In this article, we are going to look at how to fix Voicemod Discord settings. We will explain how to use Voicemod on Discord and method for voicemod not working on Discord. What's more, here is an alternative tool for you to choose.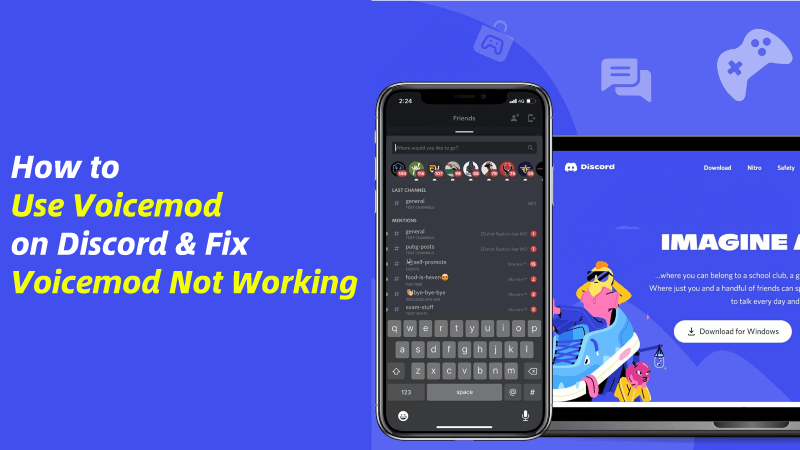 Tips
If you have problem with voicemod, here is an easier way to change your voice in real-time,
MagicMic discord voice changer
is our recommendation. With 125+ voices and 600+ sound effects and voice memes, it is easy to get started compared to
Voicemod
. Download it for trying it out!
How to Use Voicemod on Discord for Windows
Although it may seem a daunting task to use Voicemod on Discord, in reality, it is very simple. You just have to download Voicemod, and you are ready to go spooky or funny voice (whatever you prefer).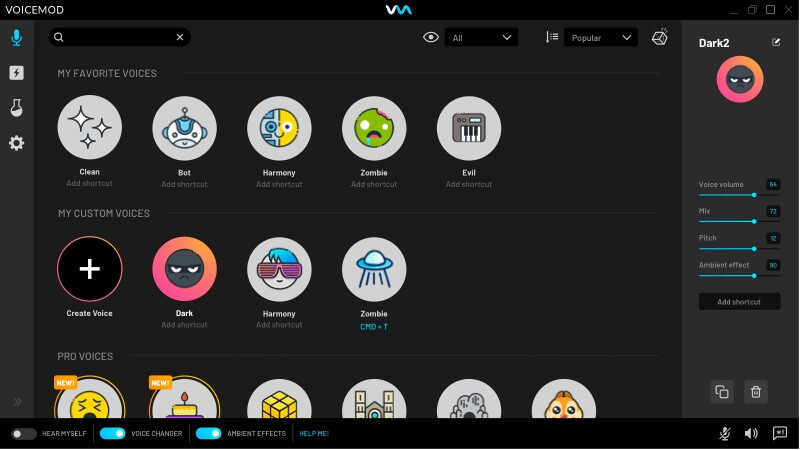 Voicemod is one of the easiest to install and use with other applications. You just have to run the program in the background, and you are good to go.Let's see the step-by-step procedure of using Voicemod on Discord on your Windows PC.
Step 1: Download Voicemod
The first step is to download Voicemod on your PC. Visit the Voicemod website. You will see a link that says "Get Voicemod Free".
Click on this link, and you will be asked to log in to your Discord, Google, or Twitch account. Once you are logged in, the setup in the form of a ".exe" file will be downloaded to your PC.
Step 2: Set Microphone
When the program opens up, you need to select the input and output that you will be using. Select the microphone that you will use as input, and you can also test your voice if there is any distortion in the background and can hear it through your headphones or speakers.
Step 3:Choose Voice Filters
Once the input/output is selected, you can check different filters on your voice. Every day, there are some new filters that you can use.
However, if you want to access all the filters, you need to upgrade to the "pro-version" of the application.
Step 4: Voice Settings
To connect Voicemod with Discord, open your Discord account and go to settings. Then select Voice & Video in the App settings. Now change the input device from "Default" to "Voicemod Virtual Audio Device".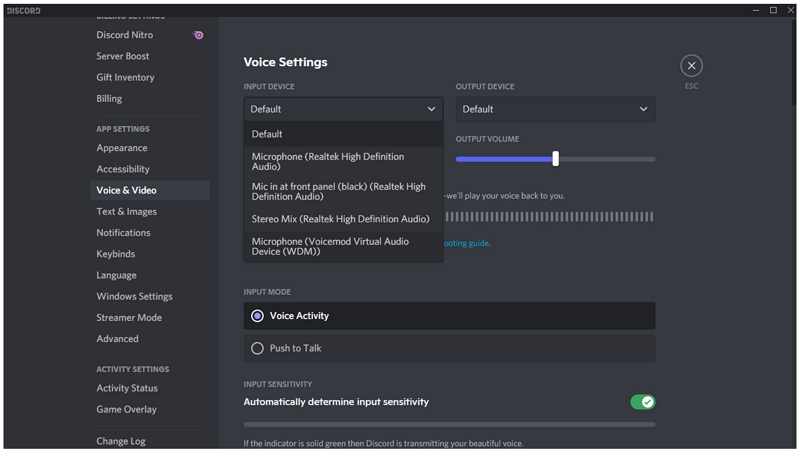 5 Powerful Alternatives of Voicemod Discord Voice Changers>>
2022 Real Reviews of Voicemod Discord Voice changer>>
How to Use Voicemod on Discord on Mobile Phones
You can also use Voicemod on your Mobile phones as well. It is available under the name "Voicemod Clips" both on iOS and Android as well.
On the mobile application, you will have the option of 10 voice filters. Moreover, you can create unlimited videos and audio for yourself.
It is one of the best apps for content creators who publish across social networks. The step-by-step procedure of using Voicemod on your mobile phone is as follows:
Step 1: Open the App Store if you are an Apple User or Google Play if you are an Android user. Search for Voicemod Clips in the search bar.
Download the latest version available of Voicemod.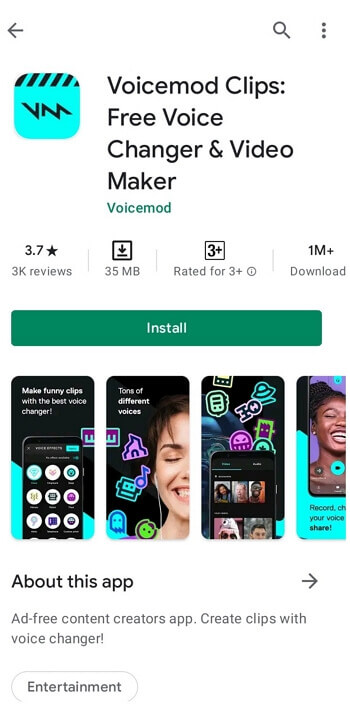 Step 2: Once the Voicemod is downloaded on your mobile, you can open it up to set your profile. You can view all different filters for voices and videos.
You can also create original videos for Snapchat, Instagram, and TikTok. You can also decide the type of content that you want to create, whether it is an Audio or Video Clip.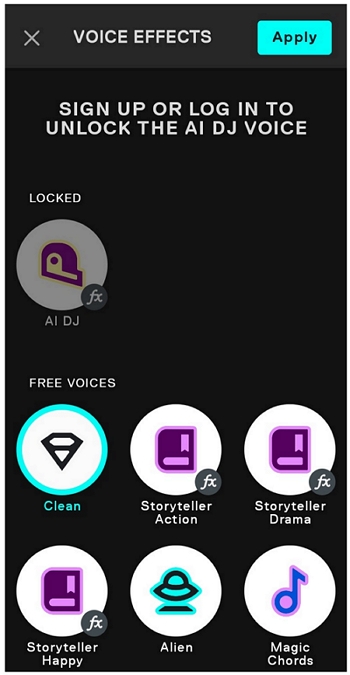 Step 3: Now, open your Discord App on your mobile phone. Tap on the Setting option, which is denoted by a "cogwheel" near your name and avatar.
Step 4: Now select the "Voice and Video" option. Under the input device option, select "Voicemod" and select "headset" under the output device option.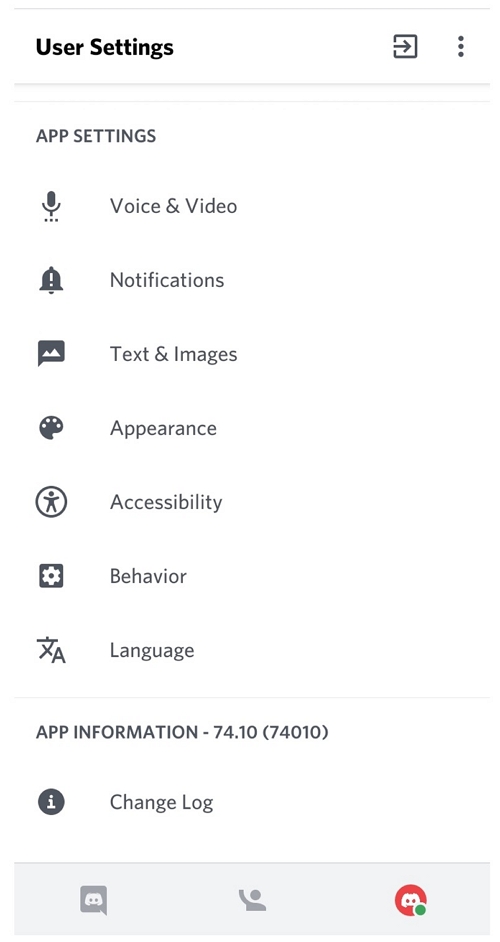 Step 5: Now, your voice will be filtered through Voicemod.
How to Fix Voicemod Not Working on Discord [Must-try Solution]
If your Voicemod is not working on Discord, there might be a minor issue. But there is nothing to worry about. You can follow these simple steps to troubleshoot the issues.
1. Restart Your Computer:
One of the most common and useful techniques to counter any sort of problem, whether it is technical or non-technical, is restarting your computer.
By restarting your computer, the system is rebooted, so if any of the settings were changed or corrupted, they are then organized or set to default on their own. Moreover, by restarting your computer, many of the program and hardware-related issues are solved. So, if your Voicemod is not working on Discord, you know what to do as a first step.
2. Set Your Mic:
Another pretty common issue is that the mic settings are not accurately set or are changed. If this is the case, then Voicemod will not work. Open Settings on your windows. Go to System> Sounds.
Now check your microphone under the input option. Click on "Test Microphone". If the microphone is fine, then start the Voicemod App and check again if the problem still exists.
3. Check Discord Settings:
You should also check your Discord settings, as the issue can also arise from there. Go to Settings on your Discord and then select Voice and Video. Now check the input settings. Make sure that the microphone that is labeled as Voicemod Virtual audio is selected in this option.
4. Reinstall Voicemod and Discord:
This may be a bit harsh, but if the issue still pertains, then you might need to uninstall Voicemod and Discord and install it again.
Try to download the latest version of this software. There could be updates to resolve the bugs and issues.
Also Read:
How to Fix Voicemod Not Working/Not Opening >>
Best Voicemod Alternative for Win & Mac- MagicMic Discord Voice Changer
iMyFone MagicMic is one of the best Alternative to VoiceMod. This application is perfect for changing your voice instantly!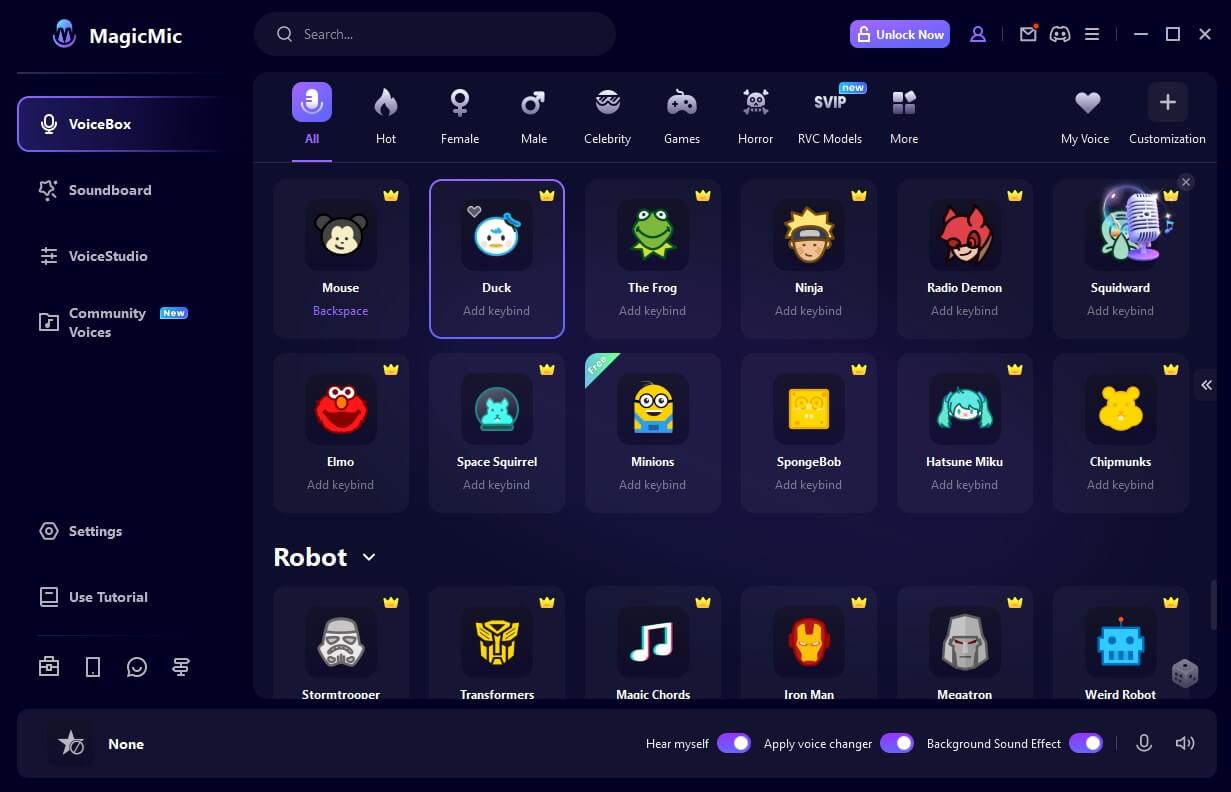 MagicMic voice changer for Discord, not only allows you to change voice in real-time but also enables you to play various sound effects when gaming, chatting or live streaming.
Key Features of MagicMic Voice Changer
Change your voice in real-rime on both Mac and Windows OS, you can also set the keybind and switch your voice with only one click.

This voice changer can be used on Discord, Skype, Zoom, PUBG, LOL, CF, WOW, Second Life, Fortnite, CSGO, and many other platforms.

125+ voice-changing effects, such as: male to female, Monster, Minions, Devil, Chipmunks, Robot, etc, more voice effects than Voicemod.

Hundreds of sound effects imitating people, animals, the environment, and so on.

You can also make your own voices as you like by adjusting its voice settings.

This application is available for free! And the Pro version is also affordable.
You can check out the voice demo below!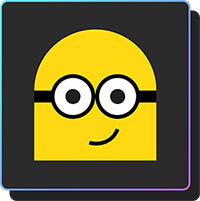 How to Use MagicMic Voice Changer on Discord
Step 1: Download and install MagicMic on your PC.
Step 2: Open Discord and click on your voice settings option button at the bottom.
Step 3: After the user settings window opens, click on the "Voice" tab.
Step 4: Select "Microphone (Voice Changer Virtual Audio Device)" in the drop down menu. And then uncheck Automatically determine input sensitivity.

Step 5: Now speak into your microphone and adjust the sensitivity setting so it is showing green when you talk.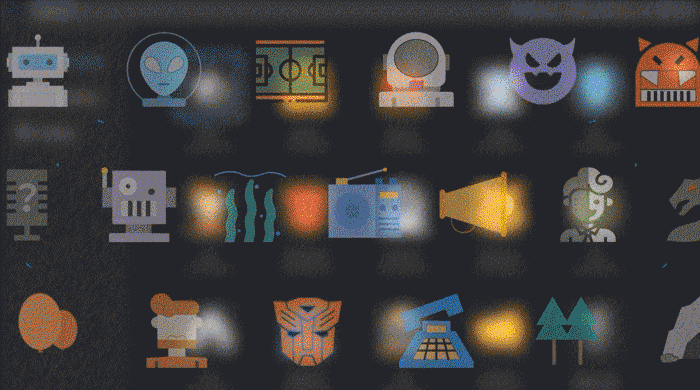 Final Words
We have discussed how to use Voicemod on Discord, how to fix Voicemod Discord settings, which is a nice real-time voice changer program for desktop. You can change your voice on a computer or mobile. If you want something easier, you can use MagicMic Discord voice changer.
It is an excellent voice changer with
various voice filters
and sound effects. You can easily transform your voice into the selected voice.
Watch Video Guide About Discord Voice Changer