Resizing and scaling videos helps us to create a video impression just as we want. By resizing and scaling, we can change the way our videos appear on different screens. Social media platforms require uploading of the video in various sizes. That is why many video makers are freaking to know to resize and scale videos online.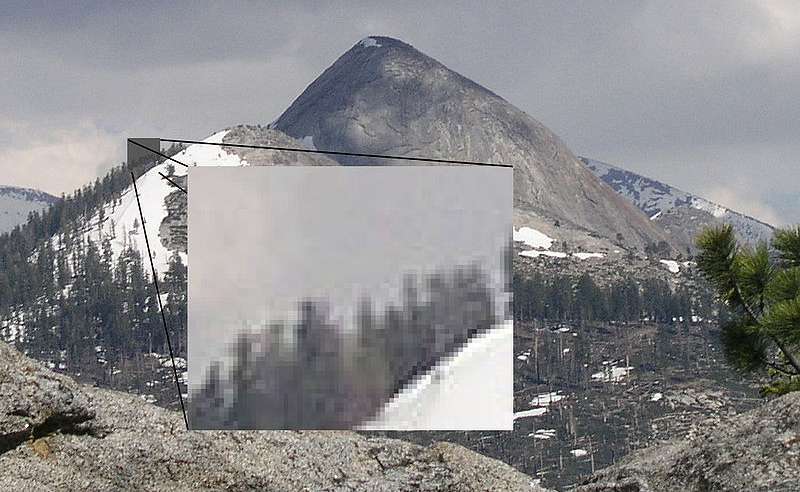 Now you can resize video online for free using different tools. Are you wondering about these easy-peasy methods? The wait is over as we're going to explain 5 of these methods for your ease.
Part 1. 5 Easy Methods to Resize a Video Online
Where there is a need, there's a solution. Video resizing is the need of the time, and this is why many online platforms are offering these services for free. Although there're many platforms but not each of them is worthier, you have to choose wisely.
Suppose you are getting confused, no worries at all. We'll explain five easy methods to scale and resize video online.
Clideo is a famous video resizer that touch-up your videos to make them perfect for media sites like YouTube, Instagram, Facebook, and Twitter.
Here's how you can use this for video resizing:
Upload the video on the Clideo site.

Select from a pre-set size dimension or add your custom dimension.

Select "Crop" and zoom in or out to position your video. See if you want to reselect the background and output format and click "Resize."

Preview the video, re-edit if necessary, and download it.
Pros:
Edits up to 500MB video file for free

Produces appealing videos

Sizes for all social media sites
Cons:
Dependent on internet speed
For online video resize without losing quality, Ezgif is the right choice for you. It supports plenty of video formats and, thus, offers the versatility of use. Here's how it resizes the video.
Upload the video file on the Ezgif site or simply paste the URL.

Adjust the height, percentage, width, and also the format accordingly.

Click "Resize" to apply your adjustments.

Preview, re-edit if needed, and download.
Pros:
Doesn't demand software installation

Free and supports multiple formats
Cons:
Supports only up to 100MB videos

Offers limited features
If you are thinking to resize video online free, Onlineconverter is probably the best online video resizing tool. You can adjust height and width and zoom in or out your video to change it to perfection. This resizing tool also supports a wide range of file formats.
Upload video (up to 200MB) or simply paste the URL.

Adjust the height, width, and aspect ratio.

Select the "Resize" button to save changes and download onwards.
Pros
Quick and clean conversions

Great customer services
Cons
Supports only up to 200MB videos
For those who wish for a colorful, easier to use, and free online resizer, Kapwing has been an excellent choice over the years. It can do a lot of editing via online such as adding fun texts and title, making slideshows, change video speed, etc It supports multiple video formats and makes the video resizing process relatively smooth and quick.
Simply upload the video or consider pasting the video's link.

Choose your specific social media platform, adjust the zoom of the video, followed by re-positioning the output video.

Change the background colors if needed.

Select the "Create" button to save the edits and download afterward.
Pros:
Supports multiple formats

Best for social media content creation
Cons:
Sign In required

A little tricky for beginners
Animaker has really changed the way of video resizing from tough to simplest. It polishes the videos to make them perfect for media sites like YouTube, Instagram, Facebook, and Twitter. It's free, and it's fun!
Choose your desired social media platform or just input the size you want.

Upload the video (up to 20GB) on Animaker.

Download the video and instantly share it on 20+ platforms.
Pros
Free to use

Many pre-made features

Easy and straightforward to use
Cons
Preview may lag the video.
If you're still facing issues while finding a platform with the right tools for your video editing needs, including scaling and resizing, do not worry anymore. We have got something surprising for you, named iMyFone Filme.
Part 2. Alternative Video Editing Software to Resize and Scale A Video - iMyFone Filme
The market is flooded with video resizing platforms and tools; still, no one can give us fully energetic video editing vibes. Almost all of them lag some essential video editing qualities, whereas they master some other attributes.
If these issues weigh down your video creator spirit, you are going to thanks us because we have come up with a fantastic software called iMyFone Filme. Filme is going to win your heart with robust features and versatility of functionality.
Here's how Filme helps us in resizing our videos;
How to Scale a Video using Filme:
iMyFone Filme has been a love of video editors since its launch. It offers a handful of premium features that cover up all the video editing needs, especially resizing and scaling. If you want to resize your video, you can use iMyFone Filme's Scale feature for letting the work done in just a second.
The Scale feature of Filme allows you to adjust the size of one specific scene just on one scroll. The ease of use and versatility of features make iMyFone Filme special and beneficial for everyone.
Follow the steps below to Scale your video using iMyFone Filme;
Install the software of iMyFone Filme on your PC and launch the program.

Click "Import" to add a video file on the board.

Drag the video onto the timeline, and start editing.

Click the "Edit" tool (Pen-like) from the bar and customize the dialogue box's editing options.

Move the Slide bar of "Scale" forward or backward to adjust the video's scaling.

Click "OK" followed by "Export" to save your scaled video on your PC.
Although this resizing using the Scale tool is limited to some of the whole video's scenes, you can resize the full video too.
How to Resize a Video using Filme:
iMyFone Filme is a home-full of plenty of useful features. You can do anything with your video using iMyFone Filme as your editing partner. If you're going to scale the video's full length, you can "Resize" it by changing general settings in the "New Project."
There are two straightforward ways to change the size of the entire video using iMyFone Filme. You can change the size of your video to make them compatible with social media sites by using two different methods. Here's how.
Install and launch iMyFone Filme.

Import your video file in Filme and drag it to timeline to start editing.

Find the "Setting" button (Gear-like) under your video preview, and adjust "Aspect Ratio" and "Resolution" form the next dialogue box.

Save changes by pressing "OK," preview your video, and export the resized video to your PC.
Alternatively, You can also choose a pre-set video size from the "New Project" window in the "File" option on the upper left side of the screen.
These were the simple-to-follow tips and tricks you can use to do easy-peasy resizing and scaling your favorite videos using iMyFone Filme. Let's see what else iMyFone Filme has to offer to us.
Key Features of iMyFone Filme:
iMyFone Filme is the easiest video editing software and offers great convenience without any technical complexity.

You can quickly make videos in the Fast Video Mode to save a lot of time without compromising the video's quality.

It features multiple templates, special effect, and transitions for quick and easy use according to the video's theme.

Built-in background music and effects boost up the crisp of the video. To enhance creativity, you can add music according to the relevant theme.

Rotate, crop, scale, resize, and split your videos for a video-editing experience like never before. It's an equally comfortable and charming video editor even for beginners.
Watch this video to see how to use Filme to scale video:
Conclusion:
The technological shift of today's era has made video editing a necessary part our today's life. We upload the content on different social media sites, and for this, we need video content in different sizes as per the platform's demand. To crop and resize video online, the internet offers us plenty of platforms that are, although easy-to-use but doesn't provide us with a complete set of tools for perfect video editing.
As a solution, iMyFone Filme comes as a handful platform featuring powerful and comprehensive video editing tools. Whatever you want from your video, iMyFone Filme has a tool for this.