Changing the dimensions of a video is known as scaling or resizing. Often resizing/scaling is needed to adjust the dimensions of a video according to the requirements/needs. Video content creators often need to scale the video, especially when they want to use Picture in Picture mode with two videos.
You can easily resize your videos on your own if you have the right software/tool. Today, we are going to guide you on how to resize MP4 video on Mac using different software.
Part 1: Resize and Scale MP4 Video with Desktop Software
The best way of resizing and scaling videos is by using desktop software programs. Let's have a look at the software you can use on your desktop.
iMyFone Filme
iMyFone Filme is an all-in-one software for video editing. Not only for resizing and scaling, but it can also be used for other basic to advanced video editing.
Other features this video editor can offer:

iMyFone Filme is quite easy, and it is user-friendly software. You can easily do any kind of video editings like a professional, including cropping, splitting, speed adjustment, and rotation. Its powerful tools save time.

Resizing videos on Filme is quick and easy. Within a few steps, you can resize the video and get the desired size. It also has a picture-in-picture effect to make tutorials or any video that requires the effect.

The software has special effects, text options, transitions, animations, and a lot more to make your video stunning. You can make your videos engaging and appealing without any hassle

Filme allows multi-layering of videos, images, audio, transitions, etc. You can even add multiple audio tracks at a time.
How to Resize a Video Using Filme
Step 1: Open Filme and go to the File menu. Hover over to the New Project and click on the desired screen size/aspect ratio.
Step 2: Click on the Import option and then click on Import Files. Now, import the video you want to resize. After importing the video, you will see it in My Media. Drag the clip to the timeline.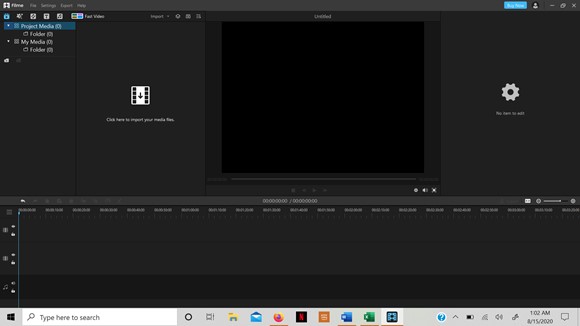 Step 3: Double click on the video in the timeline. You will see editing options on the right side of the screen.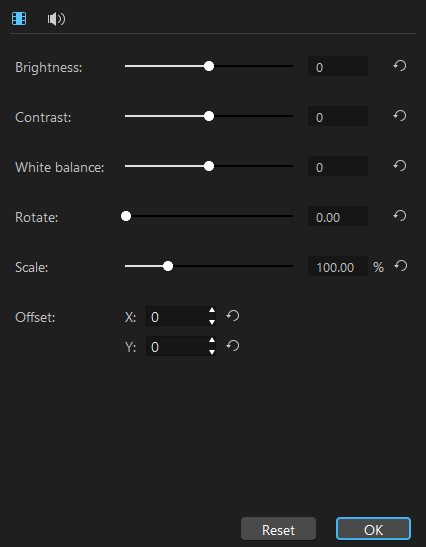 Step 4: The scale option is to resize the video. The original size of the video is 100%; you can reduce or increase it as required. You can also move the corners of the video to adjust the size. The best part is that no matter how you resize the video, the aspect ratio remains the same
Step 5: Move the video wherever you want it on the screen. Click on OK after positioning the video.
Step 6: Go to the export menu and export the video.
VSDC Video Editor
VSDC is free desktop video editing software. It is a very powerful video editor that supports motion tracking, animation, visual & audio effects, masking, and many advanced editing techniques. Although it has a bit complicated user interface, it is an amazing video editor.
But if you are a Mac user, you can also use iMovie to resize and scale videos.
How to Resize Video in VSDC Video Editor
Step 1: Open VSDC. Click on Blank Project. Enter the project name and click on Finish. You can also change any setting if needed.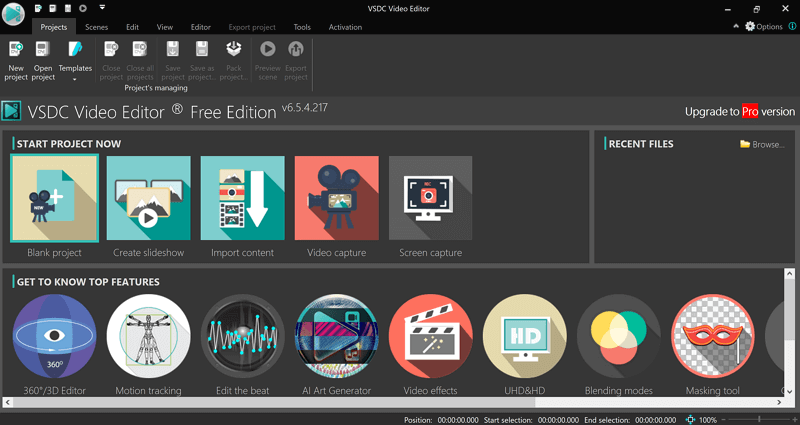 Step 2: Drag the video clip to the timeline.
Step 3: Select the video in the timeline; you will see the boundary on the video preview. Drag any corner of the video to resize it.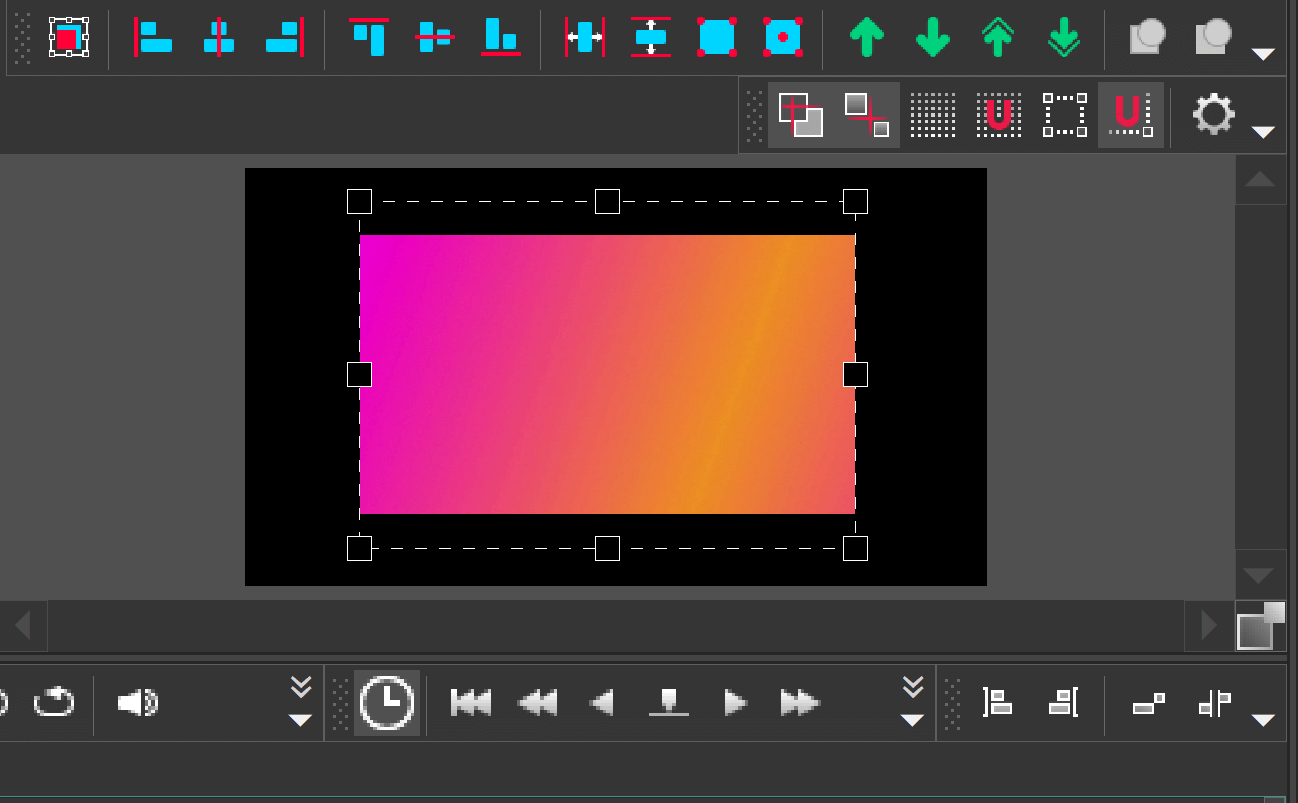 Step 3 (Alternate): You enter the width and height of the video in the properties window.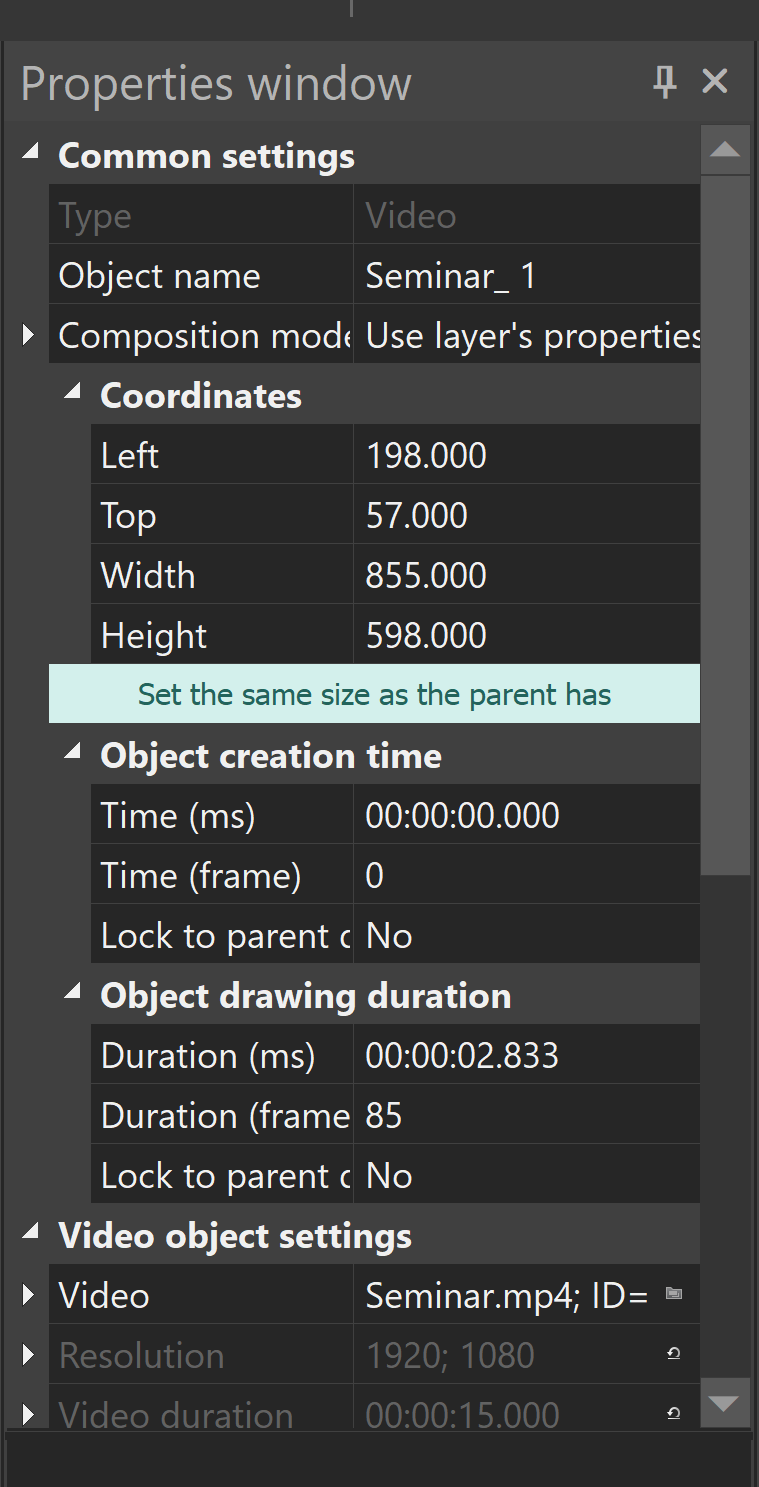 Step 4: Once you are done, go to the Export tab and export the project.
Part 2: Resize and Scale MP4 Video Online - Online Converter
Online Converter is a web-based tool that can help resize videos online according to your requirements. You can use it on any PC without downloading any files. It is an ideal tool for beginners and people who want to save time.
How to Resize Video Using Online Converter
Step 1: Open the online tool.
Step 2: Upload the video you want to resize.
Step 3: You can resize the video using different ways. You can select the height & width, aspect ratio, crop ratio, and some other things. Select the width and height if you want to enter these according to your requirement.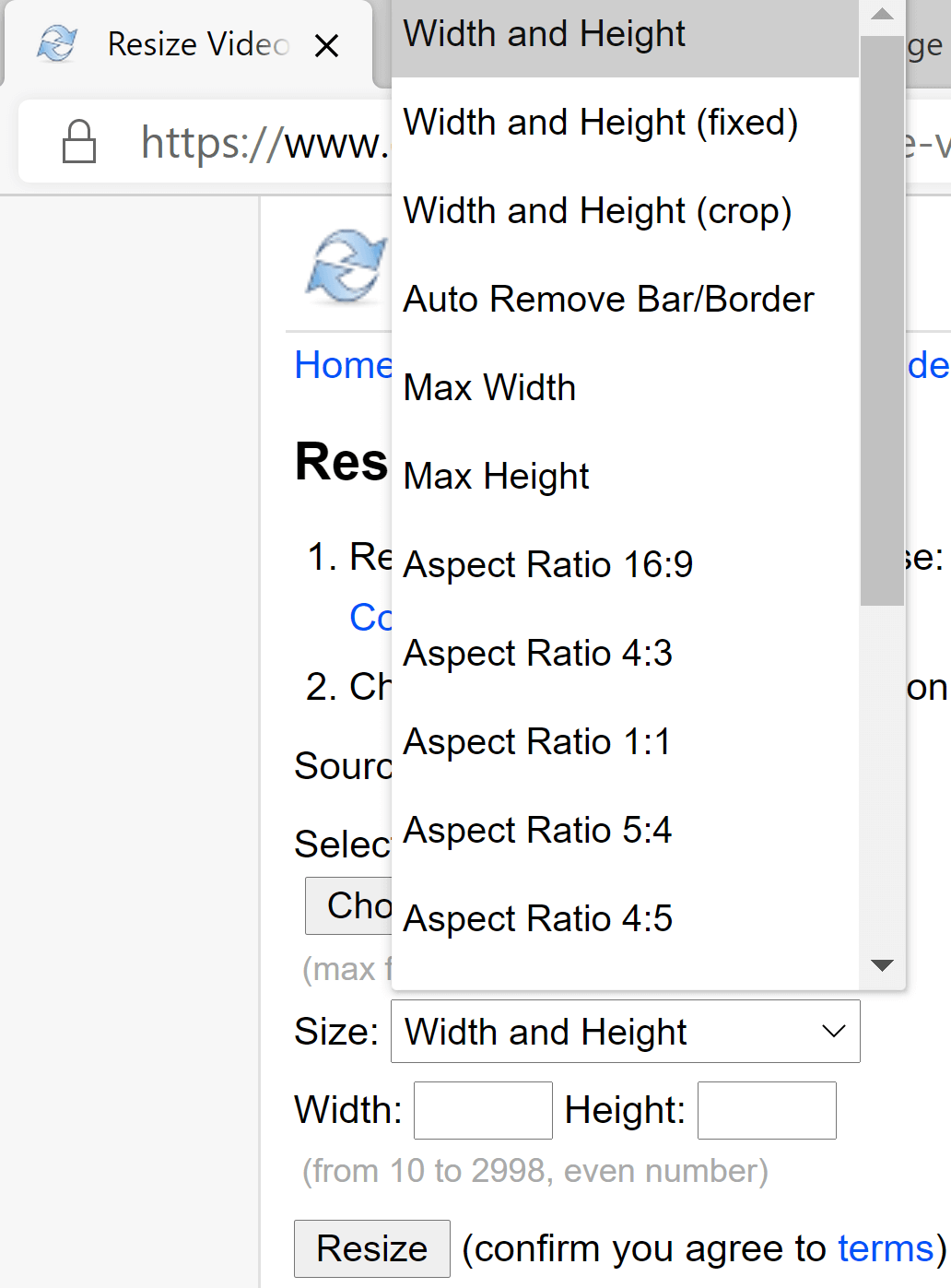 Step 4: Enter the width and height of your choice and click on Resize.
Step 5: The file will be converted to the desired size. You can download the file.
Online Converter is a quick way to resize videos without any hassle, but there is a limit of 200MB. So, the video cannot be larger than the limit. Thus, you can only convert a small video using this tool.
Final Words
Resizing a video is often required under a lot of circumstances such as social media platform like Instagram and Facebook. Sometimes you can resize videos on Instagram. There are various desktop and online tools available. If you want to resize a larger video, you must go for desktop software. Online tools are only suitable for short videos.
We have explained how to resize MP4 video without losing quality. The best tool for resizing and scaling a video is iMyFone Filme. It is user-friendly, easy to use, and powerful. 
You can also use VSDC on desktop, and if you don't want to install anything, Online Converter is the best web-based tool. You can easily follow the steps and resize your videos like a professional.