It's hard to make a video for IGTV fromscratch, but having a template to get you going can save a tremendous amount oftime. The primary reason is that there's already a framework provided that yousimply build on to create a unique video for your own brand or personality.They're already formatted to the required aspect ratio and so on. And that'salso why there are so many free download templates available for IGTV as of2021. This article showcases some of the best sites for getting free IGTV videotemplates (and cover photo templates), as well as video editors on which youcan download and use IGTV templates.
Sites to Free Download IGTV VideoTemplates and Cover Photo Templates
As important as video templates are, it'sequally important to have a catchy cover photo so people will click through toyour video. So, we've curated a list of the best sites to free download bothtypes of templates.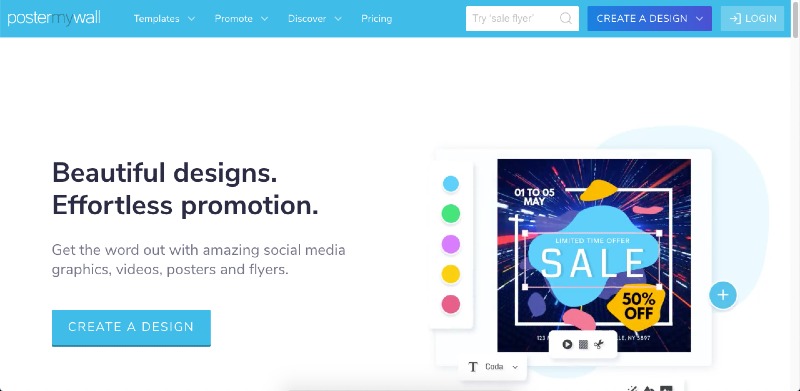 PosterMyWall has a wide range of templates for images and video, particularly for socialmedia platforms like Instagram, YouTube, Facebook, Pinterest, Twitter, and soon. There's nothing specific to IGTV but it does have Instagram Story and Feedformats that you can tweak to fit.
Features:

Extensive collection of cover photos and video templates suitable for IGTV
Categorized by social media, size, etc.
Customization tool
Download as MP4
Pros:

Wide selection of templates for IGTV available in 1:1 aspect ratio

Easy-to-use customization tool to change graphic elements
Cons:

Only basic quality free download (HD requires a premium account)

Mostly static video content - suitable as intro/outro clips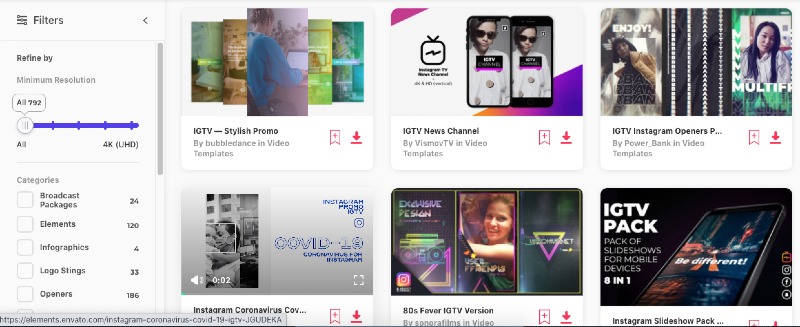 Envato is a well-known platform for stockthemes, templates, and other audio-visual elements. The site contains hundredsof options for IGTV video templates, and you can filter them by resolution,category, and relevance.
Features:

A range of specific options to choose from
Easy to filter and find exactly what you need
Auto-preview when searching
Pros:

Extensive selection of video templates suitable for IGTV videos

Download directly after previewing
Cons:

Requires users to sign up

Need to check which video editor it is compatible with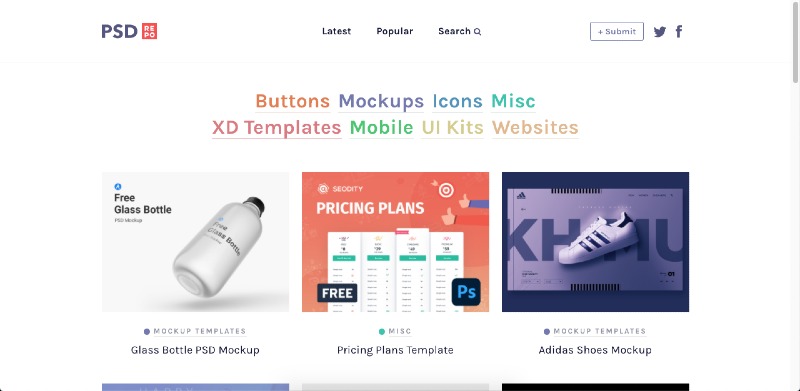 This site is primarily for cover phototemplates and, as the name suggests, available as PSD files. That means you'llneed an image editor that can handle PSDs and convert them into PNG or JPG touse as your IGTV cover photo. However, the selection is very sophisticated, andyou'll find some great contributions from well-known and up-and-coming artists.
Features:

Professionally designed mockups and templates
Download via Dropbox
Pros:

They have created the templates in Photoshop, and they are very professional looking

Easy download process
Cons:

Limited options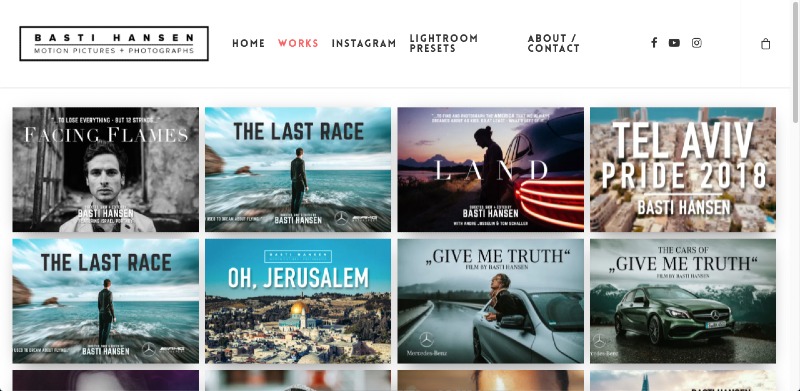 Basti Hansen is a well-known photographer andadventure filmmaker who has worked with top brands such as Microsoft,Mercedes-Benz, and Volkswagen, to name just a few. The templates on his siteare captivating and unique, and will make great cover photos for your IGTV videos.
Features:

Specially designed mockups and templates
Pro-grade content
Pros:

Excellent imagery, stunning visuals

PSD format for advanced editing
Cons:

Limited collection

Need to change file format before using on IGTV
Wave.Video has created some interesting IGTVvideo templates that you can consider using for your channel. They're easy tocustomize, and all you need to do is add your own video into the template andit's ready to go. There are templates for travel, beauty, health, and manyother categories.
Features:

Includes tips on what to do for IGTV video and cover photo content
Multiple templates covering different themes
Easy to download and customize - ready tool provided (signup required)
Pros:

Easily customizable videos

Available in pre-formatted aspect ratios for IGTV (horizontal, square and vertical)
Cons:

Need to register an account

The online video editor is a little glitchy and lags at times
Free Download IGTV Video Templatein Video Editing Software
Although these third-party sites have someamazing choices, you can also get free IGTV video templates within videoediting software. Also, they provide all the tools you need to customize thesetemplates (and cover photos) and export them in the required format for IGTV.Here are four such tools.
iMyFone Filme offers a feature called FastVideo Mode with several categorized templates to make your IGTV videos reallystandout. Users can apply these themes directly on top of their existing videoclips. They can then rearrange them, edit the video, add transitions andfilters, text captions and titles, and even songs from the extensiveroyalty-free collection. Imyfone Filme can blur the background in video easily.The interface is intuitive enough for first-time users,while the features are rich and suitable for professional video editors. Hereare some of the templates you'll find in iMyFone Filme
Get 1-Month FREE License (Limited Time)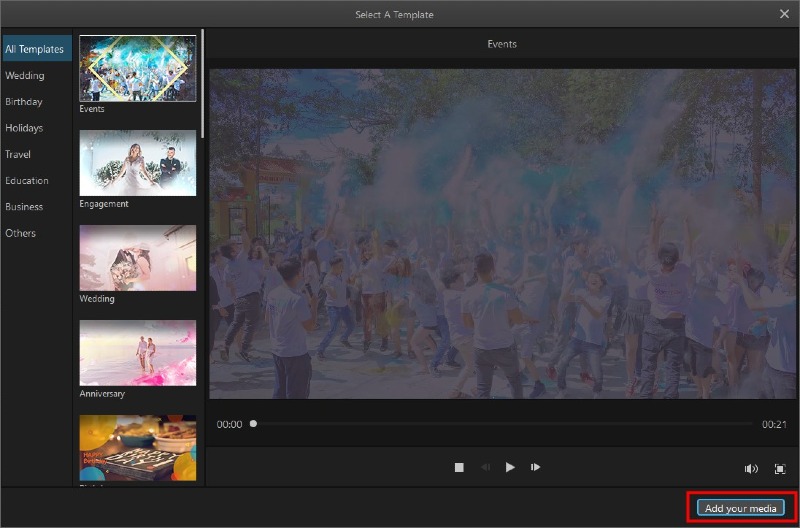 Business

Product demo
Business opening/launch
Special event

Travel

Family trip
Travel notes

Education

Graduation
School

Holidays

Summer vacation
New Year
Christmas
You can choose these templates to complementyour content and create a theme, which will hook your audience in a morepowerful way. The entire process only takes a few seconds. Once you export thefile, you can re-import it to perform other edits such as cropping, trimming,speed change, adding a music track, adjusting the contrast, and much more.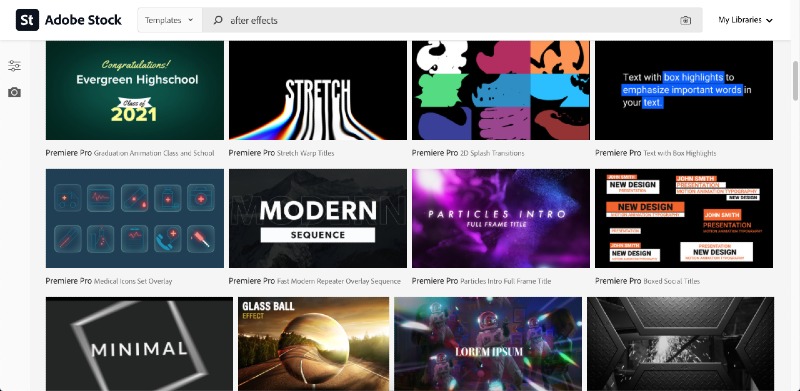 Getting templates in Adobe After Effects issimple, but you will need to have a subscription to Adobe Stock, which is therepository for such video, image, and other templates formats. If you subscribeto all the cloud apps, you already have access. All you need to do is go toWindow > Libraries or Window > CC Libraries and pick up your templates.You can then edit the templates to add your video content, make edits, applyeffects and animation, and so on.
Here are some great video templates from AdobeStock that you'll find in the Creative Cloud Libraries. You may need to installthe Creative Cloud desktop app before you see it there.
Logo animation
Game streaming outro
Social media subscribe button promotional templates
Travel vlog slideshows
Motion graphics templates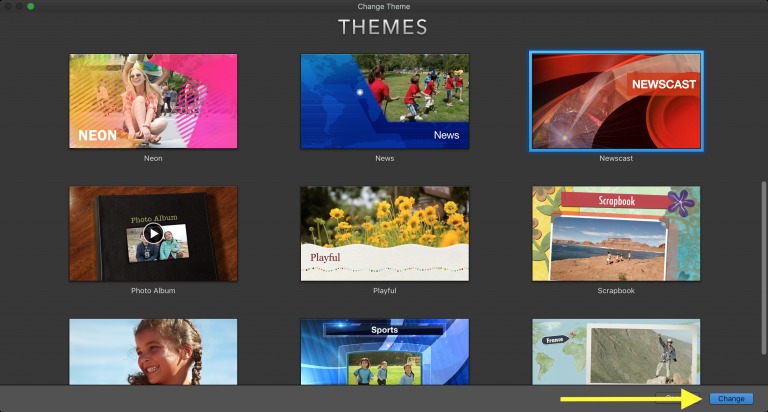 Mac's native video editing application has afew templates called themes you can use for your IGTV videos. They include a rangeof categories and can be applied easily to your existing videos from theSettings menu option in iMovie after creating a new project. You can alsopreview the theme (click Play on the thumbnail) before applying it, and evenswitch between themes. The themes contain preset title placeholders andtransitions that you can edit after adding a theme to your video.
Available themes include:
Travel
Scrapbook
Sports
News
Photo Album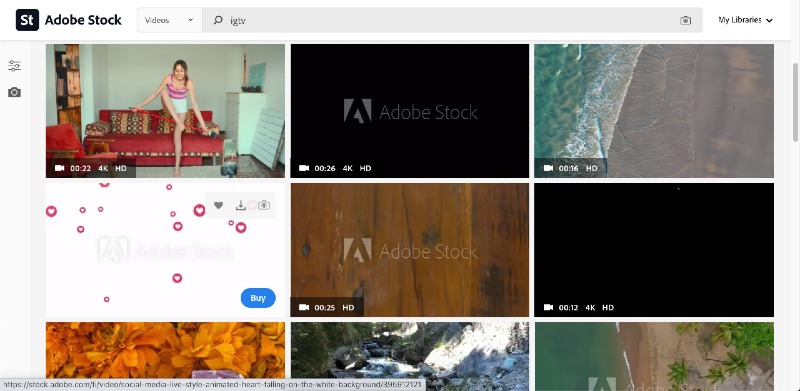 Similar to After Effects, Premiere Pro canalso pull in templates from Adobe Stock using the Creative Cloud libraries.Once you have set up the CC app, you can access these libraries in Window >Libraries or Window > CC Libraries the same way you would with AfterEffects. The advantage of using Premiere Pro is that you have a completelyunique set of granular editing tools to further enhance your IGTV videos. Hereare some templates you can download in Adobe Premiere Pro:
Streaming social media reaction icons
Green screen overlay for On Air effect
Fireworks in the night sky
Waves on the beach
Animated social likes (hearts) falling like snow
Bonus: Top 10 IGTV ThumbnailTemplates
IGTV Cover Photos or Thumbnails are veryimportant because once you publish your video, you can't change this aspect.You're pretty much stuck with it. So choose carefully. Here are some ideas forthe top 10 IGTV thumbnail templates to help you get started.
For Music Videos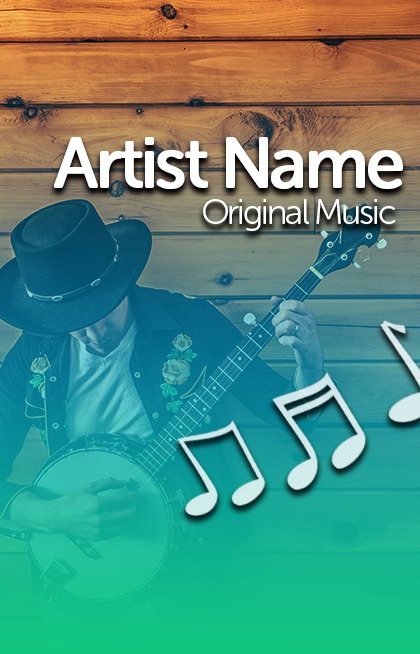 For a Podcast with Guest Feature
[podcast-template-igtv] alt = igtv templatefree download for podcast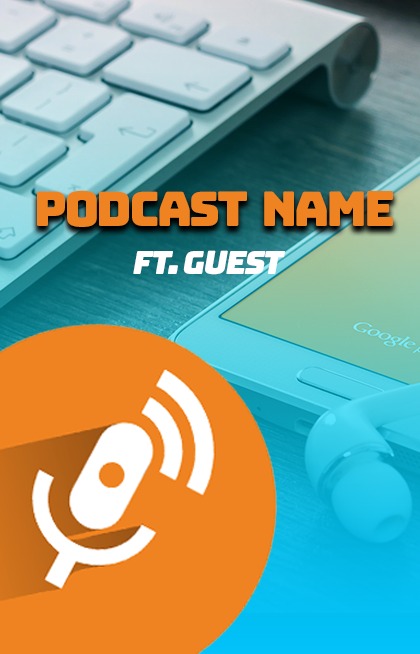 For Real Estate Advertising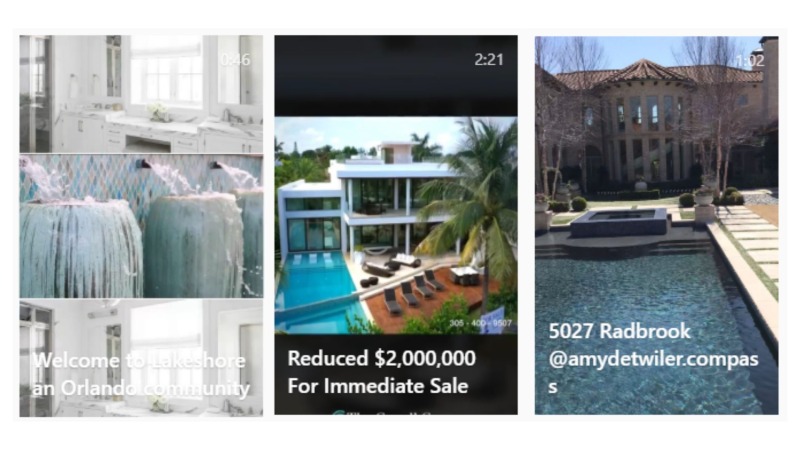 For a Fitness Center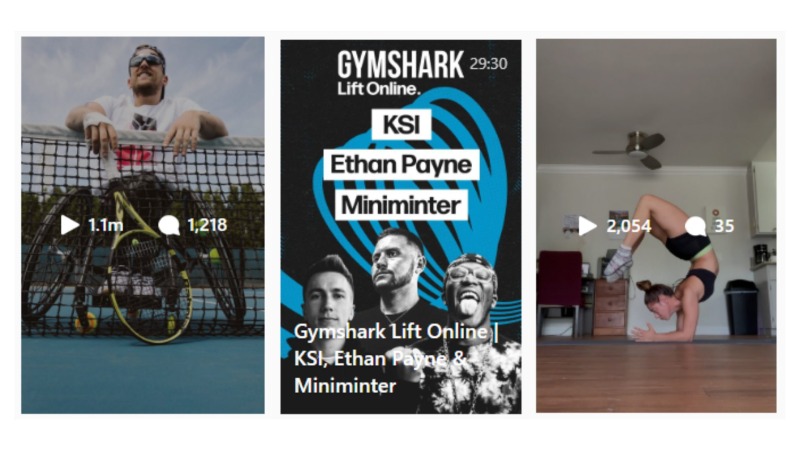 For an Event Announcement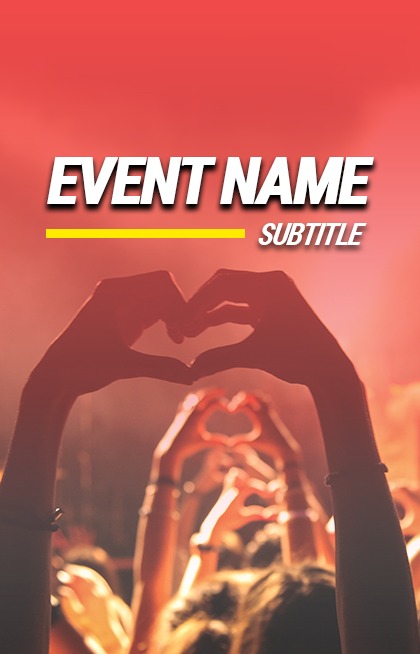 For a Vlog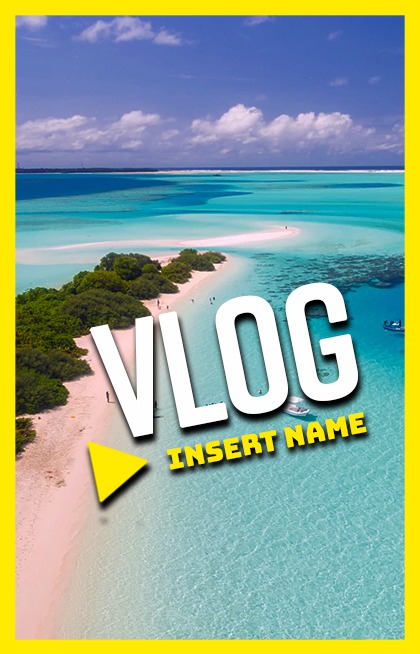 For a Digital Event (Webinar, etc.)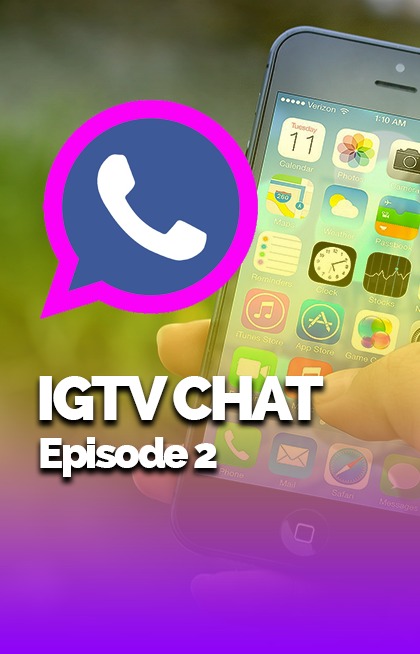 For a Food Channel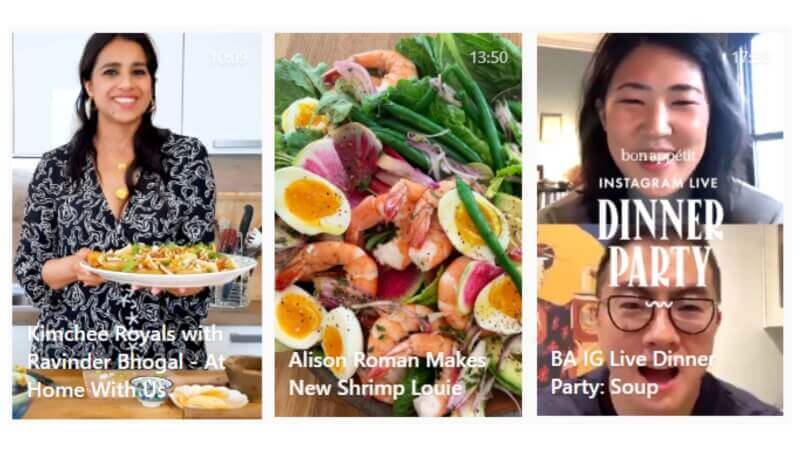 For Health and Beauty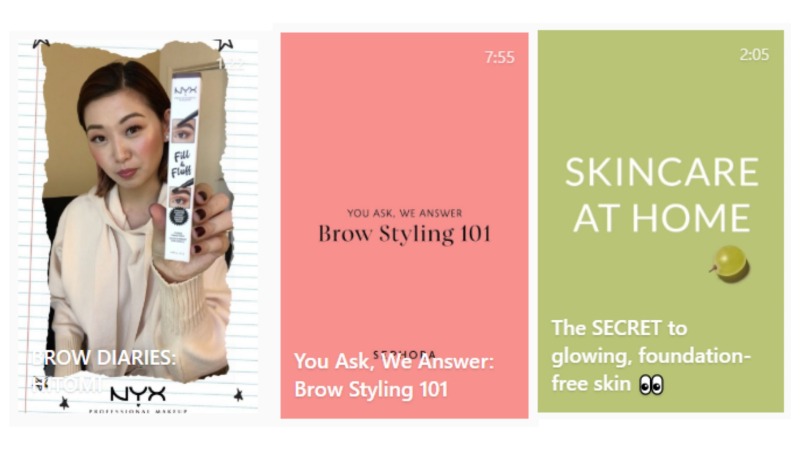 For Fashion