Scheduling videos is the best option if you want to save time and post the video when you want it to be posted. If you don't use the scheduling option, you might miss the right time because of internet issues or any other problem. Thus, it is better to be prepared in advance. By scheduling your video, your audience will get it at the expected time. In this article, we will see how you can schedule your IGTV videos. We will look at the step-by-step method, and we will also introduce the best video editing tool for IGTV. Let's start.
Schedule Videos with IGTV from Desktop
It is possible to schedule your IGTV videos from your computer. You can select the time and date, and your video will be posted automatically. It offers excellent precision as the video will be uploaded at the exact time. You can schedule your videos using Facebook Creator Studio. Follow the steps below to schedule your next IGTV video.
Note: For this, you need an Instagram business account or a creator profile. Facebook Creator Studio will only work on these accounts. Moreover, it is good if you have already linked your Instagram business account to your Facebook account.
How to Schedule IGTV Videos:
Step 1: Facebook Creator Studio
Open any browser on your computer. Go Facebook Creator Studio. Facebook Creator Studio is for Facebook and Instagram. You will see two icons on the top. Click on the Instagram icon. Log in to your Instagram account.
Step 2: Create Post
You will see the Instagram dashboard. On the top left corner, click on the Create Post button. You will have two options: Instagram Feed and IGTV. Click on IGTV. If you are logged in using multiple pages, you need to click on the account that has the IGTV account.
Step 3: Upload Video
You will see a new window to create a post for IGTV. On the left, click on "From File Upload" to select a video from your computer. Upload the desired video from your computer (the video must have the IGTV format). If you want to select a video from your profile, click on "From Your Page Content"
Step 4: Enter Video Details
Write the title and description for the video. Now, you need to add the cover image. You will see some frames from the video, and you can make any of them the cover image. However, it is recommended to upload a custom image. Click on "Upload Custom Image" and upload an image from your computer.
You can create a custom image using a desktop image editing tool or any online graphics tool. The size of the cover must be 420 px by 654 px.
Step 5: Share on Your Feed
You check the Share Preview to Feed if you need to share the video. This can help you gain more viewers.
Step 6: Schedule Publishing
This is the most important step to schedule your IGTV videos. You will see a down arrow with the publish button. Click on the arrow. You will see two options: Schedule and Save as Draft. Click on Schedule. Set the date and time when you want your video to be published. Finally, click on Schedule. Now, your video will be posted according to the schedule.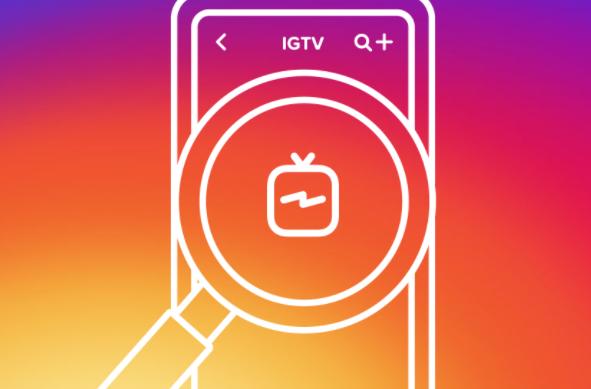 FAQs about scheduling IGTV videos
Can I schedule IGTV posts via Sprout Social?
Sprout Social is an excellent tool to take your Instagram marketing to the next level. It can help you post or schedule your posts on Instagram. Unfortunately, there is no way to schedule your IGTV video via Sprout Social. The platform does not support this feature yet; however, you can see your metrics and analyze your results.
Can you schedule Instagram videos on Hootsuite?
Hootsuite can help you schedule your Instagram videos and posts. Your posts will be automatically shared according to the schedule. However, you cannot schedule your IGTV videos using Hootsuite. At the moment, there is only one way to schedule IGTV videos, and that is Facebook Creator Studio.
Can you save an IGTV as a draft?
Yes, you can save an IGTV video as a draft and open it later. When you click on the Create Post button in Facebook Creator Video, you can go to the IGTV posting. You can upload a video and write the description. After doing everything, you need to click on the arrow on the side of the Publish button. Once you click the arrow, you will see the Save as Draft option.
What is the best time to post on Instagram?
It is one of the most frequently asked questions, but unfortunately, it is the trickiest. The best time to post on Instagram depends on your audience, content, region, day, and many other factors. Surprisingly, the best time can vary from one user to the other. You need to check your metrics because this is the best way to know the best time to post on Instagram. You need to look at your Instagram Insights and see the engagement on different days and times. After that, you can try posting at the best time you have discovered after seeing the insight. You will get to know the best time after some trials.
Also Read:
Top 8 IGTV Online Converters You Might Want to Try >>
Best Video Editor for IGTV Videos - iMyFone Filme
Filme is a professional video editor for Windows and Mac. You can create any type of stunning video using this simple video editing tool. It has a user-friendly interface, which is why anyone can use it without any prior experience. You can make any changes to your video like a professional. The video editor has some advanced features and can be used to create the best IGTV videos with some nice IGTV videoo creating ideas in the recommended format. Let's have a look at some of its features.
Fast Video
Fast Video is Filme's special mode that is for creating awesome slideshows. You can create a slideshow in no time as you only need to import the images. Your slideshow will be ready in one click. The best thing about it is the templates. There are dozens of templates that you can use for different purposes, such as anniversary, graduation, event, birthday, Mother's Day, and business.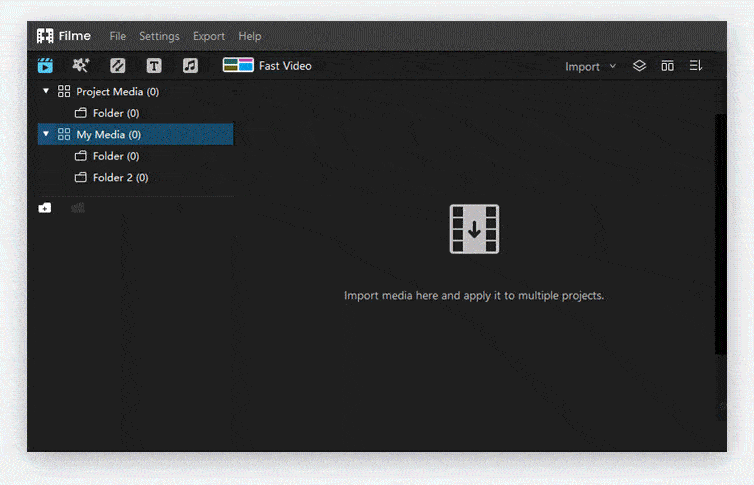 IGTV Format
IGTV videos require a special format. If you upload a video with an irregular format, it will show an error. This could be a problem, but Filme can solve it without any hassle. You can create videos according to the IGTV format, or if you already have a video, you can adjust its format and other settings to make it compatible with IGTV.
When you export a video in Filme, you can select the desired video format and quality. The video format for IGTV should be MP4, so you can select it from the list of different formats. After that, click on Settings. Here, you will see some advanced features and settings, such as resolution, encoders, frame rate, bit rate, sample rate, and channel. You can set everything according to IGTV. The recommended resolution for IGTV is 30 FPS, and the encoder should be H.264.
While creating a new project on Filme, you can select the 9:16 aspect ratio for IGTV. If your video is not in the recommended aspect ratio, you can also crop it using Filme.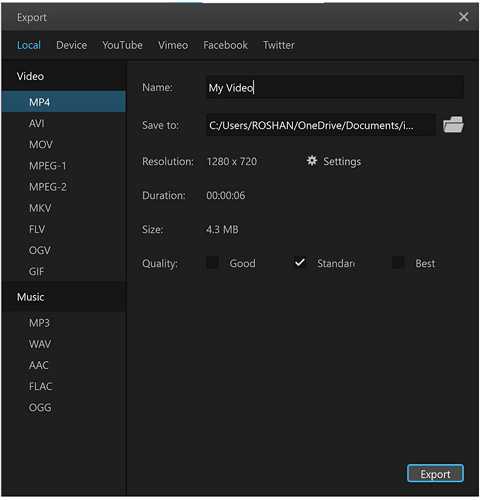 Stunning Transitions
You can add transitions using Filme. There are dozens of transitions in the library, so you only need to select them and add them to the desired locations. Filme only requires one click to add transitions to your videos. All these transitions will make your video more appealing and engaging.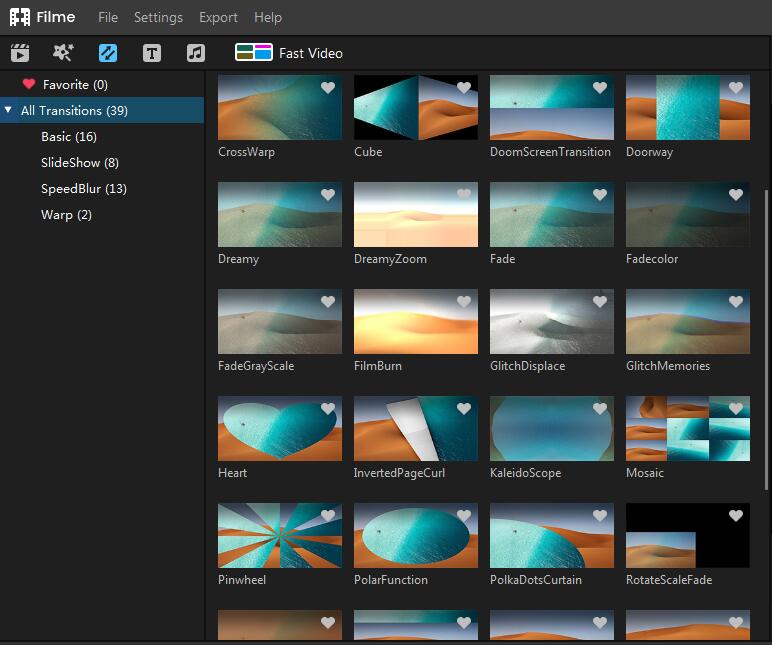 Multiple Audio and Video Tracks
Filme allows you to add multiple video and audio tracks in the timeline. You can add different media and mix them together. You can have different media at the same point in time. It takes video editing to the next level because you can and add images, videos, and sound over another video.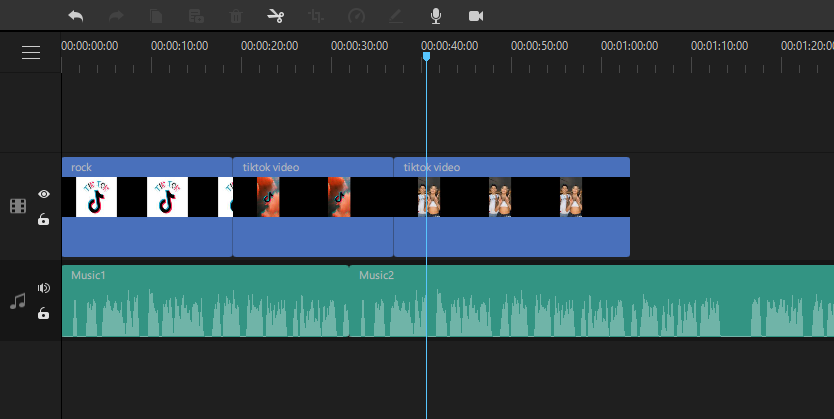 Basic Editing Tools
Filme has all the basic editing tools for cropping, splitting, color adjustment, speed adjustment, rotation, resizing, and trimming. You will see a toolbar above the timeline, which is for basic editing. Moreover, you can also record your computer screen or voice using the toolbar.
Final Words
It is beneficial to schedule your IGTV videos to save time. If your video is scheduled, it will be posted automatically, and you can do any other work according to your routine. We have seen the step-by-step method of scheduling your video using Facebook Creator Studio. You can schedule your videos without any hassle. But before scheduling your videos, you need to edit them properly and make all changes you want. We recommend Filme as it is an excellent video editor for beginners. You can create your videos according to IGTV format and make the desired changes without any hassle.