In this article, we are going to review DaVinci Resolve and look at its different aspects. We also compare DaVinci Resolve with Lightworks for those who don't know how to choose. We will also share the best alternative to Davinci Resolve that you can use.
If you still don't like both of these two programs, I would recommend another desktop video editor - Filme which is quite easy to use yet enquipped with professional video editing features. Free download now wtih the buttons below.
Part 1. DaVinci Resolve vs Lightworks [DaVinci Resolve Wins!]
1) Which one is easier to learn?
Lightworks is much easier to learn. It provides a number of editing tools that can be quickly learned. On the other hand, DaVinci Resolve is a more professional video editing software which requires more time and effort for the learning curve.
2) Who they are for?
DaVinci Resolve has the potential to take your video editing skills to the next level. It is a professional video editing software preferred by filmmakers and video editors. It has tons of advanced tools available to make any kind of edits to the video. You can also use DaVinci Resolve to remove watermarks.
In contrast, Lightworks has basic editing tools that are excellent for beginners.
3) Supported Formats
Davinci Resolve wins! It supports every format you can think of. You won't face any issue in dealing with video, audio, GIF, or any other format.
But in Lightworks, the formats it supports for media files are quite limited. .
4) Price
Both of them come with free trial. For the premium version, it depends on what plan you choose to purchase:
DaVinci Resolve is available for $295, and it is a one-time price.
Lightworks has a monthly license for $29.99, yearly for $209.99, and one-time for $525.99.
Final Verdict:
By looking at the points above, we can say that DaVinci is a better and more professional software than Lightworks.
Take a look at the video tutorial to see how to edit video with DaVinci Resolve:
Part 2. DaVinci Resolve: Pros and Cons
Of course, like any other application, there are pros and cons of DaVinci Resolve as well. Some of them are as follows:
Pros of DaVinci Resolve:

It is very stable software. Full of amazing features that stand out among the competitors.

The Studio version provides you with the option to change in between your CPU to GPU, which is relatively faster.

The free version provides an option to export the video at a maximum resolution of 4K UHD; meanwhile, you can import and edit in much better resolutions in the paid version.

It has all the basic tools you need for video editing. It is an all-in-one software for beginners as well as experts.
Con of DaVinci Resolves:

It is so rich in features that it may take you some time to adjust according to the applications and their use.

It has some issues related to audio outputs if you are using more than one output device like headphones and speakers.

Learning advanced features, such as motion graphics, is a bit difficult. Although there are many tutorials available online, it would take some time to get used to it.

This software has no integration with any external software like any music creation software or 3D modeling software.
Part 3. Want Alternatives to DaVinci Resolve and Lightworks? Try Filme
DaVinci Resolve is a very popular and professional video editing software. But if you still find it difficult to navigate through its features and functionality, then you should look for a simple application with the same level of professionalism.
Filme is a professional video editing with a user-friendly interface. Even if you don't have any experience in video editing, you can use it without any hassle. It is the best alternative as it is a versatile tool that can be used as a video editor, audio editor, slideshow maker, voice changer, screen recorder, video converter, and video resizer.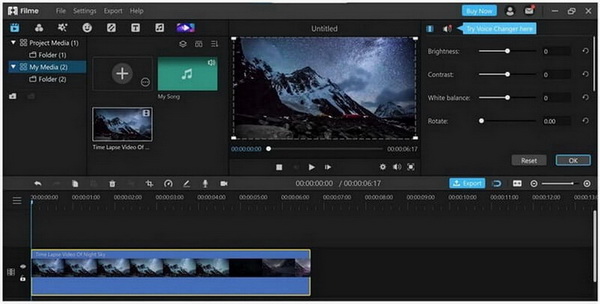 Some of its main features are as follows:
1) Transition and Effects
Filme provides its users with an extensive library of transitions and effects, and it keeps on updating the list from time to time. There are hundreds of transitions, effects, and filters available to give your videos an appealing tool. You can add all these with one click.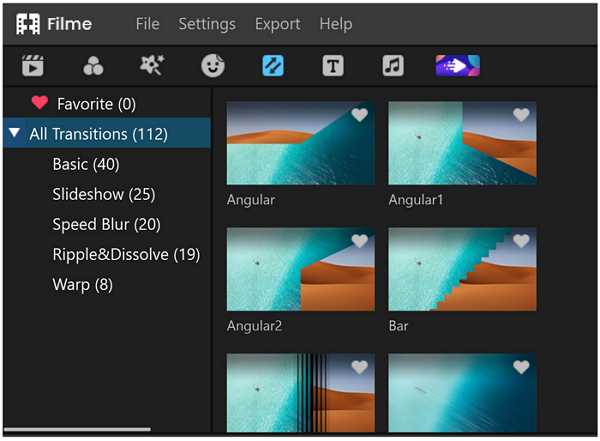 2) Add Text
You can also add text to your videos to give meaning to a scene or dialogue. There are several fonts and styles available from which you can choose. You can add titles, end titles, subtitles, and captions.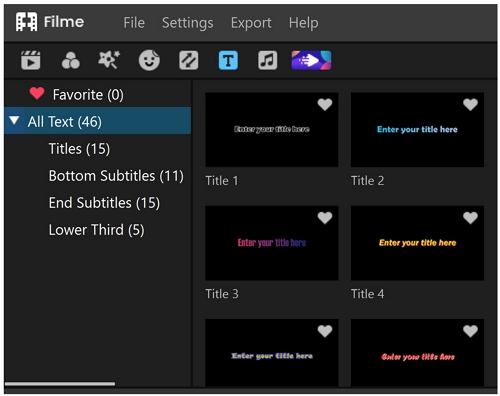 3) Audio Editing
Filme also lets you adjust the original audio in the video by adding different voice effects to it. You can adjust the volume, duration, and other properties of the audio. Furthermore, there is a music library to add the desired music to the video.
4) Slideshows
You can create slideshows in one click. There are dozens of templates available to create slideshows for birthdays, events, anniversaries, parties, and other purposes. You only need to add images to the templates.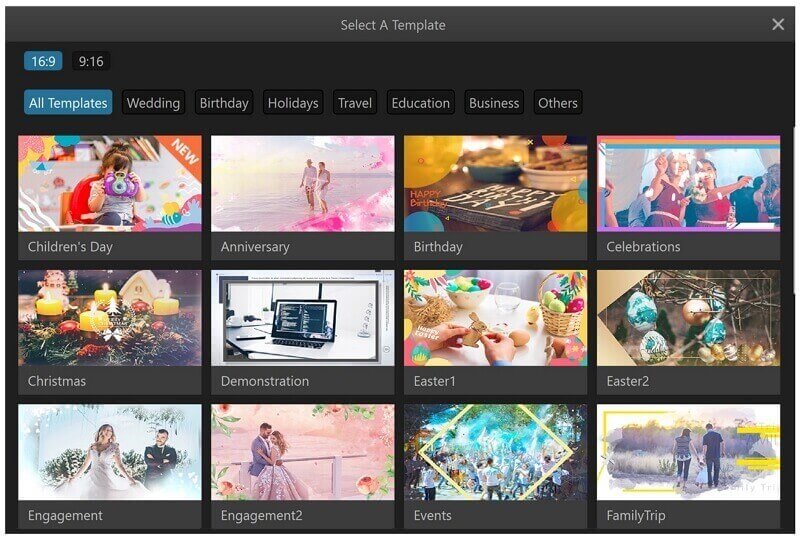 5) Export Options
The output file can be exported in any format you prefer. You can choose the desired container, video/audio codec, bitrate, frame rate, resolution, and other advanced settings. It helps you match the requirements of all social media and online platforms.
You can watch this video tutorial to see how to use FIlme:
Filme Pricing
Plan
Price (Limited Time Offer)
1-month Plan
$29.95 ($

49.95

)
1-year Plan
$39.95 ($

69.95

)
Lifetime Plan
$59.95 ($

109.95

)
Final Words:
In this article, we have discussed DaVinci Resolve in detail and even compared it with Lightworks. You might have a clear idea of whether you need it or not. If you want a simple and user-friendly video editor, then Filme is the right choice. It can help you create stunning videos in no time.

iMyFone Filme
Release Your Creativity with Best Video Editor iMyFone Filme!
Download Now