A text is a crucial part of a video that assures greater acceptability and understanding of the video content. A video's striking visuals and breath-taking audios can all go in vain if there isn't sufficient text information. Do you urge to know how to add text to video in Davinci resolve 16? This article is all about Davinci Resolve 16, and its features help create and add classy text to the videos.
Tips
Although you can use Davinci Resolve to add text to video, it's still risky because of the difficulty for beginners to operate and terribly complicated. If you don't want to deal with any technical process, you may turn to
iMyFone Filme
, which offers a surprisingly easy solution to add fantastic text to video.
Download it for free and try it out first!
How to Add Text in Davinci Resolve
Davinci Resolve and its features are heavens for video editing enthusiasts. This platform lets you innovate bewildering animated titles using 2D and 3D text tools. You can play with versatility from traditional title design to 3D Extrusions, bumps, shadows, and much more.
Another feature is that you can add this text to your video using two different Davinci Resolve methods. Both ways are easy to understand and reliable to perform.
Let's have a look:
Method 1: Adding Standard Titles and Texts in Davinci Resolve
It's a common concern that "how to add text to video in Davinci Resolve" and the answer is simple, follow these trouble-free steps and enjoy your videos with titles;
Let's take the things slowly and consequently and learn to add Standard Titles and Standard Text separately.
How to Add Standard Titles in Davinci Resolve
Standard titles are probably the easiest and essential titles that you can add to your videos using Davinci Resolve, as it just takes a few clicks.
Here's how you can add Standard Title to any video using Davinci Resolve:
Download and Launch the setup on your PC. Run the software and click "Effects Library" on the top left corner of the screen. Then Click Toolbox > Titles.

This title window will pop 3 Main Categories, including Titles, Fusion Titles, and Sub-Titles.

As we are about to add Standard titles here, click "Title" band choose form it's customized settings.

Add text by clicking the "Text" in "Titles" to add straight and basic titles. The "Text+" focuses on more advanced features of adding text.
How to Add Standard Text in Davinci Resolve
You can edit your title and can add text of your choice by following these simple steps:
Select a Preset of your choice and drag it to the timeline.

Tips: Hit "N" on the keyboard to turn off the Snapping tool so you can place your title just as you want.

On the very right of the screen, click "Inspector" and play with plenty of features like size, color, font, and much more. Options are endless; you can set the font just as you want and can preview before saving.

After the text, choose Drop Shadow, Background, or Strokes for your texts.
Up until here, these were the steps that can lead you to primary Title and Text adding to your video. But there's much more that you can do with Davinci Resolve. Here's another method for boosting up your "Text Adding" game.
Method 2: Adding Text with Next-Level Fusion
Earlier, the method-1 introduced the easy way of adding basic titles and texts to the video to make it perfect. With Davinci Resolve, there's still so much more to add crisp to your video via "Fusion" Let's see how this works:
Using Fusion, you can adjust Brightness, Blur, Contrast, and much more.
By Clicking Inspector > Tools, you can adjust the blur of the text.

Another way is, go to Effects Library > Toolbox > Titles > Fusion Titles, which are ore-made built-in fusion titles to save you a lot of time and effort. Select a pre-set Fusion Title, Drag it, and Drop it down to the timeline. Simple!

After that, you can add text of your choice by going through plenty of options.
Hopefully, with all these fascinating yet straightforward techniques, you can pull out your video editing strings to its fullest. The list of editing features is way longer than mentioned, and the opportunity to create what you want is endless. Text effect is not the only option to make your video stunning, changing video speed is another tool you can't miss in Dalvinci Resolve.
Although this Davinci Resolve serves the purpose, still, you might think it's complicated and time-taking. No worries, if you feel so, we have yet another software that assures professional results. It's no less than Davinci Resolve but requires only a few simplest steps to add titles to any video, and that is iMyFone Filme.
An Easier Way to Add Text to Video - iMyFone Filme
Davinci Resolve is a professional platform, but somehow, we all want to work professionally without investing much time. If you're also on the same boat, iMyFone Filme will be your best video editing buddy from now onwards.
It can create all types of texts to embellish your videos, including Titles, Subtitles, End Subtitles, and Bottoms.
Wonderful Features of iMyFone Filme
User-friendly, without any technical knowedge required to edit your videos.

Easy to get multiple resources, with no extra fee at all.

Free to try the editor, during which you can check the compability.

Able to add 4 popular Text Options: Titles, Bottom & End Subtitles and Lower Third fast and easily.
How to Add Standard Titles and Text in iMyFone Filme
Download and launch the setup of iMyFone Filme on your PC.

Click "Import" to add a video file on the board and drag it to the timeline.

Edit the video by dragging it to the timeline of the Filme in the lower section. Check for any basic editing like cropping, scaling, etc.

To Add Text, click "T" to open the text style page. Choose the title that you want and click "+" to apply. Or you can right-click on the text style and select "Apply".

Double click on the text frame to open the text editing panel. Or, you can right-click the text effect, followed by selecting "Edit" to open that panel.

Double click the clips on the timeline to enable text editing. You can choose from titles, bottom subtitles and end subtitles. Then, you can choose from multiple options, including font, alignment, size, color, text space, opacity, line space, and position.

Once you're done with all the editing, save and "Export" your file to your PC. And you're all set with your new video having all the text details you wanted for your video.
If you are a Mac/iPhone/iPad user, you can also use iMovie to add text.
Hot FAQs about Adding Text in Davinci Resolve
1. What's the difference between 2D and 3D texts in Davinci Resolve, and how to choose between them?
The "D" refers to as Dimension. The figures 2D and 3D refer to the work dimensions on any surface or, specifically, the computer workspace. 2D means in two directions along with X and Y-Axis, and these are "Flat Shapes".
Contrarily, a 3D Figure is expended in three dimensions and hence, has depth in the Z-axis. Upon rotation, a 2D turns to a flat shape, whereas a 3D figure offers multi-dimensional visibility.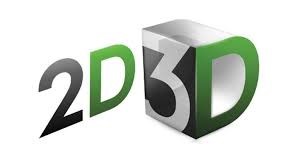 2. What's the difference between Text and Text+ in Davinci's resolve, and how to choose between them?
In the Davinci Resolve software, when we follow Effects Library > Toolbox > Titles, it opens up a dialog box containing certain settings, including "Text" and "Text+" on the last. The setting "Text" offers all the basic settings of the text and title, whereas the "Text+" setting gives access to many trickier and technical parameters to set a text in the video.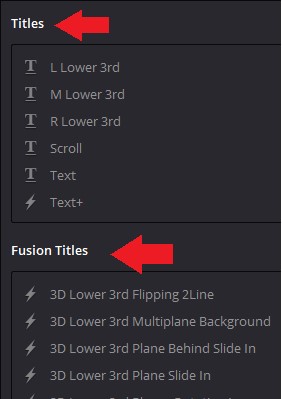 3. What is Safe Area in Davinci Resolve? When should you use it?
The safe area is another mesmerizing feature of Davinci Resolve. This feature lets you create "Safe Borders" around your video to visualize a safe boundary in which you can place your text. On the top of your screen, Click View > Safe Screen to apply the safe zone.
Safe Area comes in handy when you're a beginner and making a video for different platforms. It restricts you from placing text in the wrong extremities.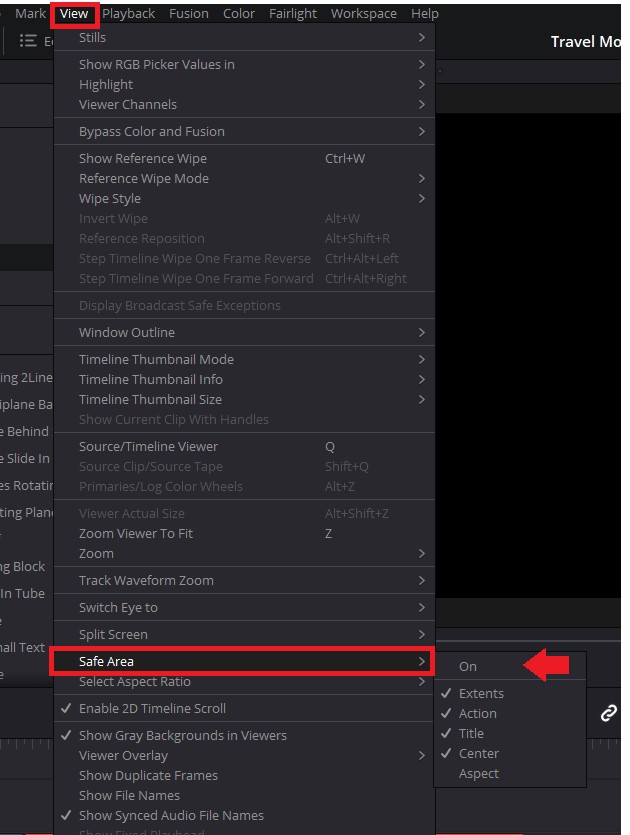 Conclusion
We all know the worth of adding Text Content to the video, and when it comes to adding high-level Avant-grade titles, Davinci Resolve is the ultimate Pro. On the same analogy, iMyFone Filme is an excellent choice if you want the same professional results but quite quickly and simply.