Halloween is now turned into an event where people dress up according to what they like. There are many unique costumes that people wear. Here are some exciting, unique, and amazing ideas to make this Halloween more entertaining.
Tips
In terms of desktop software for making Halloween videos, we recommend iMyFone Filme. It comes with muultiple fun emojis and voice changers that helps you create Halloween costume video easier.
Part 1. 25 Best Costume Ideas for Halloween Video
1) Squid Game Halloween Costume
Squid Game is a trending Korean Netflix show that is ripping the charts and views. It is also based on a dark genre where people get killed. People have many ideas for upcoming Halloween, out of which dressing up as Squid Game characters is one of them.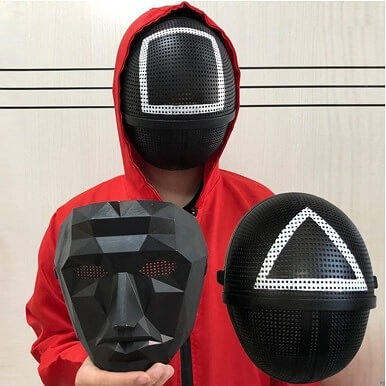 2) Spider Halloween Costume for Dog
This is one of the funniest and scariest pranks of all time. You can buy a spider costume for your dog. When your dog wears this costume and roams around the neighborhood, people will get scared of it as if it is a giant spider walking.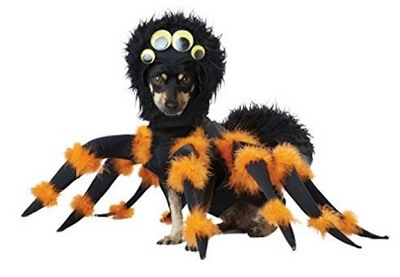 3) Toilet Halloween Costume
There is no limit to creativity. People often dress up as toilets with a door as well. When you open the door, you will see a toilet. It is a good idea for a Halloween costume video.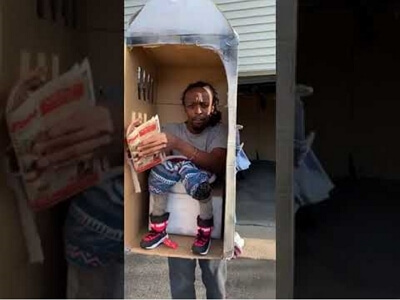 4) Outhouse Halloween Costume
This is an innovative and new idea that people are now using during Halloween costume videos. People dress up like a whole house that roams in the streets. It looks fascinating.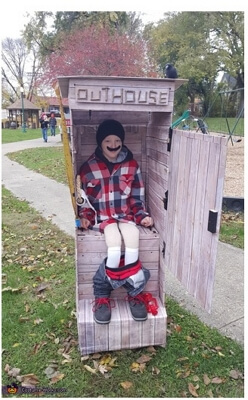 5) Viral Halloween Costume
One of the viral Halloween costume videos from the past year is of a headless girl. It looks really scary if you don't know it's a costume. You can also make this costume yourself.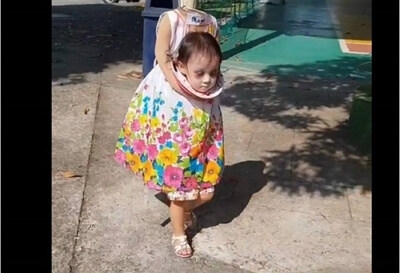 6) Alien Abduction Halloween Costume
People always surprise us with their innovative ideas. This Halloween costume looks spectacular in a video. You will see a kid who is being abducted by an alien. It is a creative idea indeed.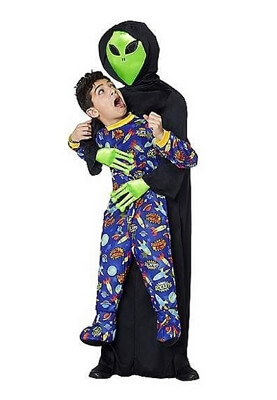 7) Glow Stick Halloween Costume
This Halloween costume works well under dark situations, or you can say a place where there is no light. The costume has glowing lights that look vibrant in the dark.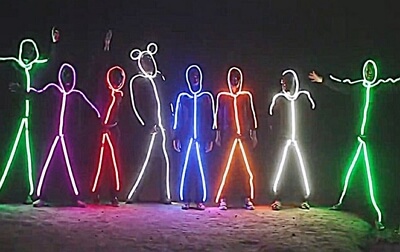 8) Three Pig Halloween Costume
This costume is for children to encourage them for Halloween. Some kids get afraid, and we need to educate them. In this idea, the whole family wears pig costumes so that the kid can enjoy.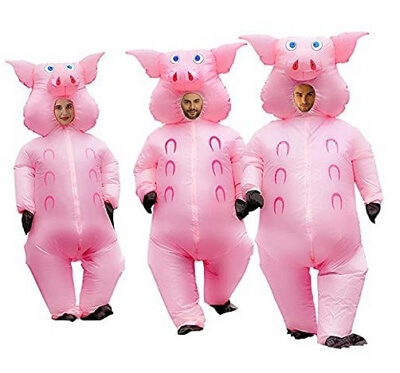 9) Stickman Halloween Costume
It is a simple costume that you can wear for a Halloween costume video. With this costume, you will stand out in the crowd apart from others. It has glowing lights on it that look like a stickman.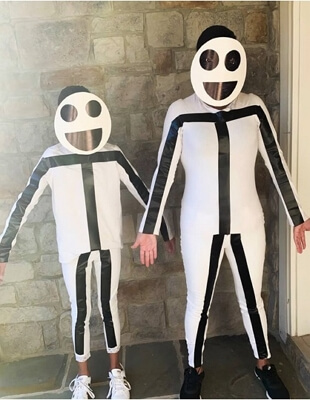 10) DIY Halloween Costume
There are many DIY Halloween costumes that you can make yourself. But one of the easiest costumes is to dress up like a witch. You just need a long black dress, and the rest is up to the makeup that you will do. You can make some tutorials to look like a witch.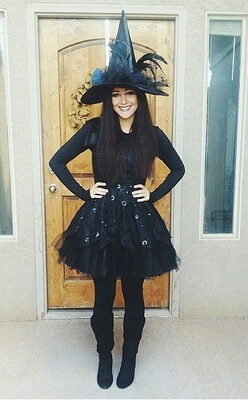 11) Funny Dog Halloween Costume
You probably have seen people putting up a lion's costume on their dogs. It is basically like a wig that surrounds the neck of the dog. It is pretty hilarious.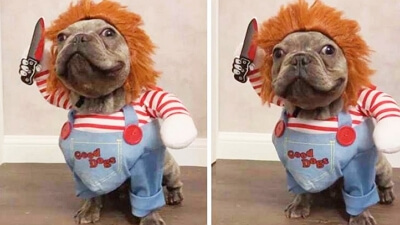 12) Super Mario Halloween Costume
Super Mario is a legacy that will live forever. People that love Super Mario dress as Mario themselves to create Halloween costume videos.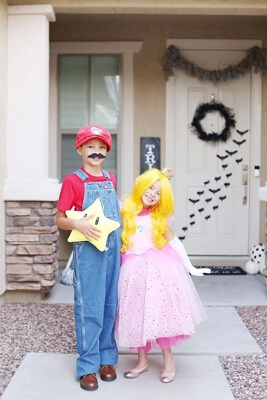 13) Pasta Halloween Costume
Who doesn't like pasta? It is indeed a level of creativity where people dress up like pasta of different kinds. The motive of this costume is to look different from others.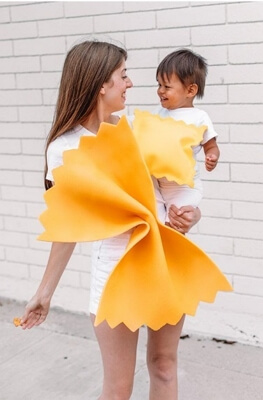 14) Joker Halloween Costume
After Batman, Joker has become a dark yet convincing character of the world. Dressing up and acting like Joker is a good idea to create a Halloween costume video.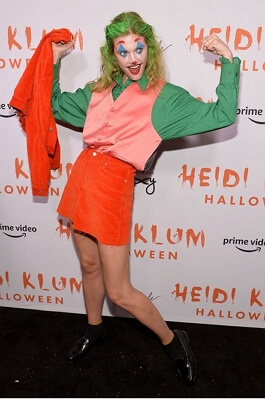 15) Men in Black Halloween Costume
Men in Black is an old classic. Will Smith is an actor that people love. Men in Black is one of his famous movies. Dressing up like Will Smith also looks good for a Halloween costume video.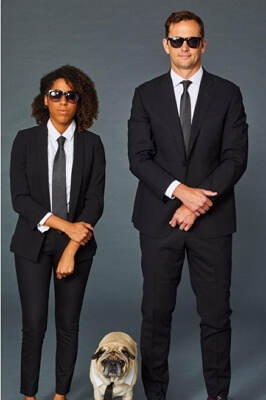 16) Snow White Halloween Costume
As a kid, we only know a few characters from the stories we listen to or shows we watch. Snow White is one of them. Girls that want to look the prettiest should dress up as Snow White on Halloween.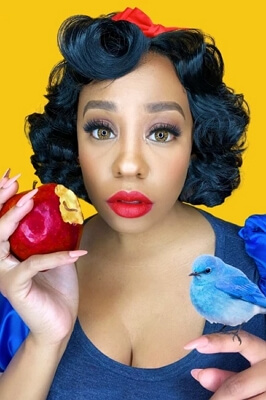 17) Bat Halloween Costume
As the theme of Halloween is dark, a bat portrays a perfect dark theme as bats live in a cave and sleep upside down. Dressing up as a bat is a creative approach for Halloween.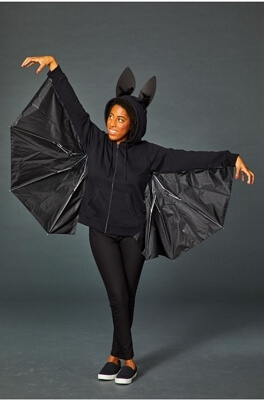 18) Minnie Mouse Halloween Costume
Just like Snow White, Minnie Mouse is also a much-loved character by children. People love to watch these cartoons and also to dress up as their favorite TV characters or cartoons.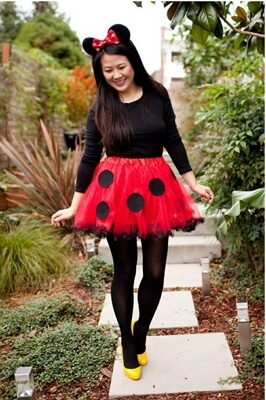 19) Skeleton Halloween Costume
This is the most common costume you will find in the Halloween costume video. Every other person wears this costume, but after all, everyone has the right to dress up as they like. This is a classic idea for a Halloween costume video.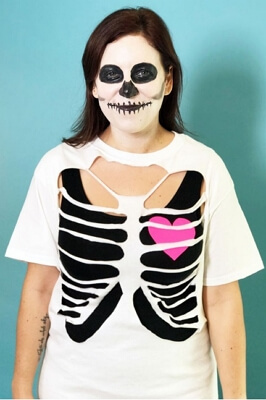 20) Minion Halloween Costume
Coming to the modern age, children have shifted from old age to Minions. Minions are the cute little characters of the "Despicable Me" cartoon that kids love.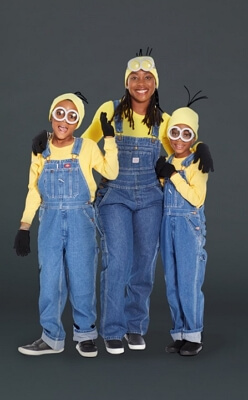 21) Spaghetti and Parmesan Halloween Costume
If you want to wear a costume as a couple for Halloween, then what better than spaghetti and pasta. It is the oldest pair that we can think of. Both go well together, and people love it. It is one of the best ideas for a Halloween costume video.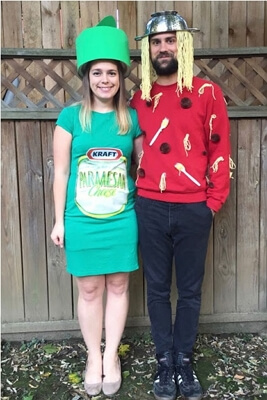 22) Venom Halloween Costume
We all know Spiderman and Batman. Venom is the dark side of spiderman that portrays bad habits and wrongdoings. Although it is not a positive thing to think like a Venom, a Halloween costume of Venom would look amazing.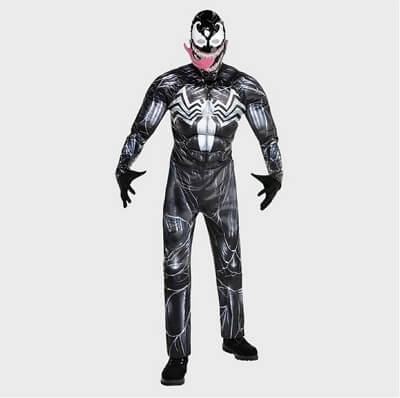 23) Michael Myers Halloween Costume
Michael Myers is the character of an old classic horror movie. Watching horror and scary movies during Halloween is what people love to do. In this case, why not dress up like Michael Myers for a Halloween costume video.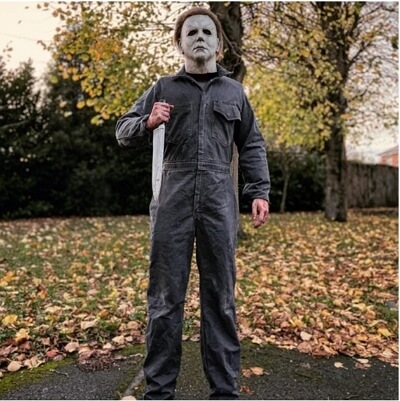 24) Scarecrow Halloween Costume
We all know pretty well what scarecrows are for. On Halloween, people scare each other by dressing up as scary as they can. In this aura, dressing up as a scarecrow will only mean to scare people, but it will also mean that you think people are crows.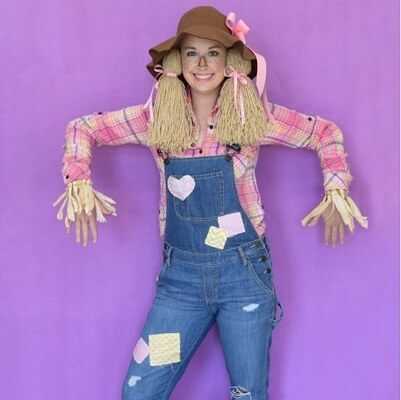 25) Scary Ghost Halloween Costume
Out of the most common Halloween costumes, the scary ghost is one of them. But it never gets old as people never forget ghosts.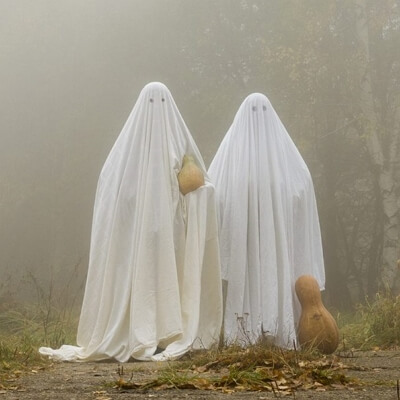 People Who Liked this Content Also Liked:
Knock the Socks off by Creating Scary Halloween Videos >>
Part 2. Create Your Own Halloween Prank Video – Filme
iMyFone Filme is a video editing tool that you can find online easily without any trouble. Making a video during Halloween is an exciting thing. People used to dress up and wear costumes and shoot some videos. Some people record pranks in the Halloween while some record competitions. However, the major part of making a video is video editing. Filme allows you to edit the videos without any trouble. Even if you are a beginner, you can create amazing videos using Filme. It has almost all the tools that you can use to make an eye-catching video.
Let us see what features Filme offers and how you can create your own Halloween prank video with iMyFone Filme.
Steps to Make Halloween Video Using Filme:
Step 1: Download and launch Filme.
The first thing you need to do is to install Filme. Open up Filme and click on "Editing Mode". It will pop up a window with multiple editing options.
Step 2: Create project and import video.
Create a new project and select the proper aspect ratio that you want. Most people use a widescreen aspect ratio because it works perfectly on different platforms. Then, import the media that you want to edit with Filme. Drag the media from the import window to the timeline.

Step 3: Edit the Halloween costume video.
Now, you can start editing. First, you can easily add Halloween and exciting emojis to make your videos catchy. You just need to go to the Stickers tab and select the emojis and stickers you like.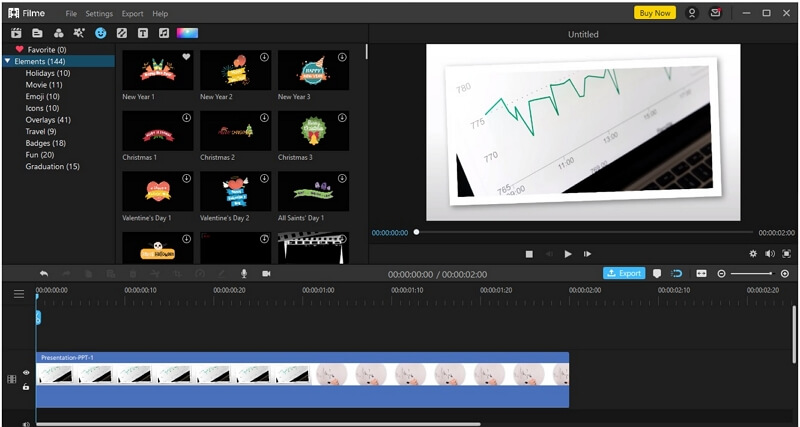 Filme also has a background fill effect that allows you to add background to the video. You can download different Halloween backgrounds and add them to your video.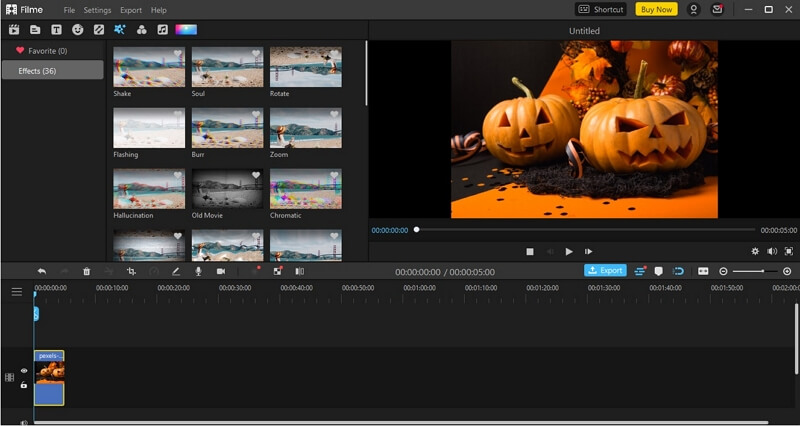 Step 4: Edit sounds with some sound effects.
You can add exciting sound effects from Filme's library. Just select the effect you like and drag it to the timeline. Moreover, you can record your voice and change it to a scary voice. Filme has its own scary voice changers. Record your voice by clicking on the microphone button above the timeline. Choose a voice effect.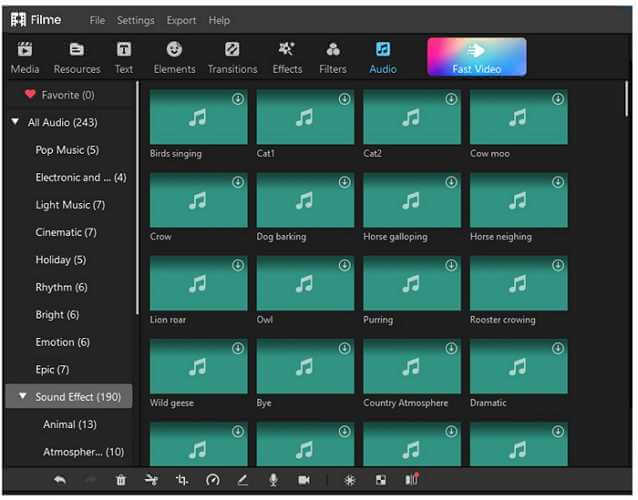 Step 5: Export the Halloween video.
When you are done editing the video, you can export it easily. Click on the "Export" button and choose the settings in which you want to save your Halloween prank video.
Conclusion
Dressing up like horror or funny characters for a Halloween costume video is the best thing you can do. There are many different creative ideas for Halloween costumes that one can try. We have made a list of different ideas for Halloween costumes. You can use Filme to edit the Halloween costume video that you record. It has plenty of features that you can use to edit and enhance the video.