In this article, we are going to recommend you some ideas to make videos for Halloween. We will also share a video editor that you can use to make Halloween videos. With some Halloween video making ideas, you can use an Halloween video editor, Filme to edit and create your spooky and eye-catching Halloween video.
12 Ideas to Make an Eye-Catching Halloween Video
1) Scary Halloween Prank
Halloween is incomplete without a scary prank. You can brainstorm different ideas with your friends and try scaring people in your neighborhood. Viewers love watching scary pranks, so you can record the reaction of people by performing a scary prank on them. Make up a script and hide the camera so that it can record the honest reactions of people.
2) Halloween Costume Ideas
One of the most interesting things about Halloween is the costume. People go out of ideas for costumes because they have tried many things over the years. You can list and explain creative ideas to people about what they can do for Halloween. Moreover, you can make a transition with different costumes to make it fascinating.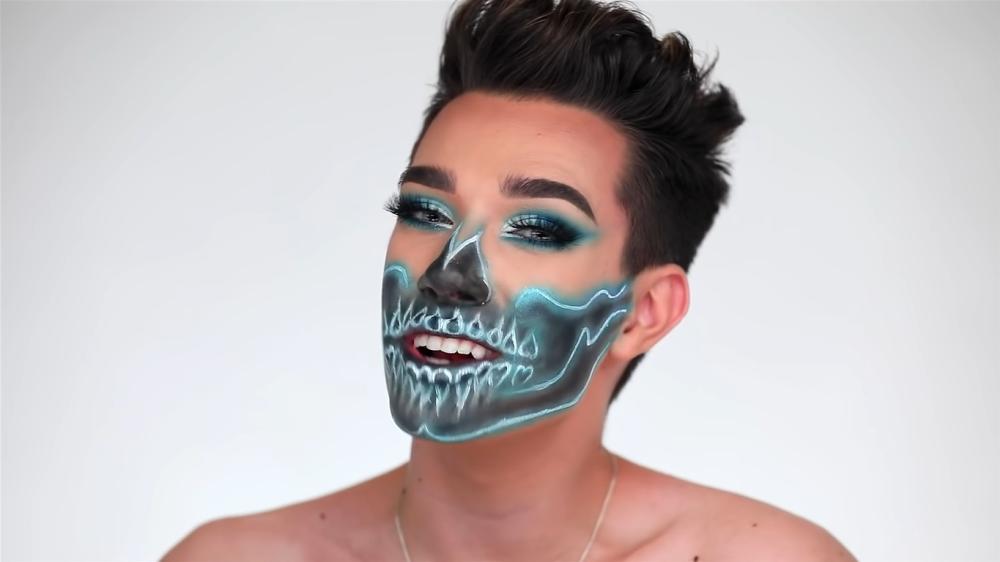 3) Pumpkin Carving
You, along with your friends, family, and colleagues, can compete in a pumpkin carving competition. There can be different gifts for winners. You can define some rules and time to finish the carving. You can make this competition live or record the video for publishing it later.
4) Scary and Creepy Halloween Games
Halloween is an event in which all the content creators run out of ideas. If you are a gamer and you stream your games, then in the season of Halloween, you can play and stream scary and creepy games. People would love to watch your streams because they are very much involved in Halloween.
5) DIY Halloween Decor
One of the most eye-catching and viewer-grabbing videos can be of Halloween decoration. You can make a video of decorating your house for Halloween. You can speed up the video so that viewers don't get bored. Be creative and send out a positive message to people to decorate their homes with things already present in their homes.
6) Halloween Food Ideas Video (Recipe)
No event is complete without food. Food is a major part of any event like Christmas, Halloween, and Easter. You can make tasty foods and recommend easy recipes that they can follow to make Halloween dinner at their home. You can also advise them to make a dessert of pumpkin rather than wasting it.
7) Add Halloween Music
A good Halloween video includes scary things and scary music. Whenever you are making videos for Halloween, make sure to add Halloween music that fits perfectly. According to the video, add some music that goes well with the Halloween theme. It acts as the icing on the cake for the video.
8) Suggest Scary Movies
People love scary movies on Halloween night. It is something you can call a trend. But they are fed up and tired of their busy routines; a movie will make their mood fresh. You can make a video suggesting some horror movies. It will attract many viewers to your social media page or channel.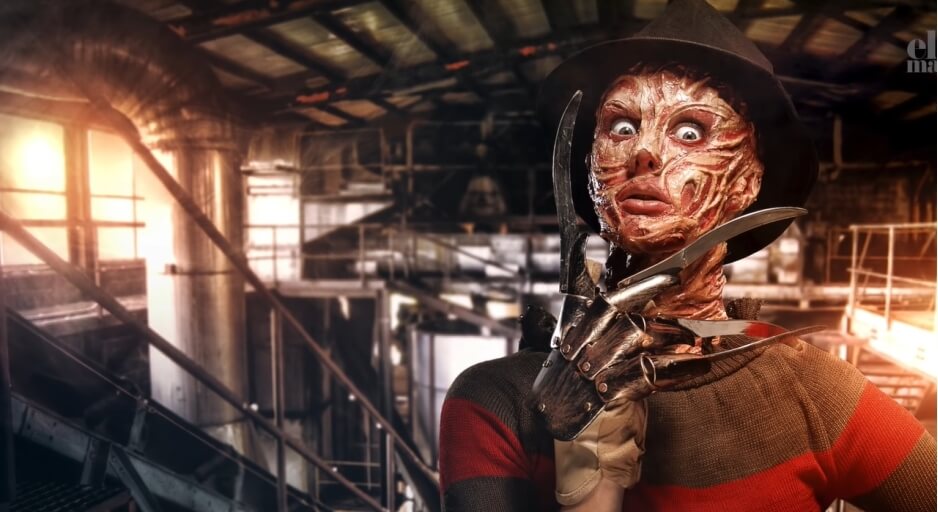 9) YouTube Halloween Video Ideas (Scavenger Hunt Contest)
During the season of Halloween, you can create a scavenger with your friends and family. You can also gather the audience and viewers by making a video of it and putting out clues for viewers as well. You can tell the viewers that if they find a pumpkin or some Halloween clue, they will get a giveaway or discount of some sort.
10) Halloween Countdown video
Some people are so interested in Halloween that they make a countdown video to 31st October. Not many people do it, but if you do, you will gain viewers. You can develop different ideas for 30 days and daily upload a teaser of 10-15 seconds indicating the countdown to Halloween.
11) Halloween Transition
If you are making the video for Halloween along with your friends and family and you all are displaying your costumes or food, then you can download transitions. There are different kinds of transitions available, including Halloween transitions, that will help you to be creative during video editing.
12) Halloween Makeup Tutorial
Makeup and costume go hand in hand. If you are wearing a scary costume without makeup, then no one will get scared of you. You can make a makeup tutorial video for different costumes and characters. People always look for ideas and will see your video with interest.
Part 2. Use Halloween Video Editor to Create Video with Good Ideas – Filme
When you want to make a video for Halloween, you must use a suitable video editor. Every video needs editing because no one is perfect and editing makes the video look much better. iMyFone Filme is a video editing tool that you can use to create your Halloween videos. It includes features that will help you to add creativity to your video. You can use Filme to make a Halloween decoration video.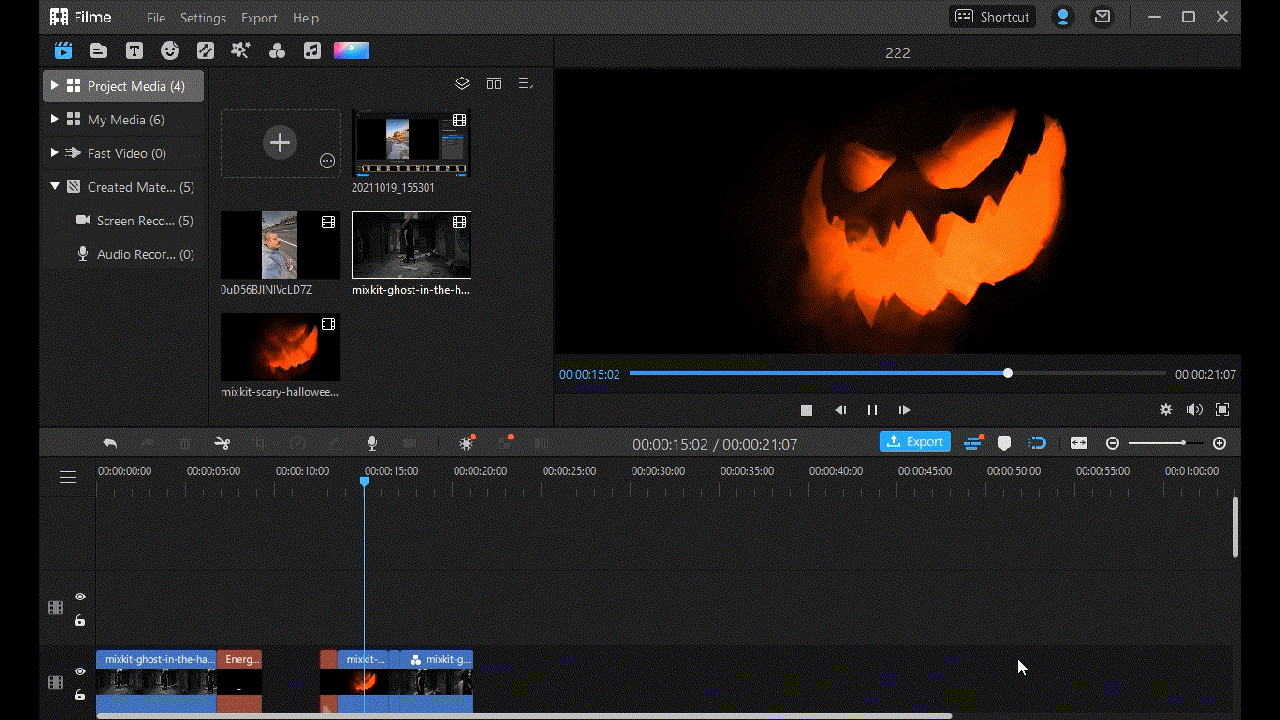 Features
Filme has many transitions, filters, effects, and templates to add to your Halloween video.

The voice changer of Filme can change your voice. You can choose a scary voice for the video.

You can add scary images, videos, music, GIFs, or anything you like.

You can also import music of your own choice, including Halloween music and scary music.

You can export the video in different formats and resolutions, so you can share the video on any platform.
Use iMyFone Filme to edit your videos for Halloween:
Step 1: Launch Filme and click on "Editing Mode". Go to the File menu and create a new project and select the aspect ratio of the video.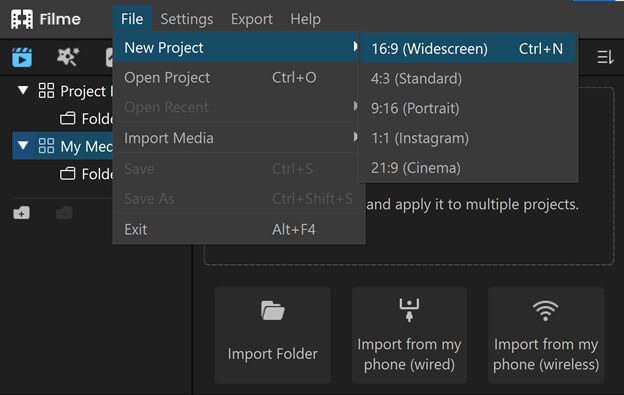 Step 2: Go to the import window and browse the video and music that you want. Import your Halloween videos and music from your computer to iMyFone Filme.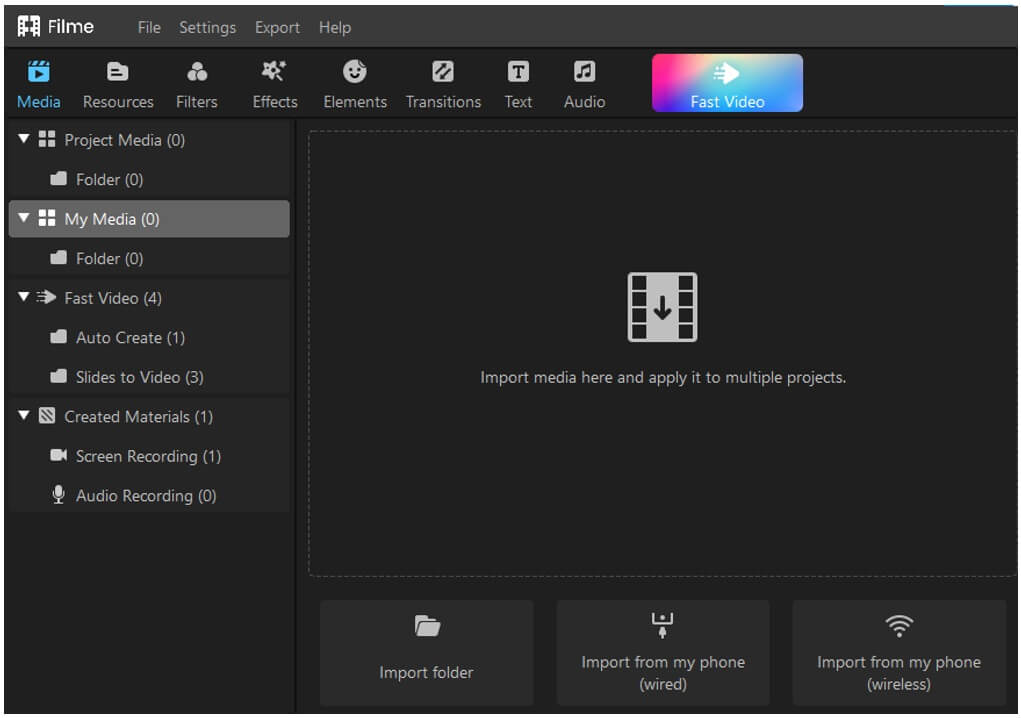 Step 3: Drag the video to the timeline and add editing features to it. You will find the options on the top of the screen. Select images, transitions, effects, sound effects, or anything you like and add them to the video.
Step 4: You can also record your own voice and then convert it into a scary voice. Filme has many scary voice changers that can make your video perfect for Halloween. Click on the microphone button to record the video. After recording, double-click on the audio, and you will see the voice changers on the right.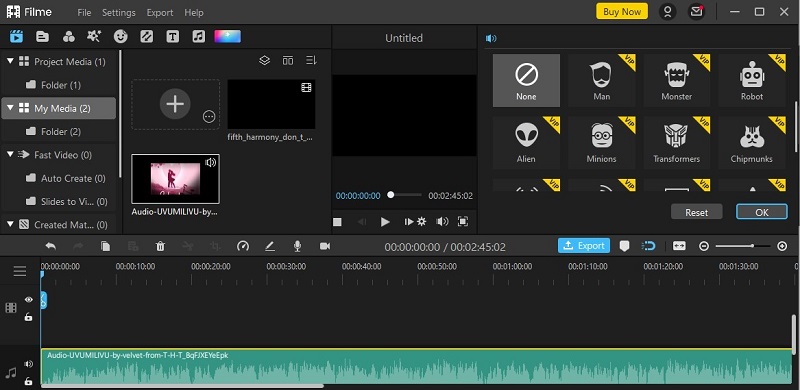 When you are done editing the video, click on Export. Save the video to the settings that you want.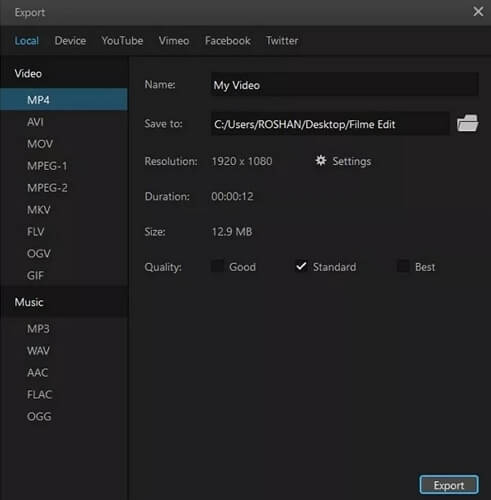 Conclusion
Making Halloween videos is not difficult at all. You just need to have creative ideas and people that can help you make the video. Later, you can iMyFone Filme to edit these videos. With iMyFone Filme, you can add effects, transitions, and filters to videos to make them look scary. It is a perfect video editor for beginners.