Give your family members, friends and loved at Christmas by impersonating Santa Claus?
To spice things up, create your customized messages if you want to wish your loved ones a Merry Christmas in a unique way.
The Santa voice generator is coming to provide even more excitement to your Holiday. and in this article will walk you through the most effective Santa voice generator to help you generate santa cluas's voice get best wished for everyone this Christmas.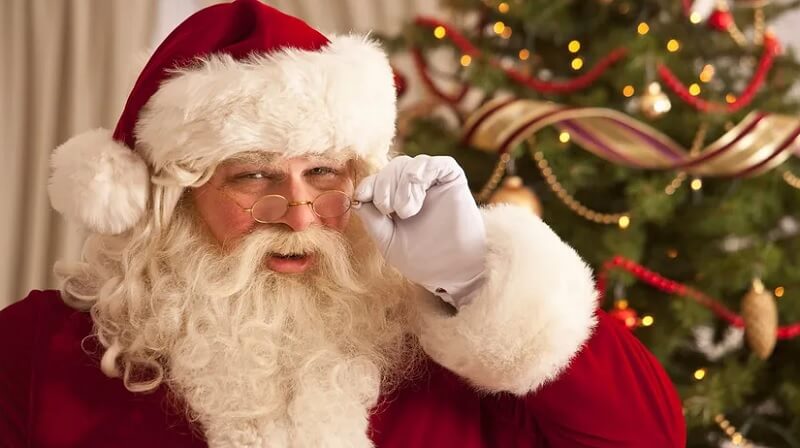 Part 1: The History of Santa Clause
Santa Claus, also known as Father Christmas, is a legendary character who is said to bring children gifts during the late evening on Christmas Eve of toys and candy.
Santa is generally depicted as a portly, jolly, white-bearded man, often with spectacles, wearing a red coat with white fur collar and cuffs, white-fur-cuffed red trousers, red hat with white fur, and black leather belt and boots, carrying a bag full of gifts for children. He is commonly portrayed as laughing in a way that sounds like "ho ho ho". This image became popular in the United States and Canada.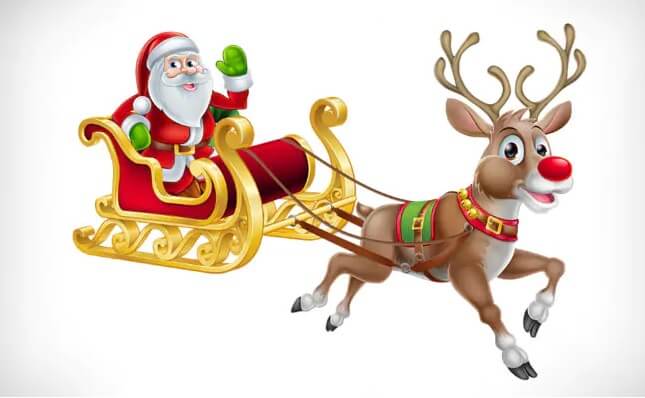 Part 2: How to Use Text-to-Speech Generate Santa Clause Voice
How To Use:
Step 1: Installation & Download

At first simply download the voxbox Santa voice generator from the official website. Once the software is downloaded, make sure to install it on your system before getting started.

Try it Free

Step 2:Add Your Voice

Simply add your desired text on to the tts section. You can type in anything you want and the smart TTS software will automatically tranform it for you.

Step 3:Customize

Now that you are done with the text or massage you want to convert, it is time to do the actually conversion. To do that, first select your desired language on the top left corent, Set it to English.

Once the language is done, you can move on to the voice type. Here in the type of voice, you will find a wide range of options to choose from. From the drop down menu you can choose your desired voice type or you can simply search for the voice you want with keywrods.

Step 4:Voice selection

Once you are happy with your voice type select it and move to the voice option. Here you will find a range of option to choose from. Simply type in Santa and you will find the option for Santa clause.

Select it and click on convert

Step 5: Export

Once the convert process is done, simply play the voice result. If you are happy with the outcome, click on export and save it to your computer.
Part 3 :Full Review of The Best Santa Voice Generator
The greatest Santa text-to-speech program available right now is iMyFone VoxBox, which has over 3,000 voice options and can read text from any supported file in 11 languages. This broad selection platter will be adored by all users.
This indicates that Vox box is the ideal option if you're seeking for a Text to Speech YouTube solution.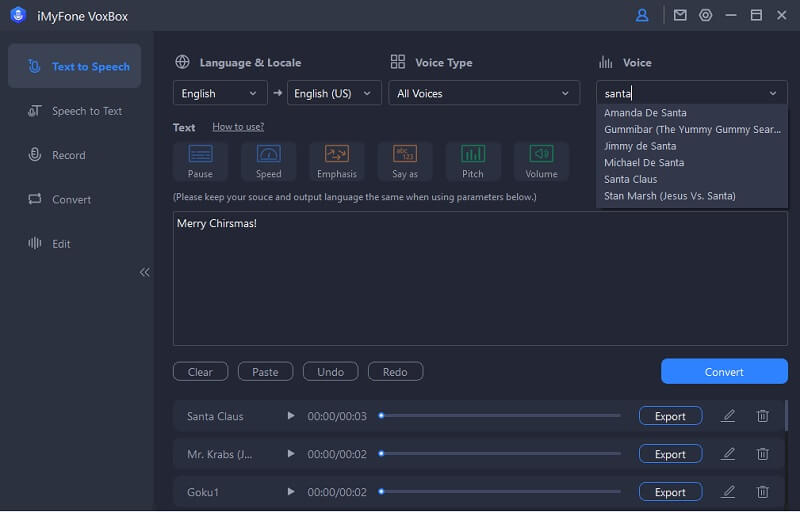 Features:
46 global languages & 3200+ voices & 25+ Country accents

More than 3000 voices, including singers, well-known people, cartoon characters, etc.

Over 25 regional accents, including Hindi and British.

Speech recorder, generator, converter, and editor all in one program.

You can export several audio files at once in different formats.

You can trim, clip, remove, and chop the audio file.
Pros:

Users can select from a wide range of voiceover options to create excellent material.

VoxBox ensures your absolute privacy by refusing to listen to or read your files.

Furthermore, there are no advertisements.
Cons:

No support for Android
Try it Free
Reviews:
4.7 stars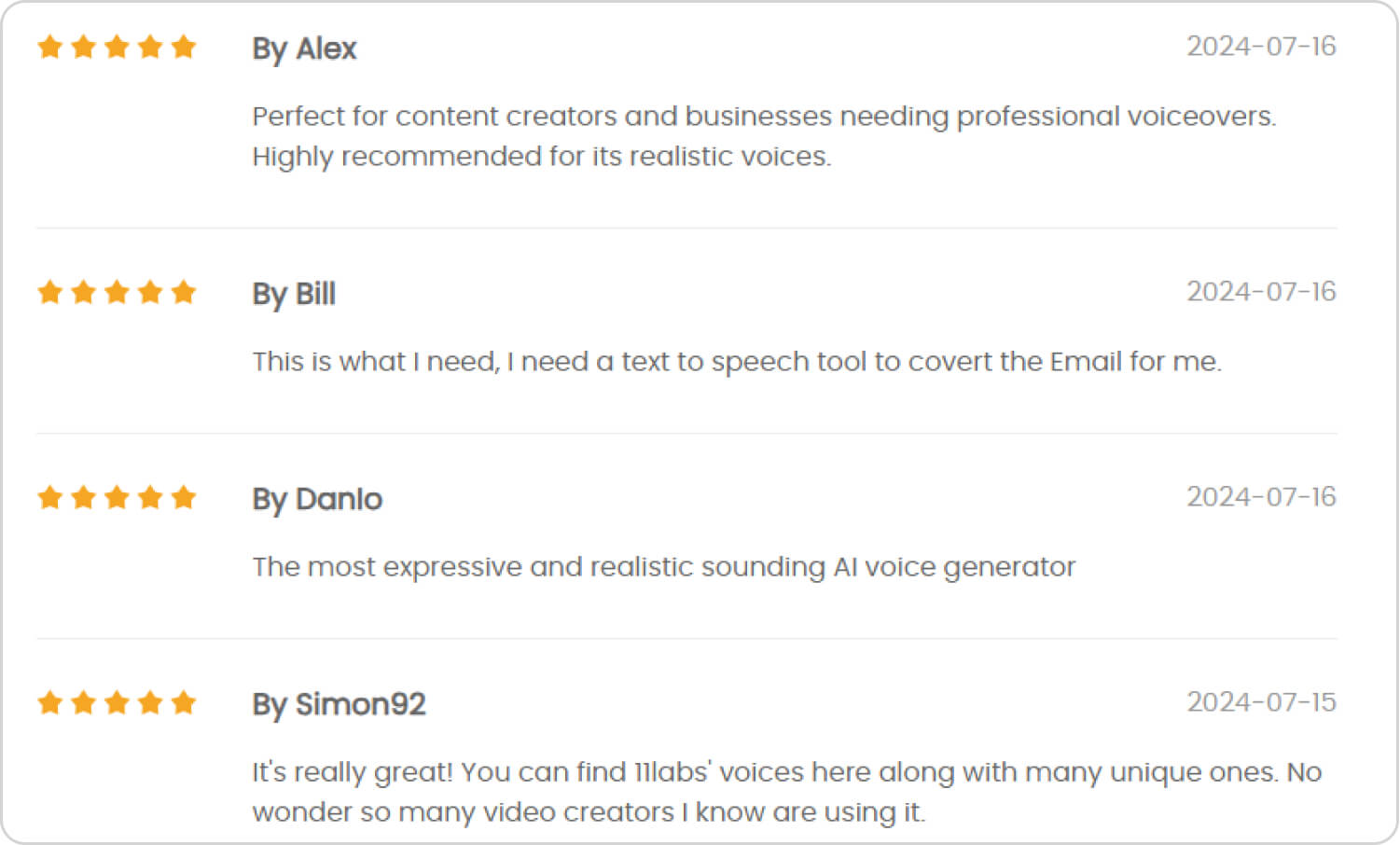 Price:
| Plan | Price |
| --- | --- |
| 1-month Plan | $14.95 |
| 1-year Plan | $39.95 |
| Lifetime Plan | $79.95 |
Conclusion
That ends today's discussion on the Best Text-to-Speech Santa Voice Generator.
The majority of text-to-speech systems function similarly. Users can upload or manually type content to convert it to audio.
Having said that, even the tiniest feature variation can make a significant effect when using Santa clause text to speech for your material. In light of this, VoxOx is a fantastic option for creating YouTube video.
The software- iMyFoneVoxBoxsolution is very trustworthy, provides solid quality, and is reasonably priced. So get it right away.
Try it Free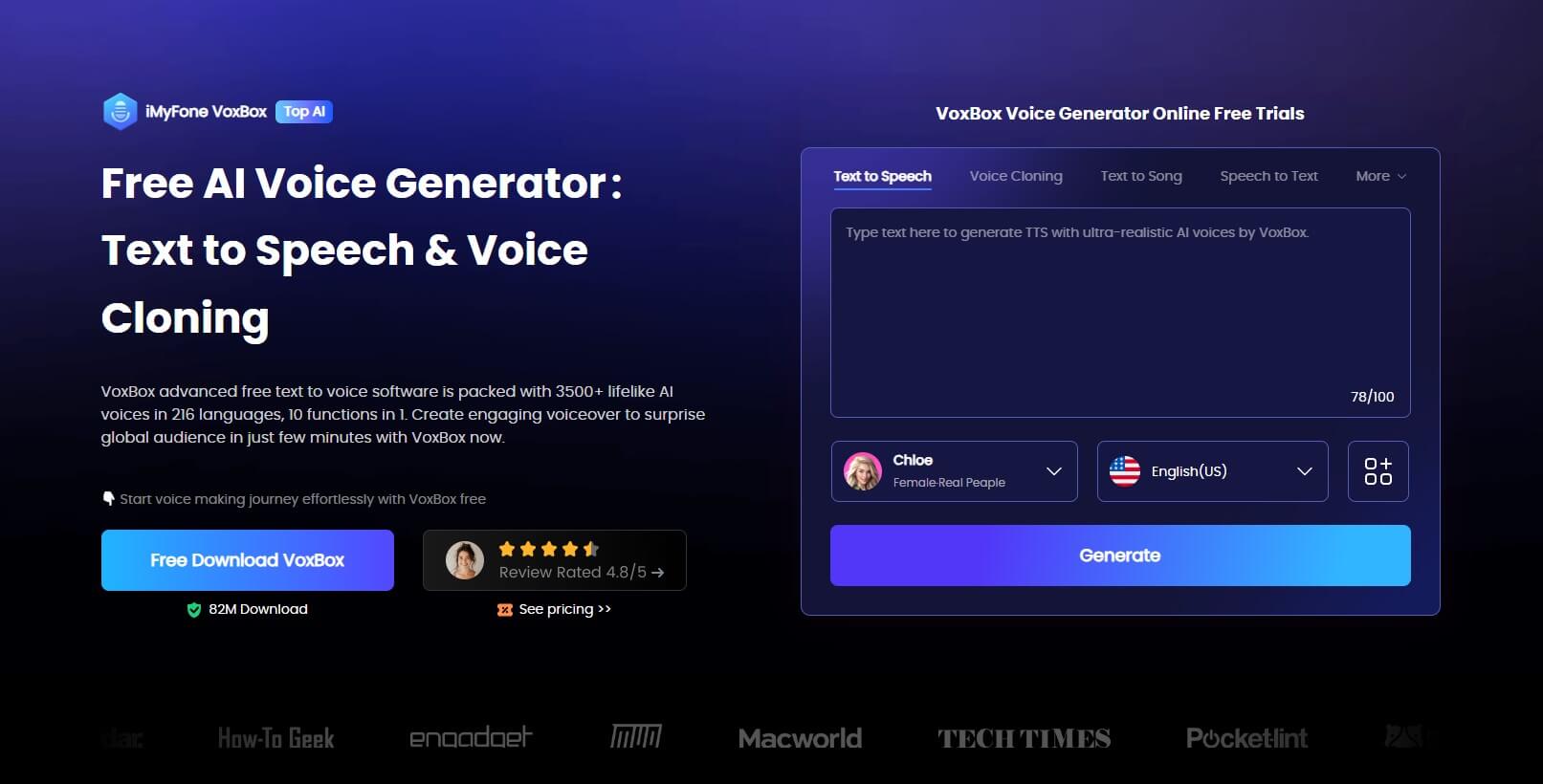 Watch this video to learn more about the Best Santa Voice Generator-iMyFone VoxBox: