There is no introduction required for Mr. Krabs. We all know that it is a famous role from SpongeBob SquarePants. Although the character is usually hated and criticized because of his greed, we have to admit that his voice is interesting. In this article, we will discuss the text to speech voice generator from which you can produce your speech from text using Mr. Krabs AI voice.
Listen to Mr.Krabs AI Voice for free using iMyFone Voxbox down below!

Part 1:Who is the Voice of Mr. Krabs?
Before getting into the details of the voice behind Mr. Krabs, let us see who Mr. Krabs is first. Mr. Krabs is a character from one of the most iconic cartoons, SpongeBob SquarePants. This character is from the beginning of the cartoon. The cartoon was introduced in early 1999, and Clancy Brown was the voice behind it.
Initially, Clancy Brown was the voice behind Mr. Krabs, but later it changed to Joe White in some of the seasons due to the developer's choice to stick with the new voiceover artist. However, Clancy Brown is behind the voice of Mr. Krab to this day. Joe White was mostly involved in the game SpongeBob SquarePants which was famously known as "Battle for bikini Bottom Rehydrated".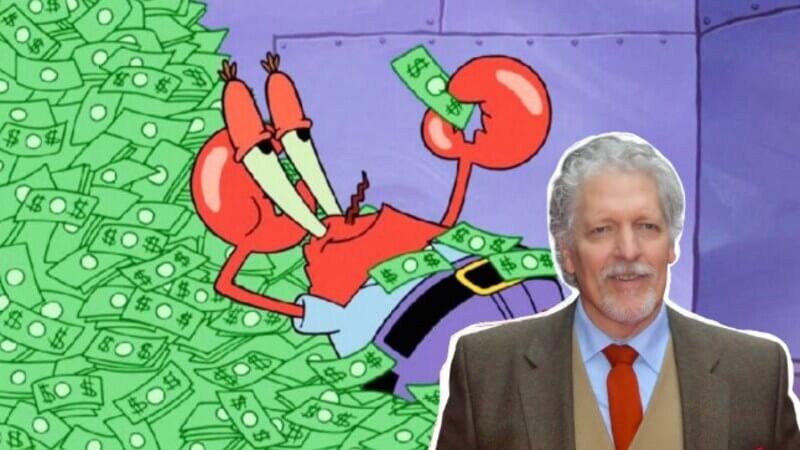 Part 2: How to Use Text-to-Speech Generate Mr. Krabs AI Voice?
If you are interested in Mr. Krabs iconic voice, iMyFone VoxBox is a text to speech voice generator that works efficiently and converts any text into Mr. Krabs speech. It includes many other characters from "SpongeBob SquarePants". Here is how you can make a Mr. Krabs voiceover using iMyFone VoxBox.
Voxbox is a text-to-speech voice generator that support ugenerate Mr. Krabs AI voice and more character voices for a variety of purposes, including voiceovers, podcasts.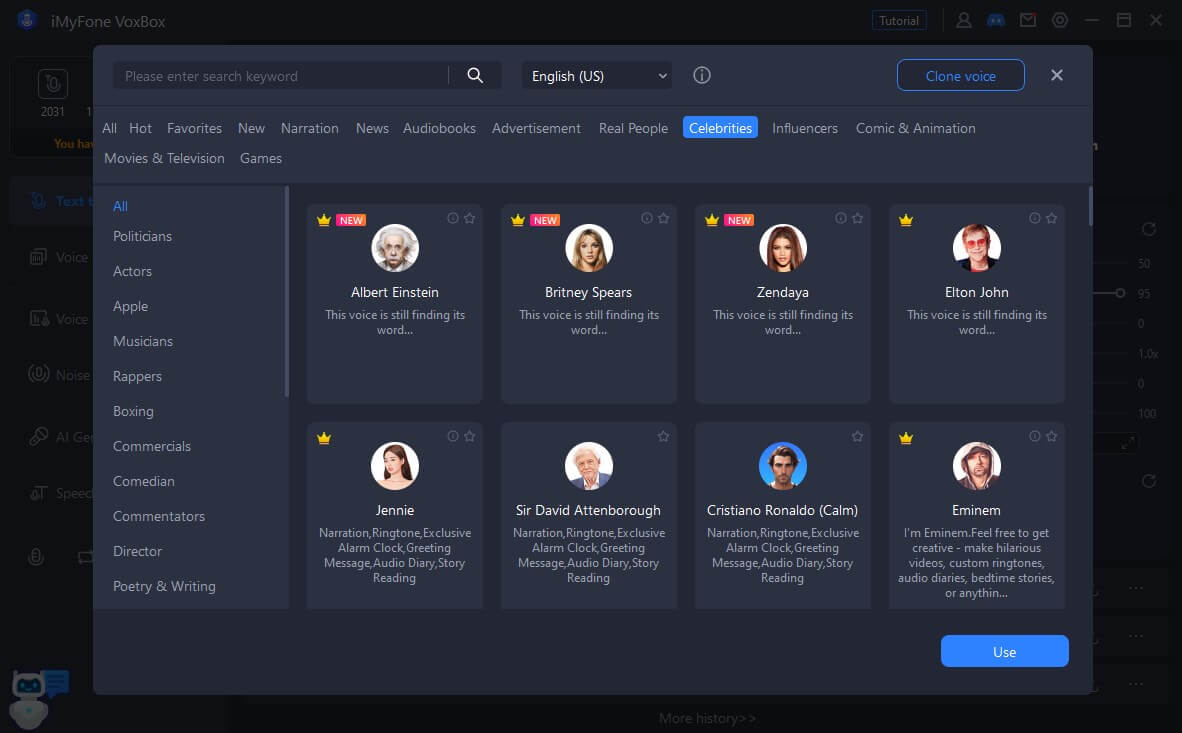 Steps for Generating Mr. Krabs TTS Voice:
Step 1: Go to the website and download & install it.

Step 2: Choose "Text-to-Speech" ,and then type"Mr.Krab", and then When you are done, click on "Convert".

Step 3: After conversion, you can listen to the audio output before you can download it.
Features:
iMyFone VoxBox provides you the option to choose from more than 3200 voices that are realistic and expressive.

It is one of the complete TTS tools that has edit, convert, and edit features.

The Mr. Krabs tts voice generator all provides the option for SpongeBob and Plankton voices.

This tool is reliable and easy to operate.

One of the upcoming features of this tool is speech-to-text which is reverse-engineered using Ai.
Pros:

VoxBox has a simple yet user-friendly interface.

You can record your voice in high-quality using this tool.

It offers text-to-speech services in more than 77 languages.

VoxBox also has editing features, including trimming, cutting, and adjusting audio clips.

It also offers the conversion of audio files in different formats.

VoxBox has a trial version which is up for grabs for everyone.
Cons:

It is a desktop application, and you need to download and install the tool on your computer.

VoxBox is not supported on macOS, only on Windows for the time being.
Part 3: FAQs about Mr. Krabs AI Voice Generator 2023
1.Can I create Mr. Krabs AI voice easily?
Yes, with VoxBox, you can easily create a Mr. Krabs AI voice or any other character voice. VoxBox offers a vast selection of 3200+ voices, including famous characters like Mr. Krabs from SpongeBob SquarePants. You can customize the voice using various features like speed, pitch, emphasis, and volume to match the character's unique traits.
2.What is the most popular Mr. Krabs voice generator?
VoxBox is a popular AI text-to-speech generator with a vast selection of voices, making it a popular choice for generating character voices, including Mr. Krabs.
3.Can text to speech software generate Mr. Krabs voiceover?
Yes, TTS software typically offers a selection of voices, including different accents, languages, and tones. If you are specifically looking to create a Mr. Krabs voiceover, you can use the tool to finish that.
Conclusion
In this article, we have discussed the voice actor of Mr. Krabs and the tips for creating Mr. Krabs AI voice. If you want to create a speech using Mr. Krabs' voice, then you can go ahead with iMyFone VoxBox. It is a text-to-speech that works effortlessly and can provide you with your desired output in no time. You can download the free trial version of the tool and generate any speech through text in any voice that you like.