TRANSFORMERS nowhere in, and whatever child or adult who all knows. but if you want to copy or get the characters' voices of TRANSFORMERS like Optimus Prime, etc., or maybe you just need to add voiceover as that finishing touch to your latest video production.
Whatever the case, in this article, we'd introduce how to generate the perfect Optimus Prime voice via AI text-to-speech generator. you can use it for any purpose.
Listen to Optimus Prime AI Voice for free using iMyFone Voxbox down below!

Part 1:TRANSFORMERS & Optimus Prime
TRANSFORMERS is a popular franchise that has captured the hearts and imaginations of millions of people around the world. The original series, which was created in 1984 by Hasbro and Tomy, featured a group of alien robots known as Transformers who came to Earth in search of energy.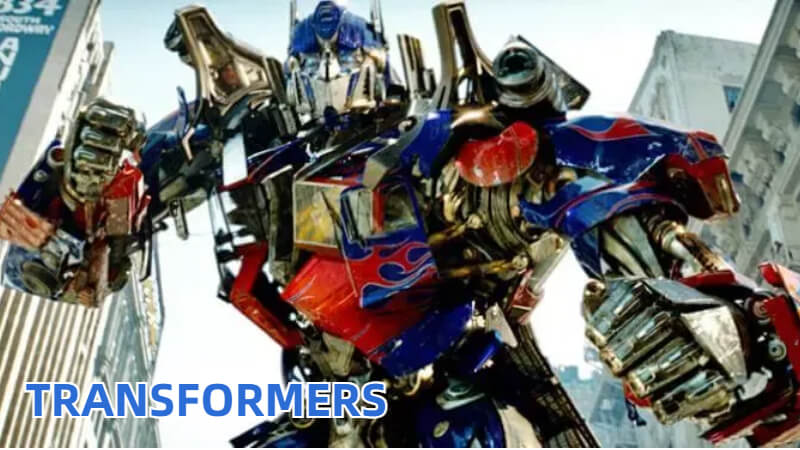 One of the main characters in the series was Optimus Prime, the leader of the Autobots, a faction of heroic robots dedicated to protecting Earth from their enemies, the Decepticons.
Optimus Prime is a powerful and wise warrior who has inspired generations with his courage and leadership. He's also one of the biggest robots in the series and is equipped with an array of weapons and gadgets that make him a formidable opponent.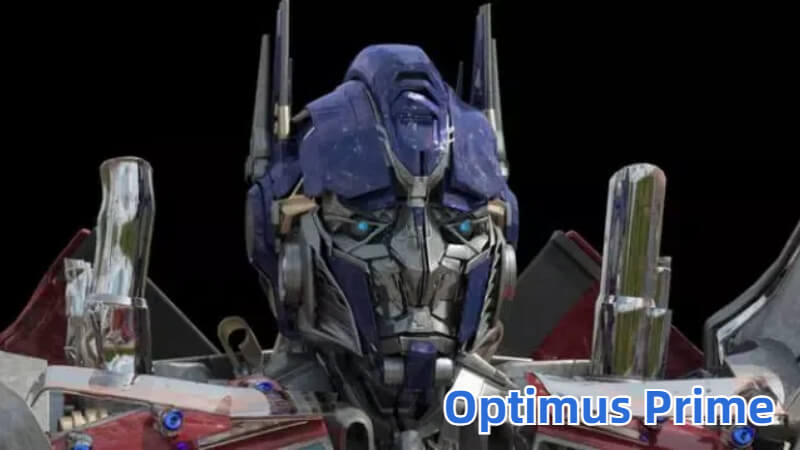 He has an unstoppable force for good. In addition to being an inspirational leader and fighter, Optimus Prime is also a skilled mechanic and scientist who uses his knowledge to upgrade the theAutobotsots with new weapons and gadgets that help them in their fight against evil.
Part 2:Realistic Optimus Prime AI Voice Generator Recommend
1. To Generate Optimus Prime AI Voice with iMyFone VoxBox
iMyFone VoxBox is the best text-to-voice generator available in the market that can generate a realistic Optimus Prime Voice With its powerful TTS algorithms. which also supported clone voices.
Which also have other functions like speech-to-text, video conversion, voice recording, and so on.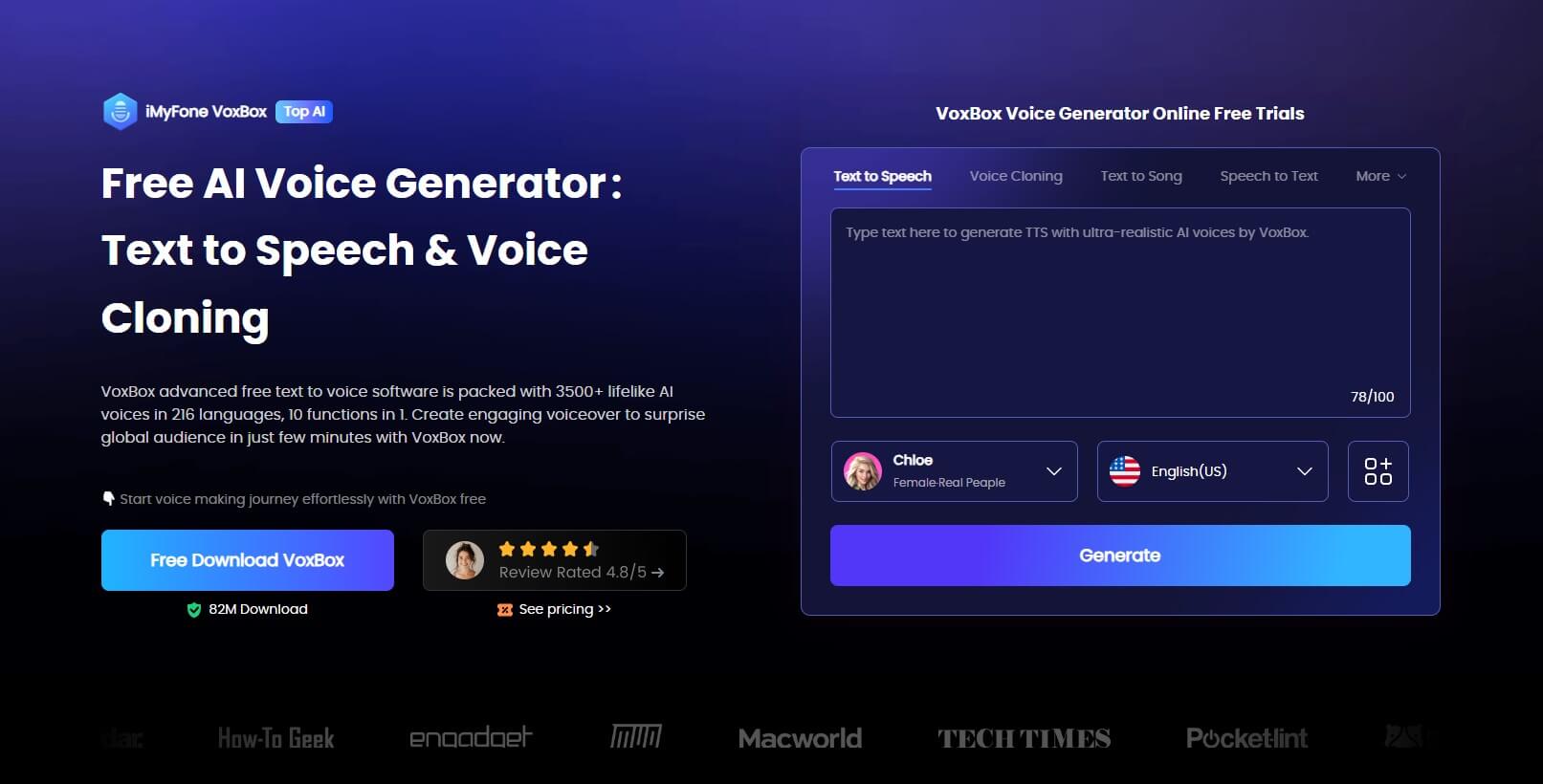 Key Features:
Provide a wide range of voice data of rappers, celebrities, presidents, robots, anime, etc.

Easy customization of pitch, speed, volume, and output formats like MP3 or WAV files.

The best Optimus Prime voice generator can create voiceovers in 46+ languages.

Intutive interface makes it easy to use.

Faster speed of TTS & Clone & Text Transcription.

Provide High-Quality audio.
How to Steps:
Using VoxBox as your Optimus Prime voice generator is extremely easy. Below are the straight forward steps to use it:
Step #1: To start with, download VoxBox on your device.
Step #2: Secondly click on Text to Speech, select voice type as Transformers & voice as Optimus Prime, then enter your text in the given space.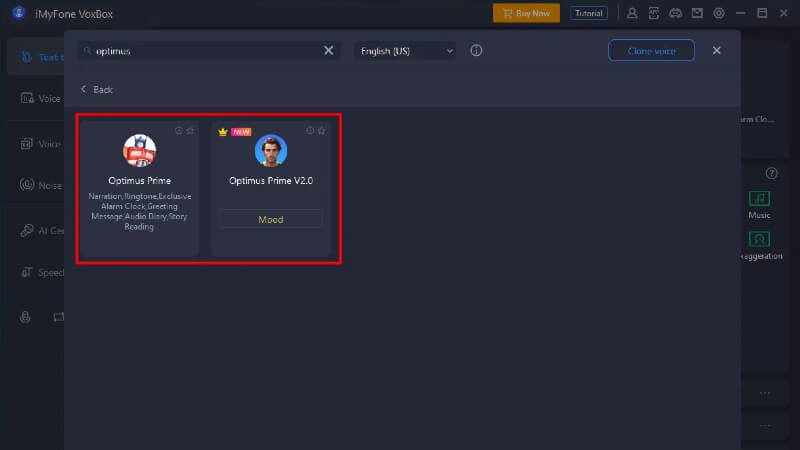 Step #3: Now click on the Convert option and VoxBox will work as your Optimus prime voice generator. In the end, simply export the file and save it on your device.
Pros:

4-Terminal Support.

Apply for more scenarios like business, entertainment, etc.

Easy to use and directly interface.

VoxBox has a wide range of customization options, so you can adjust the volume and speed of your voiceovers to get just the right tone.
Cons:

The Free version not included voice clone.
Fakeyou.com is an online text-to-speech (TTS) service that provides users with a variety of voices to generate natural-sounding speech from any written text. Fakeyou.com integrates seamlessly with other applications, enabling quick and easy audio output for a wide range of use cases.
With Fakeyou.com, users can have any written text read aloud in a variety of natural-sounding voices.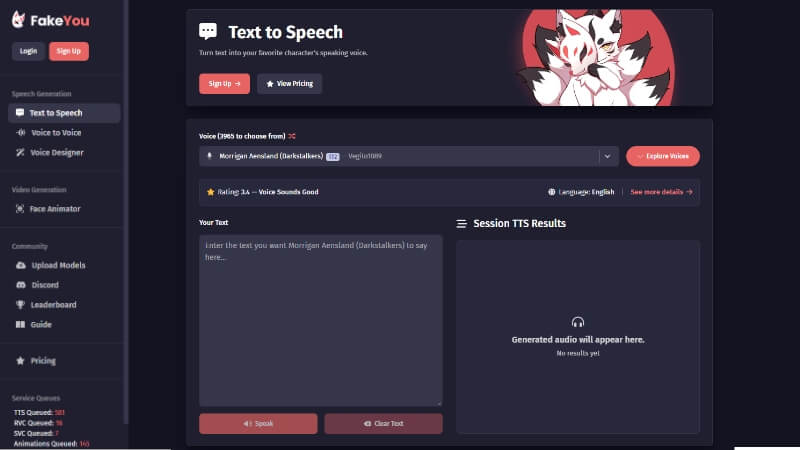 Key Features:
2500+ voices to choose from.

Easy to Use Dialogue box for TTS.

Availability of Speak option.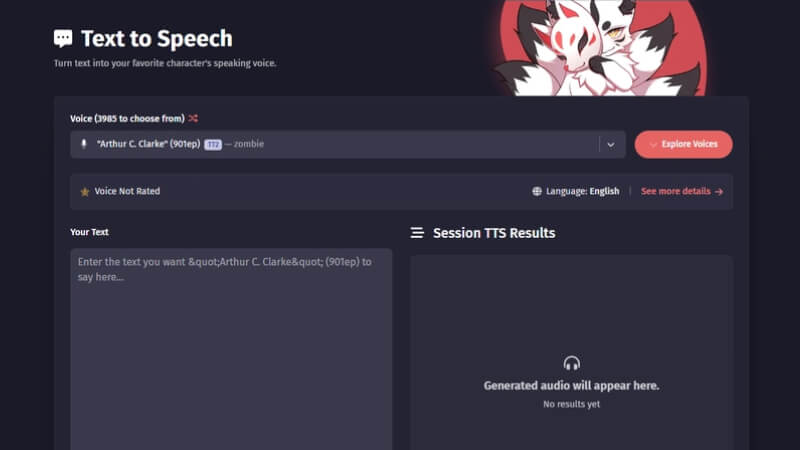 Pros:

Easy to customize and find a voice option.

Simple interface for users.

A good library of voices.
Cons:

Its text recognition capabilities are limited, meaning it may not be able to accurately.
Part 3: FAQs about Optimus Prime Voice Generator
1. How can I make Optimus Prime text to speech?
You can easily make Optimus Prime using VoxBox as your Optimus Prime voice generator. It's very easy to use and you also get over 22 languages to operate with on this amazing text-to-speech generator.
2. Can I sound like other characters in Transformer?
Yes, you can easily do this with the help of VoxBox which will work as your Optimus prime voice generator.
3. Which is the best Optimus Prime Text to Speech Voice Generator?
While the market is full of text-to-speech software, VoxBox is the best Optimus Prime voice generator that you can use for free.
Conclusion
Optimus Prime is one of the most iconic characters in pop culture and his voice is as well known as his face. If you're looking to generate some buzz for your brand or latest project, consider using iMyFone VoxBox as your Optimus Prime voice generator.
The results are sure to be amazing and will have people talking about your work for years to come. So what are you waiting for? Choose VoxBox today!
Watch this video to learn more about Best Optimus Prime Text to Speech Voice Generator VoxBox: