Are you eager to remember MF Doom by recreating his voice? Or wanna create music with MF Doom distinct AI voice? Thanks to the remarkable advancements in AI technology, voice generation has reached new heights, offering a fascinating application that allows you to covert the text into speech.
In this article, you can get several AI voice generators via top text to speech tool and voice changer to create MF Doom realistic voice.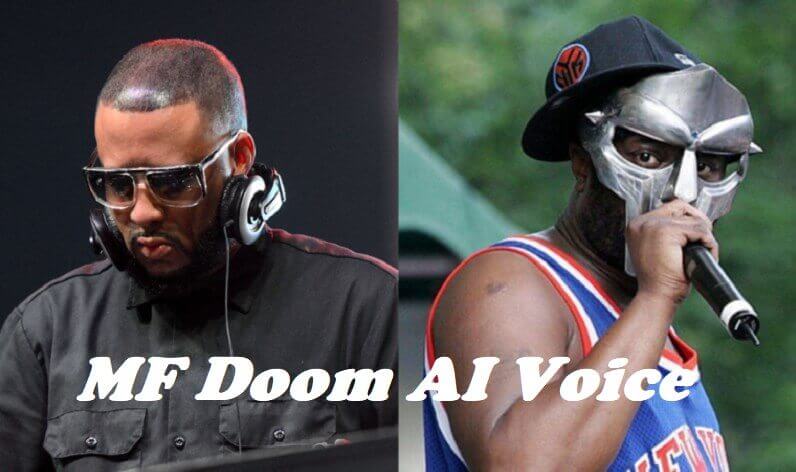 Part 1: Rapper MF Doom & What Happened to Him?
MF Doom, whose real name was Daniel Dumile, was a highly influential rapper and producer in the hip-hop community. He was born on January 9, 1971, in London, England, and raised in Long Island, New York. MF Doom was known for his intricate and complex rhyme schemes, as well as his unique and enigmatic persona.
He adopted the alter ego of "MF Doom" based on the Marvel Comics villain Doctor Doom, wearing a metal mask during his performances to conceal his face. Throughout his career, MF Doom released numerous critically acclaimed albums, including "Operation: Doomsday," "Mm.. Food," and "Madvillainy" (a collaboration with producer Madlib), which is often regarded as one of the greatest hip-hop albums of all time.
Tragically, MF Doom passed away on October 31, 2020, at the age of 49. His death was announced by his family on December 31, 2020. The specific cause of his death was not immediately disclosed, and his passing came as a shock to the music community and his devoted fans worldwide.
In 2023, Jasmine disclosed that MF Doom (Daniel Dumile) had passed away from angioedema, an uncommon reaction to a blood pressure medication he had recently started taking. Experiencing respiratory issues, Dumile was hospitalized at St James's University Hospital in Leeds, England, where he sadly passed away several days later. Prior to his death, Dumile had been battling high blood pressure and kidney disease. Due to COVID-19 lockdown restrictions, Jasmine was unable to visit Dumile in the hospital until October 31, the day of his untimely passing.
Part 2: How to Reproduce MF Doom AI Voice Using Voice Generators?
iMyFone VoxBox, a rapper text to speech generator and voice cloner for MF Doom enigmatic and his deepfake AI voice. Now, you can effortlessly recreate the captivating vocals of this iconic rapper, infusing his unique voice into your music, videos, and creative projects with unmatched authenticity.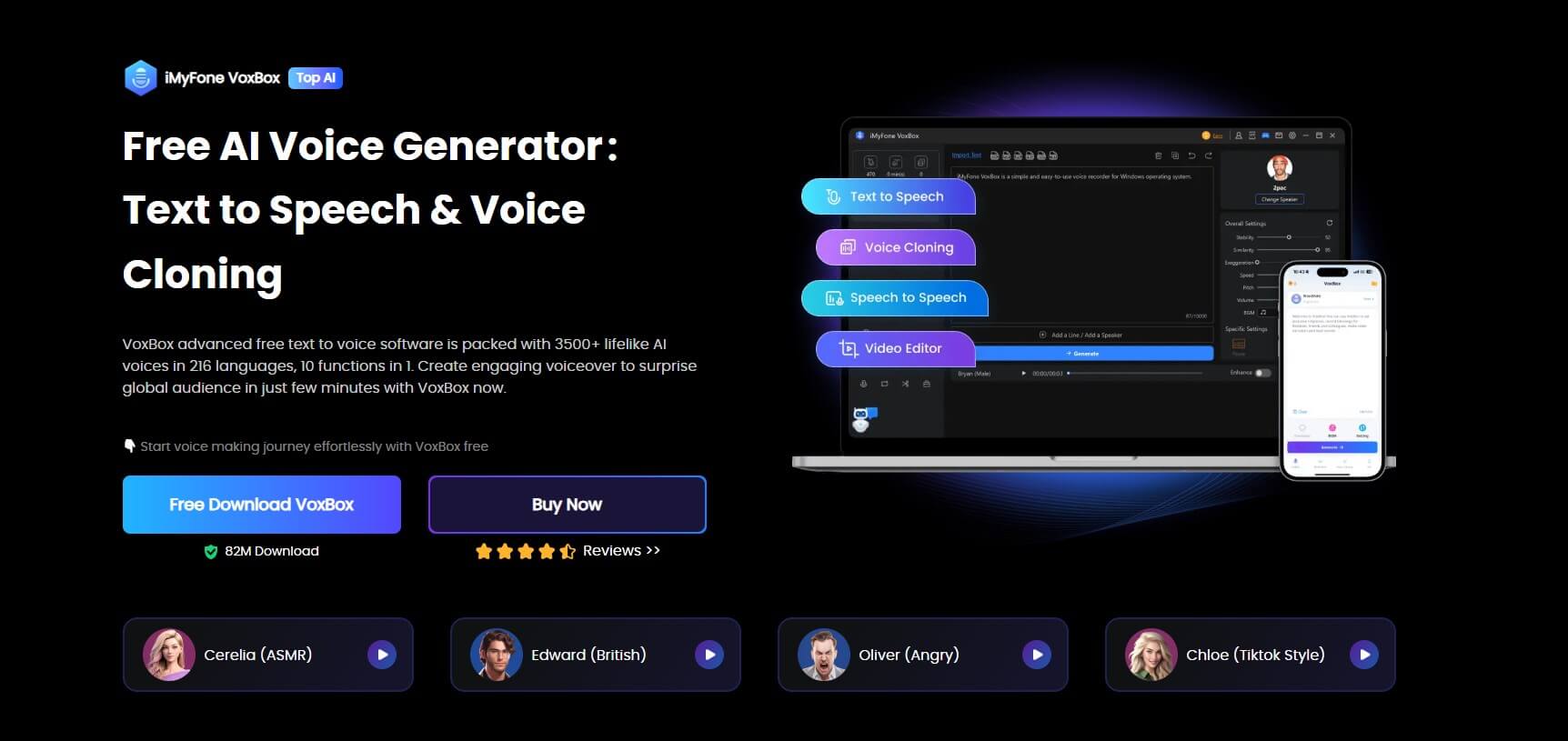 Stpes to Get MF Doom AI Voice:
Step 1: First download and install VoxBox software.
Step 2: Navigate to "Voice Cloning", upload MF Doom audio and Clone his voice.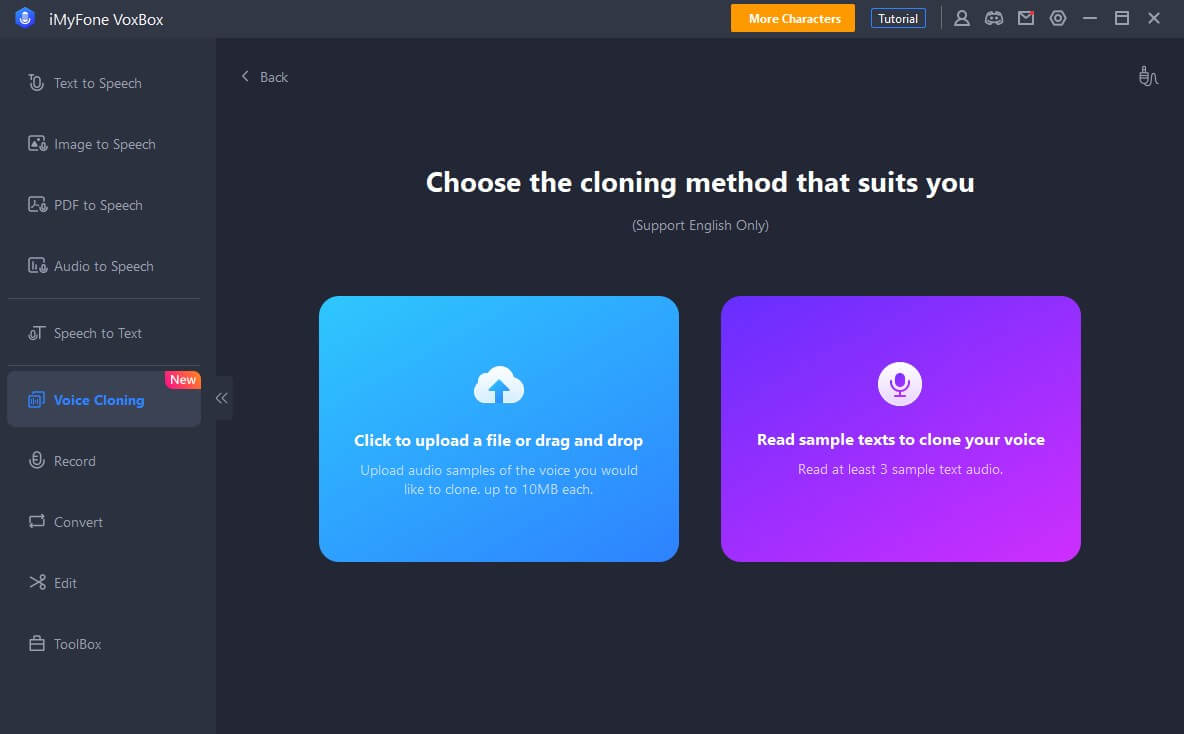 Step 3: Next click on the "Text to Speech" and choose MF Doom voice you have cloned, then enter the text..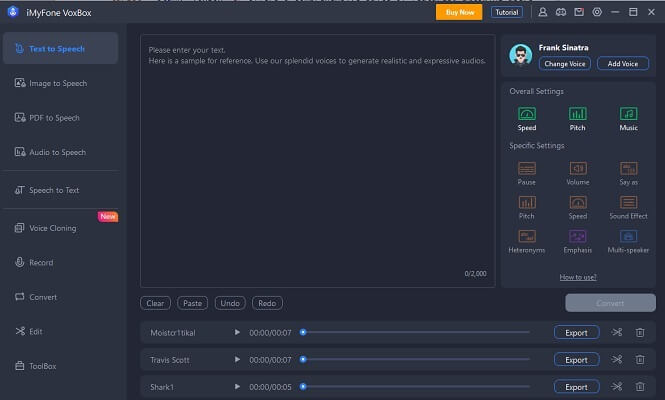 Step 4: Press on "Convert" to get speech, finally you can export it.
Key Features:
Wide selection of 3200+ AI voices are stored in the voice library.

Over 77 global languages and 100 native tones for worldwide users.

Access to multiple rappers and singers like Enime, Juice Wrld, Lil Uzi Vert and others.

The full power of VoxBox's AI functionalities, ranging from speech-to-text and text-to-speech capabilities to voice cloning, recording, editing, and conversion features.

Support to gain customizable voiceovers by the adjustable options including pause, pitch, speed, volume, etc.

Flexible export formats including MP3, OGG and more.

Quick voice generating (both tts and cloning) process .
With the real-time voice changer MagicMic, you can easily create the legendary MF Doom's AI voice. This cutting-edge software offers over 225+ various AI voice filters, along with 600+ voice effects and 200+ voice memes, providing an extensive range of options for your favorite programs and applications.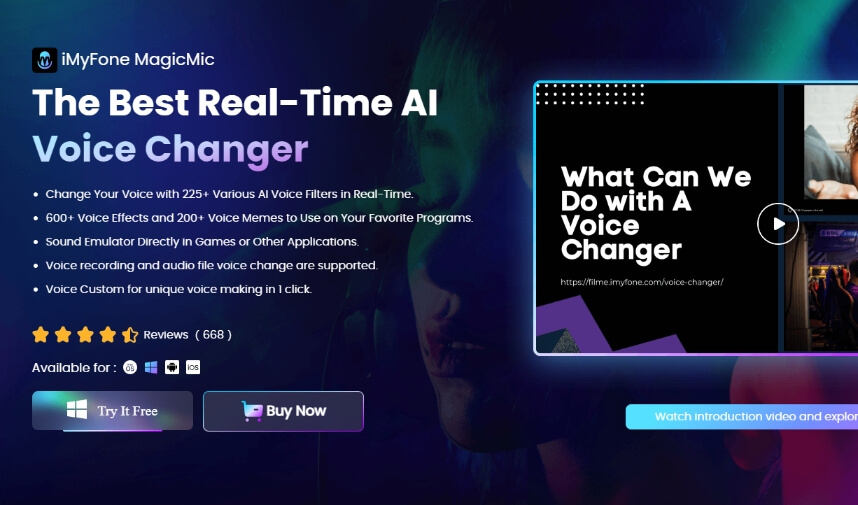 How to Use MagicMic Voice Changer:
Step 1: Download and launch MagicMic..
Step 2: Select your main microphone as input, enabling "Apply Voice Changer," and activating "Hear Myself" for real-time monitoring.
Step 3: Choose the MagicMic Virtual Audio Device as your input in your preferred app to apply voice modifications.
Step 4: Create personalized AI voices.
Key Features:
Real-time AI voice effects to transform your audio.

Tailor your experience with ease by customizing hotkeys.

Background noise suppression for delivering professional-sounding conversations.

Allows you to changer voices and get ai raps.

You have the ability to modify audio from any application or device.
Bonus Tips for MF Doom Most Popular Songs in 2023
MF Doom has a vast discography with numerous popular songs that have left a lasting impact on the hip-hop community. Some of his most well-known and celebrated tracks include: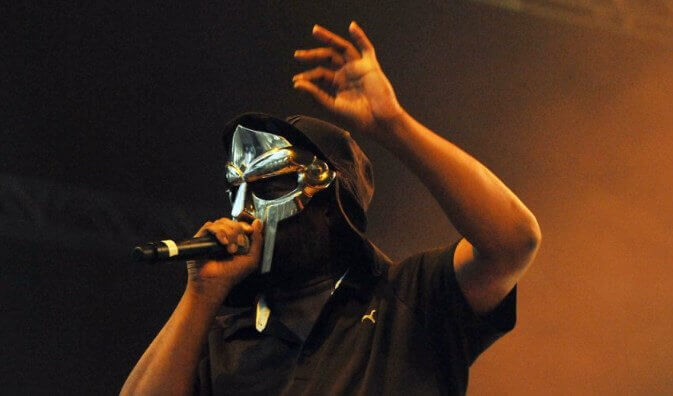 "Accordion" - From the album "Madvillainy" (2004)
"Rhinestone Cowboy" - From the album "Operation: Doomsday" (1999)
"All Caps" - From the album "Madvillainy" (2004)
"Doomsday" - From the album "Operation: Doomsday" (1999)
"Figaro" - From the album "Madvillainy" (2004)
"Hoe Cakes" - From the album "Mm.. Food" (2004)
"Gazillion Ear" - From the album "Born Like This" (2009)
Part 3: Hot Topics about MF Doom AI Voice Generator
1. How do you get the AI rapper voice?
To get an AI rapper voice, you can use AI voice generation platforms like VoxBox. VoxBox is an advanced AI voice generator that offers a wide range of voice effects and voice personas, including those resembling famous rappers.
2. Can I create MF Doom AI voice for free?
VoxBox is a powerful AI voice generator that offers a wide array of voice effects and personas, and it require a subscription or one-time payment to access its full capabilities. But it will offer free 2000 letters for you to generate dubbings using the voice you like.
3. Can MF Doom voice generator VoxBox make other rap voices?
VoxBox has the capability to create a wide range of rap voices, including ones that may resemble MF Doom or other famous rappers. While VoxBox may not specifically market itself as having a dedicated "MF Doom voice," its versatility and extensive collection of voice effects allow users to customize and create rap voices that suit their preferences.
Conclusion

In conclusion, the widespread appeal of the MF Doom AI voice lies in its remarkable tribute to the persona and intricate rhymes of the hip-hop singer. VoxBox, as a leading AI voice generator, emerges as the recommended choice for experiencing the MF Doom AI voice. Its powerful and versatile capabilities, along with a wide range of voice effects, ensure an unparalleled experience in creating an authentic MF Doom voice for music production and voiceover projects.