Paramount Picture's movie franchise Scream had its 1st trailer launched on 12th October 2022, which created hype among the movie's fans. Paramount teamed up with TikTok and added the Ghostface text to speech option for TikTok users to try out and add to their videos.
This sparked a viral trend on TikTok; adding Ghostface as their avatar, making memes and funny videos to share online. Let's discuss more how you can join in on the fun for Ghostface text-to-speech trend.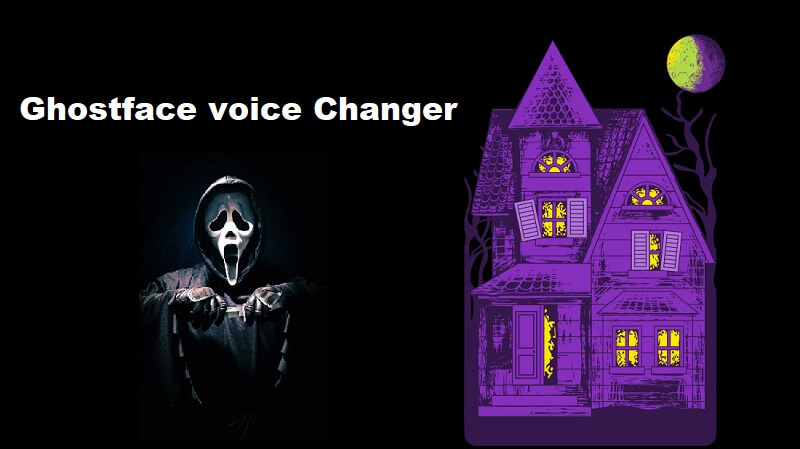 Part 1: Ghostface Text-to-Speech Feature on TikTok
The fun started when TikTok partnered with Paramount Pictures and invited David Arquette and Drew Barrymore, the iconic duo of the original Scream movie. TikTok displayed how the stars can use Ghostface text to-speech on TikTok and how well it sounds while being eerie simultaneously.
TikTok is also rolling out many spooky Ghostface text to speech online voiceovers for the October Halloween theme for its users.
The process of using Ghostface voice text to speech is relatively simple, which you can start when you set up recording a video.
In the next step, you simply add the text you want to be spoken in your recording and tap the Ghostface button or icon to use the text to speech Ghostface feature.
Part 2: 5 Best Ghostface Text to Speech Voice Generator for Your Choice
The amount of voiceovers and languages available in iMyFone VoxBox is staggering, even on their free version.
No wonder we are recommending it for the Ghostface text to speech feature. With the help of VoxBox, you can easily follow the Ghostface trend in simple steps.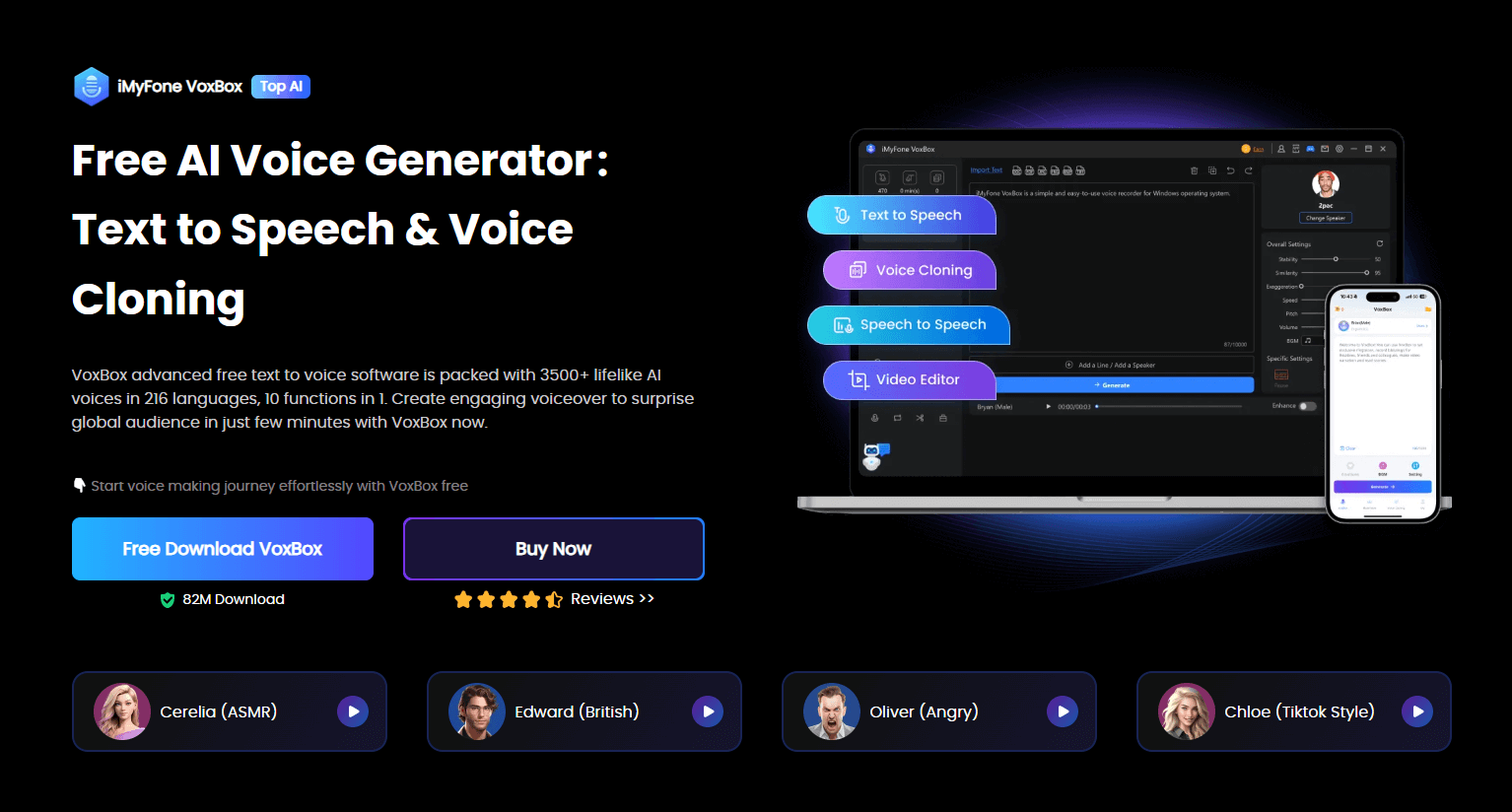 Tips
No voice artists are needed, and no recording equipment is needed. You can easily convert your text to speech and voice using the best
Ghostface TTS
Voice Generator
iMyFone VoxBox
! Download it and try it out for free now!
Try it Free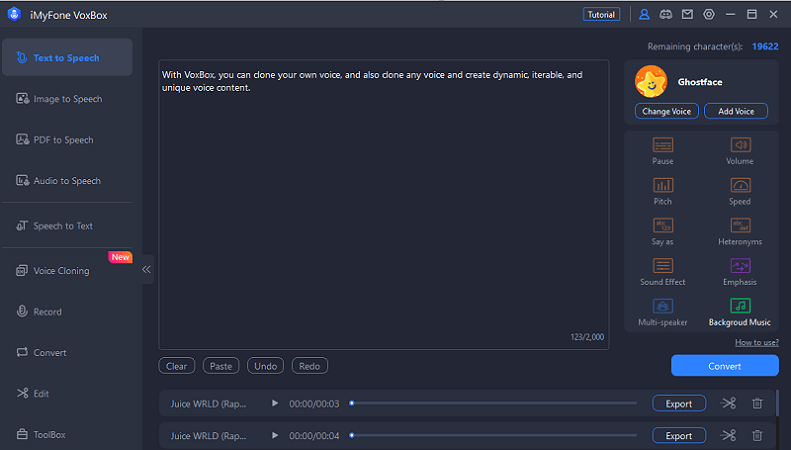 Key Features:
You can use the Ghostface text-to-speech feature in VoxBox to follow the trend in multiple languages and dialects.

VoxBox has over 3,200+ voiceovers in 46+ languages if you want to explore other fabulous voices.

You can easily trim and cut your Ghostface text to-speech audio files until it perfectly matches your video on TikTok.

The app allows you also to save your Ghostface text to speech online audio files or download them to your PC.
Pros:

VoxBox is safe and secure to use for converting your data to voiceovers.

A massive lineup of voiceovers available with a premium version that is close to 3200.

One of the fastest Ghostface voice text to speech apps and tool.
Cons:

Only available to Windows and PC users at the moment, while the Android version is coming soon.

Some great features are only available for premium customers.
Price and OS:
At the moment only available on Windows PC.

The Android version is in development and will be launched soon.

Quarterly $14.95.

Yearly $39.95.

Lifetime $79.95.
Watch this video to learn more about the Best Ghostface TTS Voice Generator VoxBox:
Try it Free
FakeYou.com is another text to speech Ghostface option, an online web-based tool that lets you convert your text to speech with the touch of a button.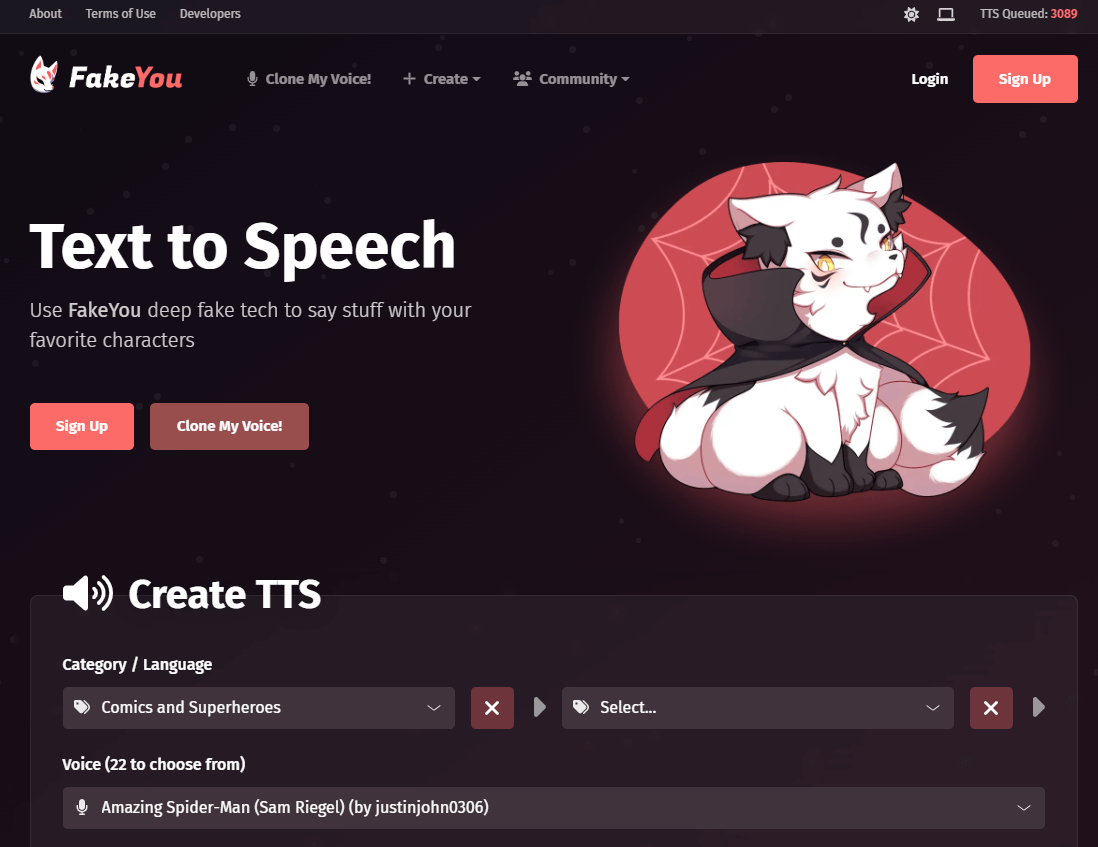 Key Features:
Most intuitive UI and over 2,400 voice selections, including Ghostface text-to-speech.

FakeYou has a lot of premade setups that you can tweak to your preference, giving you great control over what you output.

Listen to and change everything about your selected voiceover and download it on your device for later use.
Pros:

It's an online Ghostface text to-speech tool, you can use it on any device with a compatible browser.

FakeYou is entirely safe for use as Text to Speech alternative.

The website has thousands of users and fans who support the website through Patreon.
Cons:

FakeYou, at the moment, doesn't have audio recording or conversion and only supports text to speech.

The processing time may vary depending on the speed of your internet.
Price and OS:
FakeYou is a free online tool, but you can support it via other means.

For the moment, only website is available.
NaturalReader is a fantastic tool that you can use to convert texts into the speech of your favorite voice artist or celebrity.
To be a part of the latest TikTok Ghostface trend, you can easily use this Ghostface text to speech online tool.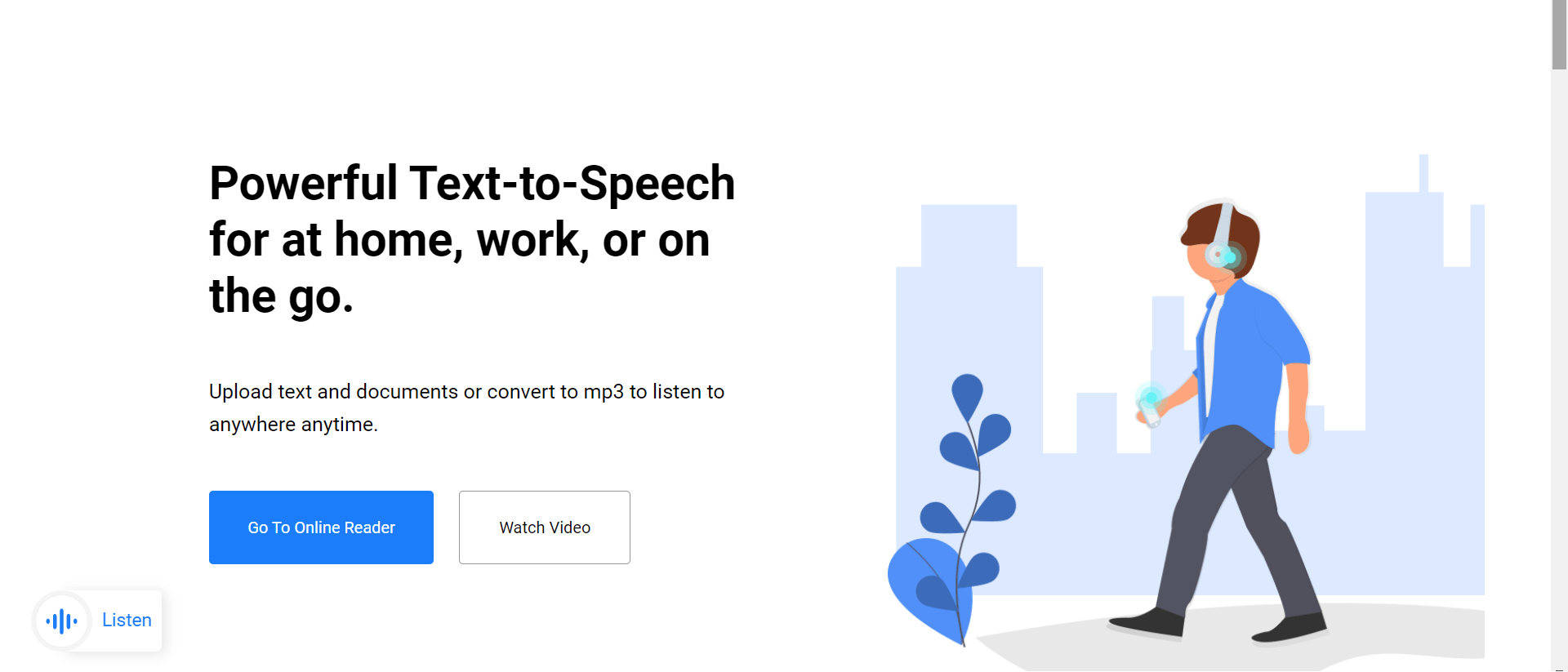 Key Features:
One of the best features of NaturalReader Ghostface voice text to speech is its OCR function, which can extract text from images and convert it into speech.

OCR also works on videos and movies. You can take snapshot from any movie or TV series and use OCR to extract text.

You can add background music and ambient sounds to add more quality to your TTS.

NaturalReader isn't just a tool but, in itself, a built-in browser.

Unlike others, it has Assistive features like dyslexic friendly font.
Pros:

Ability to create voice generations from the text anywhere, anytime.

All voices sound natural.
Cons:

Expensive Plans.
Price and OS:
With the Free version, you can use free voices and different reader apps to convert TTS.

Personal one-time payment of $99.50 gives two natural voices and conversion to MP3.

Professional and ultimate versions adds more voices and functionality and cost just $129.50 and $199.50.

Mac, Windows, and Browser-based availability.
Balabolka is based on SAPI using MS's native API speech protocol for its text to speech Ghostface voice generation.
You can use this TTS to join the Ghostface TikTok trend with fun videos of your own. The platform prides itself in great articulation, speech quality, enhanced voice clarity for all its voices, and more.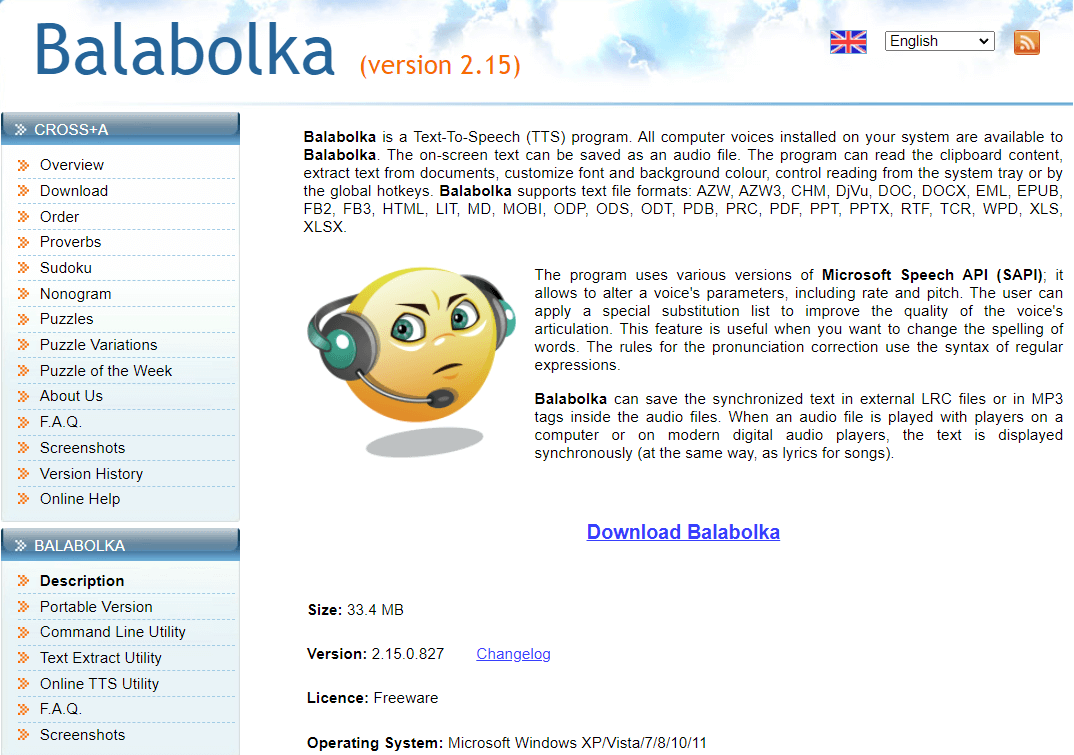 Key Features:
Multiple voiceover options.

Popular formats to save your generated voices in.

Lightweight software for Windows users.

Best integrated with Microsoft Speech Platform.

Numerous configuration options.

Allows you to tweak the software as per your liking.
Pros:

It easily supports multiple formats to save generated voices on your device.

Allows users to bookmark their favorite templates.

A long list of options is available.

Simple and user-friendly UI.
Cons:

Need more updates for some bugs and languages.
Though it does have a free version, it doesn't come with as many voices and features as the paid one.
Nonetheless, it is one of the most straightforward tools for your Ghostface text-to-speech uses.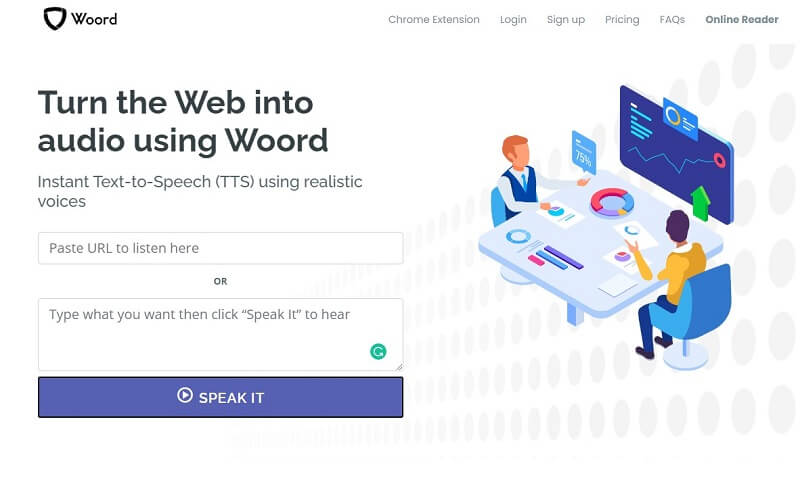 Key Features:
Woord is an instant TTS tool for online web-based users.

Allows you to generate realistic voices for Ghostface text to-speech uses.

The tool has over 50 voices that you can use.

Woord can choose one of 28 languages for voice generation from texts.

With their free plan, you are allowed to convert only two voices per month.
Pros:

Freedom to convert any text with emphasis on different words.

Used to read text from books, blogs, PDFs, and articles.
Cons:

Supports only MP3 at the moment.
Part 3: FAQs about Ghostface Text to Speech
1. How do You Get the Ghostface Text to Speech?
You can use the Ghostface text to speech via TikTok when recording video or use 3rd party tools we have mentioned in this article for best results.
2. Does Ghostface Voice Changer Exist?
Yes, the Scream movies' popularity inspired many devs to make a voiceover template for Ghostface text-to-speech in different apps.
3. How Can I Use the Ghostface Text to Speech on TikTok?
Start recording your 30-sec video and enter text when prompted. After typing the text, you can simply select the Ghostface text to-speech icon from the list and convert your text to speech.
Conclusion
Paramount Pictures has not just revived its Scream franchise but did it in style by allowing users to use the Ghostface voice text to speech online tool on the TikTok app to make fun videos.
If you are looking for more high-quality tts alternatives, look no further than the VoxBox Ghostface text-to-speech voice generator, as it has the best options and many languages you can use to add more spice to your content.
Try it Free