Ghostface text-to-speech for your explainer videos! Transform your content into spine-tingling narratives that resonate with horror movie enthusiasts and fans of all things eerie.
Riding the wave of Scream 6's massive success, the horror obsession is real. Dive into a world where studies prove that eerie voice-overs and videos immerse users like never before. we'll give ways of crafting haunting voiceovers using Ghostface text-to-speech.
Listen Ghostface Text to voice via Voice Generator

Learn more about the Ghostface Text to Speech video:
Part 1: The Secret Behind Ghostface's Voice
You must be wondering who is the voice of Ghostface in "Scream". He is Roger L. Jackson, aka a maestro of voice acting, who plays his role as Ghostface in the spine-tingling Scream 6. Since its inception in 1997, the cloaked figure wielding a menacing knife has sent shivers down spines. However, it's the eerie, bone-chilling voice that defines Ghostface, masterfully executed also by Jackson.
The Ghost Face has transcended horror, becoming a global symbol inspiring costumes, merchandise, and more, be it Halloween or April Fools' Day. Meanwhile, replicating its voice is a creator's aspiration. So we'll introduce how Ghostface text-to-speech can imbue your content with the horror icon, minus the need for Roger E. Jackson's talent.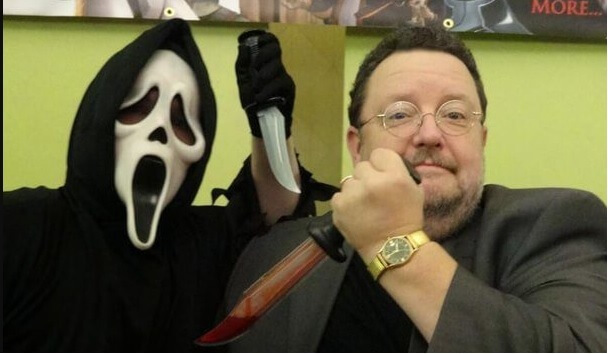 Part 2: How Ghostface Text-to-Speech Get Ghost Voice Over Easily
Elevate your creations with iMyFone VoxBox - the ultimate tool offering Ghostface text-to-speech and AI-generated Ghostface voice cloning. Perfect for creators, whether pro or leisure, it's your all-in-one dubbing solution.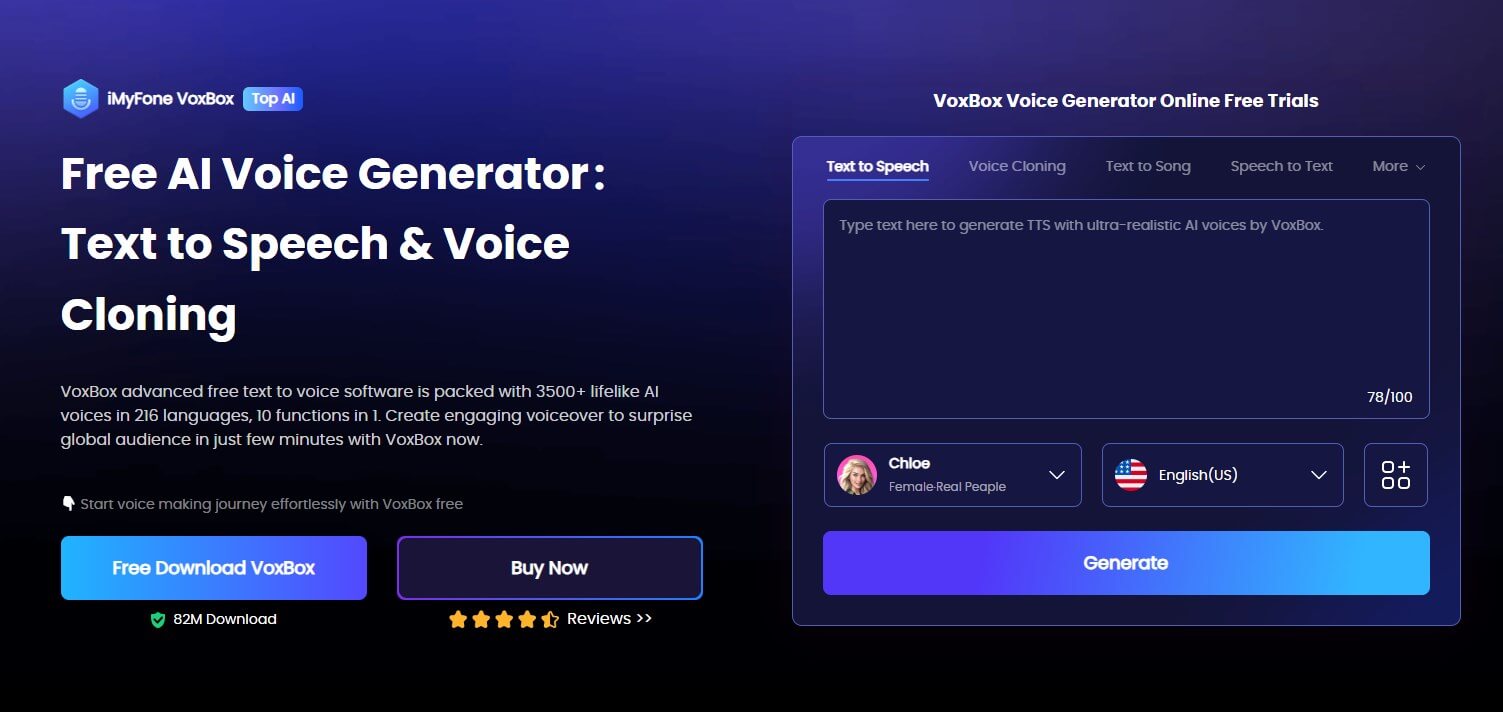 How Ghostface Text to Speech Works?:
Step 1: Download VoxBox and install it
Step 2: Direct Type "Ghostface" to serch this Ghostface text to speech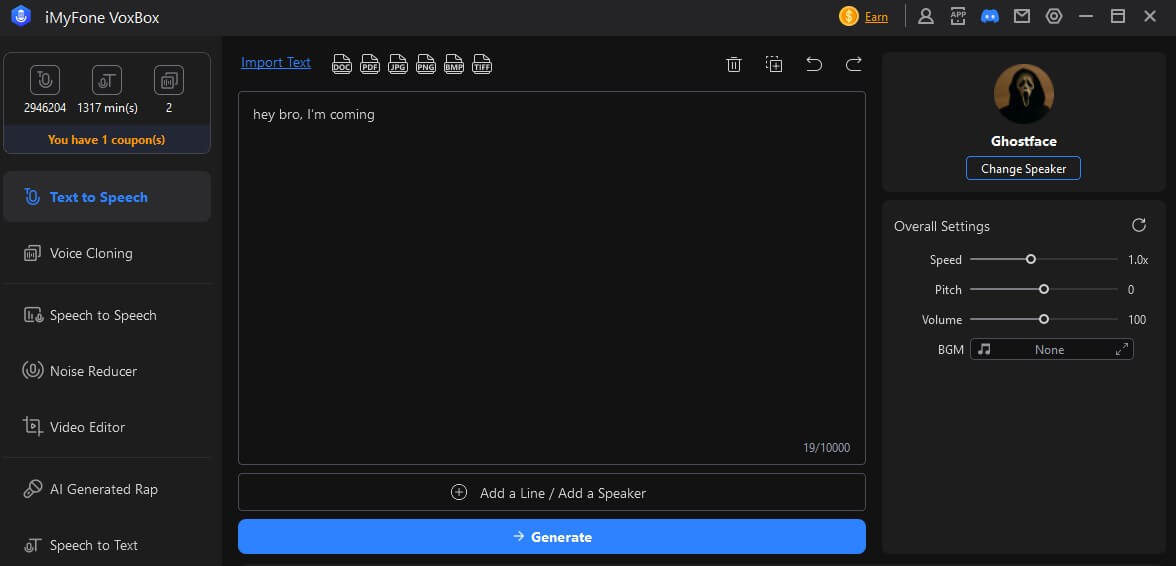 Step 3: Click the 'Convert' button to export the voiceover.
Key Features:
VoxBox features over 3,200 voiceovers in over 77 languages.

Not only supports ghostface text-to-speech, but also text transcription

You can customize the unique ghostface voice through AI voice cloning technology.

Multiple popular audio format support.
Pros:

Free version available

Friendly and professional product user interface.

Both entertainment and professional text-to-speech options are supported.
Cons:

API coming soon, currently unsupported.

Does not support text-to-song, supports text-to-rap
Price and OS:
Available on PC & Mobile.

Monthly $15.95.

Yearly $44.95.

Lifetime $89.95.
FakeYou.com is another text to speech Ghostface option, an online web-based tool that lets you convert your text to speech with the touch of a button.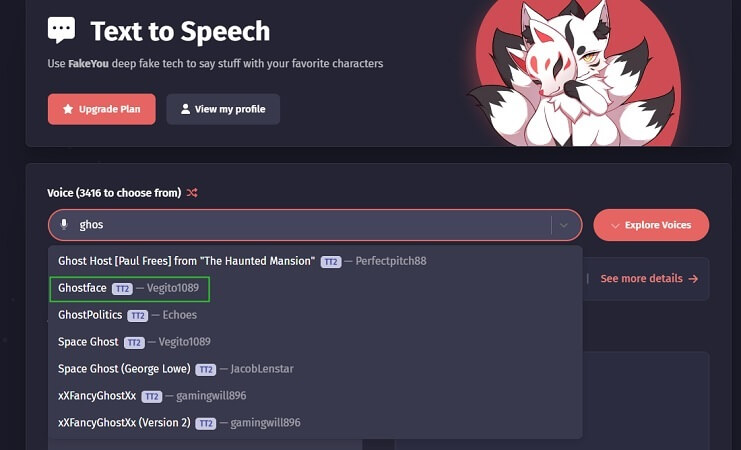 Key Features:
Most intuitive UI and over 2,400 voice selections, including Ghostface text-to-speech.

FakeYou has a lot of premade setups that you can tweak to your preference, giving you great control over what you output.

Listen to and change everything about your selected voiceover and download it on your device for later use.
Pros:

It's an online Ghostface text to-speech tool, you can use it on any device with a compatible browser.

FakeYou is entirely safe for use as Text to Speech alternative.

The website has thousands of users and fans who support the website through Patreon.
Cons:

FakeYou, at the moment, doesn't have audio recording or conversion and only supports text to speech.

The processing time may vary depending on the speed of your internet.
Price and OS:
FakeYou is a free online tool, but you can support it via other means.

For the moment, only website is available.
NaturalReader is a fantastic tool that you can use to convert texts into the speech of your favorite voice artist or celebrity.
To be a part of the latest TikTok Ghostface trend, you can easily use this Ghostface text to speech online tool.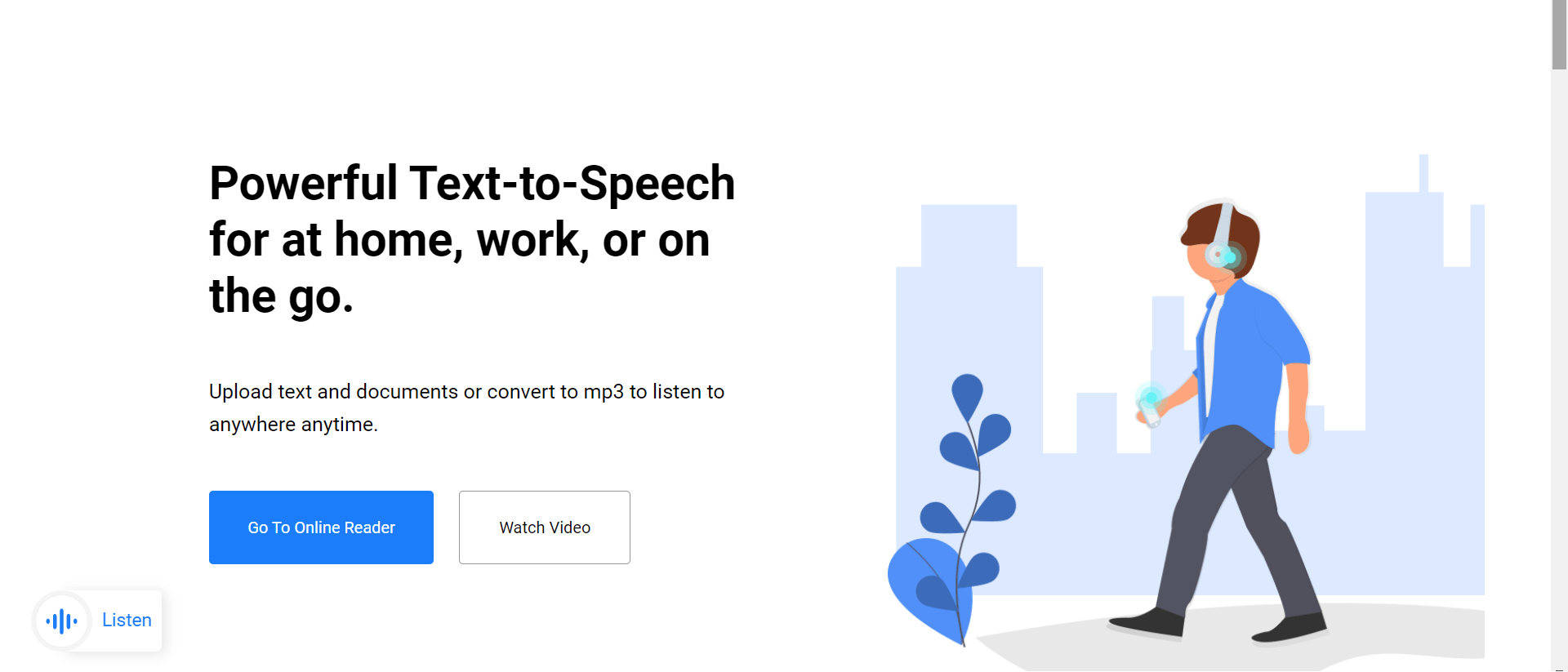 Key Features:
One of the best features of NaturalReader Ghostface voice text to speech is its OCR function, which can extract text from images and convert it into speech.

OCR also works on videos and movies. You can take snapshot from any movie or TV series and use OCR to extract text.

You can add background music and ambient sounds to add more quality to your TTS.

NaturalReader isn't just a tool but, in itself, a built-in browser.

Unlike others, it has Assistive features like dyslexic friendly font.
Pros:

Ability to create voice generations from the text anywhere, anytime.

All voices sound natural.
Cons:

Expensive Plans.
Price and OS:
With the Free version, you can use free voices and different reader apps to convert TTS.

Personal one-time payment of $99.50 gives two natural voices and conversion to MP3.

Professional and ultimate versions adds more voices and functionality and cost just $129.50 and $199.50.

Mac, Windows, and Browser-based availability.
Murf.ai is a premium online text-to-speech solution sans Ghostface voice. Crafted for professional applications, it delivers unparalleled natural studio-quality AI voices. User-friendly and boasts an extensive voice library with multilingual capabilities.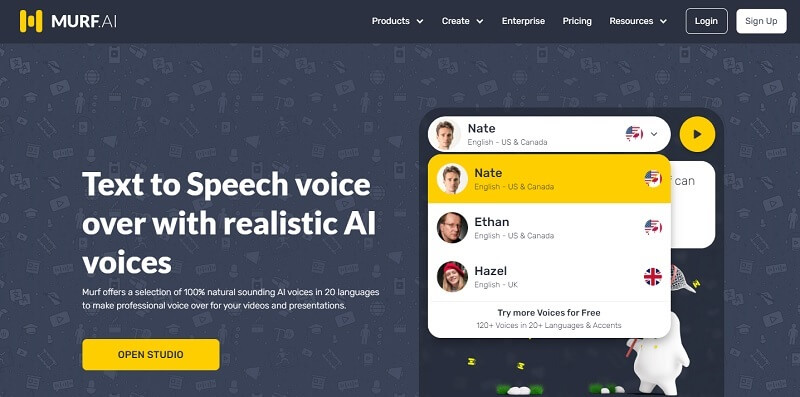 Key Features:
20+ languagese.

120+ natural-sounding voices

Also supported custom Ghostface text-to-speech via voice cloning.

Create flawless voice overs with customisation features.

Access text to speech API
Pros:

Friendly use interface.

Wide Range of Voices
Cons:

Not suitable for entertainment creators
Voicemod is a voice changer that supports Ghostface's real-time voice change. It is more suitable for streaming media users such as game live broadcasts, or third-party tools for increasing fan interaction on platforms such as Twitch. First thing first: Open the Voicemod app on your desktop and head over to Voicelab, where you'll see Ghostface voice in the left-hand side menu bar.

Key Features:
Fully customizable collection of +100 voices.

Powerful soundboard (+10 sound collections) for playing and sharing sounds in chat and communication tools.

VoiceLab: A voice creator that combines effects to generate custom voice changers.

Compatible with all games and communication apps on the market.
Pros:

Real-time voice changer for multiple platforms

Also supported Text to song, Text to Speech
Cons:

You won't get qualified voice filters and sound effects with the free version.
Part 3: FAQs about Ghostface Text to Speech
1. How do You Get the Ghostface Text to Speech?
You can use the Ghostface text to speech via TikTok when recording video or use 3rd party tools we have mentioned in this article for best results.
2. Does Ghostface Voice Changer Exist?
Yes, the Scream movies'popularity inspired many devs to make a voiceover template for Ghostface text-to-speech in different apps.
3. How Can I Use the Ghostface Text to Speech on TikTok?
Start recording your 30-sec video and enter text when prompted. After typing the text, you can simply select the Ghostface text to-speech icon from the list and convert your text to speech.
Conclusion
First up, the new Scream movie has everyone talking about their favorite murderous villain - The Ghost Face. Directed by Matt Bettinelli-Olpin and Tyler Gillette, the film is full of scares, suspense, and self-deprecating humor, and will be beloved by fans of the show.
As I said before, if you need horror voice-over, then I strongly recommend my choice - iMyFone VoxBox, download now and enjoy 2000 characters for free to experience this product