As a highly esteemed musician with a unique vocal style, Dessa's AI voice allows artists and enthusiasts to capture and recreate the essence of her artistry and harness her distinct sound for their own projects. In this article, we will introduce Dessa voice generator and song cover generator to help you get her voice.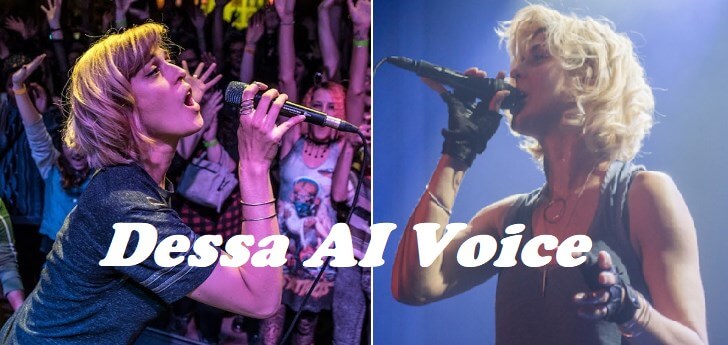 Part 1: Who is Singer Dessa?
Dessa, whose real name is Margret Wander, is an American singer, rapper, and songwriter. She gained recognition as a member of the hip-hop collective Doomtree and has since established herself as a solo artist. Known for her unique blend of rap and singing, Dessa's music often explores personal and introspective themes with poignant lyrics.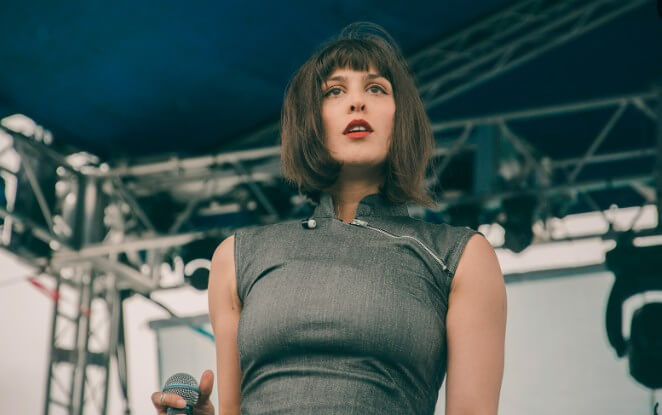 She has released several albums, including "A Badly Broken Code," "Parts of Speech," and "Chime," and has collaborated with various artists across different genres. Dessa's talent and distinctive style have earned her critical acclaim and a dedicated fan base.
Part 2: Gain Dessa AI Voice Through TTS & Voice Cloning?
VoxBox is a powerful AI voice generator and cloner that allows you to effortlessly create the unique vocal style of Dessa. With its cutting-edge technology, VoxBox enables you to emulate Dessa's captivating voice, giving you the ability to bring her distinct voice to your projects and creative endeavors.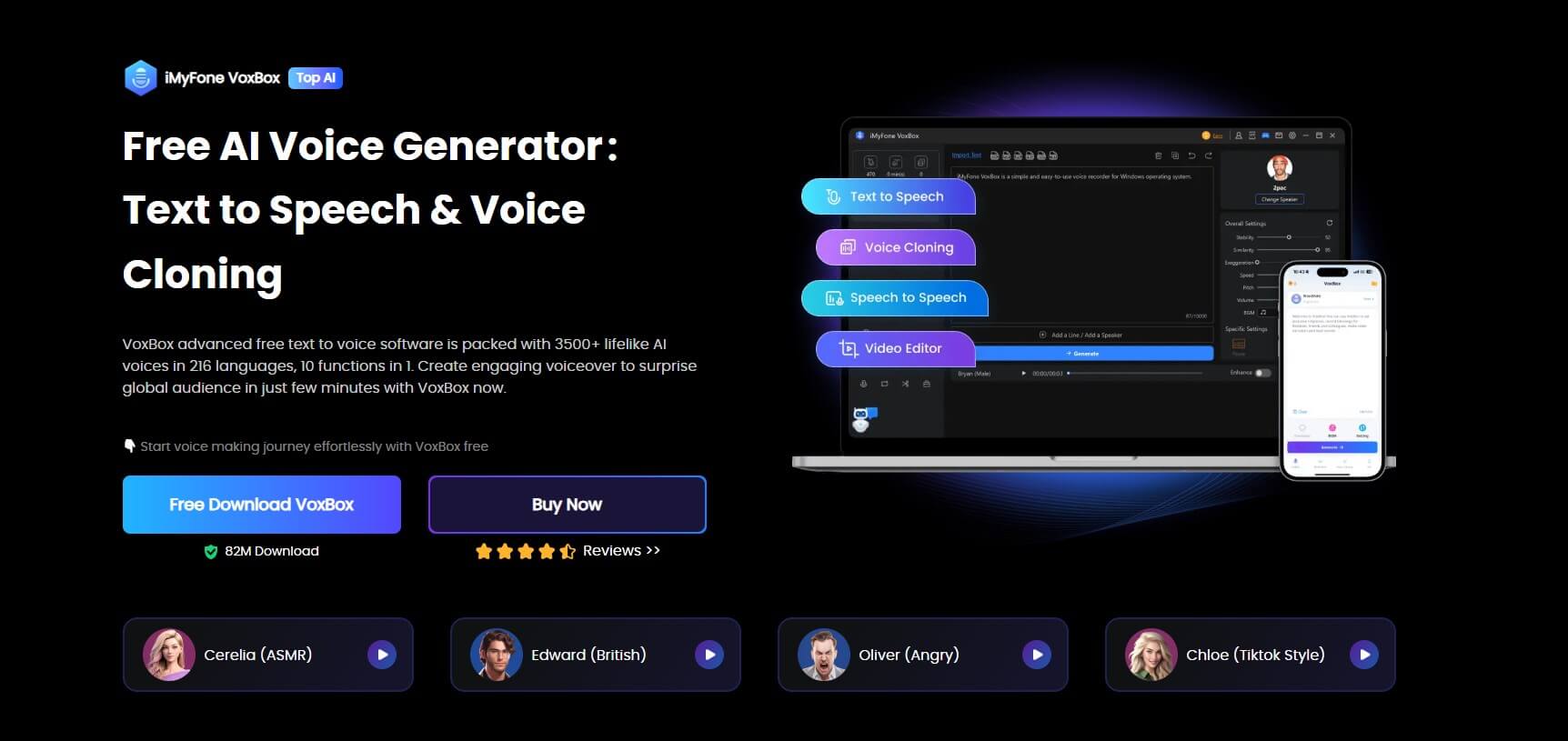 Stpes to Get Dessa AI Voice:
Step 1: Download and install the software VoxBox.
Step 2: Click on the "Text to Speech" and Choose the singers option on the left side and you can select female singer voice similar to Dessa.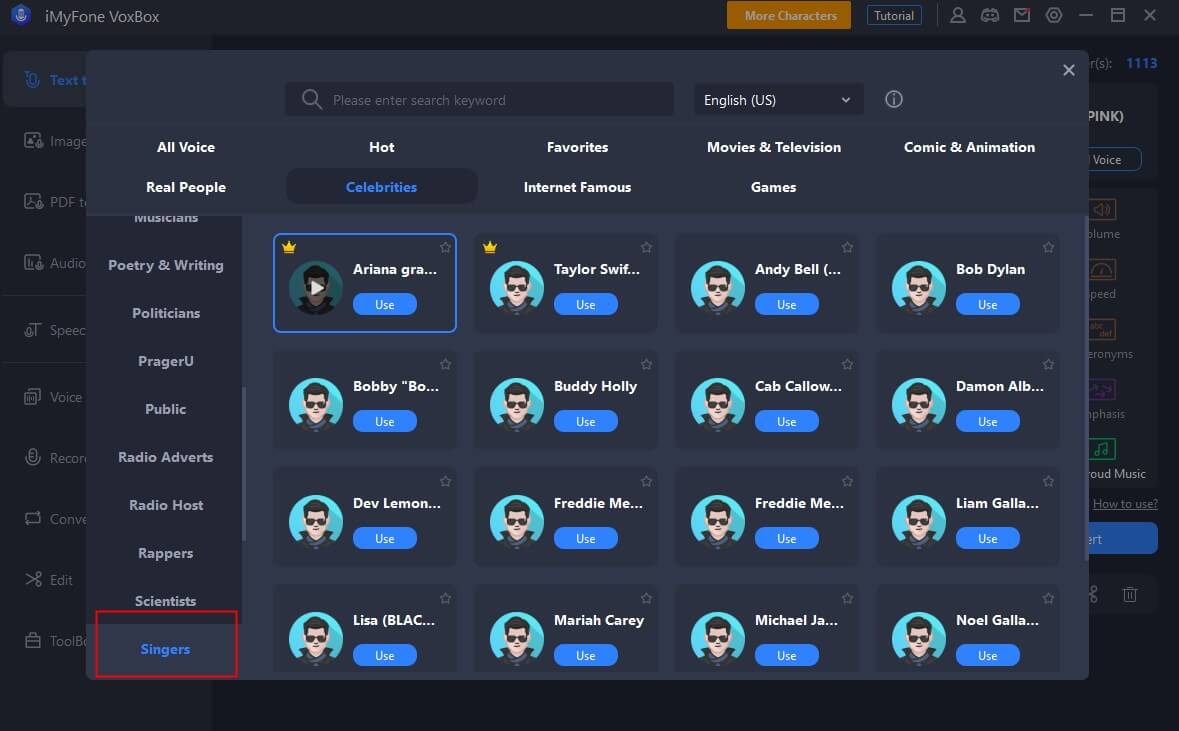 Step 3: Input the text you wanna convert to speech.
Step 4: Export it on your device if you are satisfied with the dubbing.
Key Features:
Access over 3200 unique voices, featuring popular rappers, singers, YouTubers and more.

Take full control of voice properties like pitch, tone, speed, etc.

With support for over 46 languages and 100 accents, VoxBox allows users to generate voices that cater to specific cultural nuances and linguistic variations.

Available background music of different genres to choose from.

Flexible formats like MP3, WAV supported to export your dubbings.

Achieve the perfect personalization for your voiceover by meticulously adjusting a wide range of options and settings.
How to Clone Dessa Voices: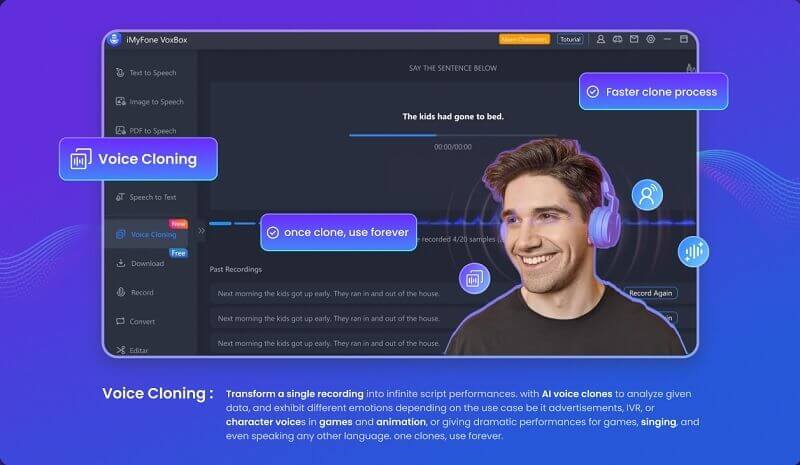 Step 1: Download and launch the VoxBox on your device.
Step 2: Select the "Voice Cloning" feature and set up the recording environment for accurate detection.
Step 3: Upload your desired audio files or perform real-time recording using the provided text.
Step 4: Complete the process and patiently wait for few time to receive the generated clone voices.
Bonus Tips: How to Make Dessa Songs Using AI Tech?
1. Music.AI
iMyFone Music.AI is the ultimate tool for taking your music production skills to the next level and creating captivating song covers. This innovative tool allows you to effortlessly reimagine popular songs and make a Dessa cover music.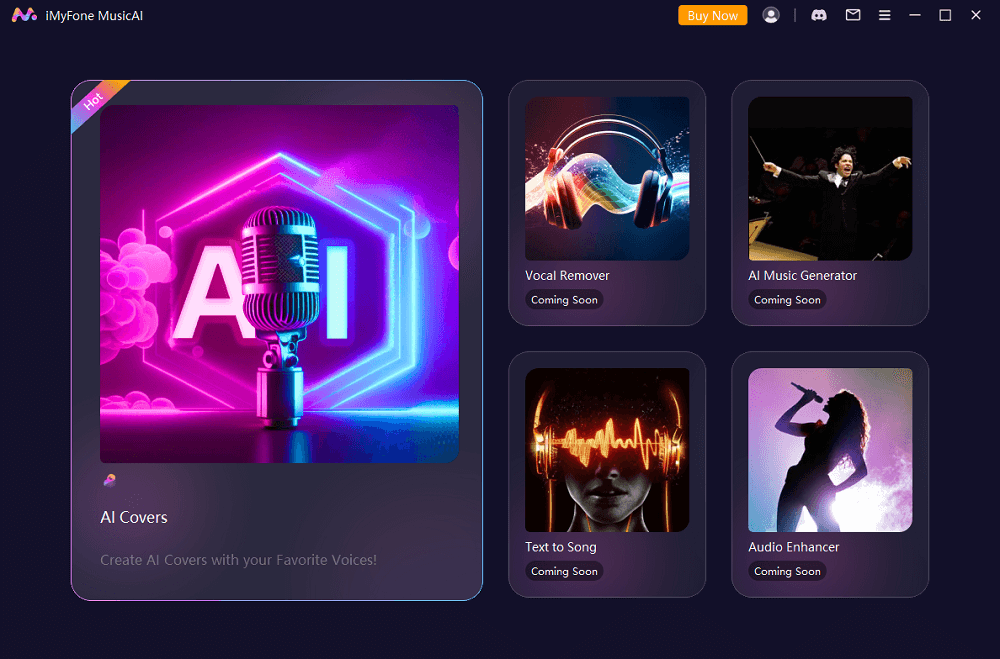 Key Features:
Explore an extensive collection of renowned singer AI models to have their vocals to sing.

Infuse your cover songs with the authentic essence and emotional depth of the original tracks.

The exciting capability of converting text to song will be available in the future.

A user-friendly interface with straightforward instructions.

It will separate your vacals from the background music.

The cover song connected with Dessa can output in various formats.
Pros:

One-time free trial and download.

Quick generating process.

it serves as a vocal remover.
Cons:

A newly introduced product in the market.
Part 3: Hot FAQs about Dessa AI Voice Generator 2023
1. What group is Dessa in?
Dessa is a member of the hip-hop collective called Doomtree. Doomtree is a Minneapolis-based group known for their unique blend of hip-hop, indie rock, and electronic music. Dessa, along with other talented artists, collaborates within Doomtree to create innovative and genre-defying music.
2. Why Dessa AI voice so popular?
Because Dessa is a highly acclaimed and talented artist known for her distinctive voice and lyrical prowess. The ability to recreate her voice using AI technology allows fans and creators to utilize her unique sound in various applications.
Conclusion

In conclusion, the need for Dessa voice arises from the desire to incorporate her captivating vocals into various artistic endeavors. With VoxBox, a powerful tool for generating and cloning voices, users can bring Dessa's unique sound to their lives. Its advanced features and customizable options make it the ideal choice for capturing the essence of Dessa's voice and infusing it into one's own artistic expressions.