The beep sound effect is one of the commonly used sounds today. There are many people who want to get beep sound effects in Discord. This article focuses on getting a beep sound in Discord safely. No doubt, all you need is to choose the right tool to download a beep sound. Let's delve right into the article to know how to make a beep sound for Discord with iMyFone MagicMicsound effects app.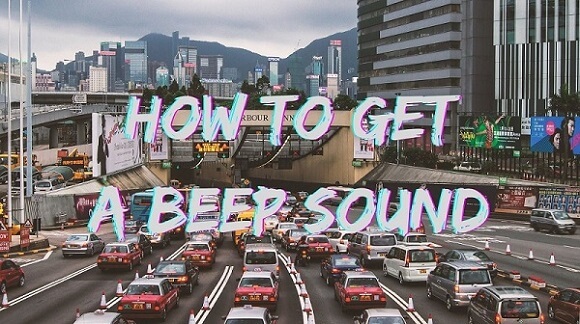 Part 1: Some Occasions for Beep Sound Effect
Undoubtedly, sound can help engage an audience and deliver information. Most importantly, you can increase the production value with the right sound effects. If you want to emphasize what's on the screen, beep sound effects are the right choice. It can be used for several occasions, such as:
1) Imitate the answering machine
Here comes the most common use of a beep sound. Indeed, a telephone beep sound effect is very popular. It is used for the answering machine. The beep sound can notify you about the messages, calls, etc.
2) Censor sound for the sensitive sounds
Are you looking for the best sound effect that can be used for sensitive words? A beep sound can be used as the censor sound. For that purpose, it is a perfect choice for sensitive words.
3) Use it as the siren alarm
A beep sound effect can be used as the siren alarm if it is loud enough. With the perfect voice changer for Discord, you can get the beep sound effects to meet your needs.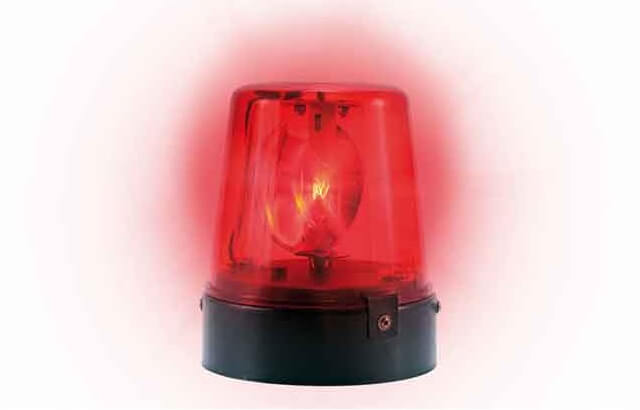 4) Use it between two scenes as the transition
Want to make a transition between two scenes? Look no further than the beep sound effects. It can go well as the transition between two scenes.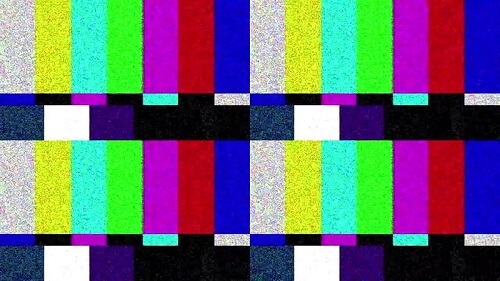 Part 2: Get Beep Sound Effect by the Best Sound Effect App-iMyFone MagicMic
Are you looking for the best voice changer for Discord? iMyFone MagicMic is a real-time voice changer to help you get a censor beep sound effect in Discord. Most importantly, it has a simple user interface, which makes it a perfect choice for everyone.
It comes up with many unique key features to become a top-notch voice changer. In addition, it can perfectly convert your voice while keeping the highest quality. Apart from that, it allows you to choose from 300+ sound effects. So, you can always count on iMyFone Magic for the beep sound effects.
Step 1: Download and Install iMyFone MagicMic
Of course, you must download and install iMyFone MagicMic on your device. This process will take only a few minutes.
Step 2: Set Your Headphone and Microphone
You need to set your microphone and headphone as your input and output devices.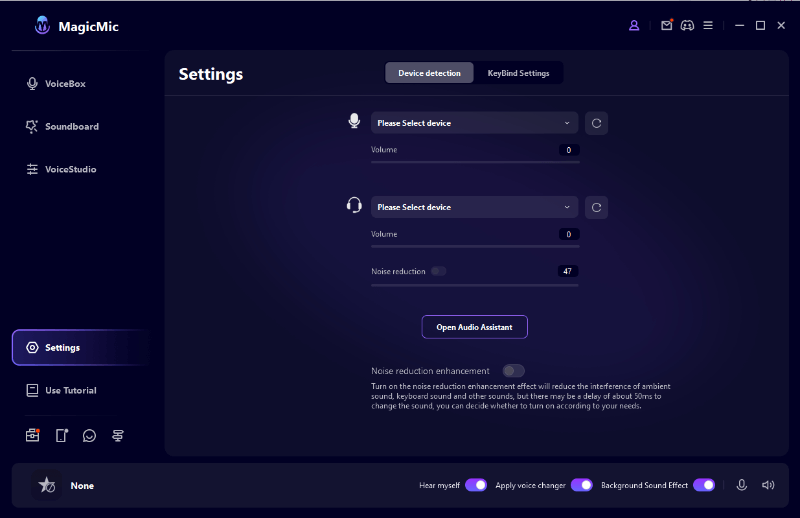 Step 3: Adjust Your Settings in Discord
To get a cut sound effect beep, make sure to adjust the settings in Discord. Go to the Settings parts, then select Voice and Video. Adjust the voice settings to suit your needs.
Step 4: Choose the Beep Sound Effect
In the last step, all you have is to select the beep sound effect. Go to the "Sound Effects" tab and choose the "Beep" option. As a result, you will be able to use the beep sound in Discord.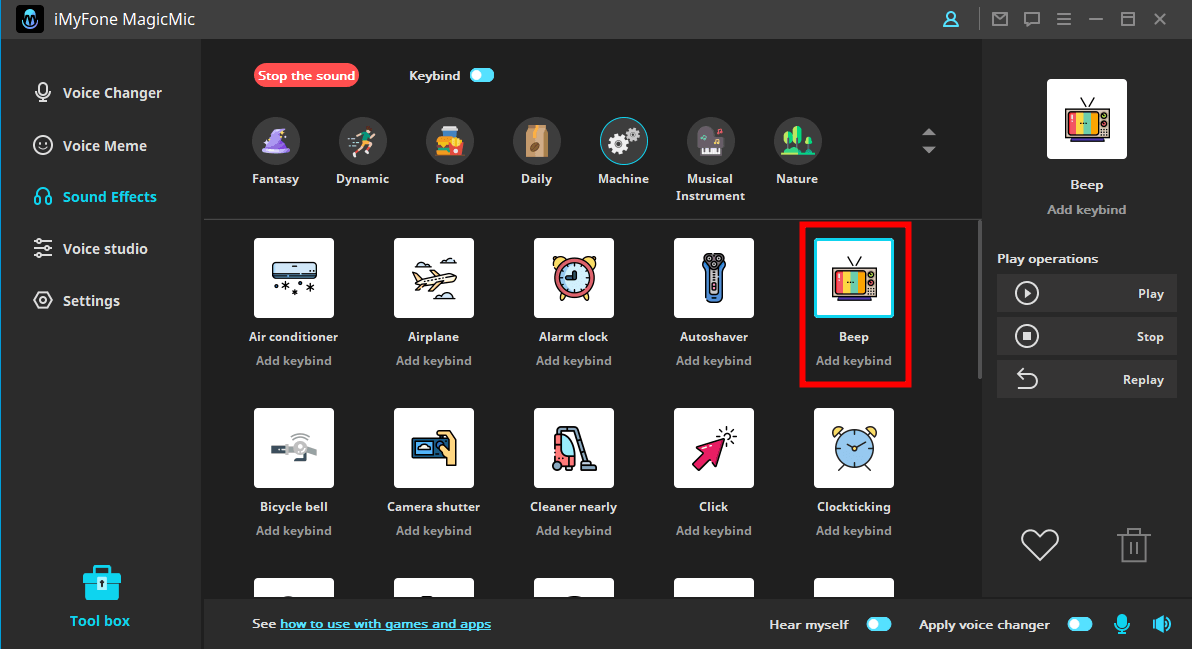 Also Read
Press that Big Red Button with Buzzer Sound Effect!
3 Best Voice Changer to Add Airplane Sound Effect
Tick, Tick… Boom! Here Comes the Best Voice Changer with Clock Ticking Sound Effect!
Part 3: Learn More About iMyFone MagicMic!
iMyFone MagicMic offers a lot of advantages to the users. As the best voice changer for windows, it offers more than 300 sound effects. Even if you want to get a blooper beep sound effect, this voice changer is an ideal choice. With the real-time voice changing feature, you can convert your voice while playing games or online streaming.
Apart from that, it has a free version and paid version. There's a large discount for the yearly pro paid version now, and you can unlock all the magic voice changers and sound effects for just $9.95 a quarter, and there's a large discount for.
Key Features of iMyFone MagicMic
Huge Sound Effects and voice filters
MagicMic has more than 300 sound effects and 100+ voice filters. This is one of the best features of the voice changer.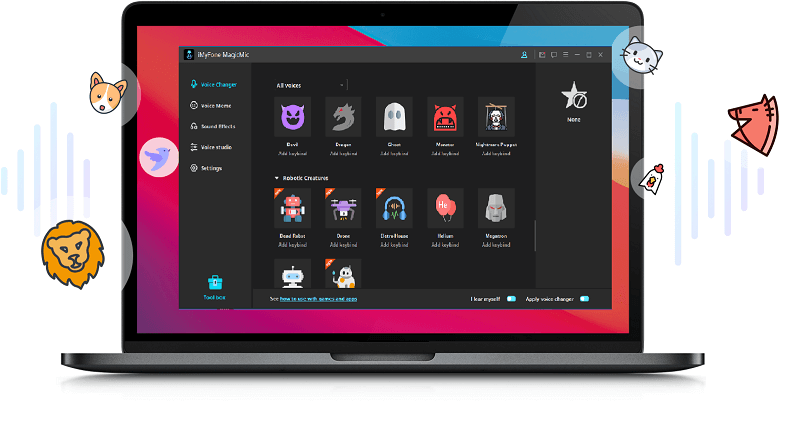 Support Windows and Mac OS system
iMyFone MagicMic is compatible for Windows system, even the latest Win11. And the Mac OS version is on its way now.
Storage-friendly
Most importantly, MagicMic doesn't take much space of your PC. It is a storage-friendly voice changer to cover all your needs. At the same time, it ensures a faster startup. What else are you looking for?
Learn more in this video!⬇⬇⬇
Conclusion
Wondering how to get a beep sound effect? With the perfect sound effects, you can give a new touch to streaming, gaming, and videos. No doubt, there are a lot of voice changers for Discord. You need to select the best one that suits your needs.
For this reason, iMyFone MagicMic is the recommended option. It offers some of the best key features for Discord such as 300+ sound effects, affordable price, and voice changing features. It can help change your voice in different special sound effects. All of these things make MagicMic the best tool with plenty of voice-changing effects.