People like to turn their voices into creepy ones. A weird sound generator, like Gollum Voice Generator, aids you in changing your voice as per the situation.
You may need a creepy, robotic, or scary voice like Ghost/Devil, and only a weird creepy voice generator can help you with this.
This article has some best scalp-tingled voices, the best weird sound generators including iMyFone MagicMic, and how to add creepy voice changers in live streaming.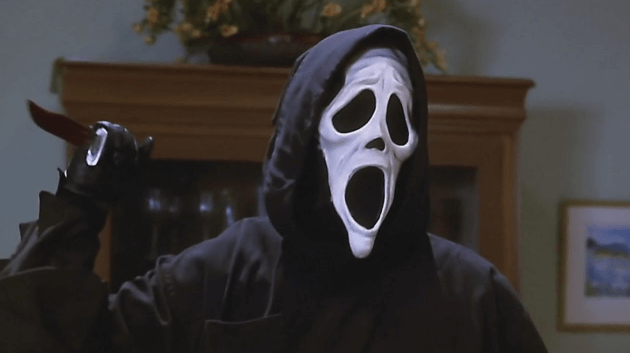 Part 1: Some Creepy Voices that May Get You
1) Darth Vader's Voice
Whenever you need a fictional, protagonist, or villain voice, you must go for Darth Vader's voice. These creepy breath-taking voices prove to be the scalp-tingle for everyone. It is the dark, evil voice that can be used in mysterious movies.
Not only are these powerful when the voice can be heard but also while breathing. The voice is unforgettable of Star War Movies.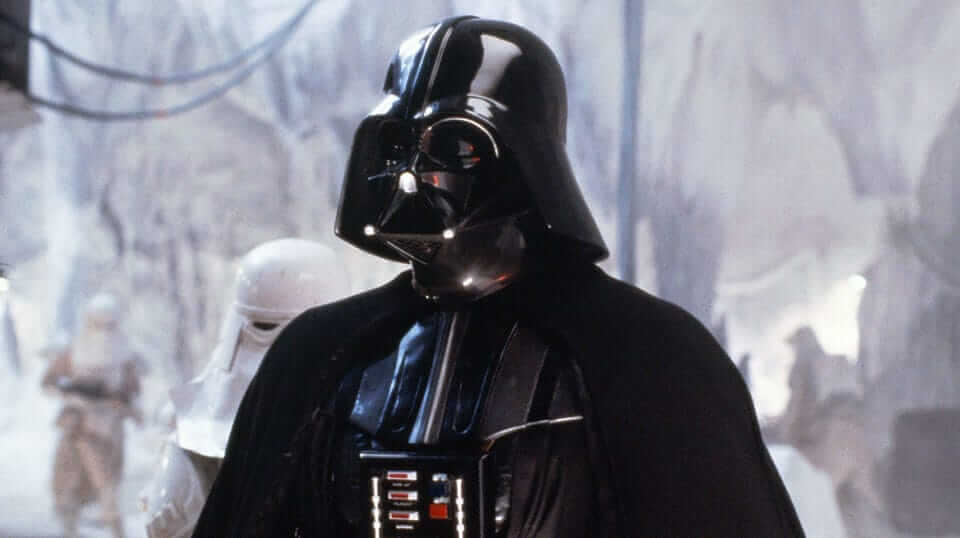 You may have also heard about the Darth Vader memes. The character of Darth Vader is considered one of the most fictional ones.
2) Dalek's Robotic Voice
If you are well-aware of Doctor Who, you must have known about the Dalek's robotic voices, Exterminate, Exterminate.
These villain voices are the distinctive ones with anger. Moreover, it is mainly used in filming scenes.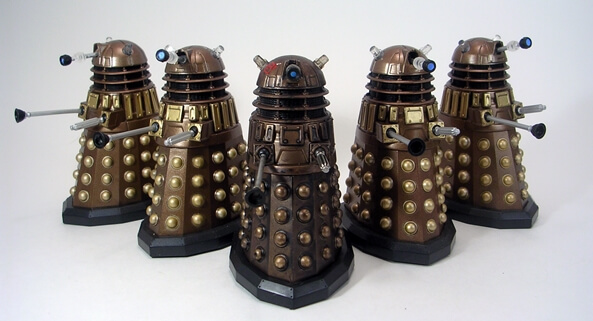 Dalek is a fictional race of mutants in the British program Doctor Who. These were pitiless, ruthless, and also violent, so as the robotic voices.
3) Gollum's Voice
Gollum's voice is somehow like a gurgling sound, like Gollum, Gollum. Whenever you require a horrible swallowing noise in games or streaming for fun with friends, you must go for this one. Also, the Gollum voice generator helps you to get this voice easily.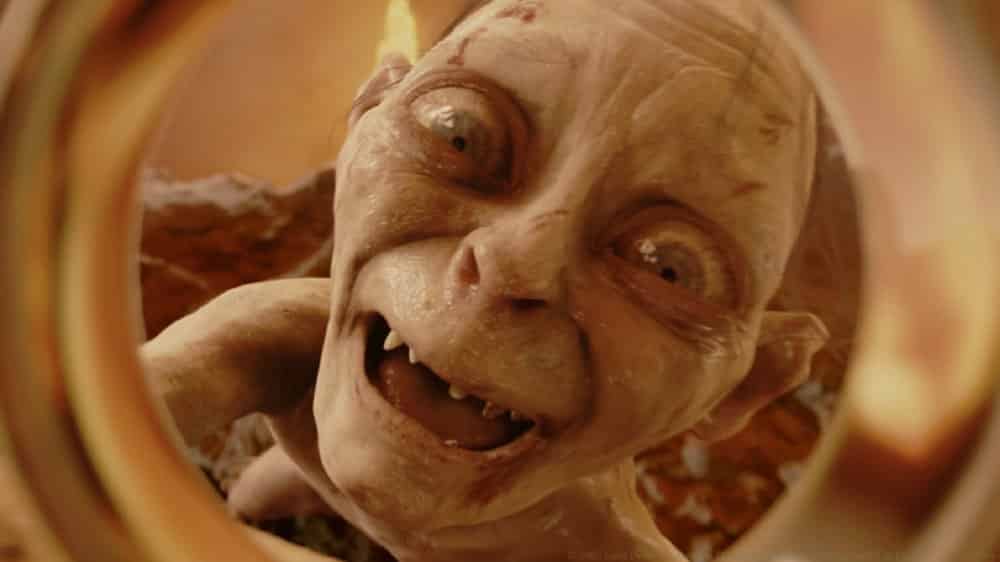 Gollum is a monstrous character mainly part of the fictional novel, The Hobbit. It's like a small slimy creature. However, it became famous after the sequel, The Lord of the Rings.
Creepy Voice Generator for Voice Chat & Text to Speech
Let's talk about the two weird sound generators where you can find the sounds like creepy or scary voices!
iMyFone MagicMic is an ideal voice changer for turning your voice into a creepy voice in real-time. This fantastic application offers the best user experience, thus saving the hectic effort of using a creepy voice generator.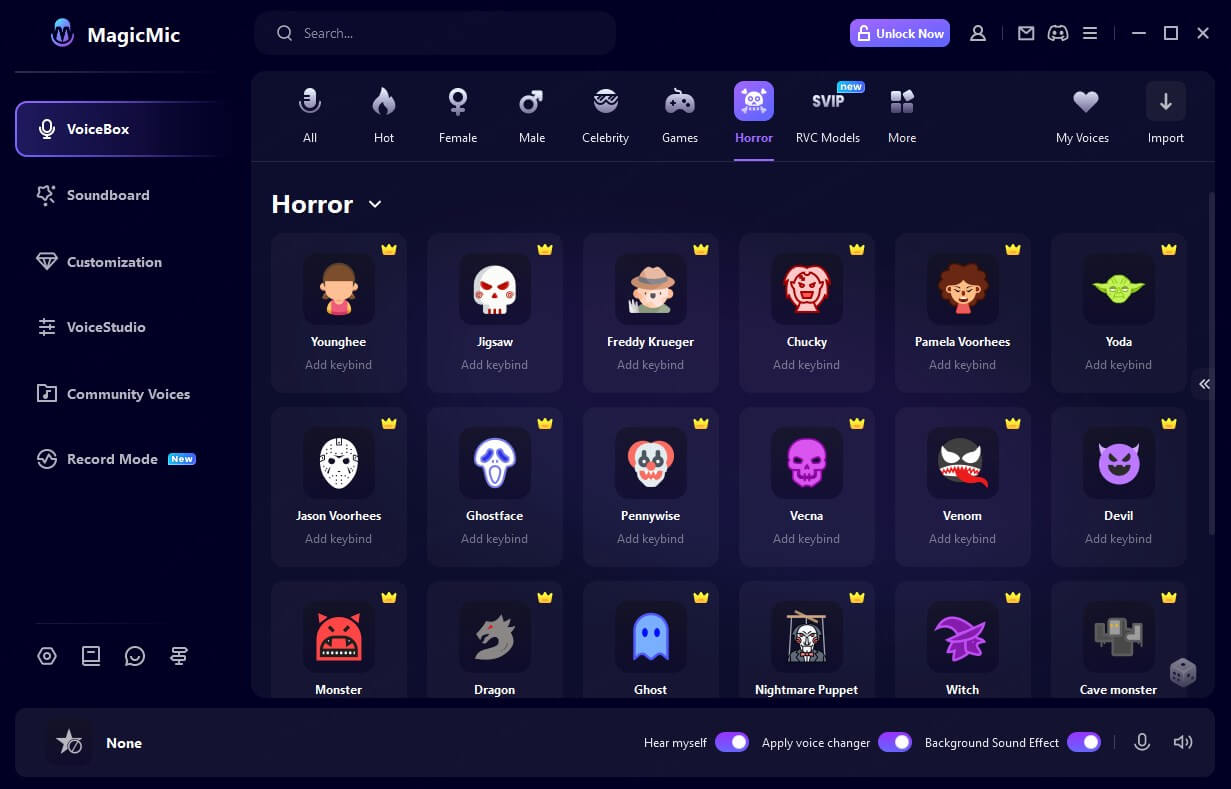 Moreover, the unique thing about this software is its user-friendly interface, so you can complete the desired action whether you are naive or an expert.
Features:
125+ Voice effects for one click voice changing in real-time.Related scary voice filters are: Pennywise, Jigsaw, Ghostface, Chucky and so on.
Huge library with 400+ Voice Effects and 150+ Voice Memes.

Sound emulator in games,live,chatting,online class and more.
Voice record and audio voice changing are supported.
Voice studio lets you create any voice you like.
A weird sound or creepy voice is a trending element for scary and robotic movies. Moreover, people also use creepy voice text to speech in creepy, robotic, and scary movies.
2) FakeYou Scary Text to Speech
FakeYou is another excellent voice changer software that provides you with almost 1468 voices to choose from. It is mainly a Text to Speech voice changer with which you can easily use the scary voice text-to-speech.
Tips
Speech-to-text voice generator will inevitably have a common problem with unatral tone and sound. We recommend using MagicMic's real-time or recording voice change to make your voice change more vivid and natural.
The software offers you a variety of category filters to make all your favorite voice-finding processes easier.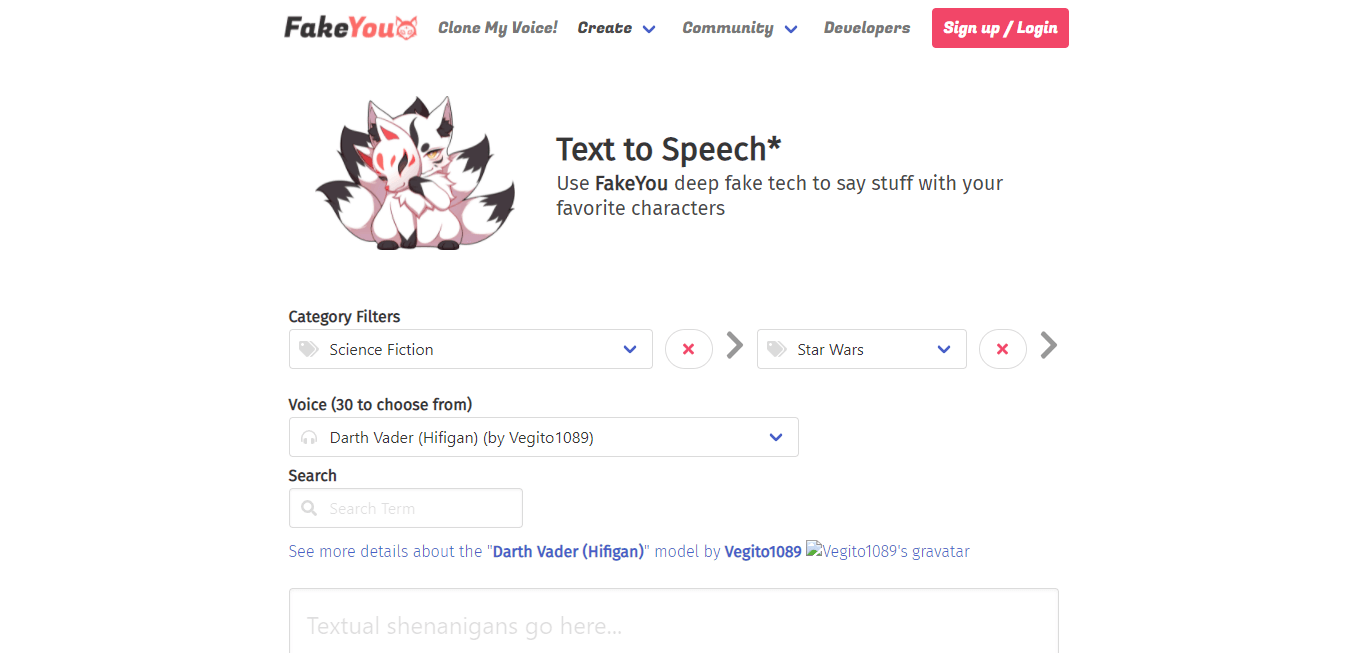 Moreover, you can even use the Video lip-syncing template or the option of Clone My Voice. It's like a wonderland where you can turn all the voice-changing dreams into reality.
Part 3: Bonus Tips: How to Add Creepy Voice Changers in Live Streaming?
Let's move forward to the step-by-step guide for how to use creepy voice changer in live streaming:
Watch this video to learn more about this creepy voice generator:
Step 1:
First of all, you need to download, install, and launch the latest version of iMyFone MagicMic on your device. You must use the official website for processing.
Step 2:
Secondly, you need to open "Settings." Select real microphone as your input and real speaker from the headphone drop-down menu.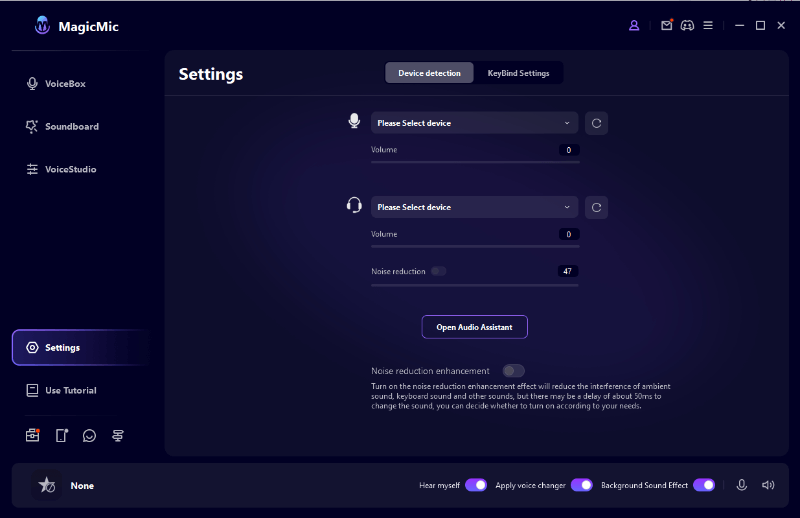 Step 3:
If you want to add a creepy voice changer in live streaming, you must choose the creepy sound effects from the "Voice Changers" option. Check the voice if it's working or not.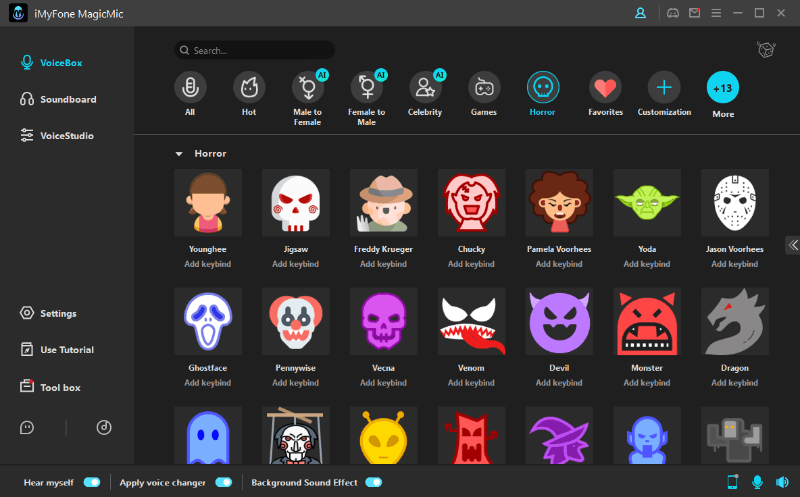 Step 4:
Lastly, you have to open the program where there is a requirement to use the creepy voice generator. Also, you must select a WDM microphone as the input device of the specific program.
Conclusion
A weird sound generator can add various sounds to your weird or mysterious movies. You can also change your voice in live streaming games or have fun with your friends and family members.
There are different creepy voice generators available in the market where each one offers you various features, and you can pick any of them as per your demands.
However, the best amongst them is iMyFone MagicMic. The reason is its peculiarity and a wide variety of features. It lets you adjust the voices in real-time, even in games.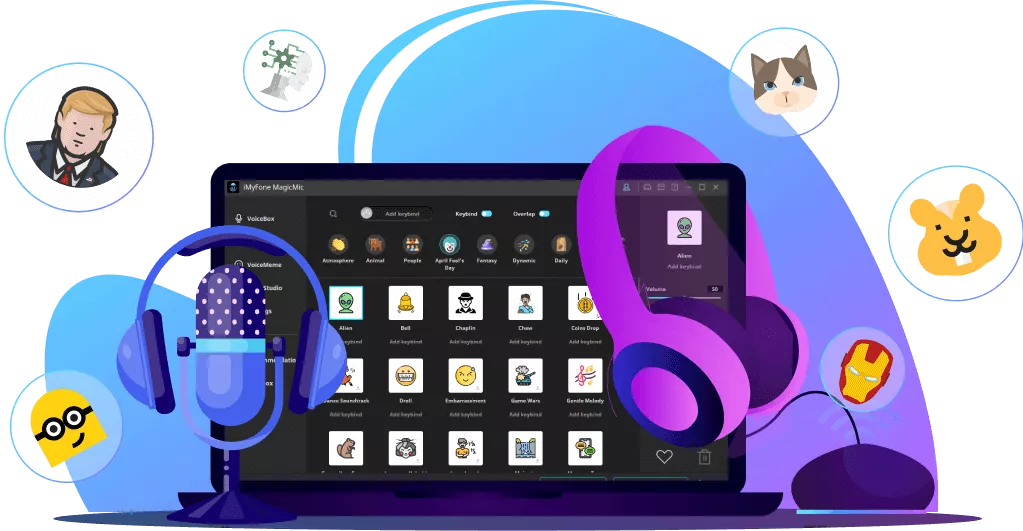 125+ Voice effects for one-click voice changing in real-time.
Huge library with 400+ Voice Effects and 150+ Voice Memes.
Sound emulator in games, live, chatting, online classes, and more.
Voice recording and audio voice changing is supported.
Voice studio lets you create any voice you like.