Do you always add the bonk sound effect to audio or video clips? Then this article is for you.
This article will explain where these cartoon bonk sound effects come from. From where can you easily download cartoon sound effects bonk? And is there good software for bonk sound effect download?
Part 1: Where is Bonk Sound Effects From?
Initially, it was a Disney sound effect that premiered in 1940 with the short film Fire Chief starring Donald Duck. It gets utilized in Walt Disney's short films and movies before being acquired by Hanna-Barbera in 1963. It would eventually get picked up by other companies such as Warner Bros.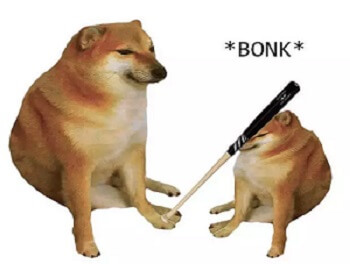 On July 13th, 2019, snootboopes' Instagram page released a movie based on two photographs of a Shiba Inu dog. The second image depicts the dog delightfully misshapen with a hand wielding a hammer added in, followed by bonk sound effect and clip art.Since then, it gets redistributed online as part of royalty-free cartoon sound effects bonk packs.
Part 2: Download Bonk Sound Effects From Website
Freesoundslibrary provides free sounds and bonk sound effect download for a variety of applications such as games, apps, presentations, YouTube videos, advertisements, and other projects. Their team owns all of the cartoon bonk sound effects on this website and may be used freely in your projects.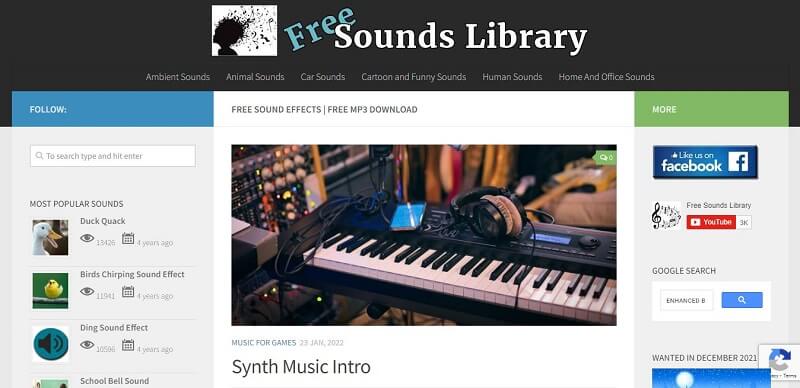 Features:
There is only one kind of cartoon bonk sound effect available on their website, which is quite popular.

There is no need to contact them and request further permission.

Their base will grow as the site gets updated regularly.

All of the sounds are high quality and were made and crafted by true specialists.
Free or Unfree:
Free
Soundsnap is a communal and free online sound resource for sound designers and producers. It is primarily intended for sound designers and recordists, music producers and filmmakers, web designers, and video game developers. It may also be handy for amateurs making home films, people seeking ring tones, and anybody who needs sounds. You can also find the bonk sound effects in there.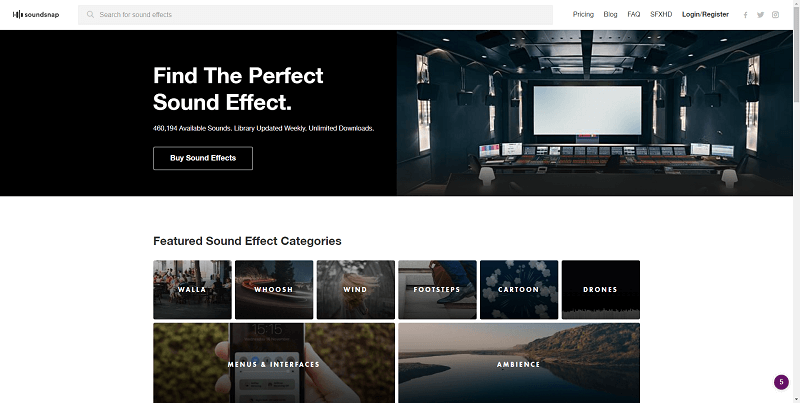 Features:
There are 40 different kinds of bonk sound effect mp3 available on soundsnap.

Using the icons to the right of sound players, you may share links to individual sounds on Facebook and Twitter.

You must first create an account.
Free or Unfree:
Free
Videovo provides free stock films, motion graphics, and cartoon sound effects kits that may be used in any project. These video clips are free to use in both personal and commercial projects. Video clips licensed under Creative Commons 3.0 must be acknowledged by the original creator. You can use it to get the bonk sound effects.

Features:
There are 62 kinds of bonk sound effect mp3 available on the website.

Extensive stock media content resource with over 7500 free stock films and motion graphics clips.

The Videvo library accepts free HD and 4K stock films and motion graphics.
Free or Unfree:
Free
Part 3: Download Bonk Sound Effects From Apps (For Mobile)
This is a basic metal bonk sound effect in a mobile application. Do you wish to hear any bonk sound for whatever reason? So, they have got this bonk sound app ready for you to utilize.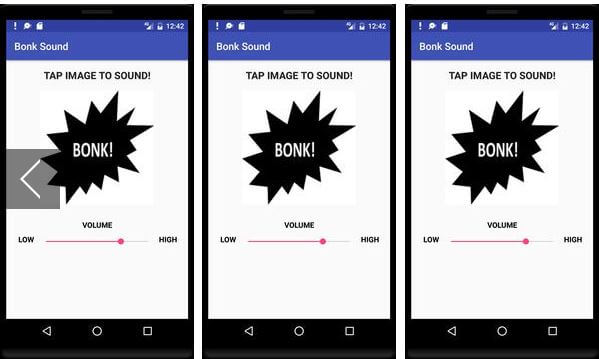 Features:
Generator of bonk sounds.

Simple volume control.

A simple way for making sounds.
Have a good time with realistic cartoon bonk sound effects! Sound Effects is a free program that provides hundreds of unique sound effects. This Android app is ideal for spending quality time with your buddies.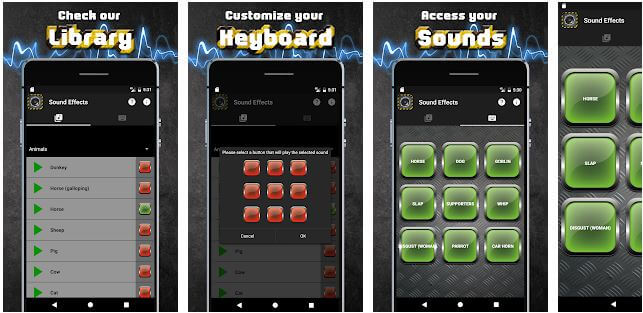 Features:
There are over 200 high-quality sounds to choose from.

Browse through relevant categories to quickly locate what you're searching for.

Use gestures to browse between categories and choose from the numerous available sounds.

The program is available in a variety of languages (including English, Spanish, and French), allowing it to get used by people all around the globe.
If you have an iPhone or iPad, you should check out the Fun Sound Effects & Noises App. It is one of the most incredible sound effects applications for iOS that is accessible. The app's most attractive feature is its collection of over 60 amusing and bizarre sound effects. Furthermore, the software is entirely free to download.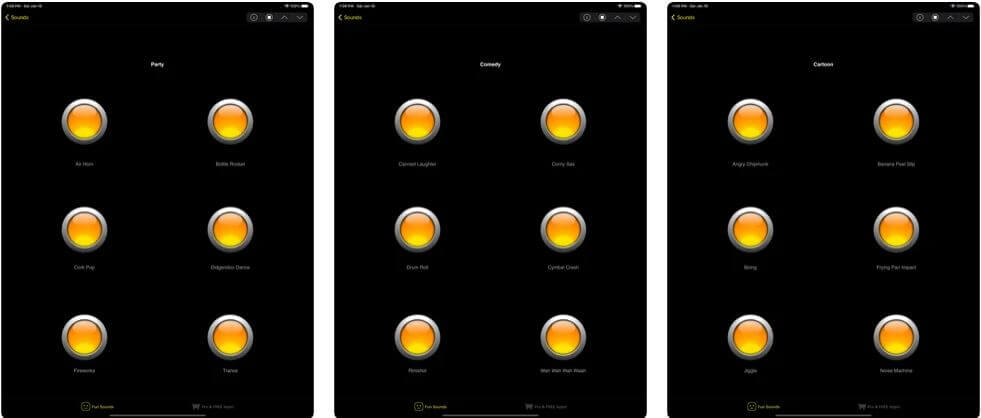 Features:
It includes around 60 amusing and bizarre sound effects.

The user interface is straightforward.

Downloading is completely free.
Part 4: Any Good Sound Effect Software?
MagicMic Voice Changer with Effects[Mac/Windows]

iMyFone MagicMic is a voice changer that works in real-time. It is friendly to beginners,which contains cartoon bonk sound effects. MagicMic is a voice changer application for Windows and Mac computers. You must first complete a few steps before proceeding.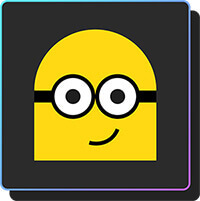 Features:
Choosing the preferred voice is simple; all you need to do is click once.

You may use MagicMic for a variety of purposes, such as pranking your friends, using humorous voices, or using baby crying sound effects.

It is simple to use for novices, with straightforward interface.

You may utilize real-time downloading sound effects from websites while using the program.
Importing Bonk Sound Effect:
Step 1: To begin, go to the iMyFone MagicMic website and download the most recent version to access all features and capabilities.
Step 2: Now, under the voice changer option, pick the voice meme option from the drop-down menu.On the screen, there will be an option to import local Meme Sound Effect files.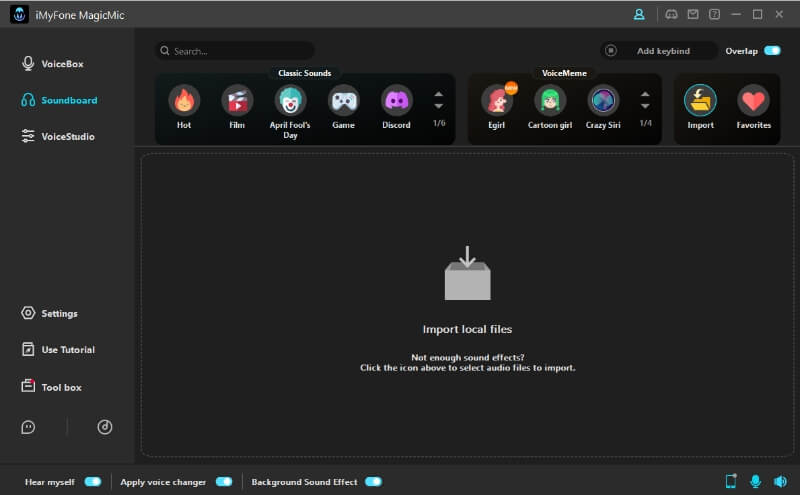 Step 3: Go to your favorite website and download the baby crying sound effect. We've mentioned several good websites for sound effects download.
Step 4: Now go to the MagicMic and choose Import Local Files by clicking the "click here" button to view your files.
Step 5: Select the downloaded baby crying sound effects that users will have easy access to.
Step 6: On the iMyFone MagicMic, change the input device to the microphone and the output device to headphones and choose the voice effect you want to use.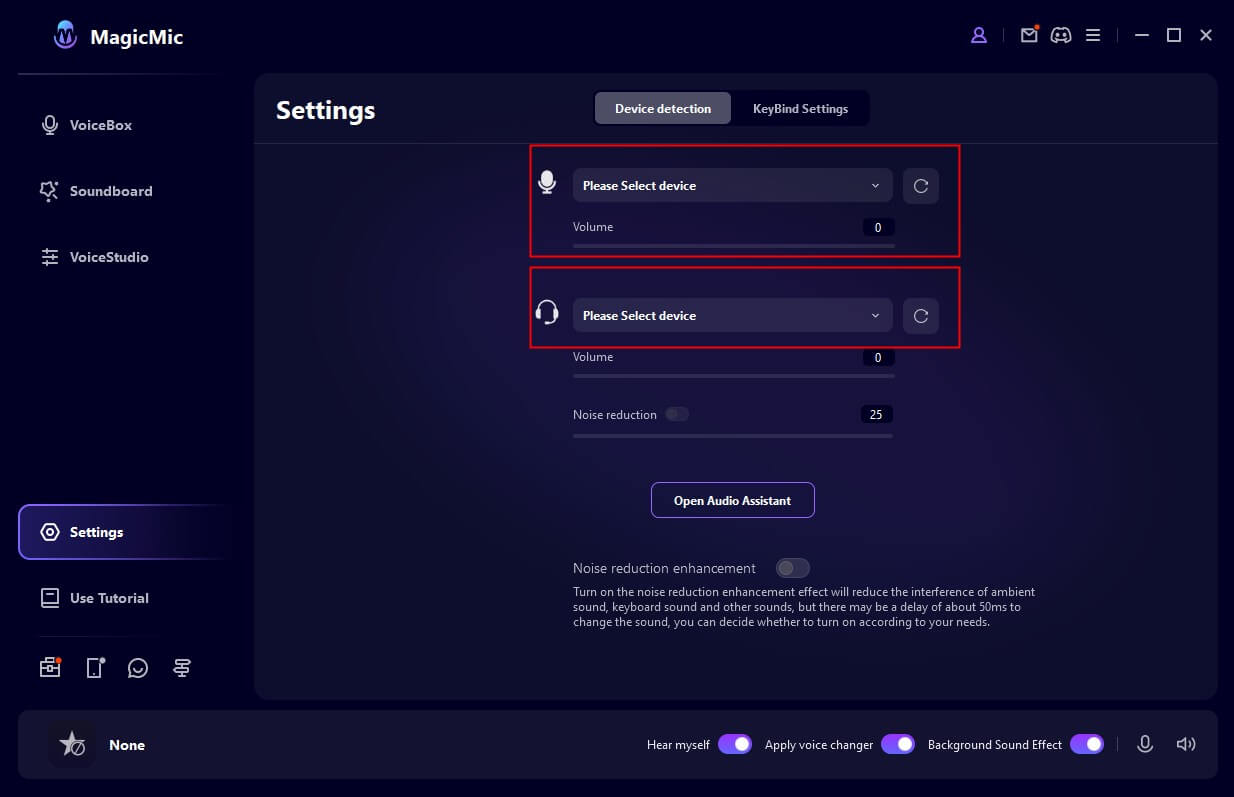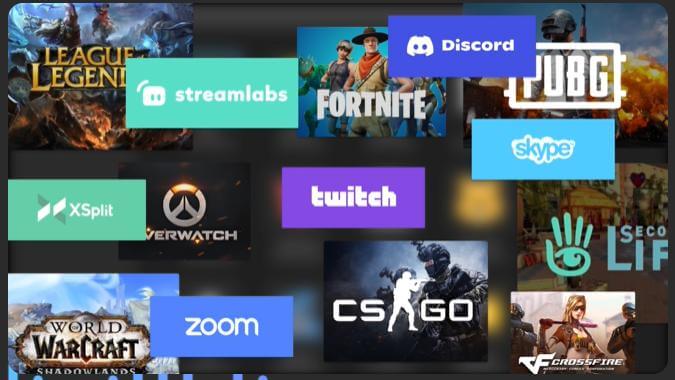 Part 5: Is it Bonk Sound Effect Copyright?
1. Can these sounds be used for commercial purposes?
The royalty-free sounds may get used commercially. The free sounds may only get used if licensed under the Creative Commons Attribution or Public Domain.
2. Is MagicMic compatible with macOS?
Yes,both Mac and Windows computers are supported.
3.Why are these sounds available for free?
Teachers, students, instructors, and struggling artists benefit from our endeavor. They couldn't afford to purchase them, so we had to give them free.
Conclusion
People seeking bonk sound effect may look at our guide, as we've identified several unique websites that can help you. The solutions we've disclosed are worth your time and have outstanding characteristics to delight you. Importantly, you may access most of the websites mentioned above's categories for free.
The iMyFone MagicMic, on the other hand, is the most outstanding alternative. Aside from voice-changing functions, MagicMic enables you to add and build fantastic soundboards.