We all know text-to-speech could save money and time for the content creator, but how to choose a suitable voice for your particular content? example for the content of politics or government.
In this article, we'd introduce the best Bill Clinton Text-to-Speech (TTS) Generator to make voiceovers for political content, or educational or training materials related to politics or history.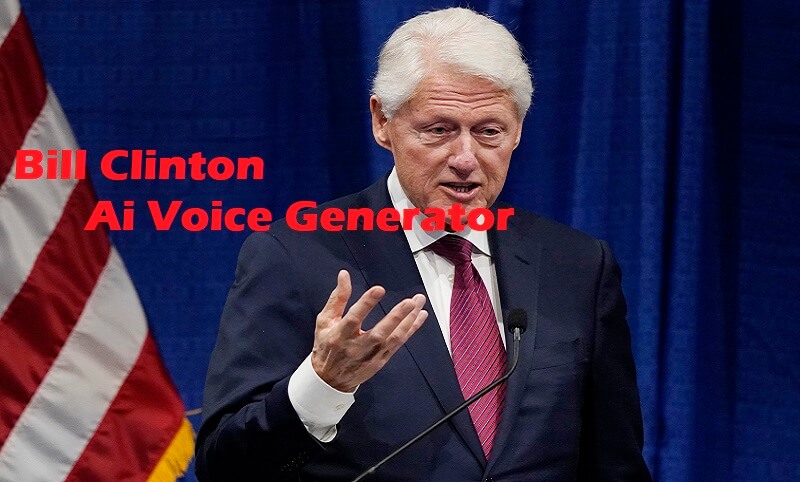 Try it Free
Part 1: How about Bill Clinton's Voice
Bill Clinton, the 42nd President of the United States, His Arkansas roots are reflected in his accent, which features some Southern twang and drawl. and he tends to use varied intonation and pacing to keep his audience's attention and emphasize key points.

Clinton is also known for his ability to convey a wide range of emotions through his voice, including warmth, empathy, humor, and passion. He can adjust his tone and inflection to match the mood of his message and connect with his listeners.
Part 2: How to Use Text-to-Speech to Generate Bill Clinton's Voice
VoxBox is famous for its wide of more than 3200 voices & 46+ languages, including >Morgan Freeman, Garfield, Mickey Mouse, etc.
VoxBox is an Ai voice generator that produces natural-sounding voices for videos, podcasts, and online courses, etc. and you can choose Bill Clinton's voice to make voiceovers for your purpose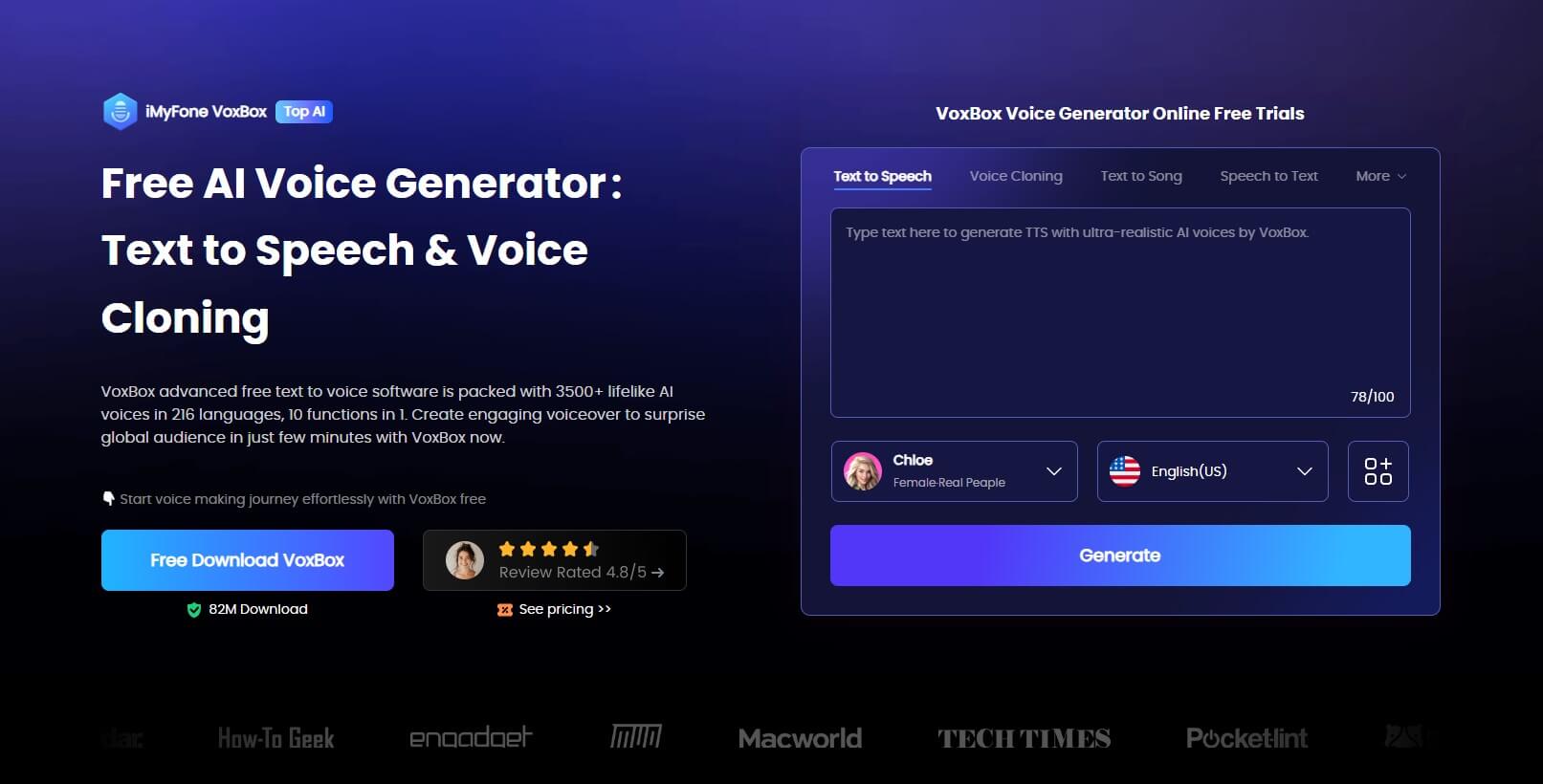 How To Use:
Step 1: Go to the website and Download ,install the iMyFone VoxBox

Try it Free

Step 2: Open the software and select the Text-to-Speech option from the left sidebar of the main interface. then choose voice with "Bill Clinton"

Step 3:Type your content or paste, (you also could adjust parameters) then convert.
Listen to the Bill Clinton's Voice generated by VoxBox

Features:
Supported 3200+ voices like Rappers, YouTubers, Cartoon characters, Politians, etc.

46+ languages like Spanish, Japanese, French.

100+ accents like British, Aussie accent, etc.

You can clip, delete, cut, and trim any audio clip.

More functions like Generation, Transcription, conversion, edit,etc.

Supported Pause, Pitch Emphasisc Volume, Speed, etc.

Supported Add BGM, Sound Effects, etc.

Privacy and security are guaranteed.
Pros:

Safe and simply to use..

Processes TTS very fast.
Cons:

Compatible only with Windows.
Try it Free
Part 3: Other AI Voice Generators Make Voiceover Sound Like Bill Clinton
There are also 2 Text-to-Speech generators worthy recommend to make voiceocer for your content, let's going on.
1) IBM Watson Text-to-Speech
IBM Watson Text-to-Speech is a powerful tool that can convert written text into natural-sounding speech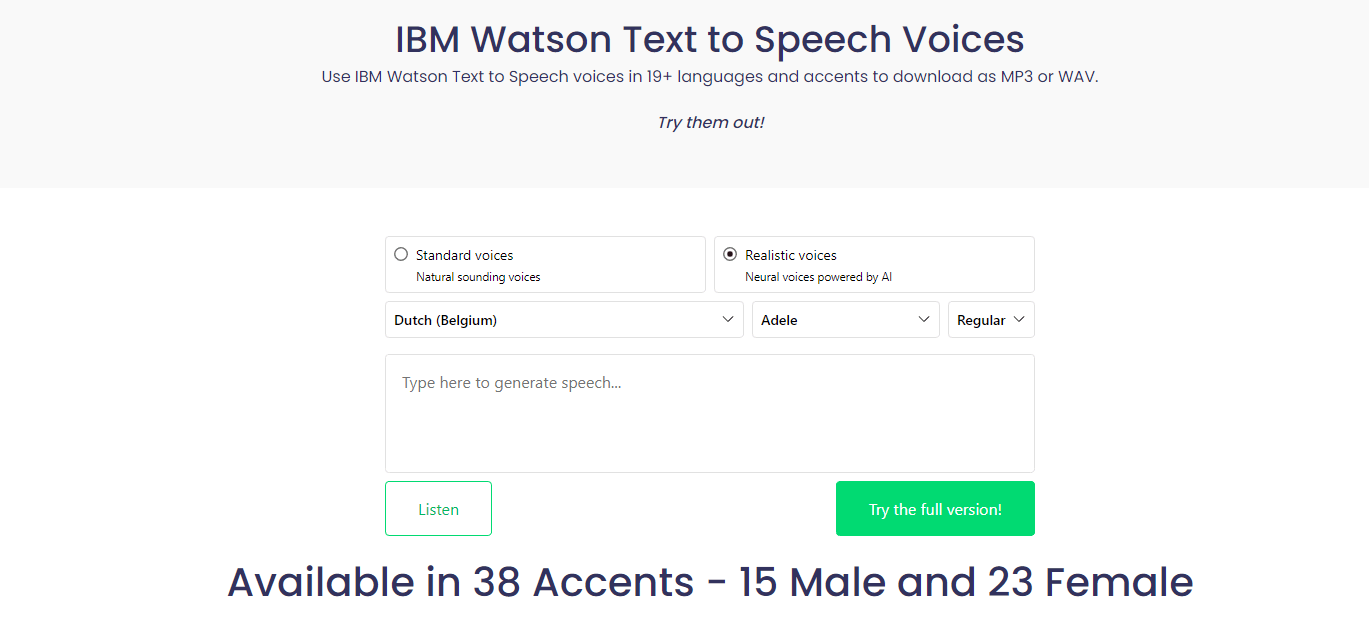 Features:
Offers a wide range of high-quality voices in different languages and dialects, including male and female voices.

Provides a variety of customization options that allow users to adjust the speed, pitch, and volume of the synthesized speech

IBM Text-to-Speech supports more than 25 languages
2) Murf.Ai
Murf.ai is a platform that provides text-to-speech and voice cloning services.which you also could choose a simlar voice of Bill clinton to generate, or clone his voice.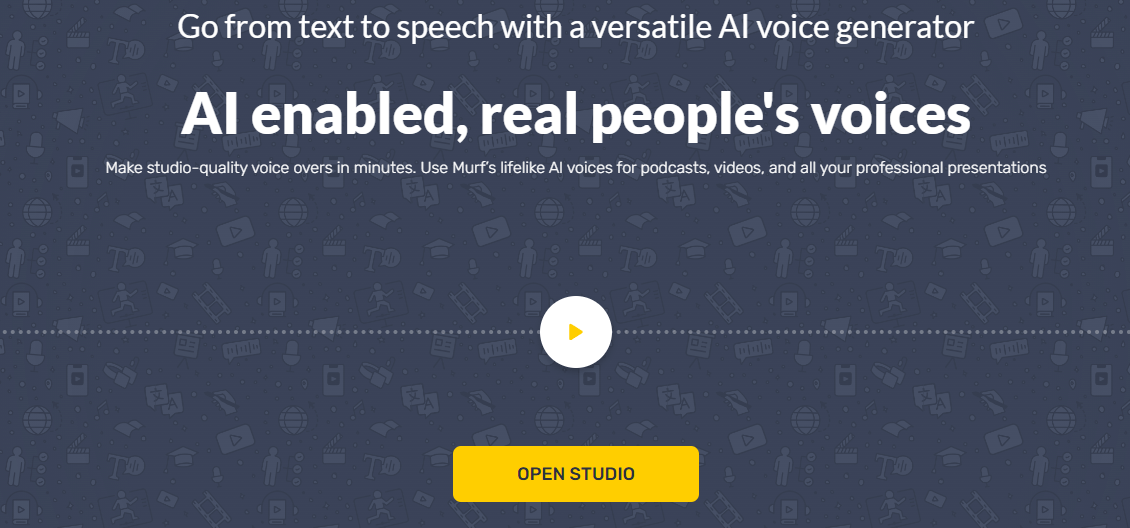 Features:
Supported more than 200+ voices inclduing female and male.

Allows users to create custom voices that sound like real people

Supports more than 15 languages.

Sync the time of voiceovers with visuals.

Voice editing features like phasing, chorusing, reverberation, etc.
Part 4: Hot FAQs About Bill Clindon 2023
What political party does Bill Clinton belong to?
Bill Clinton is a member of the Democratic Party.
What is the Clinton Foundation?
The Clinton Foundation is a charitable organization that was founded by Bill Clinton and his wife, Hillary Clinton. The foundation works to address global challenges such as poverty, climate change, and healthcare access. It has been the subject of controversy due to concerns over its fundraising practices and alleged conflicts of interest.
What is Bill Clinton's educational background?
Bill Clinton attended Georgetown University, where he earned a Bachelor of Science in Foreign Service. He went on to study at the University of Oxford as a Rhodes Scholar and later earned a law degree from Yale Law School.
Conclusion
As we mentioned before, there are some AI voice generators that are able to generate the voices of famous people, including Bill Clinton.
But if you need to make a voiceover for your content, then you want to choose a natural-sounding voice generator, which has more voices and languages the best, Based on these reasons, I'd love to choose iMyFone VoxBox, Try it now, which not make you disappointed.
Try it Free