If you enjoy reading, you're likely to do as well while being spoken to, which could have developed from being read to as a child. The case is the same for many of us. Whatever your reason, you may now simply get material read out loud to you due to developments in Jordan Peterson text to speech technology.
Jordan Peterson has already served as an inspiration for AI researchers. And now you can create a lifelike AI voice of him using the most sophisticated tts software and create your very own funny or humorous, or even educational content.
Discover the compelling AI-generated voice of Jordan Peterson through iMyFone VoxBox!

Part 1:Info of Jordan Peterson
At The University of Toronto, Dr. Jordan B. Peterson is an emeritus academic and clinical psychologist. He held the positions of assistant and subsequently associate professor of psychology at Harvard from 1993 until 1998.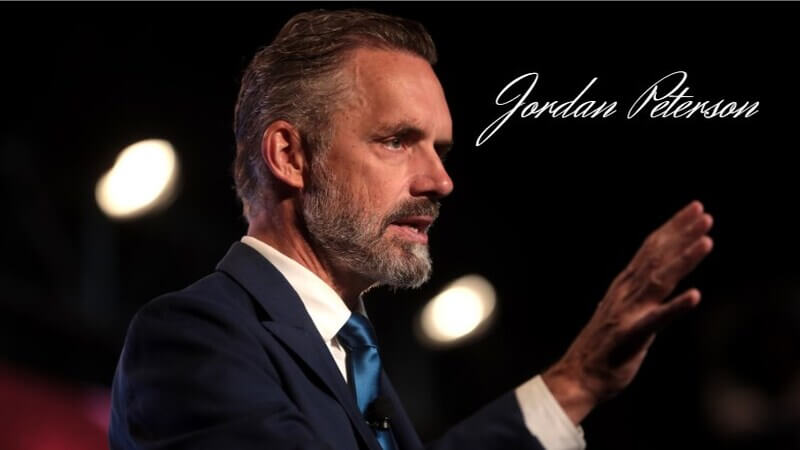 Later, he came back to Canada and took a position as a professor at the University of Toronto. His main research interests are in social, personality, and abnormal psychology. He pays particular attention to the neuroscience of religious and ideological conviction, as well as the assessment and development of personality and behavior. Organizations like the Canadian Institute for Health Research and the Natural Sciences and Engineering Research Councils of Canada supported his research.
Part 2: How to Generate Jordan Peterson's AI Voice with TTS
Step of Get Jordan Peterson's AI Voice :
Step 1: Download and install the iMyFone VoxBox

Step 2: Open the software and select the "Text-to-Speech" option from the left sidebar of the main interface. then choose a human voice similar with "Jordan Peterson"

Step 3:Type your content or paste, (you also could adjust parameters) then convert.
Part 3:Top 2 Jordan Peterson Text-to-speech Generator with AI Recommend
iMyFone VoxBox iMyFone VoxBox is a text-to-speech generator with AI that you can get Jordan Peterson's human voice to generate, plus, VoxBox has other multiple functions such as Speech-to-text, Voice recording, and video conversion.
Features:
Provide 3200+ voices like Rappers, YouTubers, Cartoons, Celebrity, etc.

Supported 100+ accents & 46+languages.

Extral multiple functions like STT, video convert, record, audio edit. etc

You can adjust parameters like Speed, Volume, Pitch, Pause,Emphasis, etc.

Supported multiple output format like WAV,OGG, etc.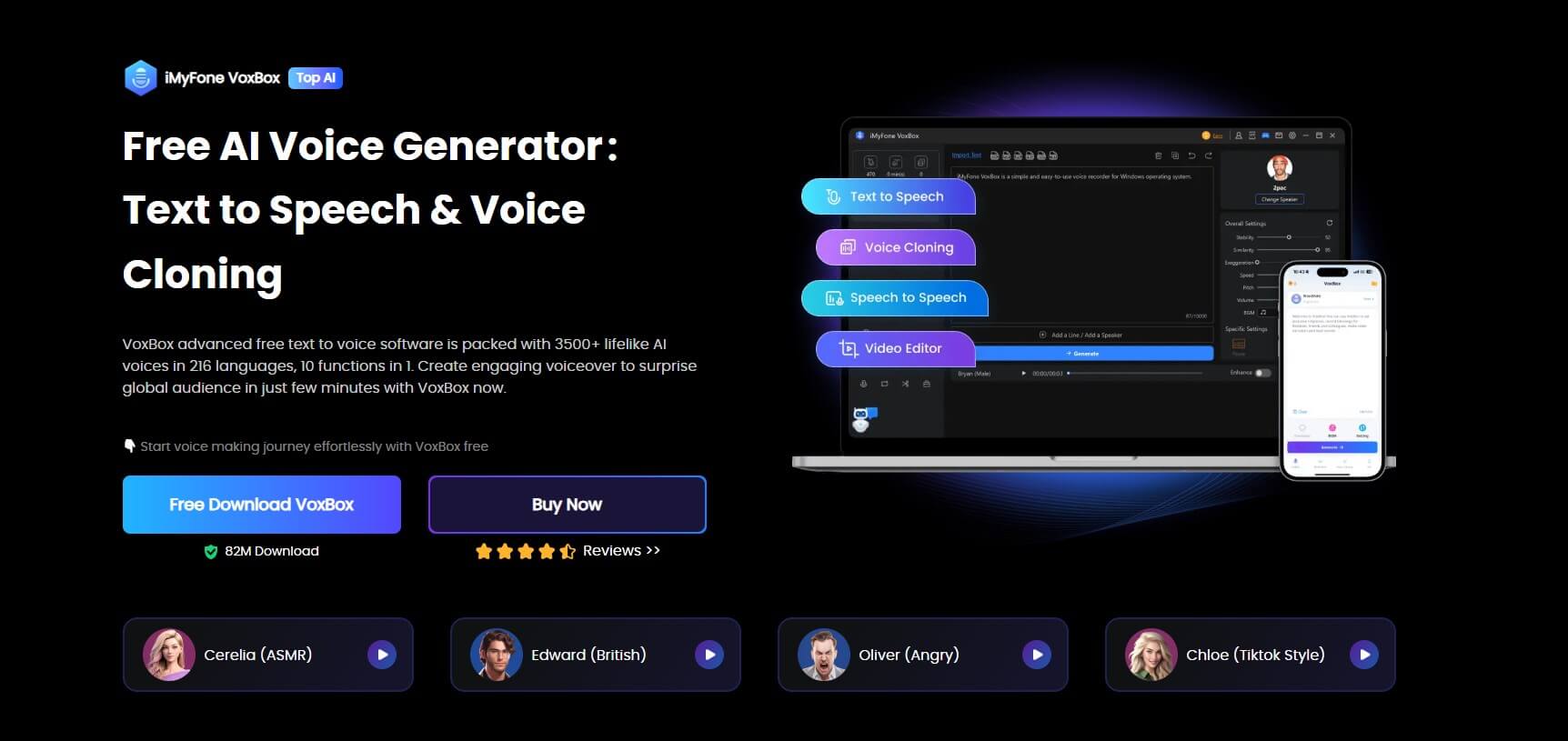 Pros:

Easy to use & Safe and directly interface

No Ads

Has a Trial Version.
Cons:

Need Intall
Reviews:
4.7 stars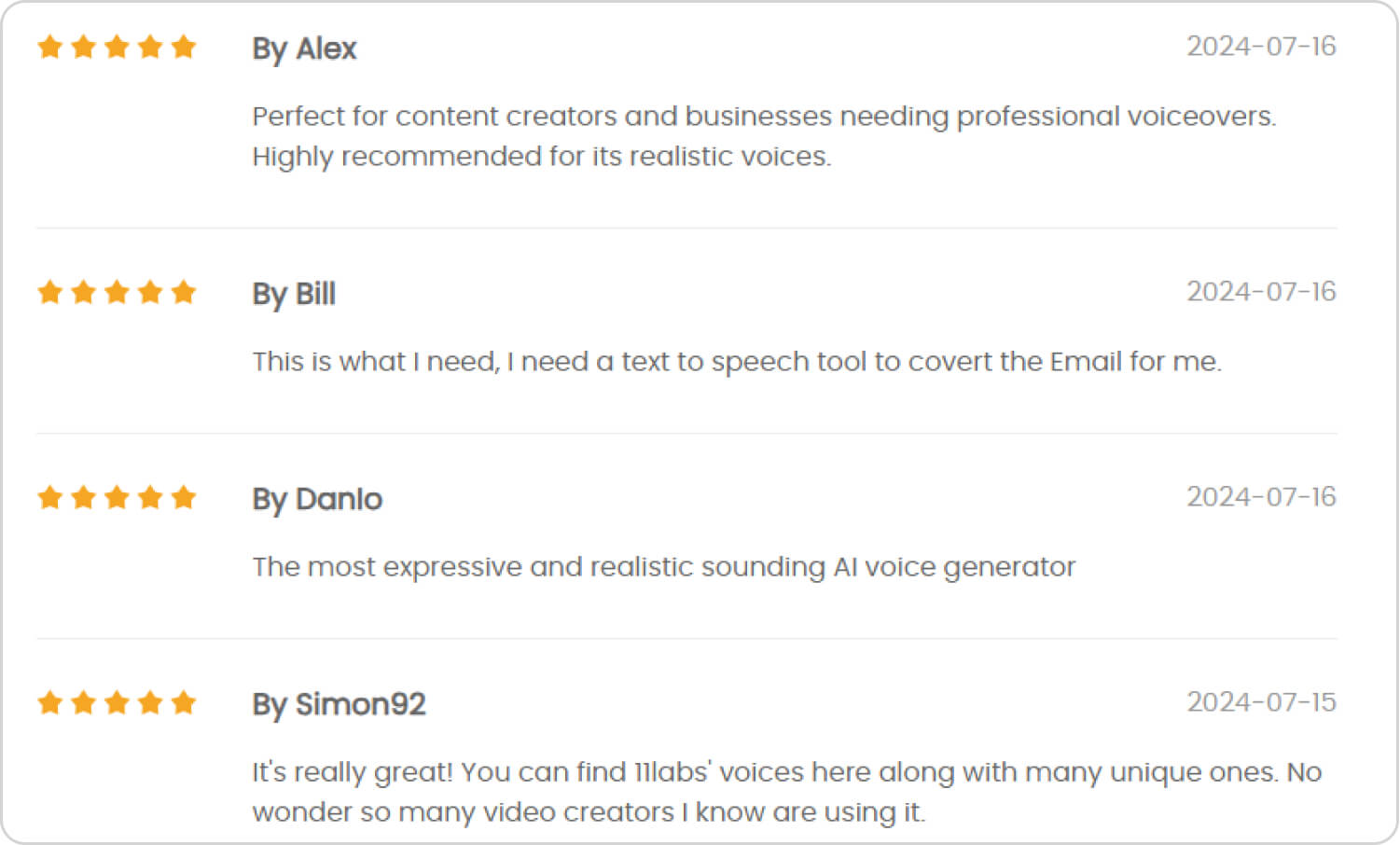 Price:
| Plan | Price |
| --- | --- |
| 1-month Plan | $15.95 |
| 1-year Plan | $44.95 |
| Lifetime Plan | $89.95 |
2)Resemble.Ai
Resemble.ai is an innovative online voice generator that offers a wide range of capabilities, including text-to-speech, speech-to-text, speech-to-speech, and voice cloning. With Resemble.ai, users can harness the power of cutting-edge technology to generate lifelike and customizable voices for various applications. Whether you need natural-sounding speech synthesis, accurate transcriptions, or the ability to clone voices,
Features:
Voice duplication To construct your AI voice, record or upload your speech data.

API. Create content with programming using your artificial voices.

Localize. Create your own artificial voices in a variety of languages.

Add an infinite amount of emotions to your voice without any new data.

Precise control over each and every tone and inflection.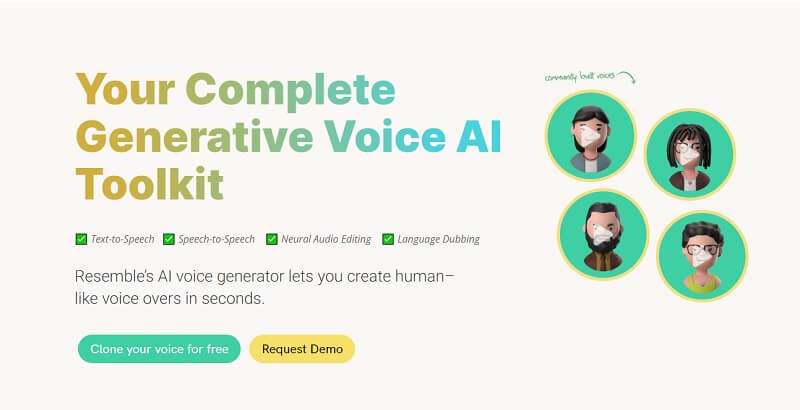 Pros:

The app offers numerous different synthetic voices you can use.

Very good-sounding voices

The app offers support for broadcast-quality audio with support up to 44 kHz

Real-time TTS API can be used.
Cons:

Significantly high Price.

Not all voices are supported.
Price:
| Plan | Price |
| --- | --- |
| Starting Price | $30 |
Part 4: Hot FAQs About Jordan Peterson AI Voice
1.What makes Jordan Peterson's voice so distinct and recognizable?
Jordan Peterson's voice is distinct due to its deep tone, precise articulation, and measured pace. It carries a sense of authority and intellectual weight, making it easily recognizable.
2.How can I improve my public speaking skills to be more like Jordan Peterson?
Improving your public speaking skills involves practice, preparation, and studying effective communicators like Jordan Peterson. Focus on developing clarity, organization, and connecting with your audience to enhance your public speaking abilities.
Conclusion
In conclusion, Jordan Peterson's voice is renowned for its distinctive qualities and intellectual resonance. Known for his thought-provoking lectures and captivating speeches, Peterson's voice carries a sense of authority, clarity, and depth. It has become synonymous with intellectual exploration and critical thinking.

With its advanced voice generation capabilities,VoxBoxallows you to generate a voice that captures the essence of Jordan Peterson's distinct style and delivery. Whether you are a content creator, podcaster, or simply seeking to explore new avenues of expression, Try iMyFone VoxBox today.