December is the time when one of the most important and interesting events will take place, which is Christmas. Many people have chosen many different ways to celebrate this special occasion, and one of them is making a video. So do you know how to use useful tools and software to help you make this special video? So, in this article, we will show you the Christmas video maker - iMyFone Filme and many other useful online tools for making a memorable Christmas video.
Part 1. Best Christmas Video Maker for PC - iMyFone Filme
To create an impressive Christmas celebration video, you need a video editor with fully functional video editing tools and editing sources. There are many video editing software from simple to professional. If you have experience in video editing, you can consider professional software such as Adobe Premiere Pro, After Effect, or if you are new to video editing, you can find a simpler video editor. If you are wondering what is the best Christmas video maker, you can consider using iMyFone Filme.
About iMyFone Filme
iMyFone Filme is one of the most popular and quality options available nowadays, allowing you to create a stunning Christmas clip for yourself and everyone surrounding you. This will be the best choice for those who are just starting to use video editing software. With Filme, you can turn your video footage into an incredible Christmas video.
Key features of iMyFone Filme - the best Christmas video maker for PC
Features:

Lighting software and easy to use.

More than 170 effects, 100+ animations, and 50+ music tracks build-in.

Many Christmas templates are available for making videos.

Create Christmas video in a few steps with Fast Video Mode.

Hundreds of Christmas elements for you to add to your video.
Price:
Currently, Filme has a free trial for you to try. You can choose one of 3 Filme plans to experience the better functions of Filme:
1 -Month Plan: $29.95

1 -Year Plan: $39.95 (save $12)

Perpetual Plan: $79.95 (one-time purchase)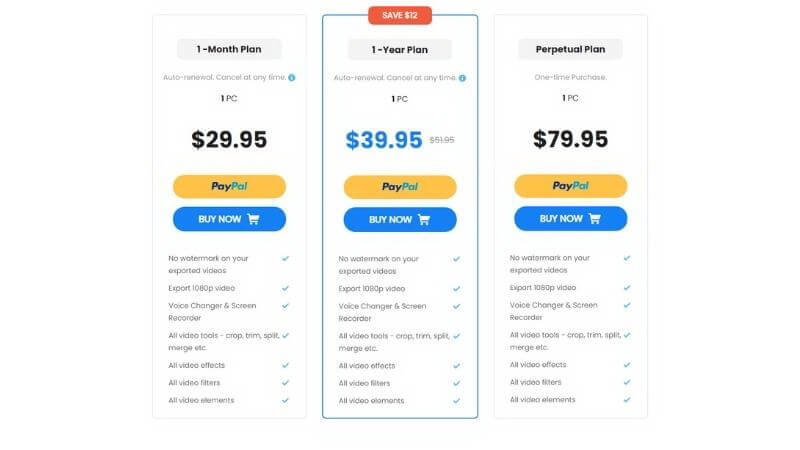 The Fastest Way to Create Christmas Video with iMyFone Filme
With Filme's Fast Video Mode, you can create a hats-off slideshow with a single click. Let me show you how to make a Fast Video using a template. Now, all of the things you need to do is just stay focused, follow all the steps below:
Step 1: Launch Filme and open Fast Video Mode. You can open Fast Video Mode by 2 ways below:
You can choose Auto Create at the start screen.

You can head to Editing Mode. Then, access the Media Library and select the Fast Video section from the top bar > Choose Auto Create.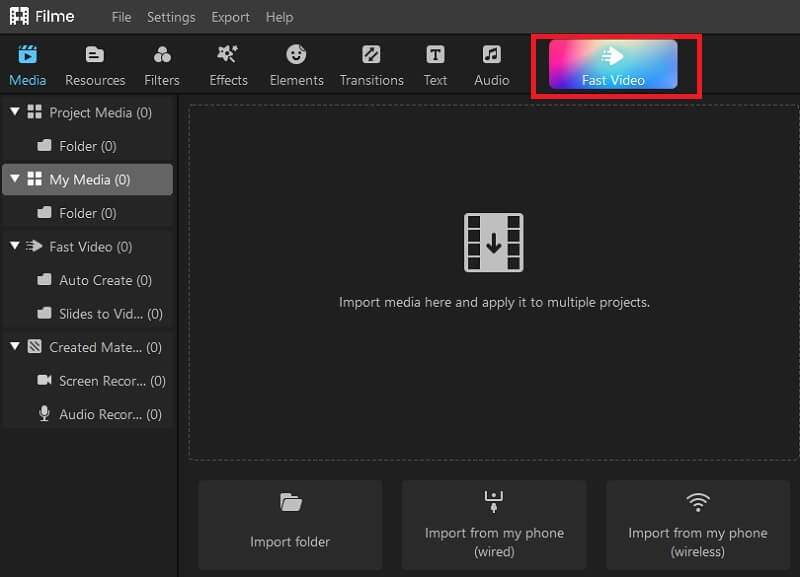 Step 2: Add your media files. By clicking anywhere on the wide window and selecting the Import option to import files, you can import your media files.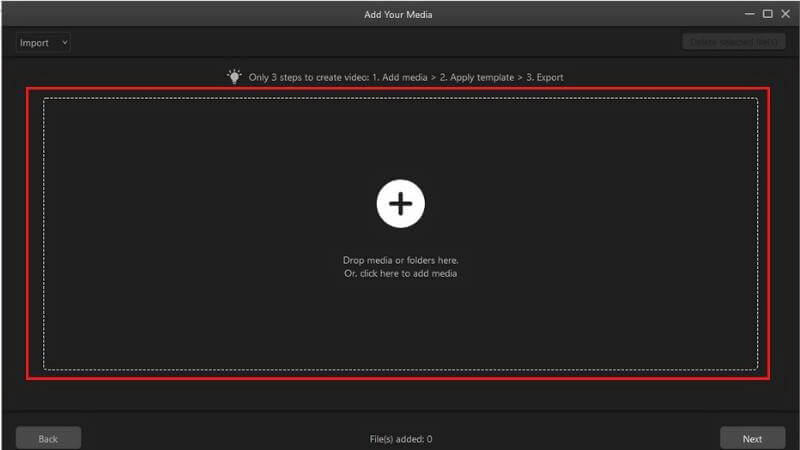 Step 4: You can easily see the imported videos and images on the screen. Simply drag and drop the files to change their order. Then, at the bottom of the page, click on Next.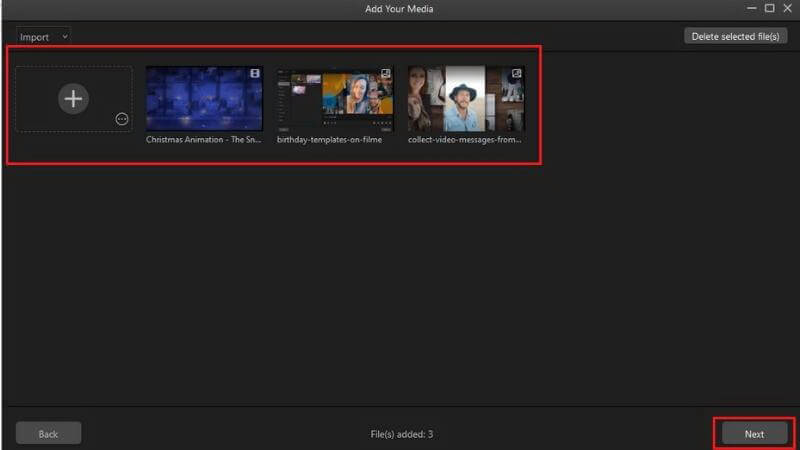 Step 3: For most instances, there are approximately 25+ templates accessible. Choose the Christmas template that appeals to you the most. You can change the settings by the buttons below the preview video.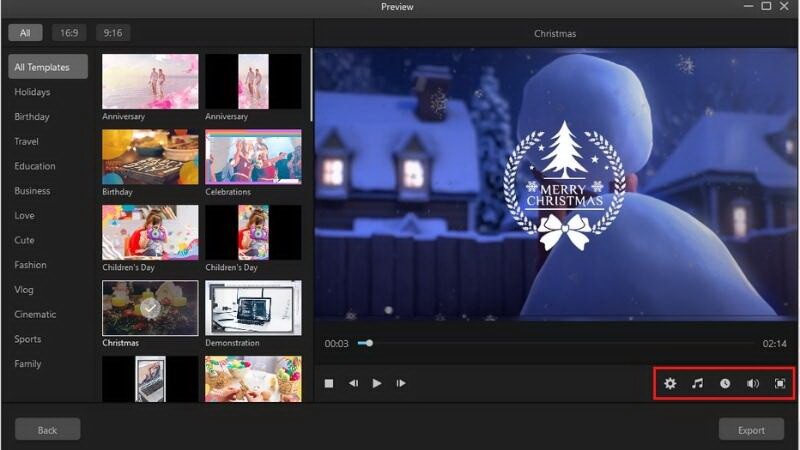 Step 5: Now that your Christmas video is complete, click on Export.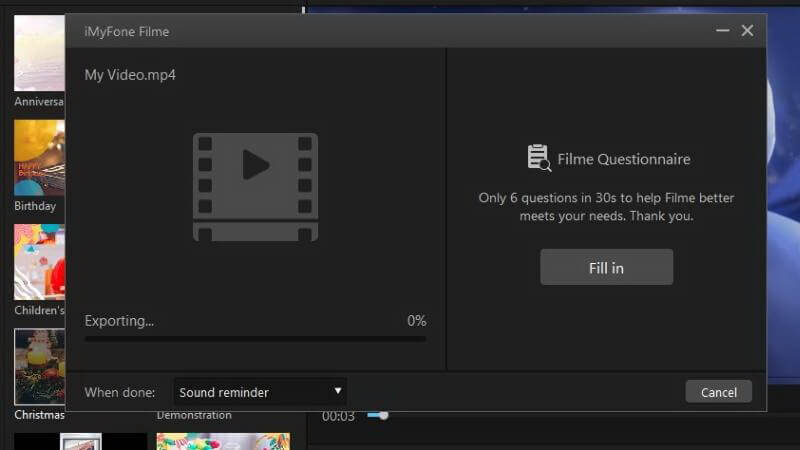 Also Read:
Part 2: 3 Best Christmas Video Maker Online
Just in case if you really need a tool for making a Christmas video, but you do not want to download any tools on the Internet because of losing data, privacy, or simply your device does not have enough space. You can consider the option of using an online tool to help you to do that. This part of the article will show you 3 convenient online websites that can help you make Christmas videos online free.
VEED.io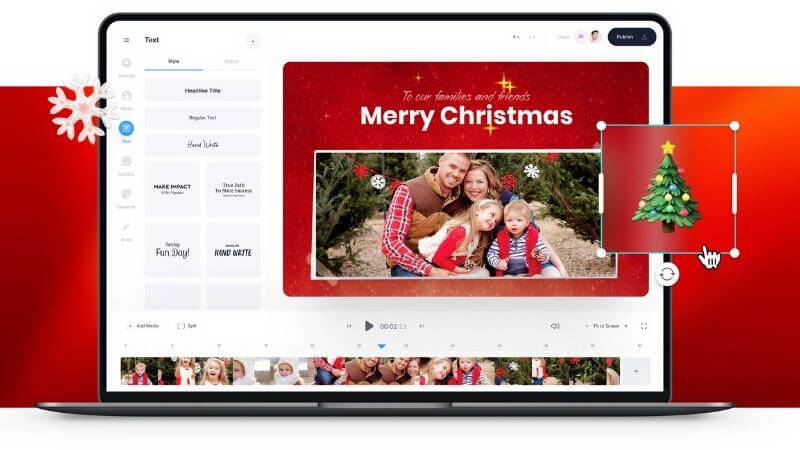 VEED.io gives you all the tools you need to make a spectacular Christmas film online (and templates are on the way). Just follow 3 simple steps so that you can make your own Christmas video.
Step 1: Go to the VEED.io website.
Step 2: Upload the video. You will see the windows in the center of the website where you put your video on it. You can click to browse, and choose the video you want to work, then Open it. Or you can start to record the new one, the resource is varied (screen and webcam, webcam only, the screen only, audio-only and slides and webcam)
Step 3: Let's edit the video. Please add anything that you think is necessary, from music, audio, sound effects to your customized images, shapes, texts, even your company logo, to make it unique.
Step 4: Wait for the result and download it to your device. After you are finished. Simply click Download to get started spreading Christmas cheer. With a single click, resize to fit any social networking platform.
Flexclip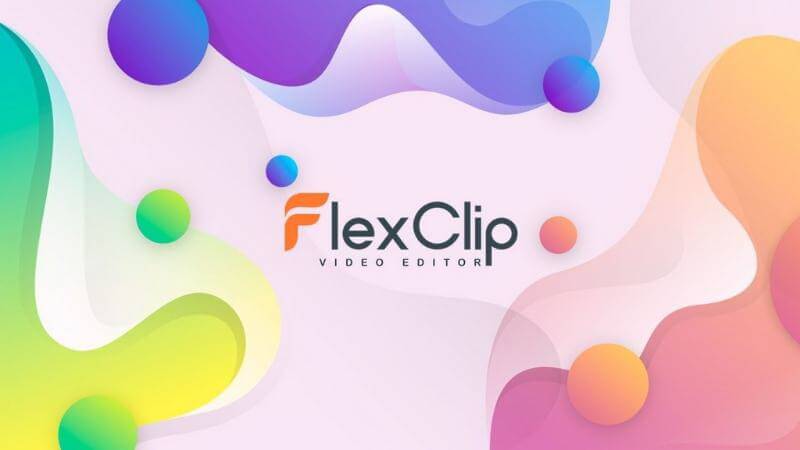 Flexclip is another wonderful online site that can assist you in making your delightful Christmas video. And here are the steps to make it.
Step 1: Go to the Flexclip website.
Step 2: Click the button Make a free video and start customizing your video by adding music, text, or even your voice recorder to make it unique.
Step 3: Export the result. You can download the result for free from the website to your devices and post it to another social media platform.
Fastreel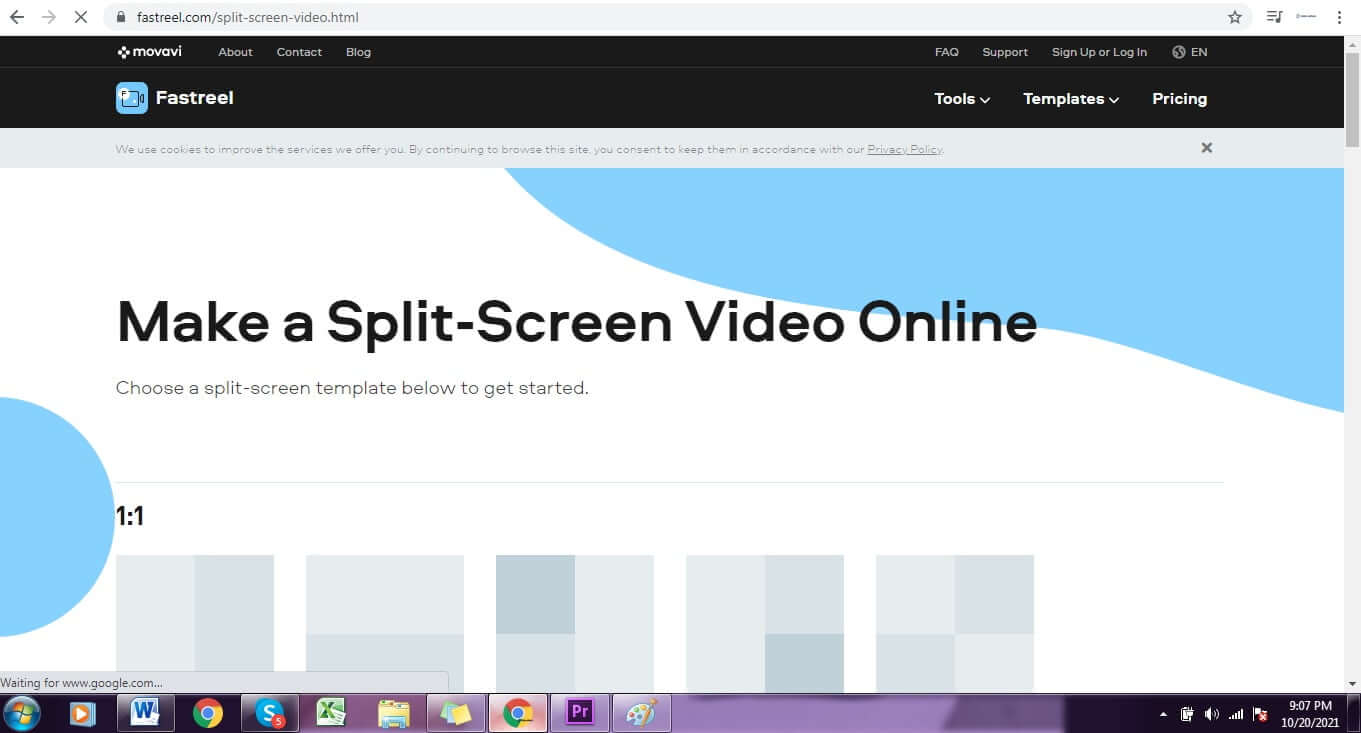 Fastreel is also another online website assistant to let you do your own Christmas video. With the simple and user-friendly interface, I believe that you can get all the steps below quickly without any difficulties.
Step 1: Go to the Fastreel website.
Step 2: Click the button Make a Christmas video and choose the video you want and export it to the Edit screen area. You can also choose the templates available below.
Step 3: Start to add music to the video. In the Add music tab, there are a variety of music filters that you can pick.
Step 4: Go to the Export zone by moving to the Export tab, or clicking the button Go to export. Then you can download the result to up it to another social media platform.
Part 3: How to make choices among them
In this part, we will make a table of compare and contrast among Christmas video makers on PC and other Christmas video makers online free.
Contents

Christmas video making tools - iMyFone Filme

Christmas video making assistant website - VEED, Flexclip, Fastreel

Basic editing feature

Multi-manipulation: cut, create, crop, edit, trim, or adjust anything

Still limited - just add the video and no more extra edits.

Transitions

Hundred of transitions

No transitions at all

Filters

Variety of fast templates for many typical occasions. Also, you can add effects, animations, music tracks

Not many filters can be used, just about more than 10

Fast mode

Can use fast video templates

Can use fast video templates

Record

The result can be recorded quickly and up to other social media platforms

The result can be recorded quickly and up to other social media platforms

Voice changer

Also, get a voice changer and can upload the videos.

Only VEED and Flexclip have this function.

Price

Free-to-use but if you need to purchase to get more advanced options.

Free-to-use but if you need to purchase to get more advanced options.
Part 4: FAQs
Here are some frequently asked questions that you can consider when finding a funny Christmas video maker.
Can I make Christmas videos online?
Of course, besides the 3 online tools mentioned in the article above, there are many other online video editing tools for you to choose to make your own Christmas video.
Does iMyFone Filme have templates available for other festive occasions?
This software always has templates for other festivals available for you to use at all. There are Birthday templates, Valentine templates, Wedding templates,... You can make any celebration video from Filme.
Hope that throughout this article, you will get the basic information about Christmas video makers and know how to use effective and efficient tools to get the best version of the result. Try iMyFone Filme to make an incredible Christmas video for your friends and family.