In the modern era of social media and digitalization, GIF has become an important and frequently used file format. You will see memes and posts in the GIF format. In this article, we will tell you how you can make GIFs with GIF makers without any watermark. We will share the tools you can use to create your own GIF. Let's start.
Part 1. 5 Best GIF Makers without Watermark
There are many editing tools available that you can use to make a GIF. It is now also used to entertain people in the form of memes. Moreover, small videos are converted into GIFs to reduce the file size and portray the message of the video. It is a creative invention that is used these days commonly.
In this article, we will talk about some online tools that you can use to create your GIF according to your requirements. Yes, there are tools available to download and install, but we will try online websites as they are easier to use and do not consume space on the hard disk. So, let us see which websites we can use to make GIFs without any watermark.
1. EZGIF
EZGIF is an online tool that you can use to make GIFs easily. It allows the user to browse different files of different formats and combine them to make a GIF. If you want to convert any video to GIF, then you can also do that, as this website has plenty of options to do so. The best thing about EZGIF is that it is very easy to use, and it is free. It does not put a watermark on the finished GIF.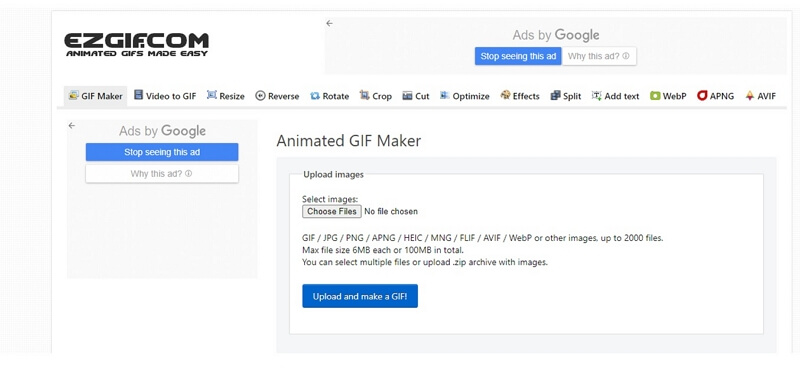 Pros:

Supports different file formats (more than 2000)

Different files up to 100 MB can be uploaded.

Delay time for multiple frames can be adjusted.

Matches different file sizes with the smallest file to make GIF quality consistent.
Cons:

Max file size for a single file is 6 MB.
2. MAKEAGIF (3 days trial)
MAKEAGIF is another website that you can use to create a GIF according to your liking. But here, you are restricted to uploading a single animated GIF at a time, and you can only upload videos that are not more than 25 MB. This website has a watermark on the GIF, but you can use the trial version that is free for 3 days and remove the watermark. After three days, you need to buy the premium version, which does not have the watermark on the GIF and also allows you to add your watermark. Moreover, the uploading speed also increases in the premium version of MAKEAGIF.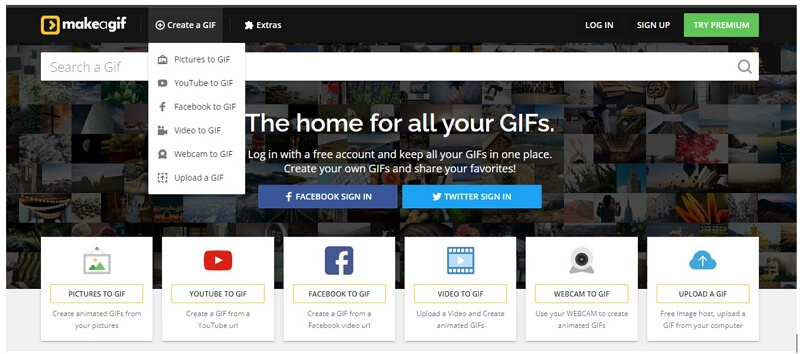 Pros:

You can also paste the URL of the video to make it a GIF.

It contains multiple options to convert pictures and videos to GIFs.
Cons:

Has only a 3-day trial version.

After 3 days the watermark will appear on the GIF.

It supports video file size up to 25 MB only.
3. GIFS
GIFS is not like any other GIF maker. It has different features that users can enjoy while making the GIF. You can also create your stickers and share them with your friends or with the community. You can import the pictures and videos. Moreover, you can also paste the URL of the video to make a GIF. To be able to enjoy GIF-making fully, you will need to buy a premium version of this website. There are different premium plans; you can choose them according to your need.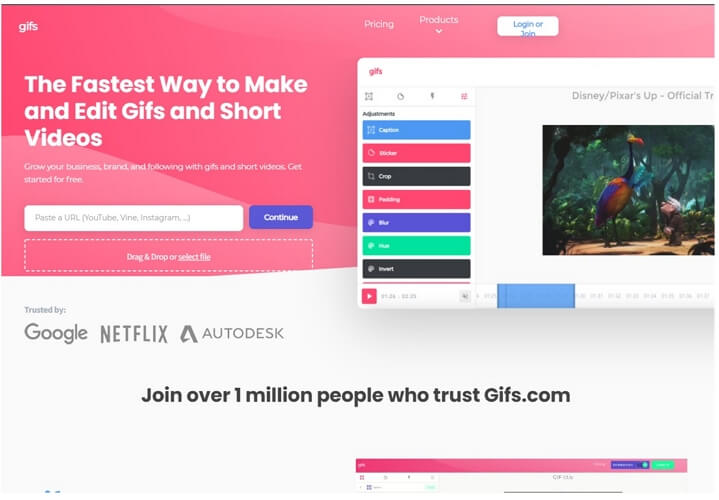 Pros:

This website only has a GIF creation feature but also allows the user to create animated stickers.

It contains effects that you can add to your GIFs, including black & white padding, crop, and caption.

It is one of the most trusted GIF-making websites.
Cons:

You have to buy the premium version to enjoy all the features of this website.

Free users do not get GIFs of the highest quality.

Limited format support (does not support JPG).
4.GIPHY
GIPHY is one of the most trusted websites. This website not only allows you to create GIFs and decorate them, but you can also download trending GIFs. Here, you can surf the website and entertain yourself by looking at different kinds of GIFs from various creators. The user can edit the GIF by adding captions, stickers, and filters.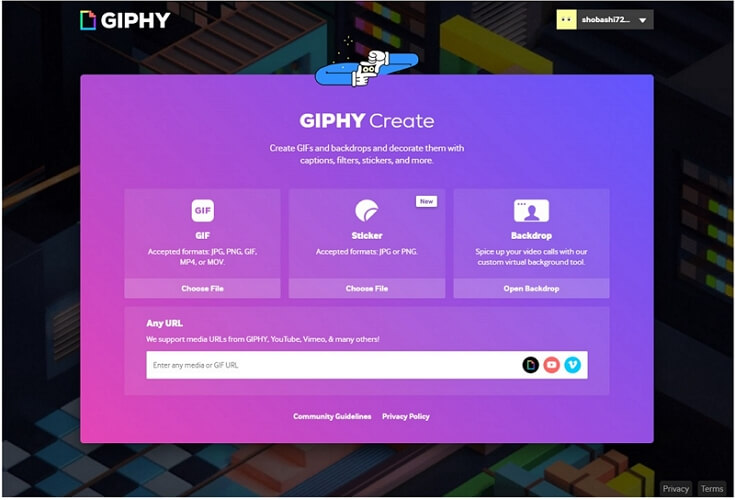 Pros:

GIPHY has a feature of a backdrop.

You can adjust the duration of a different frame.

Supports media URLs from different websites.
Cons:

It only supports JPG, PNG, GIF, MP4, and MOV format.
5. CONVERTIO
Convertio is an online website that allows the user to convert any format of image or video into a GIF. It supports different file formats that allow the user to make GIFs easily. This website also contains an audio converter, presentation converter, font converter, and many more. There are premium plans that allow the user to enjoy multiple features of the website.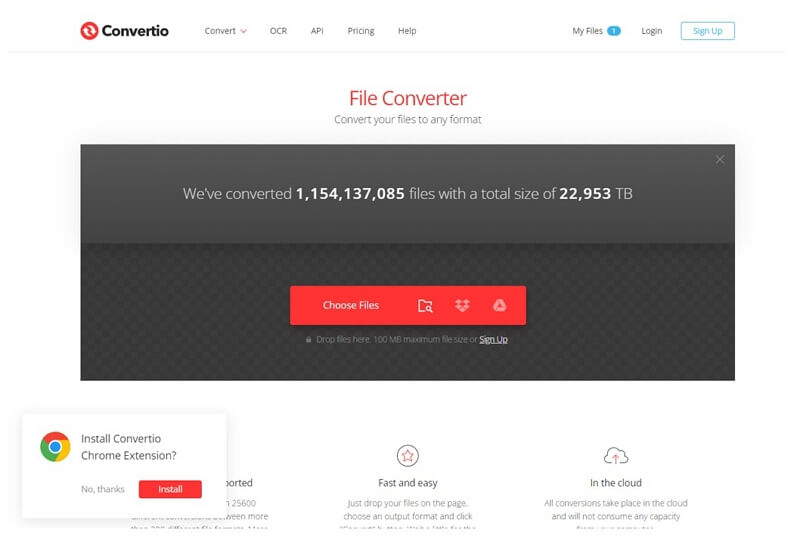 Pros:

Can support file size up to 100 MB.

Supports numerous file formats.

Can also convert PPT files into GIFs.
Cons:

Cannot paste URL of any video.

It does not have features to edit GIFs.
Part 2. Best Watermark Remover to Remove Watermark before Making GIF
GIFs can be made from both images and videos. It all depends on the user or maker who is making the GIF. Sometimes pictures and videos have watermarks. If we make a GIF of such images or videos, then a watermark will also appear on the GIF. We must remove the watermark from images or videos before making GIFs. Let us see how we can remove watermarks from images and videos using iMyFone MarkGo.
MarkGo Guide:
Step 1: First, you need to download and install MarkGo if you don't have it on your computer. It is easy to download. Open the app after installation. It will display different options, whether you want to add or remove the watermark. Choose the option of Remove Image Watermark or Remove Video Watermark depending on your needs.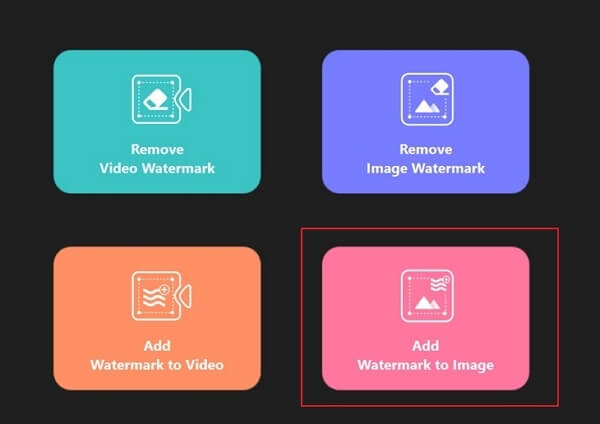 Step 2: After choosing the option, you simply need to import an image or video.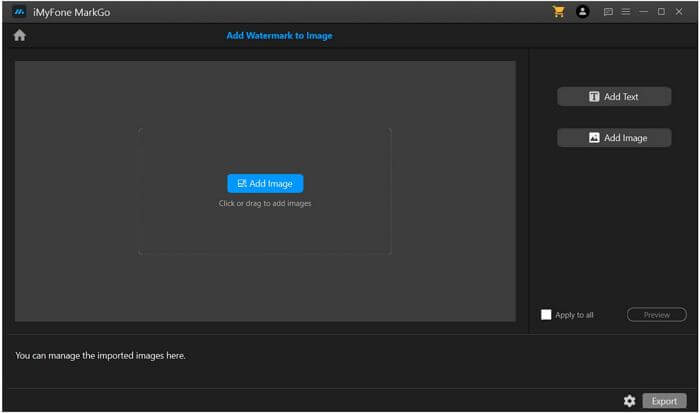 Step 3: Now, you need to create a selection. A box will appear on the image and video. Cover the watermark with the box and click on "Remove Now". The watermark will be removed.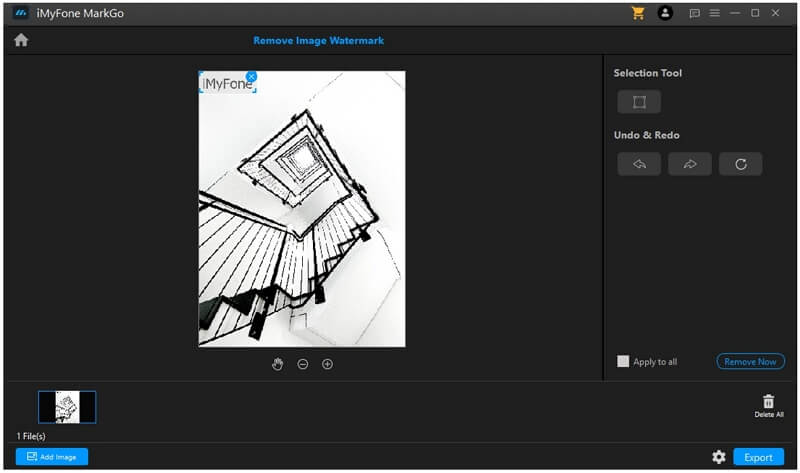 Step 4: You can export the image and video; it will not have any watermarks. Click on "Export" to export it successfully. Now, you make a GIF without any watermark.
Let us see how we can make a GIF using GIPHY. It is a simple and easy-to-use website that allows the user to create and upload his/her creation.
GIPHY Guide:
Step 1: Go to the website, www.giphy.com. Here, you will see different options; click on the top option of create as you want to create a GIF.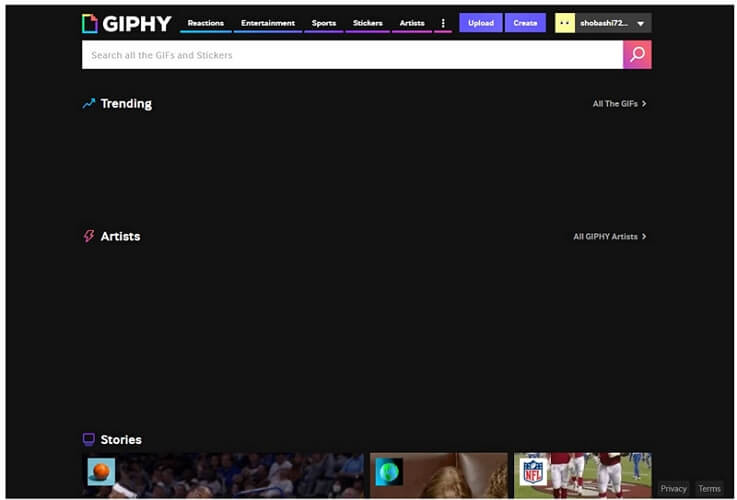 Step 2: A new page will open that will ask you to upload images or videos to make a GIF. Or you can also enter the URL of the media.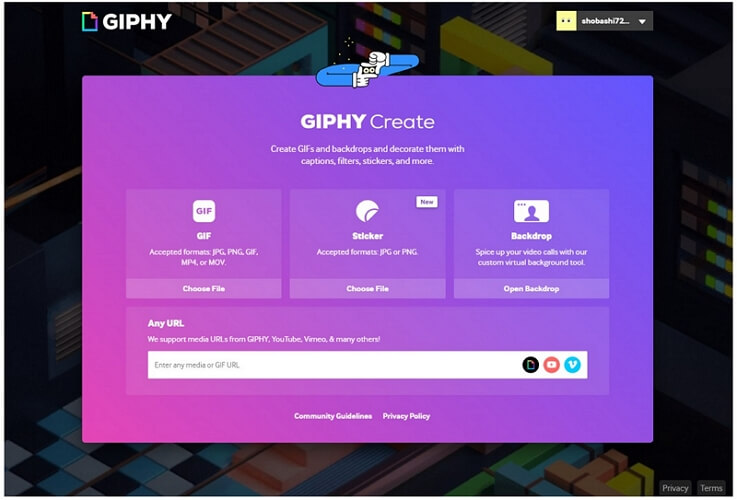 Step 3: You can add more images to the GIF as well. You can decorate your GIF by adding a caption, sticker, filter, and drawing. The caption has different options of styles and animation.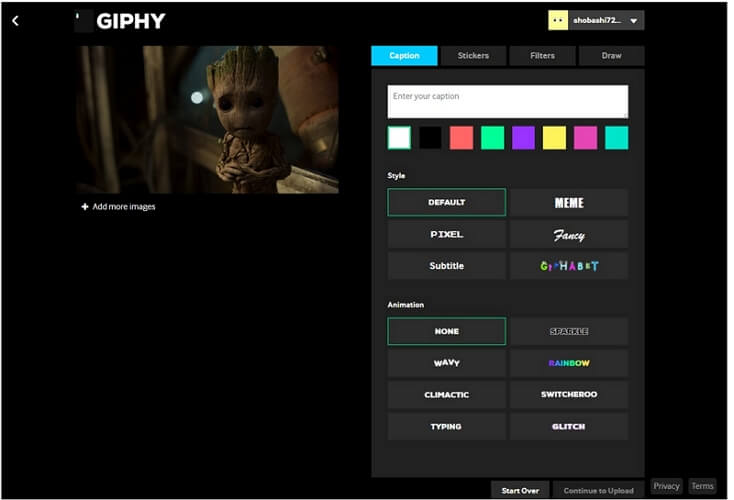 Step 4: Lastly, you can enter tags so that people can see your creation. Upload the GIF to GIPHY, and you can also download this GIF for free without any watermark.
Conclusion
Making a GIF is not that difficult nowadays as there are multiple websites to do so. But if you have images and videos that have a watermark, it is better to remove the watermark before making a GIF. iMyFone MarkGo is the best watermark tool that you can use to remove watermarks from images and even videos. After that, you can use any of the websites to create your GIF and share it with the community easily.