Camtasia is a screen recording tool that includes video editing functions. It includes voice over features as well. These functions are excellent for a content creator, but it is a premium and expensive program. Therefore it is reasonable to search for more affordable Camtasia alternatives.
On this article, you will learn about different Camtasia alternatives for each PC operating system like Windows, Mac, and Linux. There will be free alternatives as well as cheaper programs that offer excellent features.
3 Best Camtasia Alternatives for Windows
1- iMyFone Filme
iMyFone Filme is a robust video editor and screen recorder tool. It is an affordable alternative and you can even experience the tool thanks to the free trial offered on the main website.
It has multiple functions that convert this tool in one reliable video and audio editor. Thanks to the user-friendly interface, you can start creating right away without further learning process. This is the right alternative if you want to enhance your video to the fullest.
Key Features
Asset media library with videos, music, and images you are free to use

Cinematic effects and smooth transitions for your video clips

You can add notations and subtitles

It has a quick video mode that allows you to create a video in just minutes

You can use voice filters and even modify your voice with remarkable effects

Video filters that can enhance your videos and content

It supports social media sharing, that way you can upload with your followers the content right away
Pros:

Friendly-user interface

High quality or screen and voice recording

Multiple tools that facilitates the content creation

It is compatible with Windows, Mac, Android, and iOS
Cons:

It has a limited asset library

The trial version is limited
2- Filmora X
Filmora X by Wondershare, is one Camtasia alternative that enables the screen recording function. It requires a lower inversion to acquire the license and you might as well try all the program main features thanks to the free trial offered on the official website.
It can be a reliable video editor and screen recorder. It has the advantage that it offers all the functions that Camtasia has. Here is a detailed list of the main highlights:
Key Features
Simultaneous screen and audio recording function

Editing video features

Cursor effects and annotations

Pan and zoom features

It offers color match corrections settings to save your time

Audio ducking feature that lowers the music volume while you talk

Drag and drop media files option to speed the editing process
Pros:

Unlimited screen recording length

High quality recordings with up to 120fps

Easy to use and learn for beginner users

Compatible with Windows and Mac
Cons:

The free version includes watermarks of the program

It is not available for all devices or operating systems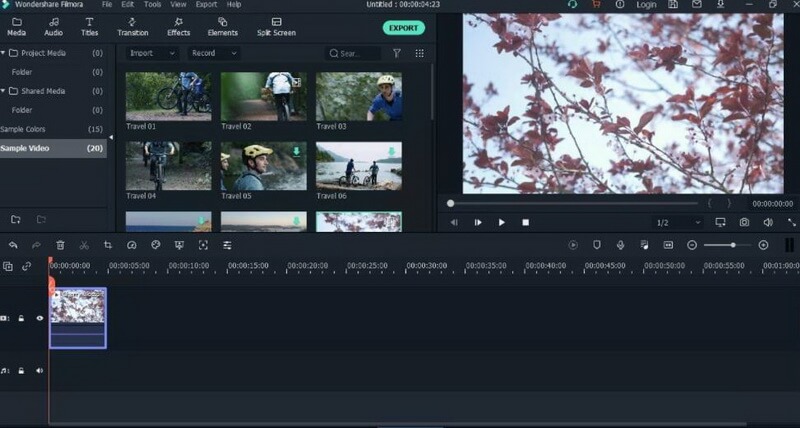 3- Bandicam
Bandicam is a free alternative you can use as a Camtasia alternative. It might not be a stron video editor, but it is a reliable and lightweight program that can be use together with other programs on your computer. Here are some of the main features and characteristics:
Key Features
Record internet videos with the highest resolution

Face cam screen recording

Voice recording

Scheduled recording feature
Pros:

Free tool with cheap options

Easy to use and understand

Simple options and settings
Cons:

Low optimization of resources

It requires purchased options to edit your videos

Ten minutes limit of screen recording time (Free version)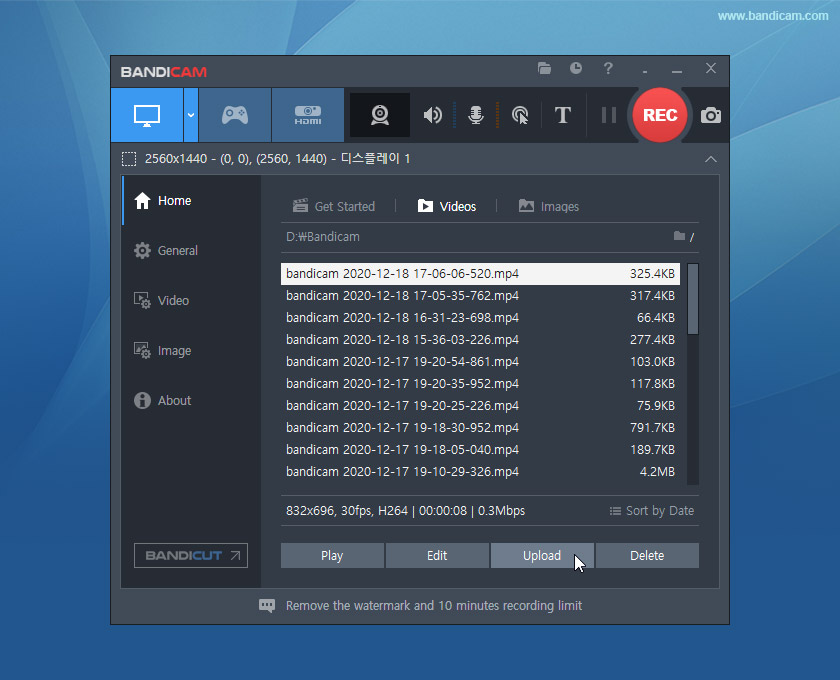 3 Best Camtasia Alternatives for Mac
1- ScreenFlow
Screenflow is a screen recorder tool. It is the perfect Camtasia alternative for Mac users due to the lower price of the license and the free trial available on the official website. It includes the function of strong editing tools.
One of the main features is that it allows simultaneous screen, voice and camera recording. One advantage of this alternative is that it includes other useful features like a media asset library with audio, video, and images files. That way, you can create videos and engaging content.
Key Features
Custom size for screen recording

Cursor effects and text adding

Stock media library included

Editing tools
Pros:

It offers free trial

High quality video and audio recording

User-friendly interface
Cons:

Only compatible with Mac

The key shortcuts are not customizable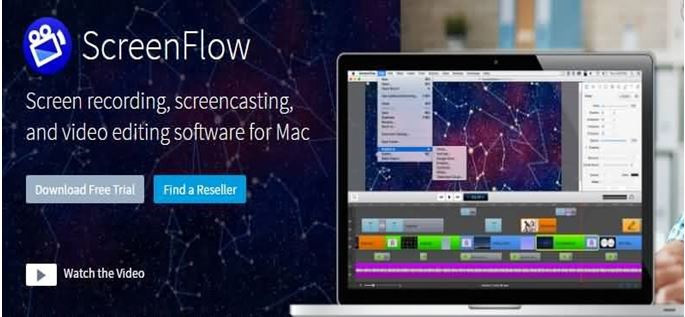 2- DemoCreator
DemoCreator is the Camtasia alternative you need if you want a simple screen recording program. It is a free tool with some feature you can buy. It is meant to facilitate presentations, tutorials and gameplays recordings.
Key Features
It enables simultaneous screen and camera recording

Video editing tools built in the program

Screen drawing tool

Green screen effect

Mouse spotlight and click highlight
Pros:

Specially adapted for gameplays recording

Easy to use for beginner users

High quality recordings
Cons:

Few video templates

Poor customer support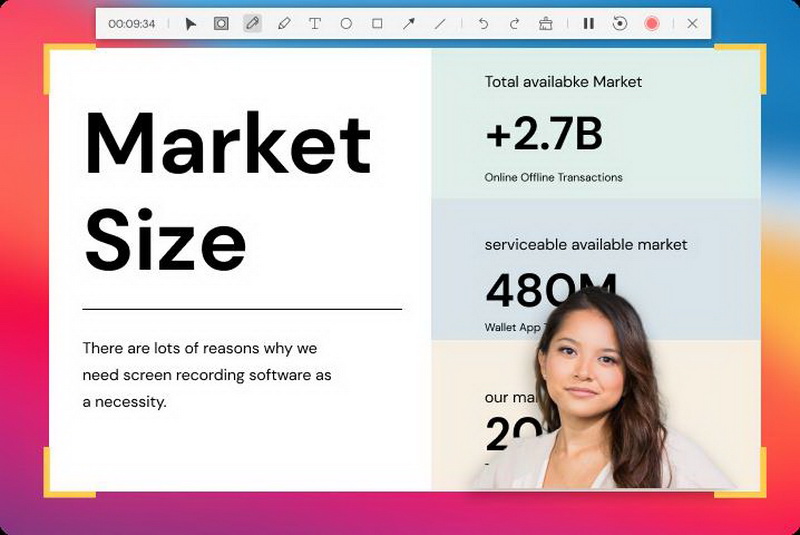 3- QuickTime
QuickTime is one of the most popular alternatives for programs like Camtasia. It is a media player as well as a simple screen recorder.
Key Features
It enables simultaneous screen and camera recording

It includes video editing tools

High resolution options for screen recording

With some configuration, you can include the computer sound into the recording
Pros:

It comes bundled with Mac OS.

Simple but easy video editing
Cons:

Not compatible with Windows or other operating systems

Limited tools

It requires time to learn to use this program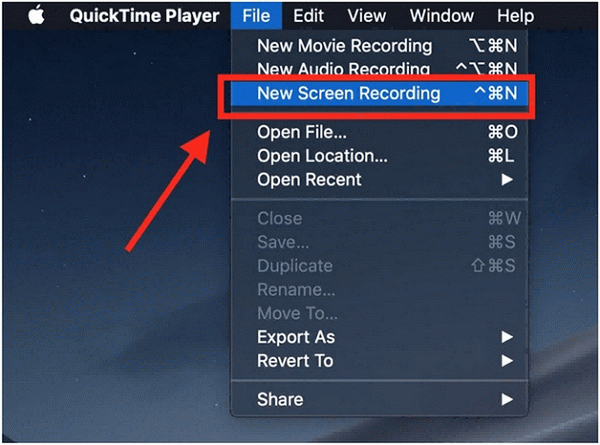 People Who Liked this Content Also Liked
3 Best Camtasia Alternatives for Linux
1- Open Broadcaster Software Studio (OBS)
OBS is a free open source tool created to facilitate the content creation and streaming process. The interface is really simple and easy to learn to use.
Key Features
High performance and resources optimization, which makes it perfect for recording heavy programs and games.

Unlimited number of scenes for a project

It offers transitions for the video clips

Audio mixer and edition

Professional outcome and polish
Pros:

Free and open source tool

It comes with a setup wizard that facilitates the installation process

Easy configuration and settings
Cons:

Hidden features that might be overlook by the users

It lacks customer service and update manager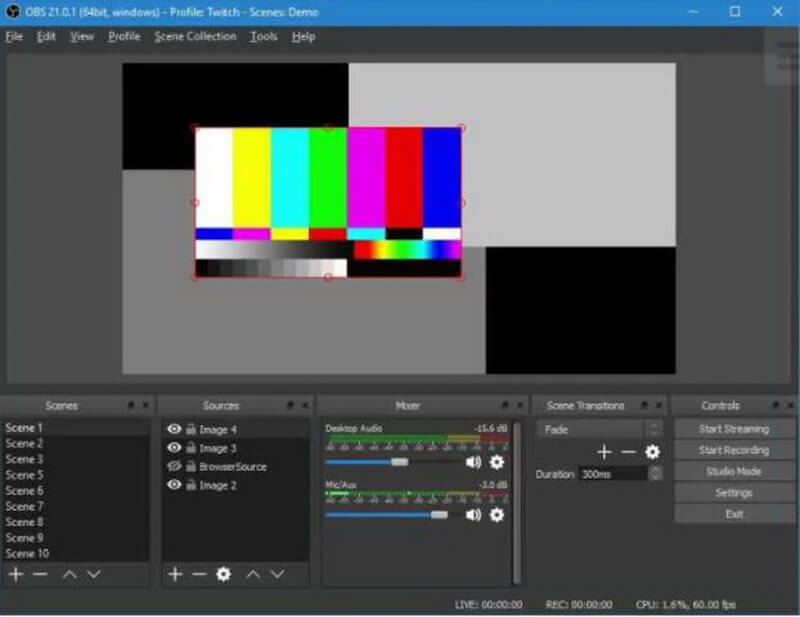 2- Kazam
Kazam is one tool you can use as a simple screen recorder for Linux computers. It is a multipurpose program that will be useful if you need to record tutorials or guides with your computer.
Key Features
Record complete screen and custom parts of the screen

Screenshots feature

It supports recording in different formats like MP4, AVI, and more

Face cam recording to capture your expressions at any moment

It supports broadcast on platforms like YouTube Live
Pros:

Simple installation and download

High quality of video and sound recording
Cons:

It does not offers strong video editing tools

It requires some adjustments of the options to enable all the functions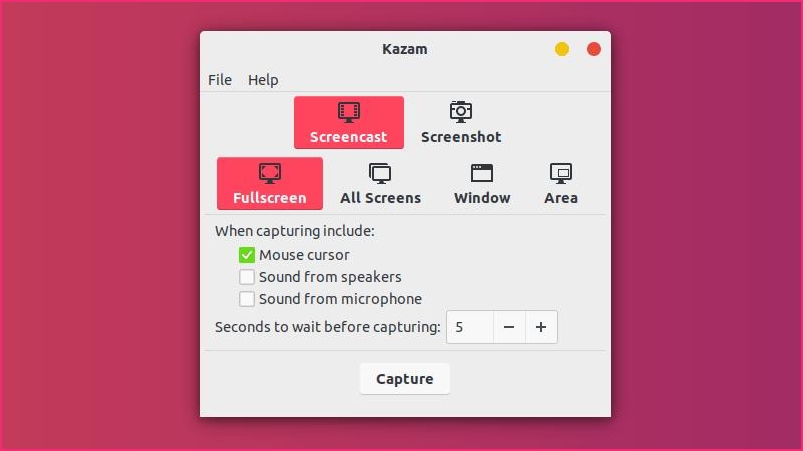 3- ScreenStudio
If you need to record your screen, ScreenStudio is a Camtasia alternative that can offer you a nice video quality. Here are the highlights of this tool
Key Features
It supports multiple file formats including TS, FLV, MP4, and MOV.

It supports streaming platforms like Twitch, Hitbox, Facebook Live, and YouTube Live.

You can record the system sound and microphone audio

This tool supports Linux distribution.

Simple editing tools included
Pros:

Simple download and installation process

Gets updates regularly, correcting bugs on the program

Nice interface to adjust the recording features
Cons:

Limited editing tools

Common bugs and crashing while recording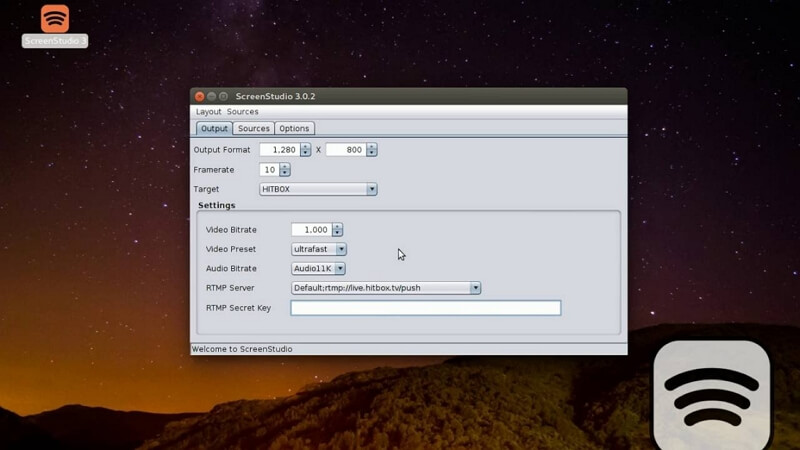 Comparison and Conclusion
All the Camtasia alternatives we mentioned offer different features that could help you create your screen recording content. The program that you choose might depend on different criteria. For example, if we compare prices, all the alternatives we mentioned are way more affordable than the Camtasia tool. Some tools like OBS are completely free and open source tools that could work for multiple operating systems other than Mac.
On the other hand, if we compare the functions that each program offers then you need to consider what your priorities are. Do you need a screen recording tool? Then all the programs of this list include that feature, with small differences depending on the recording length, fps number and video quality.
Proceeding with the comparison, not all the Camtasia alternatives mentioned offer a robust video editor. If you need to make engaging and detailed content, then it is advisable that you search for a reliable video editor. One of the best alternatives on this guide for this is iMyFone Filme.
Finally, keep in mind the compatibility of the program. Not all the programs are compatible with any computer operating system. Some programs OBS, iMyFone Filme, and Filmora X are especially useful on this aspect since they are compatible at least with Windows and Mac, as well as other operating systems. We hope that this comparison guide helped you discover the right alternative for you.