Create transparent or black backgrounds for your photos can turn your images into captivating art, breathtaking portraits, and captivating visual presentations.By editing and customizing your photo backgrounds, you can add a personal touch and make your images truly unique.
Whatever your need is, a powerful AI photo editing tool can get you covered! In this guide, we will explore the most professional and efficient techniques for editing black background photos. Let's begin our journey!
Tips
Hunting for a tool to edit black background from picture? Why not try a professional bulk background editing tool --
iMyFone MagicPic
to remove and change backgrounds 100% Auto with AI-powered Technology within 5 secs in 1 click.
Juts try it out free below!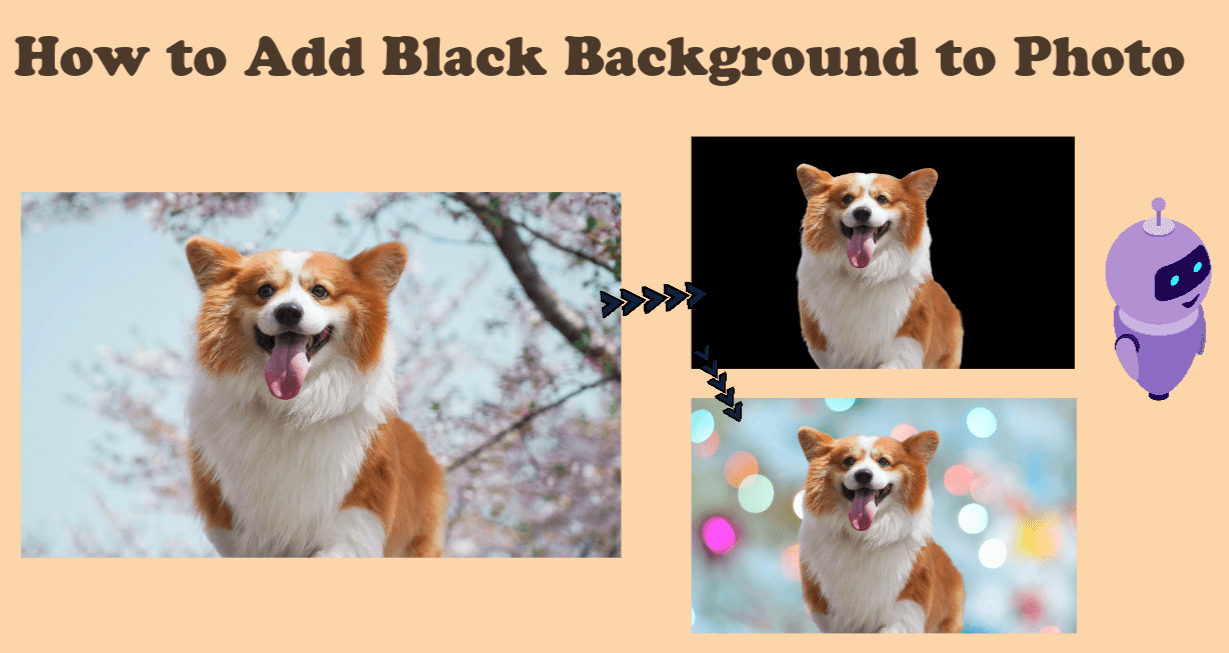 Part1:One-Click to Remove or Add Black Background Free Using AI
MagicPic is a user-friendly AI tool that quickly removes backgrounds from images. It doesn't require any photo editing skills. With its powerful AI algorithm, you can effortlessly create transparent backgrounds or replace them with solid colors or your own designs, transforming your images into beautiful artwork or eye-catching banners. Moreover, it supports batch processing, and is completely customizable, ensuring it meets all your requirements.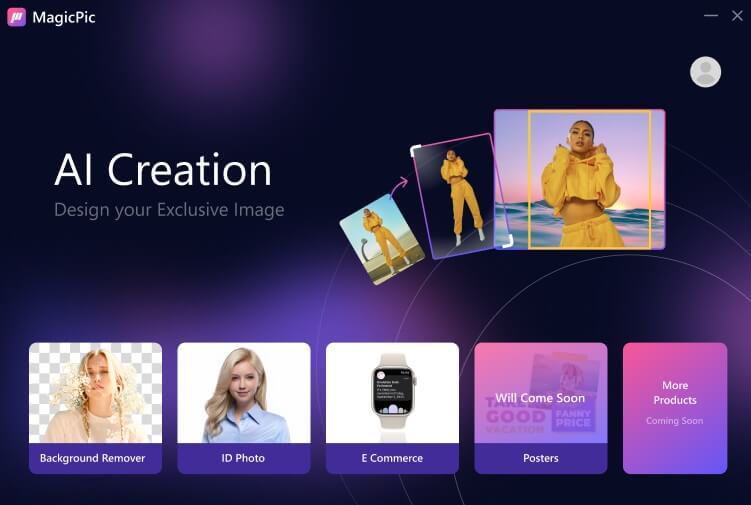 Free Remove Black Background in MagicPic
Step #1: Download and install the MagicPic software.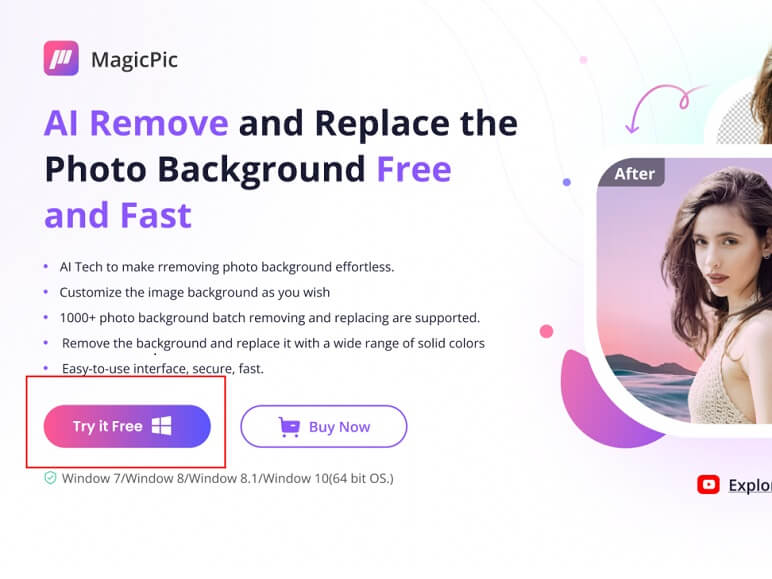 Step #2: Click on One Function Based on Your Needs.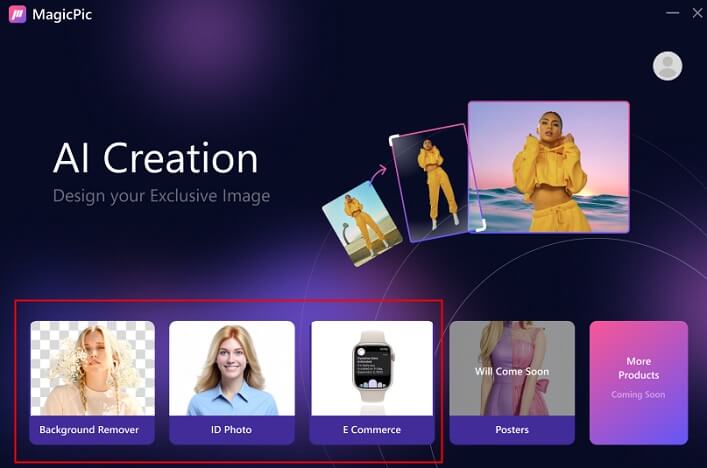 Step #3: Upload your image & AI Auto-Remove Background Instantly.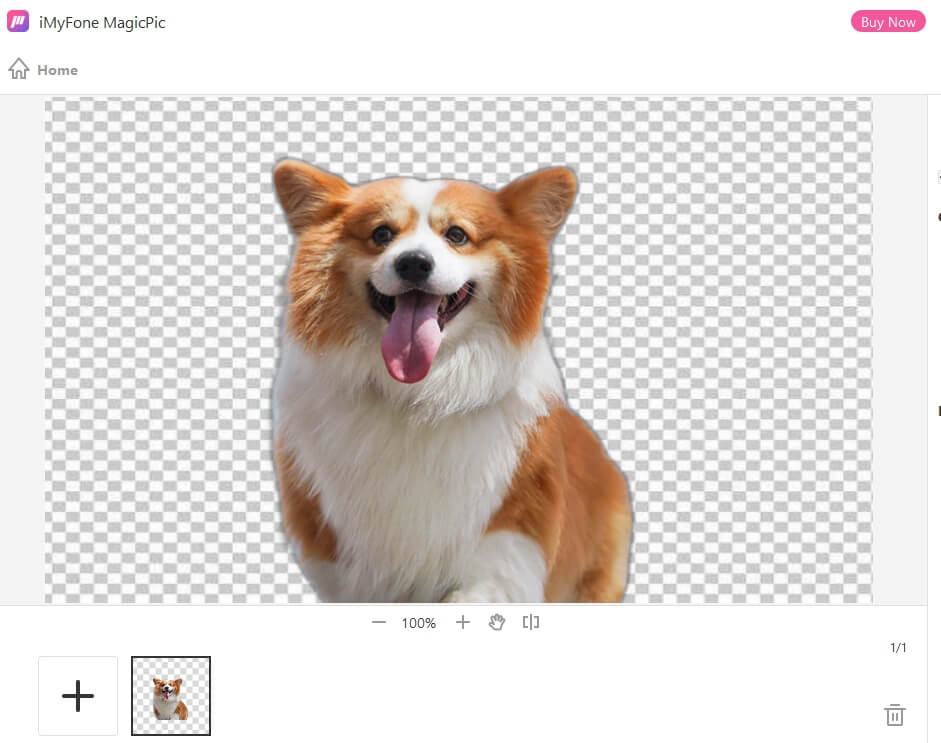 Step #4: Click on "background" to choose the black color.
Bonus Tip
Apart from
adding colors to your photo
, you are also allowed to replace background with other images or your own custom images.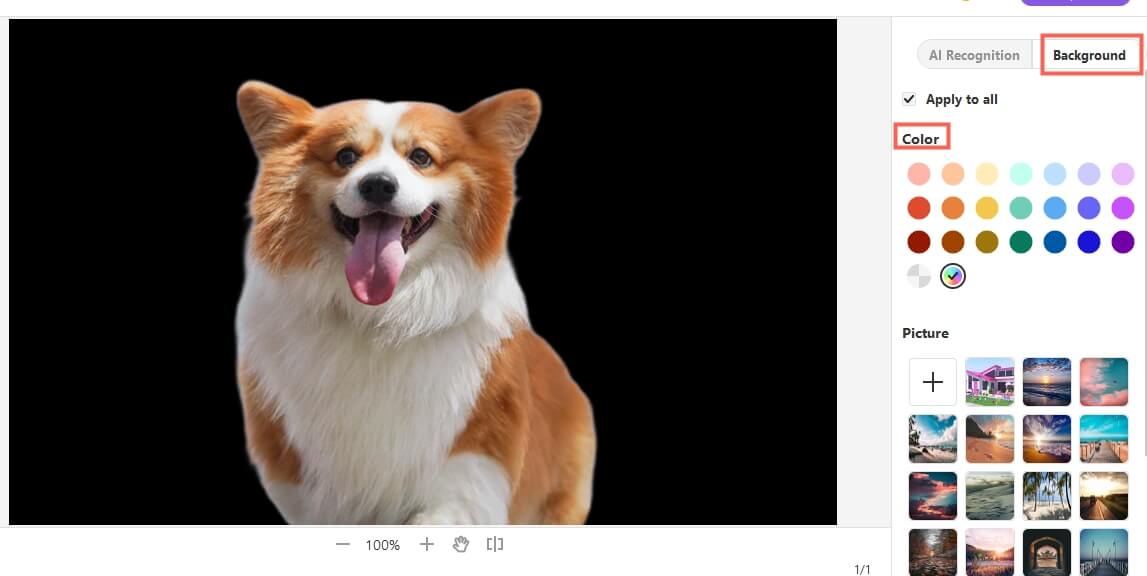 Key Features:
Enjoy a user-friendly interface that requires no learning curve.

Experience the power of AI with automatic background change and removal.

Save time with the ability to perform bulk background removal and replacement for over 1000 images.

Cover all your demands with various modes like portrait, product, and generic options.

Discover a vast background library that matches your needs to change image background.

Turn your imagination into reality with fully customizable backgrounds.
Reviews:
4.9 stars rating
Positive response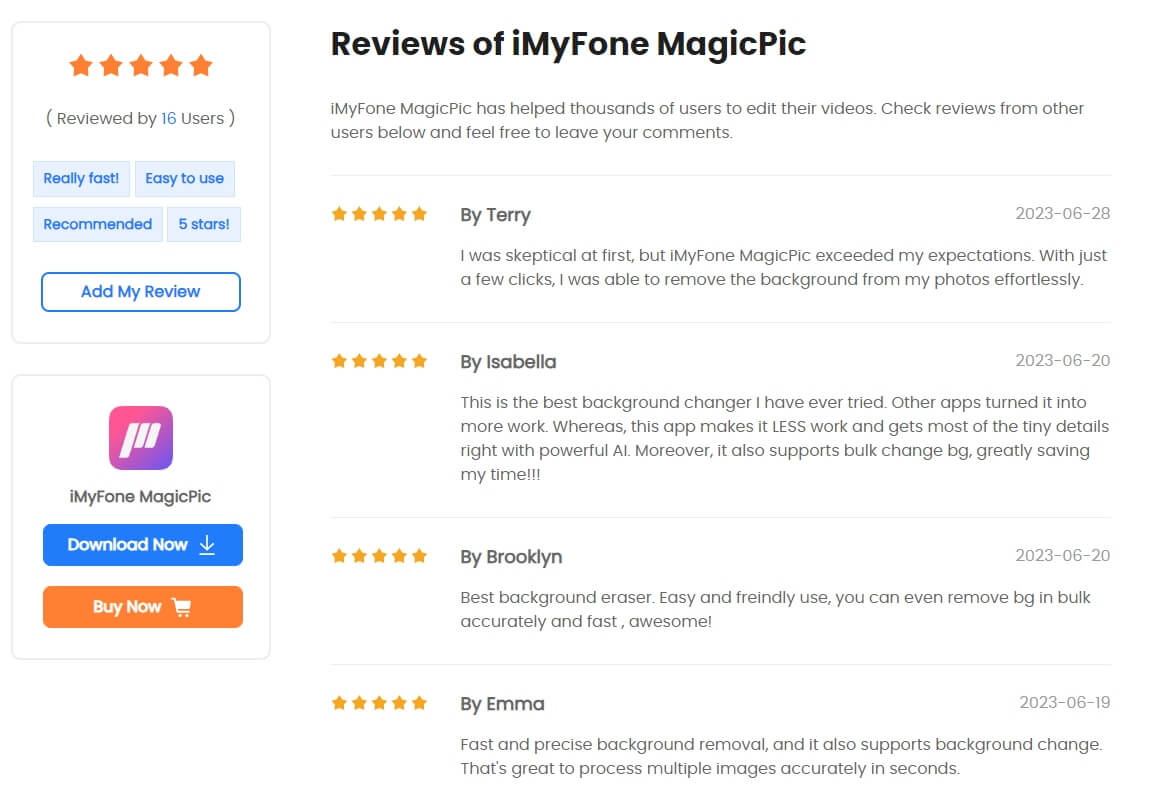 Part 2: Bonus Tip: How to Remove Black Background After Effect
We've learned the way to remove or add black background to photo with the help of powerful AI photo editing tool -- iMyFone MagicPic. But how can we remove black background in After Effects, let's dive into it!
Remove black background in After Effects
Step #1: Import your footage into After Effects and drag it to the composition timeline.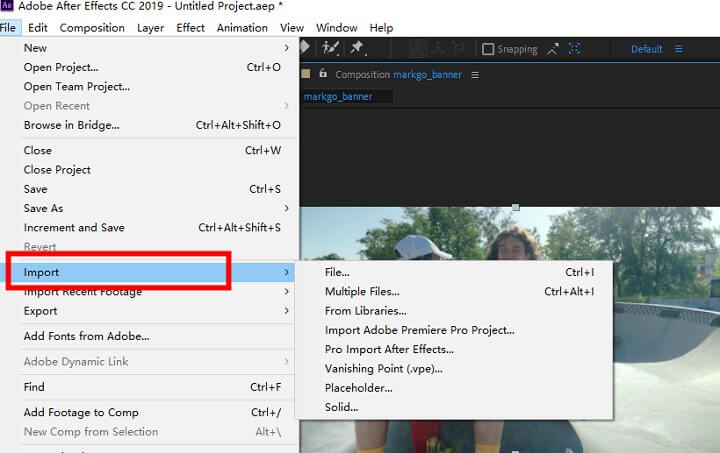 Step #2: Click on the "Roto Brush" tool and select the subject in the video.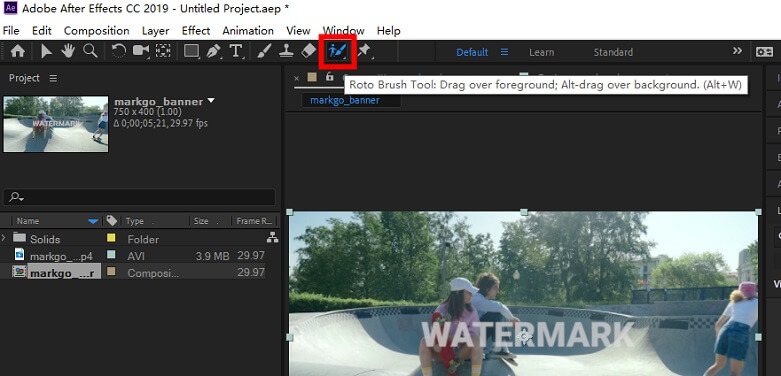 Step #3: Click on the object and drag the mouse to make the object be surrounded by the curved line.
Remember, if you accidentally select a part of the background, just hold down the Alt key and click on the unwanted area to remove it. You can also adjust the brush size by holding down the Ctrl button.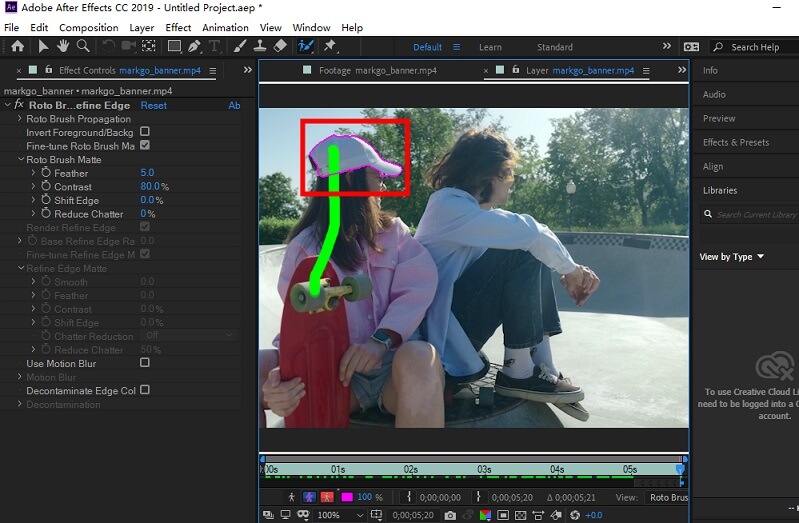 Step #4: To make more precise refinements, head over to the Effects Control section where you can adjust settings like Feather, Reduce Chatter, and other effects.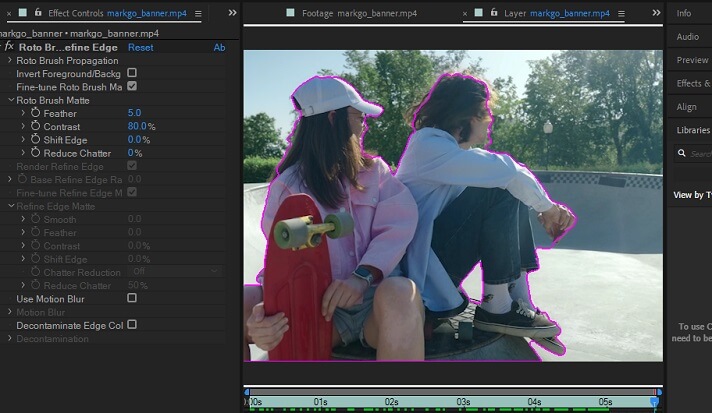 Step #5: Finally, click on Freeze to save the changes, and the black background has been removed automatically.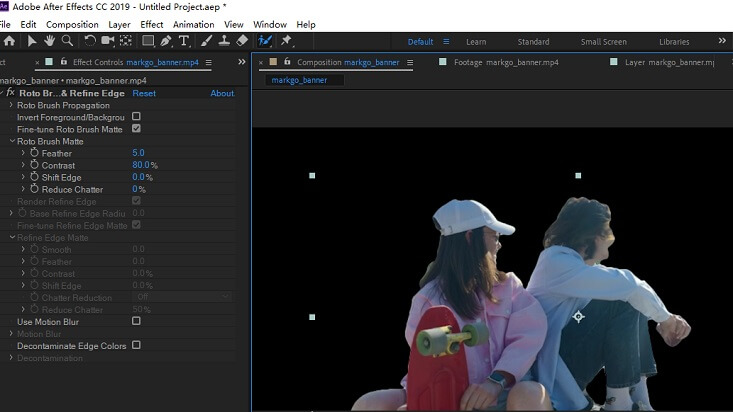 Part 3: FAQs about Black Background Photo Editing
1. How do I put a black background on a picture?
You can put a black background on a picture with single click with an AI photo editing tool -- iMyFone MagicPic.
1. Download and open the app.
2. Click "Background Remover".
3. Upload your image & Wait for 2 seconds.
4. Click "Background" to choose black color.
5. Downlaod and save the image.
2. How to change photo background color?
You can effortlessly change the background color of a picture using the background color changer in iMyFone MagicPic. Just click the "background remover" button, upload your picture, and you're ready to remove and change the background color in no time.
3. How do you edit a photo so the background is black and white?
With a powerful AI photo editing tool -- iMyFone MagicPic, you can simply upload the image, and the powerful AI will help automatically remove the original background and replace it with black or whte background.
Wrap it up
Now you know the simplest method to edit black background photos, allowing you to effortlessly enhance the visual appeal and professionalism of your images!
With iMyFone MagicPic, removing the background of an image is as easy as a single click, followed by effortlessly adding a new background color. You can also take advantage of batch processing and background customization features to save time and meet your specific requirements.
Try iMyFone MagicPic today and elevate your photo editing experience like never before!
iMyFone MagicPic
Get started with iMyFone MagicPic now and transform your photos with ease!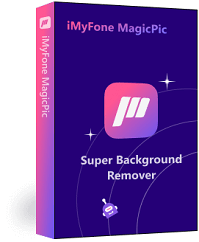 1,000,000+
people have downloaded it