Coub has now become a famous website where people can go and download different kinds of aesthetic videos. It is a platform where people can upload their creativity. Whenever people download their content, a watermark of their will appears just beside COUB. It is because the creator of the video has its copyright.
However, there is a way through which this forced watermark can be removed. In this article, we will share the method to remove the watermark so that you can remove it without any hassle.
Part 1. How to Remove Coub Forced Watermark for Free – No Watermark Video Converted Successfully
There was no watermark on Coub before. But now there are forced watermarks on all the videos. According to many people, this watermark damages the art and design category as people put in a lot of effort making it. However, watermarks are now forced into videos. To be able to remove it, you need to download the specific video. Just click on the "Share" option and then click on "Download" to download the video. Later on, you can download and install iMyFone MarkGo, which is a watermark removal tool to remove watermarks from the video easily.
Tips
Hunting for a tool to get rid of Coub watermark efficiently? Why not try
iMyFone MarkGo
, a professional watermark remover that helps you remove watermark 100% clearly with AI-powered Technology within 5 secs in 1 click.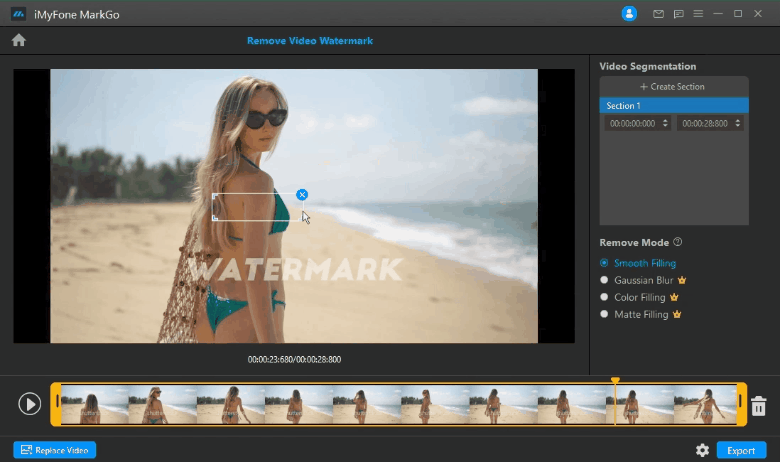 Watch the video tutorial to learn more about MarkGo.
Although the quality of the video downloaded from Coub is not very good, it is somewhat acceptable to many people. Let us see how we can remove the watermark after downloading the video from Coub.
Step 1: After downloading the video successfully, download MarkGo. It is a watermark removing tool that helps the user to remove watermark from photos as well as from videos. The best thing about MarkGo is that it runs on Windows and macOS both. After installation, open the tool. Click on "Remove Video Watermark" as we want to remove the watermark from a video.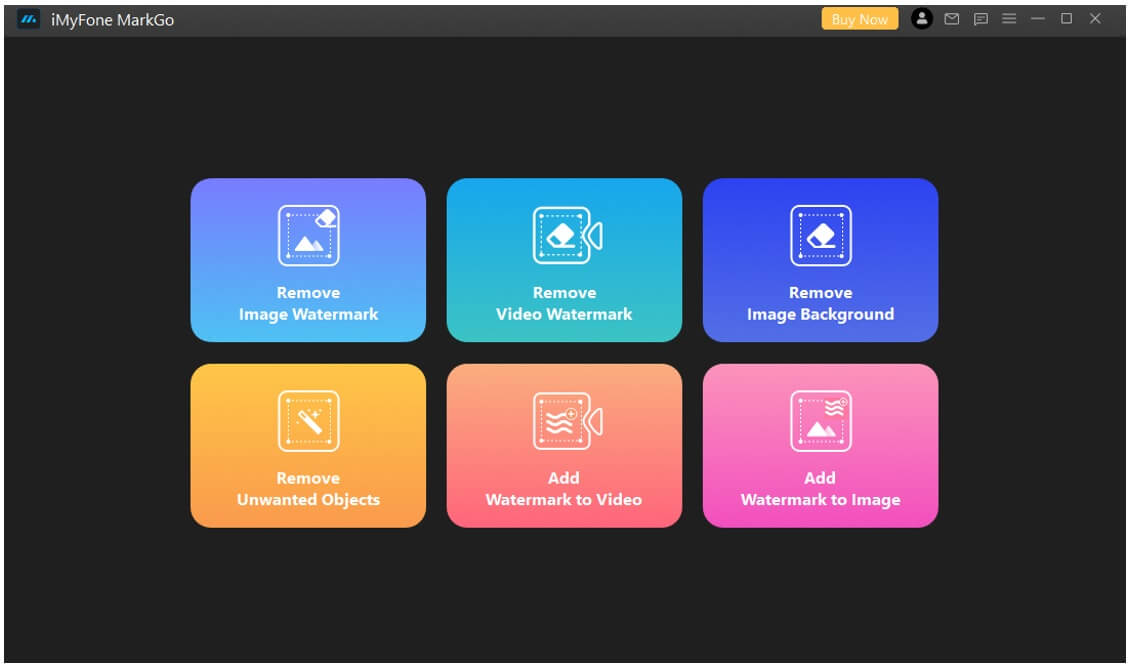 Step 2: You will see an option of "Add Video" in the center of the screen. Click on it to browse or import the video that you have downloaded from Coub. You can also drag and drop the video here.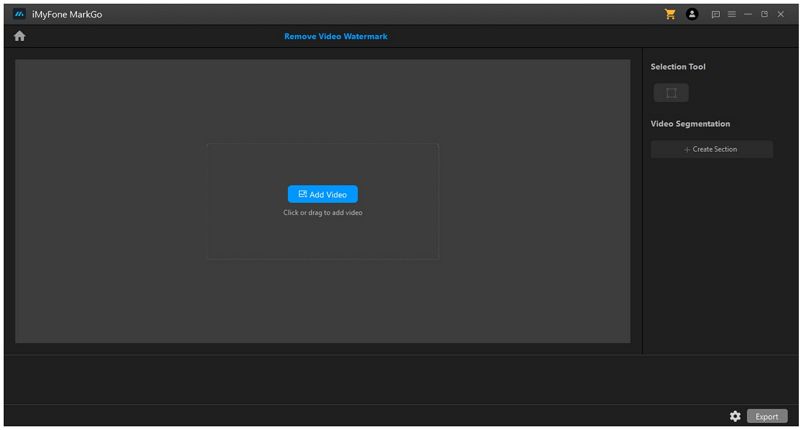 Step 3: After importing the video, you need to select the watermark on the video. With the help of "Create Selection" on the right-hand side, you can easily select the watermark. Select "Smooth Filling" as the remove mode.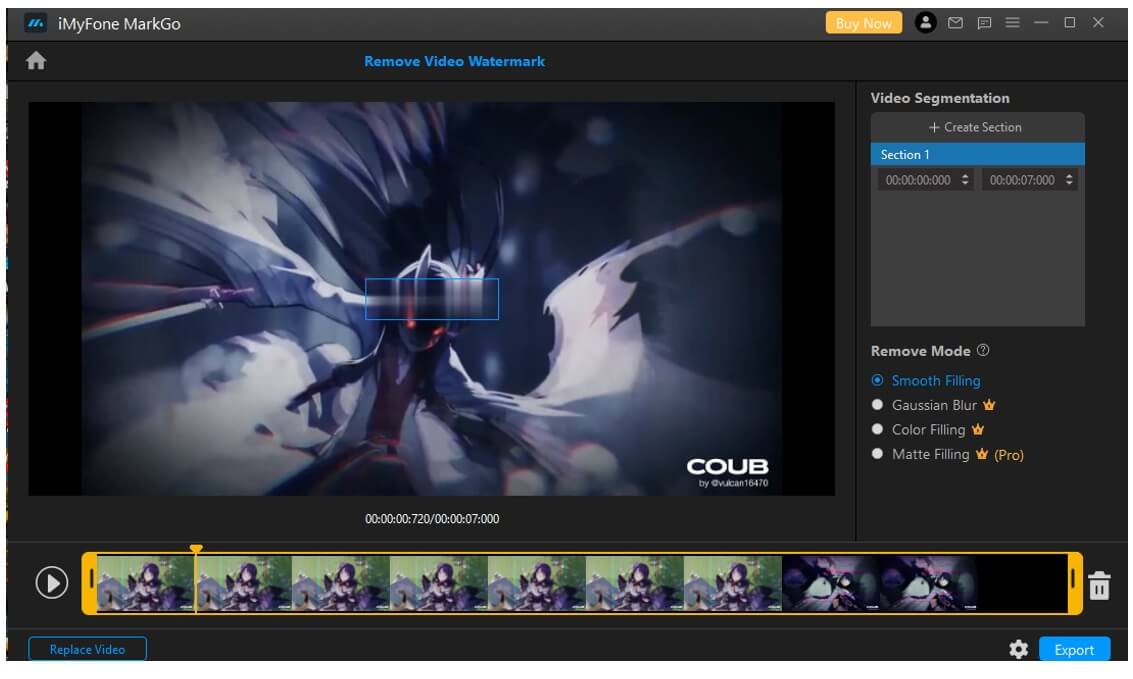 Step 4: Play the video to see if the watermark is completely removed or not. If it is not visible, then you can click on the "Export" button to export it to your PC.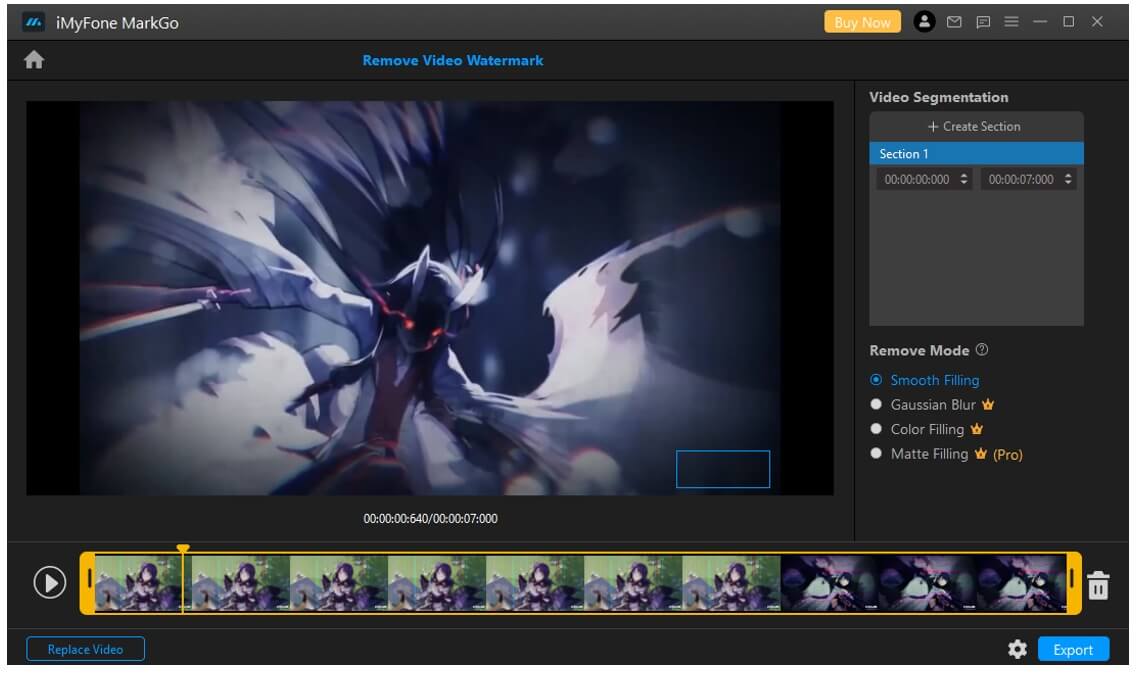 Part 2. Alternative: Free Coub Video Downloader HD Quality Fast
Coub is a website where people can scroll through multiple videos and download what they like. But it does not have an option for the user to select the quality of the video. It only has one quality which is too low. You will see disturbing pixels and blurry videos.
For downloading a video from Coub in better quality, there is an alternate website. This website provides different video quality actions that one can choose from. Let us see which website this is and how we can take advantage of it.
https://pastedownload.com/coub-video-downloader/, this is the website where anyone can go and paste the URL of Coub. It will take a minute or two to process the video, and the video will be ready to download. The user can easily see different video quality options here. If you want, you can only download the MP3 from the video as well. Download the video using this alternate website and remove its watermark from iMyFone MarkGo for the best result.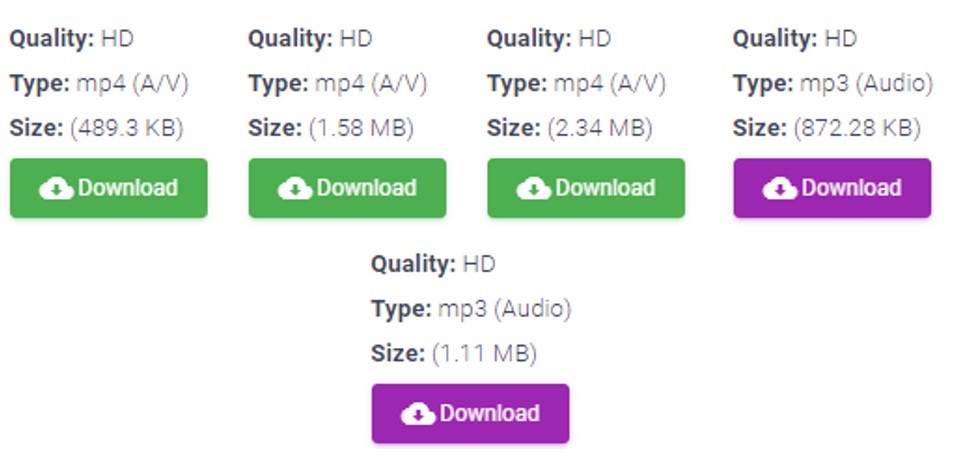 Part 3. FAQs – How to Remove Coub Forced-Watermark for Free
1) Can I download Coub without a COUB below?
No. But you can download Coub and then remove the COUB below with the help of iMyFone MarkGo. It is the perfect watermark removing tool. Just select the watermark, and it will be filled in with the background, completely unnoticeable.
2) How to download videos from COUB?
You can open the video in a new window, click on the Share button. Here, you will see different sharing options. Among these, you will see an option to download. You can easily download it from here, but the video quality will be poor.
There is an alternative website that is mentioned above. This website will allow you to download Coub video in better quality than the original website.
3) Can we put all Coubs without watermarks in one place?
According to many people, you cannot put all Coubs in one place without a watermark. Once a Coub has a watermark, that Coub is ruined. People then find an alternative way to remove the watermark and then save it on their PC.
Conclusion
Coub now comes with a forced watermark. This watermark is not at all accepted by the people. This is the reason people download the video and then use tools like iMyFone MarkGo to remove the watermark. However, you can download good quality Coub from an alternate website, and then you can use MarkGo to remove the watermark. This is the most effective and reliable method to download a Coub in good quality and without a watermark.