Those funky little emojis look cool and are an excellent way to express how you feel about the picture or the event it was taken at.
Sometimes, however, you put some emojis on a snapchat/facebook/twitter/whatsapp/tiktok, or instagram video for fun. But you forgot to back up the original video. So, when you want to use that video without emoji, you have to remove the emoji on the video.
Now, Fortunately, we are living in times where rectifying such errors is possible through smart video editing software.
MarkGo AI is a state of the art image editing software that can automatically remove emojis from your videos, combining image detection and deep learning techniques to find your emojis.
Part 1: Best AI Emoji Remover from Video - MarkGo
When we talk about a smart and intelligent tool that can get the job done perfectly, iMyFone MarkGo is the best one that comes to mind. We love it because it is a one-stop platform for all your photo and video editing needs and is super simple to use.
The versatile software allows you to edit pictures and create seamless results in a few clicks. You can effortlessly remove unwanted texts, watermarks, logos, and emojis that ruin your image and video's aesthetics using iMyFone MarkGo.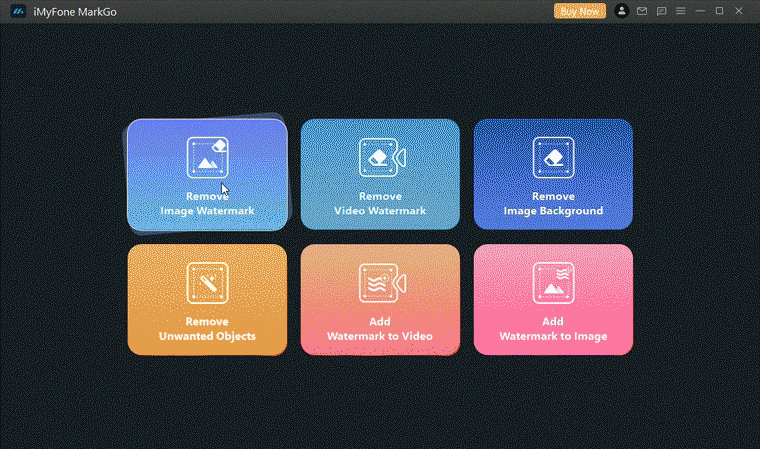 Here are the quick steps to remove emoji from video online as well as photos using iMyFone MarkGo.
Watch the video tutorial to learn more about MarkGo
Step 1: Install the software from the official site and launch it on your PC.
Step 2: On the home screen, import the file you want to work on.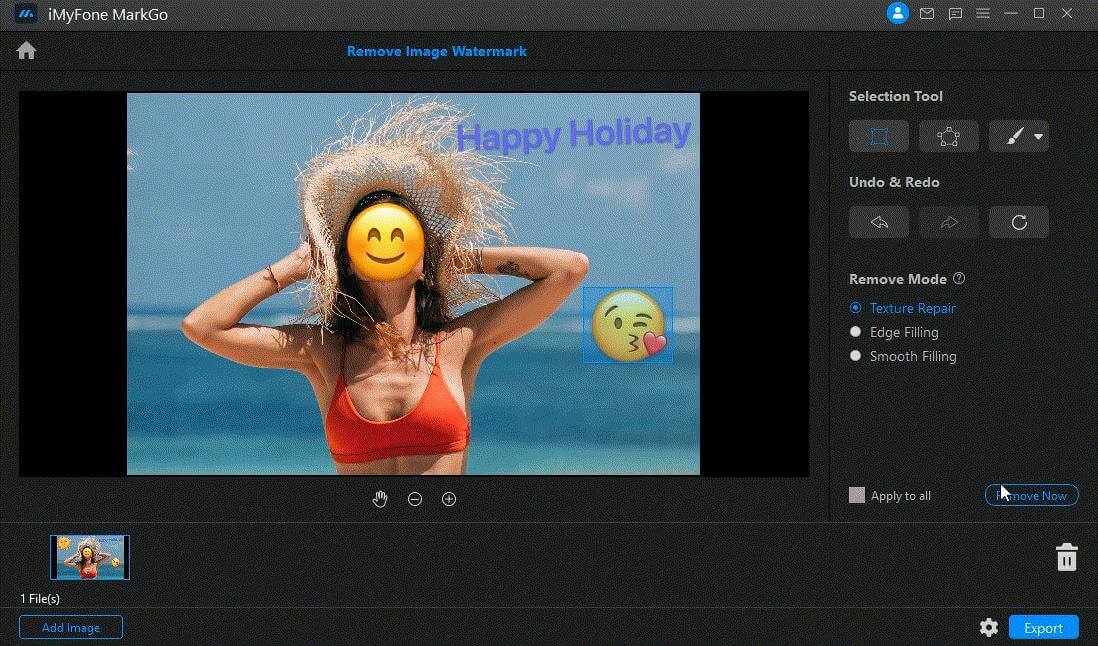 Step 4: Now click on the 'Remove Now' button to erase the emoji bothering you.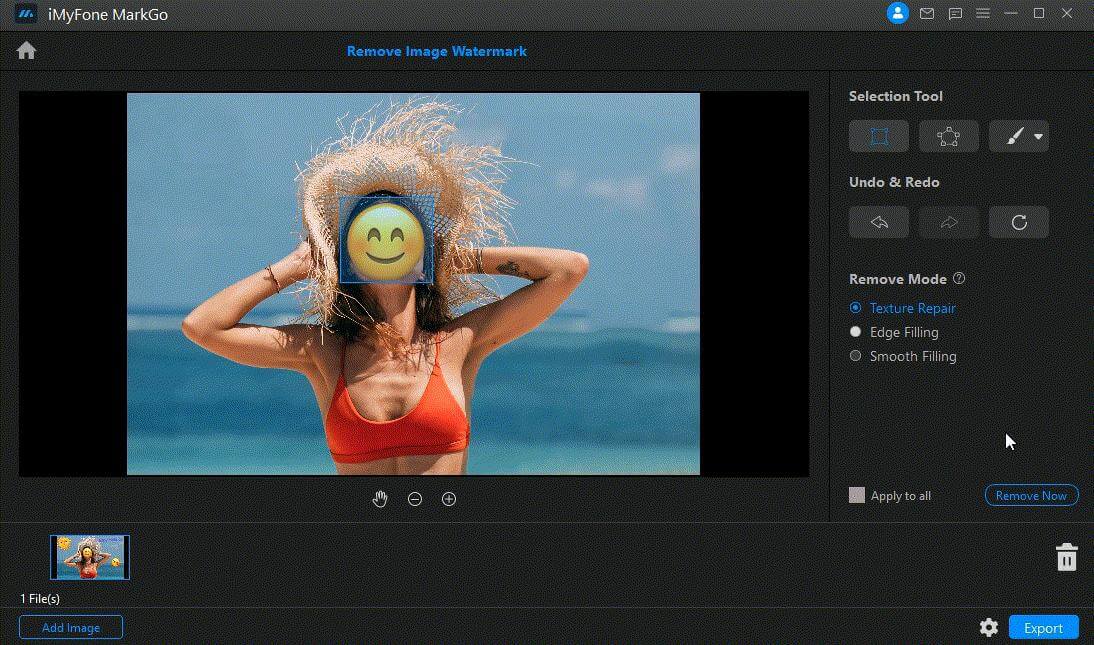 Step 5: Once the emoji has been erased, edit the area from where the emoji has been removed to adjust it with the background. Then export the image on your desktop to have the image saved forever.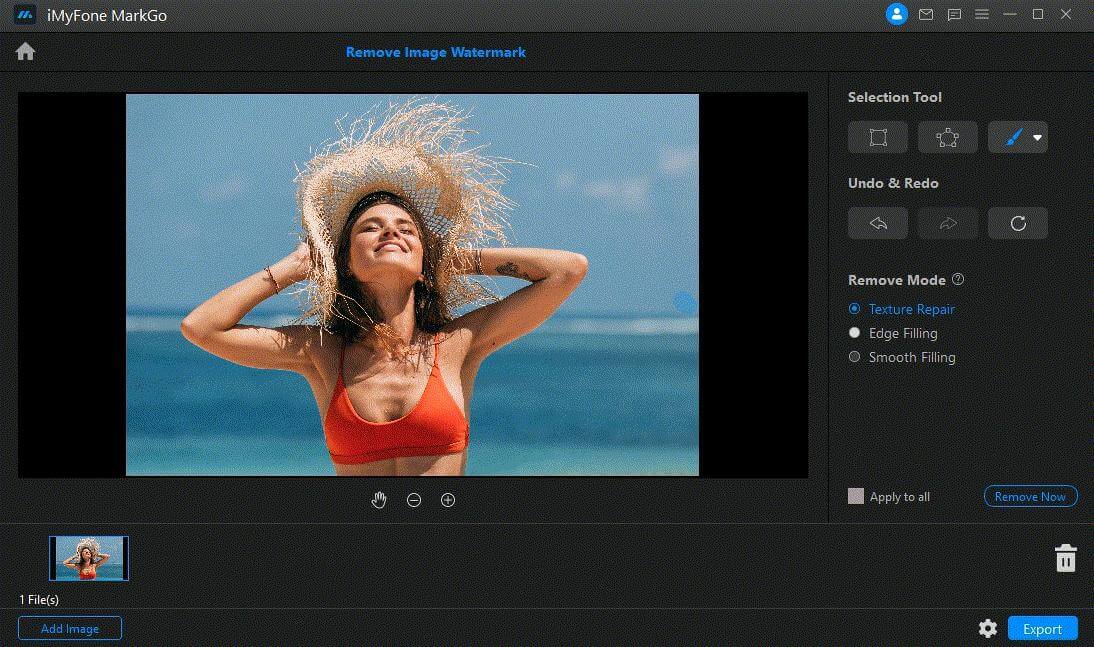 Powerful Features of MarkGo:
It lets you add customized texts to images and videos.

You can import up to 100 of various files and remove watermark, emojis, or logos at once

Allows selection of different parts to be removed.

Best for beginners to learn new techniques.

Offer various formats to save your file in.
Part 2: Erase Emoji from Photo Online with Fotor Online Emoji Remover?
Sometimes when we are in a hurry and do not have the time and enough space to install software on PC, using online emoji remover is a good option. To remove emoji from photos online, Fotor is a popular tool used by many people.
Fotor is a free online tool that allows you to edit pictures on the go. Fotor uses a cloning effect to remove the emoji from the picture and make the results appealing and flawless. Cloning is a simple method that allows you to select the area of your choice from the image that you want to see instead of an unattractive emoji.

Key Features of Fotor:
It is easy to use.

Support major photo formats such as JPEG, PNG, JPG, etc.

Allows quick editing and downloading.
Step 1: Open the web browser and search for Fotor, and you will be directed to the official website.
Step 2: From the home page, select the 'Edit a Photo' option.
Step 3: Now click on the 'Open' on the top bar and access the photo with an emoji you want to remove.
Step 4: Then go to the 'Beauty' option on the left side of the screen. From there, select the 'Clone Effect.'
Step 5: Using the brush tool, select the area you want to see instead of the emoji. And then, start brushing the emoji, and it will be replaced by the selected background.
Step 6: If the cloning does not feel right, you can re-do it by clicking on the Re-choose button and clone again. Adjust the photo intensity and fade capacity from the left bar, save it, and your image is good to go.
Part 3: Get Rid of Emoji from Video Online with Beecut Online Emoji Remover?
Editing photos is one thing but dealing with videos requires some advanced tools and skills to remove emoji from video of whatsapp/snapchat/tiktok/facebook online. But luckily, there are various tools available online that can help you. For example, BeeCut is an online video emoji remover that makes the video editing task easier for you through its robust features and user-friendly interface.
This software is a special bundle of unique features that supports various aspect ratios and gives you a chance to play with your creativity.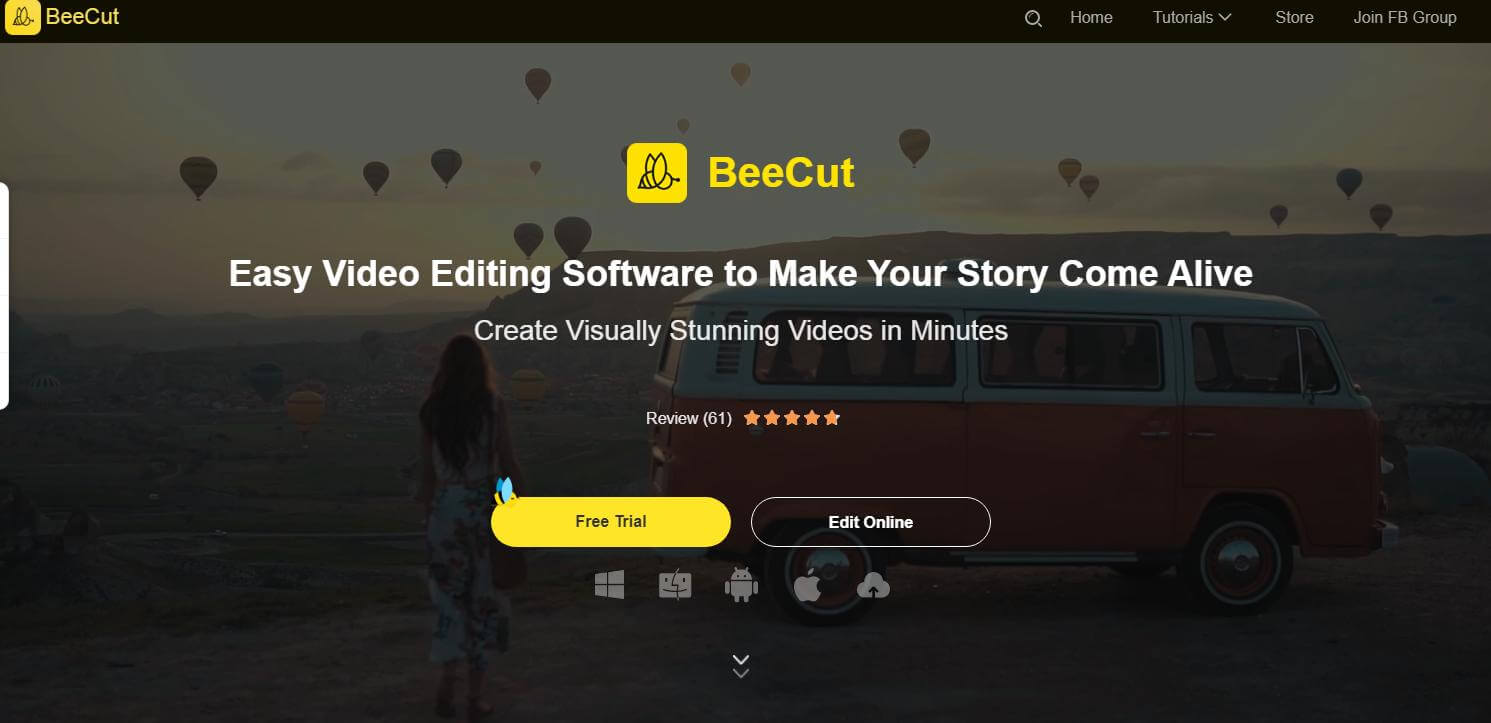 Key Features of Beecut:
Allows you to edit, delete, cut, and split the unwanted parts of the video.

Blurs the emoji area that you have removed.

A downloadable version of this online editor is also available.

Supports a wide range of file formats such as mp4, m4v, MKV, MPEG, mpg, and many more.
To remove a watermark, emoji, or an unwanted item from the video, follow the below steps:
Step 1: Open the BeeCut website on your browser, and you will be on its home page. On the home page, editing pictures and videos options are available.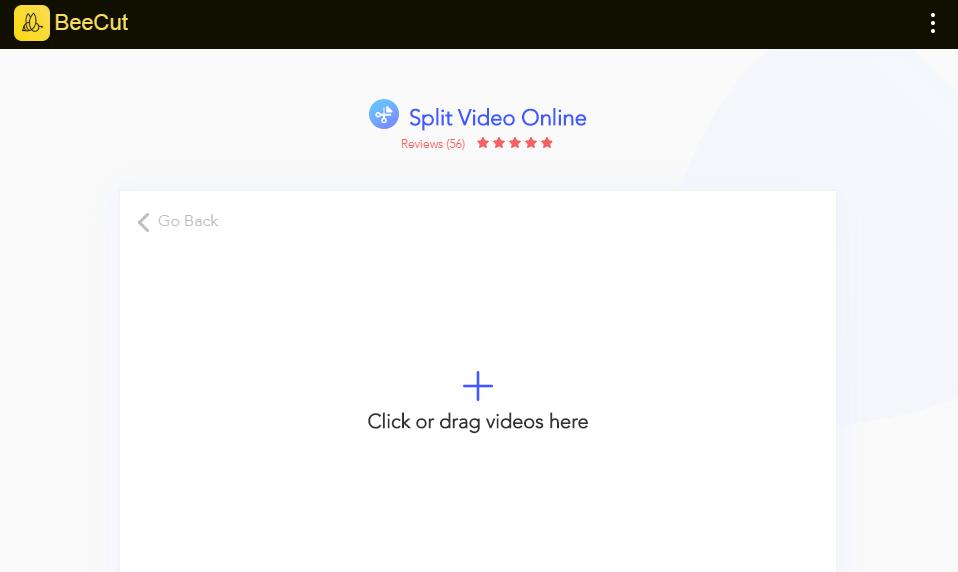 Step 2: Select 'Remove Watermark from Video'.
Step 3: Now upload the video you want to remove emoji from. This online emoji remover also allows you to upload more than one file.
Step 4: A selection box will appear on the screen. Adjust the box over the emoji you want to remove and then resize it accordingly. It also offers to add more boxes options.
Step 5: Once the emoji is selected completely, click on the Erase button to make your video emoji-free.
Step 6: After few processing minutes, the file will be ready to be downloaded on your PC.
Conclusion
Though online tools are convenient for editing your videos and pictures online, working on downloaded software will give you peace of mind of not getting your connection interrupted in the mid-task.
Therefore, iMyFone MarkGo is must-have software with powerful features, for instance, adding watermark, removing background or text from images, along with unlimited access to them even without an internet connection. It lets you edit, save, and share your media files with minimal effort in a few clicks. The software has been designed keeping in mind the needs of both beginners and professionals.
iMyFone MarkGo
Start to Remove Watermarks from Videos and Images Now.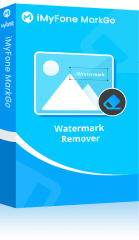 1,000,000+
people have downloaded it