Are you an avid Yu-Gi-Oh! fan who's ever dreamed of sounding like your favorite duelists, or perhaps adding a unique twist to your online dueling sessions? Your search ends here! In this piece, we'll delve into the fascinating realm of Yu-Gi-Oh AI voice technology, including the remarkable concepts of Yu-Gi-Oh voice changer and Yu-Gi-Oh voice generator.
Whether you're an ardent follower of the franchise, a content creator in the gaming community, or simply someone who craves an innovative auditory adventure, these groundbreaking tools are poised to revolutionize your dueling experience and captivate your fellow duelists.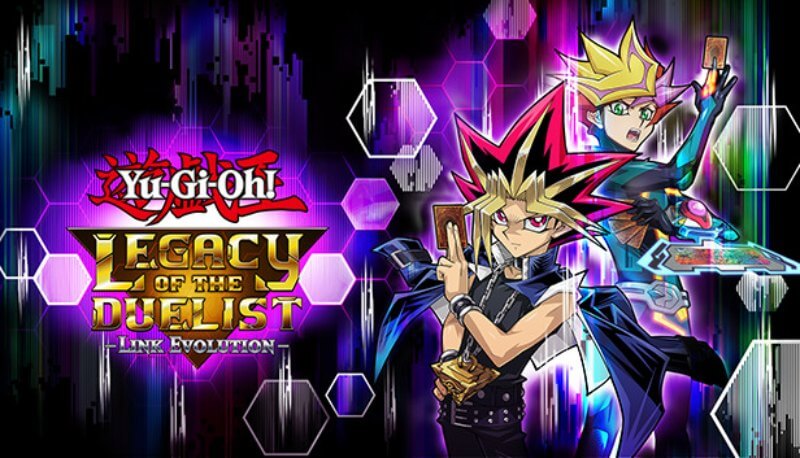 Part 1: What is Yu-Gi-Oh?
Yu-Gi-Oh! is a popular Japanese collectible card game (CCG) that was created by Kazuki Takahashi. The name "Yu-Gi-Oh!" is derived from the Japanese words "Yūgi" , which means "game," and "Ō" , which means "king," translating to "King of Games." The game's origins can be traced back to a manga (Japanese comic) series of the same name, written and illustrated by Takahashi, which was serialized in Shueisha's Weekly Shonen Jump magazine from 1996 to 2004.
Yu-Gi-Oh! manga's success birthed the "Duel Monsters" TCG, mirroring battles with decks of collectible cards. Players strategize with monsters, spells, traps, emulating duelists. The franchise spans anime, games, movies, with evolving cards, mechanics, and a global community fascinated by its strategic gameplay, intricate interactions, and deck-building thrill.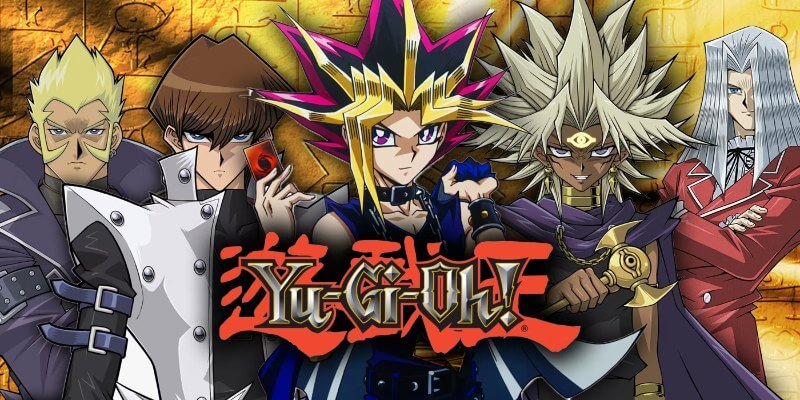 Part 2: Best Voice Changer to Get Yu-Gi-Oh AI Voice
MagicMic real-time AI voice changer, now showcasing the unique AI Yu-Gi-Oh voice. This advanced technology enhances your virtual gaming and chatting experiences with over 250 lifelike voice modifications. Furthermore, MagicMic provides flawless voice recording and filter utilization, expanding its utility beyond gaming and live streaming contexts.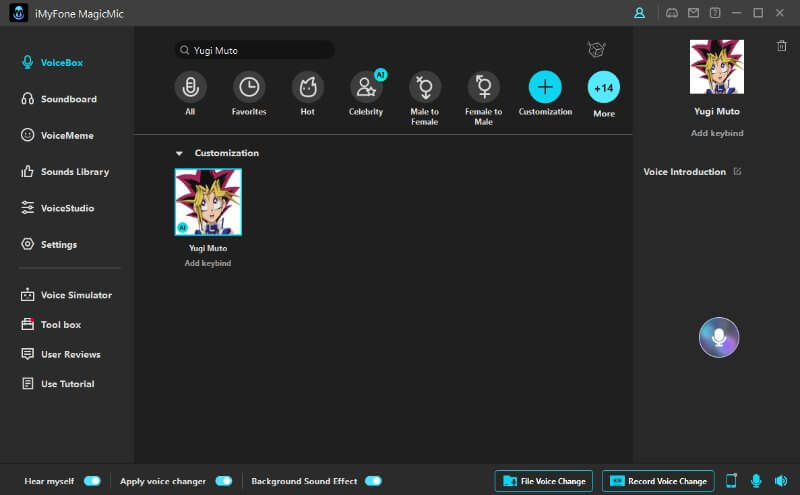 Tips
MagicMic is also a soundboard tool that provides more than
600 sound effects
, and it also provides users with the function of uploading sound effects or downloading and using sound effects on Sound Library. It allows users to play various sound effects in streaming, such as laughter, music clips, Yu-Gi-Oh classic quotes, or other audio effects, using simple commands in voice chat.
How to get Yu-Gi-Oh AI voice?
Step 1: Download and Launch
Install the MagicMic software and log in.
Step 2: Configure Input and Program Settings
Set your main microphone as input, enable "Apply Voice Changer," and turn on "Hear Myself" for instant feedback.
Step 3: Select the MagicMic Virtual Audio Device
Select Virtual Audio Device as input in your chosen app for smooth voice alteration.
Step 4: Choose Voice or Create AI Voice
Explore various effects, devise personalized AI vocal styles (such as the Yu-Gi-Oh AI voice), all easily accessible through designated keybinds.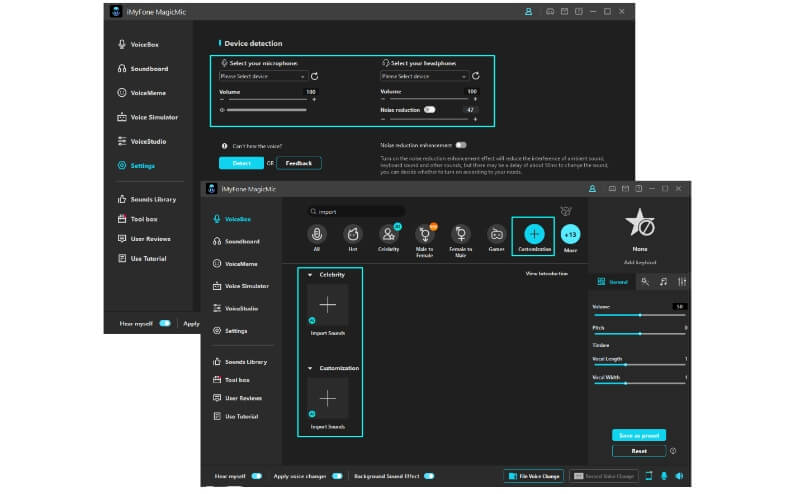 Key features of MagicMic
Yu-Gi-Oh Voice Changer
It provides 250+ voice effects,600+ voice effects and 200+ voice memes.

Instantly enhance voice using real-time AI effects.

Engage through interactive soundboard for dynamic audio.

Easy access to effects via customizable hotkeys.

Improved audio quality with noise reduction.

Compatible with Discord, Twitch for seamless use.

Versatile driver captures and transforms audio sources.
Watch the video
Watch The Video to Know More About Yu-Gi-Oh AI Voice
Part 3: How to Create Yu-Gi-Oh AI Voice with Voice Generator
VoxBox is an innovative voice generator that offers the Yu-Gi-Oh voice AI for video game avatars. With a wide range of more than 3200 AI-produced voices across 77 languages and 100 accents, VoxBox excels in converting text to speech, voice replication, and text transcription.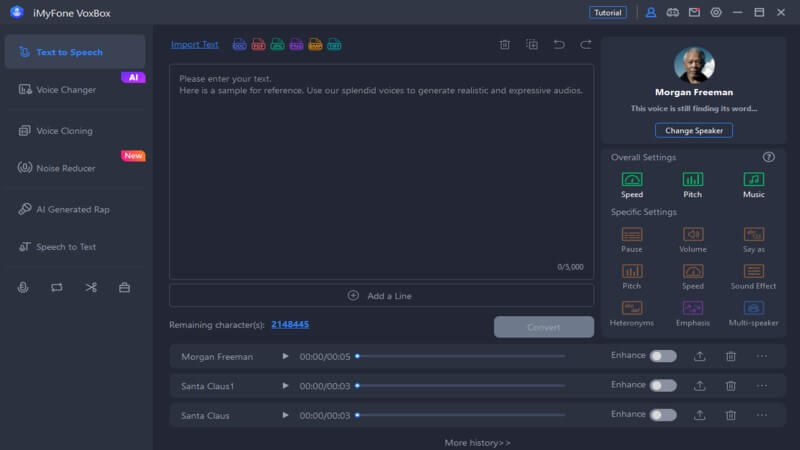 Key features of VoxBox Yu-Gi-Oh Voice Generator
VoxBox provides 3200+ voices for various roles, from YouTubers to celebrities.

Encompassing 46+ languages, including Japanese and German.

Choose from 100+ accents like British, Indian, and Hindi.

VoxBox offers TTS, STT, recording, video conversion, and editing features.
How to use VoxBox Yu-Gi-Oh Voice Text to Speech ?
Step 1: Begin with downloading and installing VoxBox software.
Step 2: Navigate the "Text to Speech" lab to select your desired voice, like "Yu-Gi-Oh."
Step 3: Enter your text, click "Convert," and VoxBox produces your voiceover.
Step 4: Save in top-notch formats (OGG, WAV, MP3) for gaming, business, or social media use.
Part 4: Main Yu-Gi-Oh Characters' Voice Actors
Here are the main Yu-Gi-Oh characters' voice actors:
1.Yugi Muto/Yami Yugi: Dan Green (English), Shunsuke Kazama (Japanese)
2.Seto Kaiba: Eric Stuart (English), Kenjiro Tsuda (Japanese)
3.Joey Wheeler: Wayne Grayson (English), Hiroki Takahashi (Japanese)
4.Tea Gardner: Amy Birnbaum (English), Maki Saito (Japanese)
5.Tristan Taylor: Sam Regal (English), Ryotaro Okiayu (Japanese)
6.Bakura Ryou: Ted Lewis (English), Tsutomu Kashiwakura (Japanese)
7.Marik Ishtar: Jonathan Todd Ross (English), Tetsuya Iwanaga (Japanese)
8.Maximillion Pegasus: Darren Dunstan (English), Jiro Jay Takasugi (Japanese)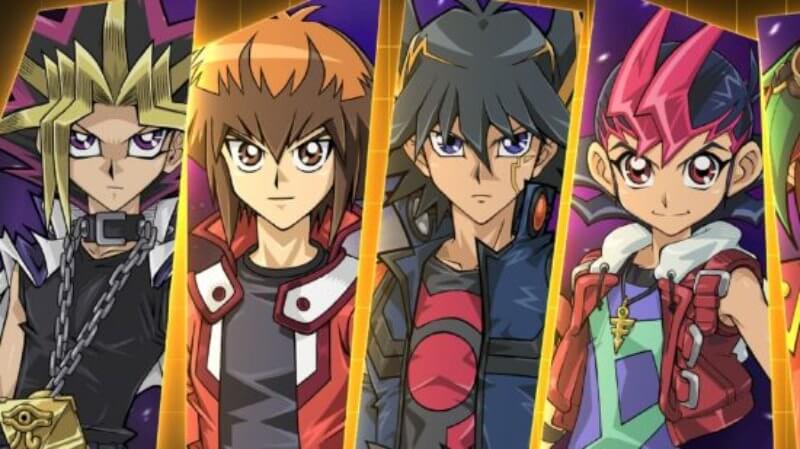 Part 5: FAQs about Yu-Gi-Oh AI Voice
1. What is Yu-Gi-Oh AI Voice?
Yu-Gi-Oh AI Voice refers to innovative technology that uses artificial intelligence to replicate the voices of iconic Yu-Gi-Oh characters, allowing users to adopt these voices in various applications.
2. Can I use Yu-Gi-Oh AI Voice in gaming?
Absolutely! Yu-Gi-Oh AI Voice adds an immersive layer to your gaming experience. You can use it for in-game dialogue, narration, or even to role-play as your favorite characters during gameplay.
3. Can I customize the Yu-Gi-Oh AI Voice?
While customization options can vary, some platforms might allow you to adjust pitch, speed, and other parameters to fine-tune the generated voice to your preferences.
Final words
In conclusion, the world of Yu-Gi-Oh AI voice opens up exciting possibilities for enthusiasts and creators alike. This cutting-edge technology, with its ability to replicate the voices of beloved characters, transcends gaming and ventures into content creation, streaming, and beyond. Whether you're a gamer seeking to embody your favorite duelist or a content creator aiming to inject a unique flair into your work, Yu-Gi-Oh AI voice changer such as MagicMic and VoxBox stands as a bridge between imagination and reality.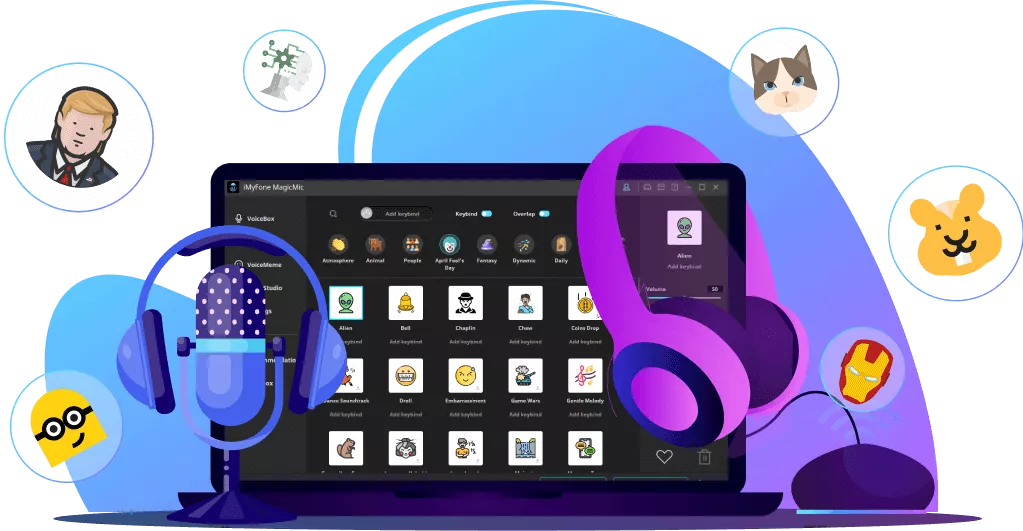 250+ Voice effects for one-click voice changing in real-time.
Huge library with 600+ Voice Effects and 200+ Voice Memes.
Sound emulator in games, live, chatting, online classes, and more.
Voice recording and audio voice changing is supported.
Voice studio lets you create any voice you like.