Are you looking for Toad AI voice to immerse yourself in the Mushroom Kingdom? Well, you're in luck!
In this blog post, the best AI Toad voice generator will be introduced and a step-by-step guide on how to generate Toad AI voice will be offered.
Read on!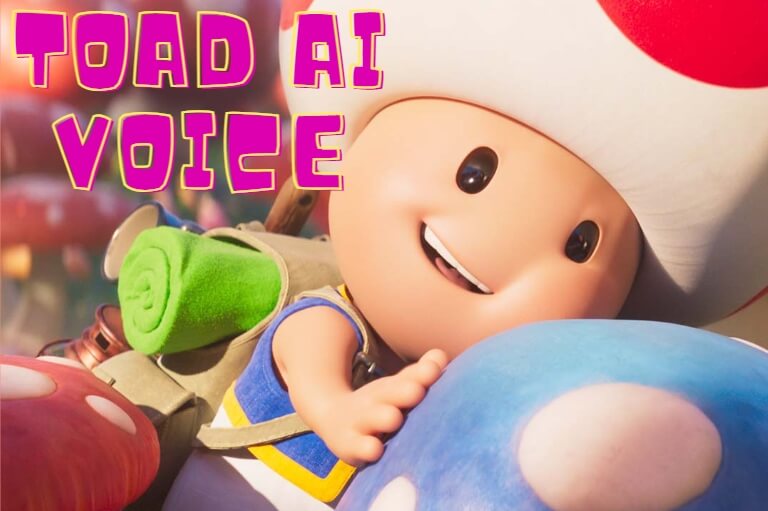 Tips
Listen to Toad AI voice generated free using MagicMic!

Part 1: Do You Know Toad?
Toad is a fictional character in Mario, aka. Kinopio in Japan, and it was created by Shigeru Miyamoto. He is widely recognized by the iconic mushroom-like head, and the place that he most like is Princess Peach.
Toad serves as a NPC in a series of Mario games, guiding the main characters in a variety of spots. But, in some occassion, Toad is the leading character, like Super Mario Bros. 2, Wario's Woods and Super Mario 3D World.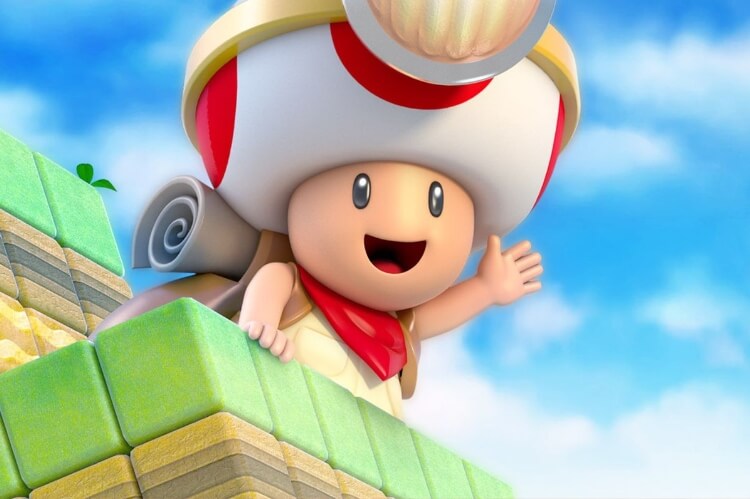 Part 2: How to Generate Toad AI Voice to Immerse in Mario Franchise
1. MagicMic - Toad Voice Changer
MagicMic enables you to generate realistic and natural-sounding Toad AI voice only by uploading an audio file, further allowing users to add to keybinds and sound like him in real-time, like streaming on Twitch, Discord and more.
Except for Toad AI voice, you can also gain access to other 225+ AI voices, 600+ voice effects and 200+ voice memes, adding more fun to your streaming, gaming or online real-time talking.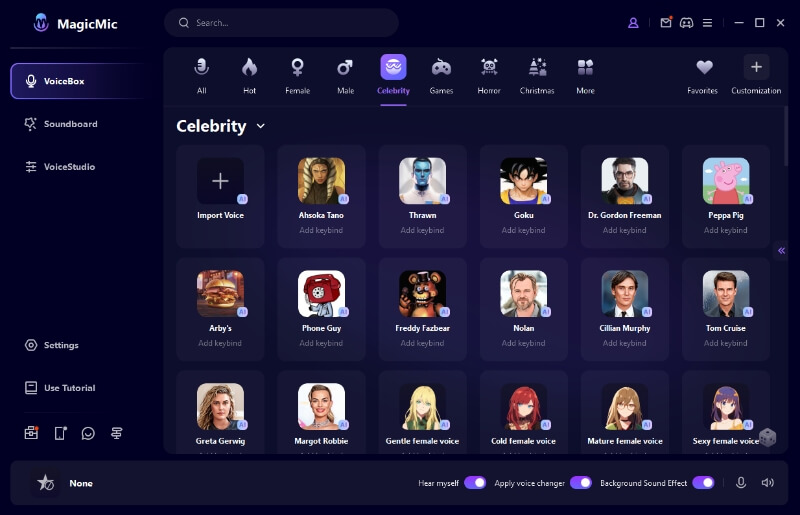 How Generate Toad AI Voice in MagicMic:
Step 1: Download and Launch this Application
Step 2: Configuration
Enable "Apply Voice Changer" for immediate voice change, and activate "Hear myself"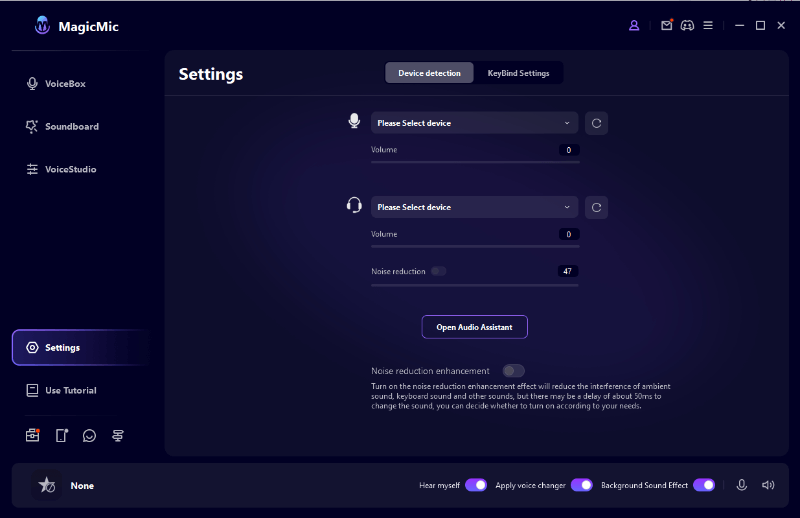 Step 3: Audio Device Selection
Opt for the Voice Changer Virtual Audio Device as your app's input.
Step 4: Get/Generate Voices or Effects
Click "Customization", and upload an audio file boasting Toad iconic voice to clone his voice, and set up keybinds for smooth effect transitions.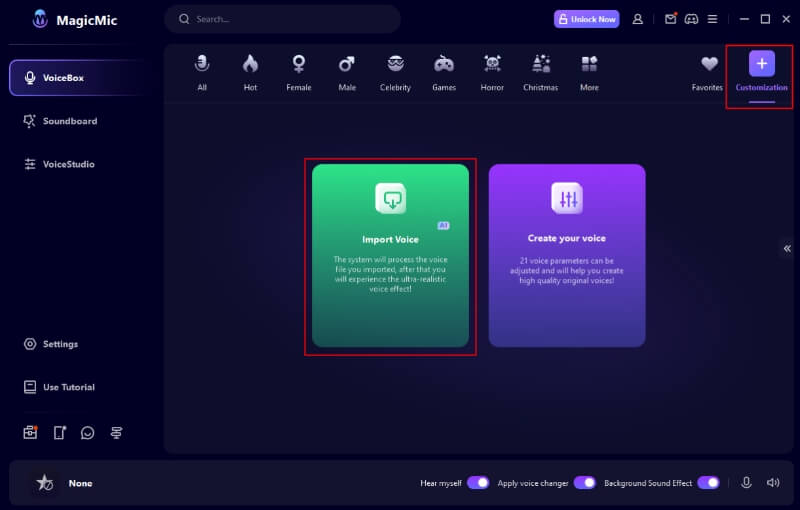 Special Offer: Get Official MagicMic with A Discount
35% off Coupon Code: MAGICMICYT
Key Features:
225+ voice-changing AI voice filters, including male to female, kid, devil, fictional characters, etc.

Enables to add more fun to your streaming or gaming with 600+ sound effects, 200+ voice memes and background sound effects.

It supports the customization pf voices by adjusting various parameters.

Generate any voices catering to your preference with single click.

Change your voice in platforms like Discord, Fortnite, Valorant, Zoom, Twitch, and more.

Switch voices with assigned hotkeys or keybinds.
2. VoxBox - Toad Text to Speech Voice Generator
If you are a content creator amd want to use Toad AI voice to dub your video, VoxBox serves as the best text to speech voice generator with the realistic Toad voice it offers.
Apart from Toad voice and 3200+ other voices, you can also clone any only by uploading an audio file, meeting all your needs with one software.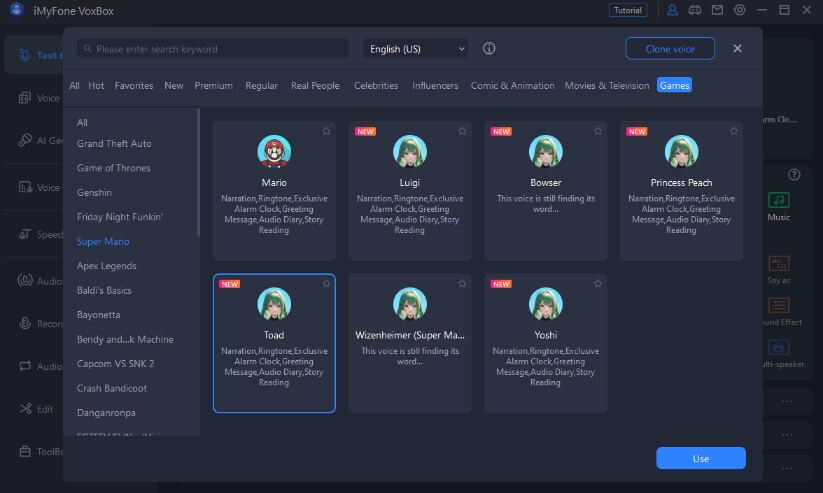 Key Features:
New users are given 2000 free characters counts for usage.

Allows to clone any voice as you wish with ease but high quality.

3200+ voices available in 77+ languages.

Speech-to-text, audio recording and editing, audio conversion, and AI rap generation, all in one place.

MP3, WAV, Ogg formats are supported.

It is good for many application scenarios, like dubbing for your fan creation, making education or marketing materials.
Part 3: Info about Toad Voice Actor
Keegan-Michael Key, born on March 22, 1971, is an American actor, comedian, screenwriter, and producer. He is the voice of Toad in The Super Mario Bros.
He has participated in making of film, television, and comedy, like famous work with Jordan Peele in Comedy Central's "Key & Peele." With his distinct talents in acting in voice works or filmes, Key has been invited to perform a myriads of characters who are widely known by people.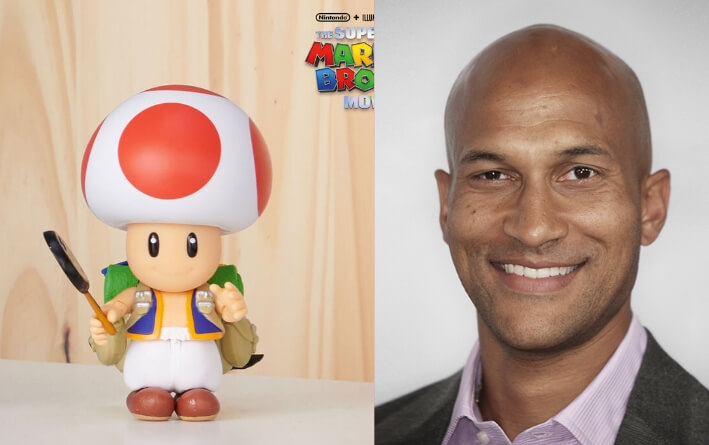 Part 4: Hot FAQs About Toad AI Voice
1. Who voiced Toad in Mario franchise?
Keegan-Michael Key
2. How can I get Toad AI voice for my content?
You can get his attractive voice using MagicMic or VoxBox, which allows you to transform your own voice into Toad voice, or convert text into his AI voice.
3. Is Toad a good guy in Mario?
Yes, Toad is a good guy, since he shoulders the responsibility to his princess.
Conclusion
In conclusion, generating Toad AI voice makes it easy for content creator, gamers, and Mario franchise fans. With products like MagicMic and VoxBox, whether you're looking to entertain your audience or add a fun twist to your content, these tools have you covered.
So, why wait? Download MagicMic and explore the wonders of Toad AI voice today!