Do you want to change your voice to a sweet tone? Most people try many other voice changer apps or software, but they don't get the result they want.
There are so many tips and easy tricks for how to make your voice sound sweet girl. You just need to know what you're looking for. For this reason, with this article, you will learn a few simple tricks about how to make voice sweet and soft naturally.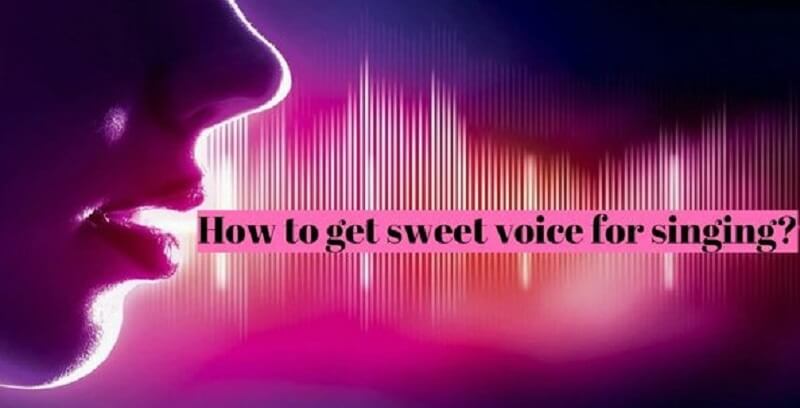 Part 1:How to Sweet Your Voice?
When your voice has some sweetness to it, people will want to hear what you have to say. If you have a commanding voice that makes people listen, that's great too! But if you want to make friends with your friends and family members, then use these techniques to sweeten your voice:
1) Do Exercises
Voice exercises are great for strengthening your voice and improving it in the long run. Here are some of the best voice exercises that you can do at home: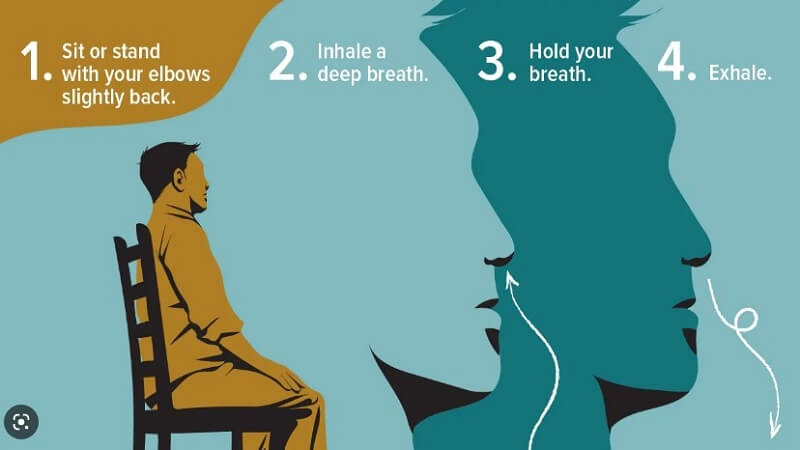 Breathing Exercises – These are great for improving your breathing technique and making sure that you have good breath control at all times. You can do this by breathing through your nose as much as possible and by letting the air out slowly through your mouth when needed.
Lip Trills – This exercise helps with making sure that all of your vocal cords work together properly so they can produce better sounds together when needed! Lip trills are also useful because they help strengthen your jaw muscles, so they don't hurt while singing or speaking!
2) Use Voice changer to make voice sweeter( The better way)
Voice changer is the best way to make your voice sweeter. It's easy to use, and you can record yourself with a modified voice and check how sweet the sound is.
Part 2:Top 3 Voice Changers to Make Your Voice Sweeter
Voice Changers are useful when you want to make prank calls. If you would like your voice to be sweeter, then you need to use the best voice changer.
There are different types of voice changers available in the market. It is difficult to determine which one is the best for you. To help you in this regard, we have listed some top 3 voice changers below.
If you are looking for a voice changer that can make your voice sweeter and funnier, the MagicMic is the best choice. MagicMic is a voice changer app that uses the microphone on your phone or tablet to record sounds, then changes the pitch using one of its many effects.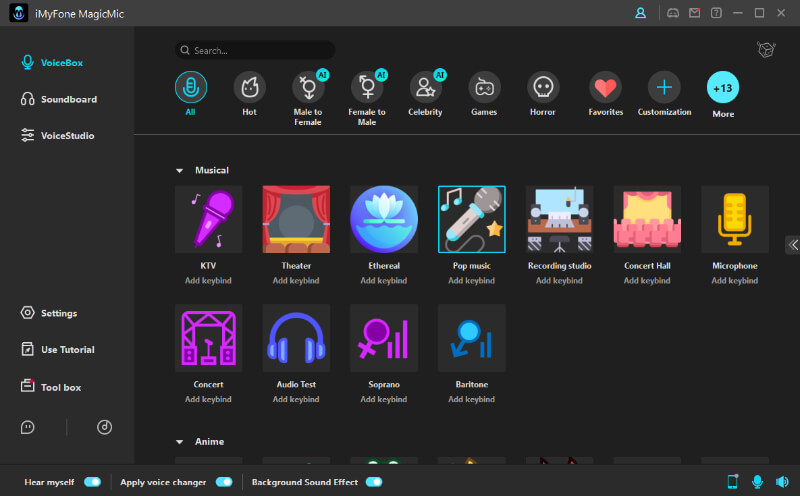 Key Features of MagicMic Voice Changer
Easy Interface

Free version available

Change your voice into anything you want

Record your voice

Over 300+ voice effects
Pros:

Easy to use, just download and install

You can change your voice in real-time.

Has a wide range of voices available for free.

Crisp and clear voice quality.
Cons:

Relatively new kid on the block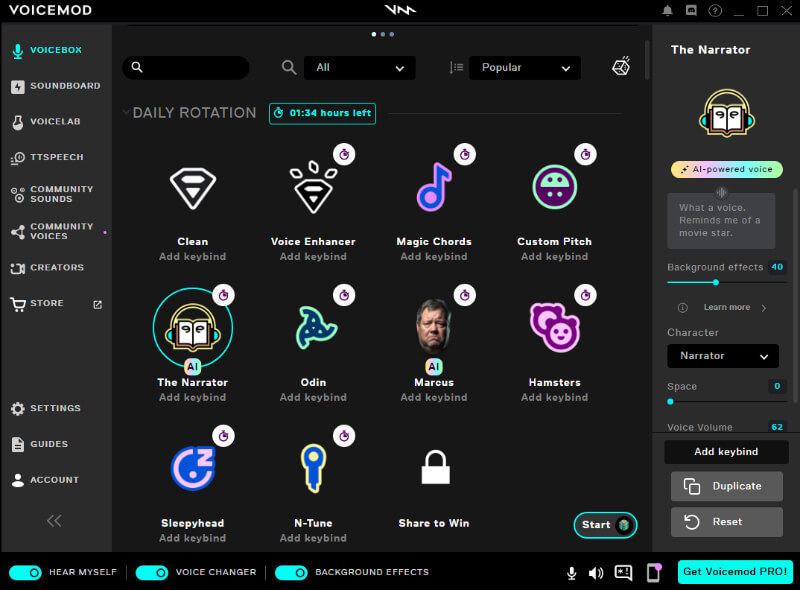 Voicemod is a powerful voice changer that can change your voice and make it sound sweeter. With its simple interface, you can easily change your voice by using it on your PC or Mac. It's very easy to use, and it can be downloaded on both Android and iOS devices.
Key Features of Voicemod
Instant voice modulation (change voice in real-time)

Change voice pitch and speed

Add effects to your voice (echo, distortion, etc.)
Pros:

Real-time voice changing.

Add awesome effects to your voice

Change the pitch of your voice

Share your modified voices with others
Cons:

Not many options for female voices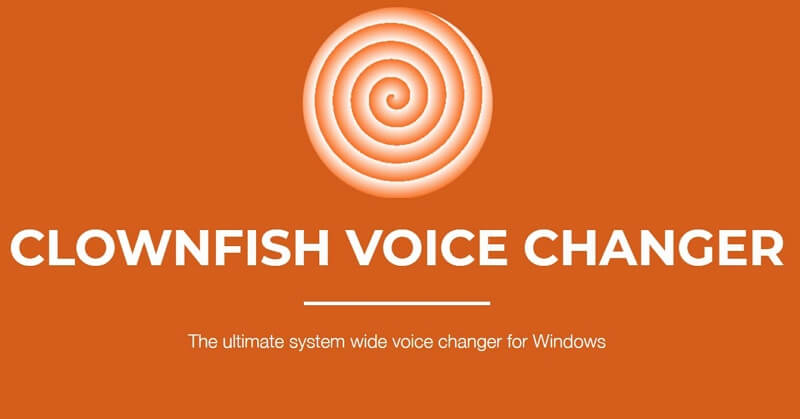 If you love the sound of a kid's voice, then this voice changer is for you. It will transform your voice into an adorable kid's voice that will make people smile. You can changeyour voice to different animals like cats, dogs, mouse, parrots, and many more.
With this tool, you can record your audio and then change it to any sound you want by simply pressing a button. You don't need to worry about recording quality as it automatically adjusts your voice to match the input volume and quality of the device being used.
Key Features of Voicemod
Over 70 voices to choose from.

Create custom voices

Change the pitch and speed of existing voices
Pros:

Change your voice to a man, woman, or child.

There are many different hilarious voice effects.

Use it to change the way you sound on the phone.

Make your friends laugh by changing their voices!
Cons:

The sound quality is not very good.
Part 3:Most Recommended Voice Changer - MagicMic, Why?
| Product Name | OS | Voice Filters | Voice Effects | Hot Keys | Voice Customization | Price |
| --- | --- | --- | --- | --- | --- | --- |
| iMyFone MagicMic | Mac&Windows | 100+ | 300+ | Yes | yes | 9.95$/Quarter,19.95$/Year,39.95$ Lifetime |
| Voicemod | Windows | 65+ | 300+ | Yes | yes | 12/Quarter,18$/Year,45$ Lifetime |
| Clownfish | Windows | 14+ | 30+ | No | yes | Free |
iMyFone MagicMic is the most recommended voice changer by the majority of users. It has stable and reliable performance, with a variety of sound effects and good quality. The main interface is simple, easy to use, and understandable.
Conclusion
Sweet Voice Changer is the best choice to make your voice sweet. There are numerous other voice changer applications and websites on the market.
Use these resources, along with our simple instructions from above, to help you find a voice changer that will let you explore your creative side and sound like your favorite pop star!