You're likely familiar with Shaggy Rogers, a fictional figure and a central personality in the Scooby-Doo universe. Are you enchanted by his unique voice and yearning to effortlessly transform your own? Look no further – enter the realm of voice changers!
In this article, we'll tell you how to sound like Shaggy through Shaggy AI voice technology and the ingenious Scooby-Doo Shaggy voice changer.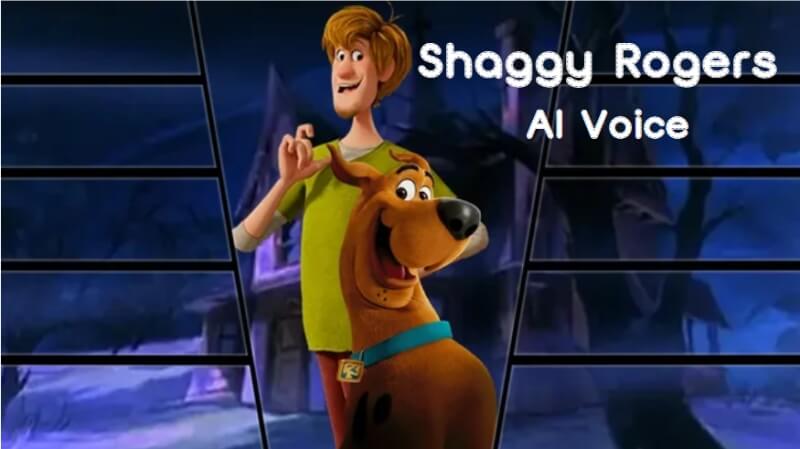 Part 1: Meet Shaggy Rogers and Shaggy's Voice Actor
Shaggy Rogers is a character from the long-running animated series "Scooby-Doo." Created by Joe Ruby and Ken Spears, Shaggy made his debut alongside his equally famous Great Dane companion, Scooby-Doo, in 1969. What sets Shaggy apart is his laid-back attitude, boundless appetite, and comically fearful nature. He's never one to shy away from a Scooby Snack or to offer up his famous line, "Zoinks!" in the face of danger. Despite his cowardly tendencies, Shaggy's loyalty to his friends and his clever thinking often play a crucial role in solving the mysteries that the gang encounters.
Voicing Shaggy is no small feat. Casey Kasem masterfully portrays his quirky personality, making every interaction with Scooby-Doo and the rest of the gang feel authentic and engaging. The voice actor's dedication to staying true to Shaggy's mannerisms and vocal nuances is a testament to their craft and the impact they've had on the character's legacy.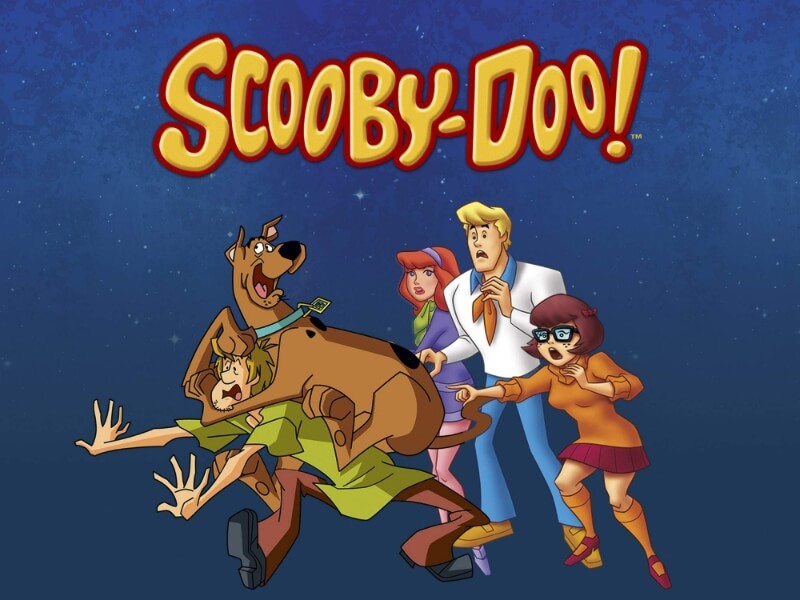 Part 2: How to Sound Like Shaggy Rogers with AI Voice Changer?
MagicMic voice changer is an innovative real-time Shaggy voice AI that can easily change your voice in plenty of plantforms. With the 250+ AI voices, 600+ soundboards, 200+ voice memes, this technology brings fun to communication, making conversations unique and entertaining.
Tailored for gamers and YouTubers, MagicMic emerges as the best solution for voice modulation. Integrated into online interactions and streaming, this AI voice changer adds mor fun to your conversations. Whether bantering with friends during gameplay or engaging with your audience on YouTube, MagicMic amplifies your creative potential.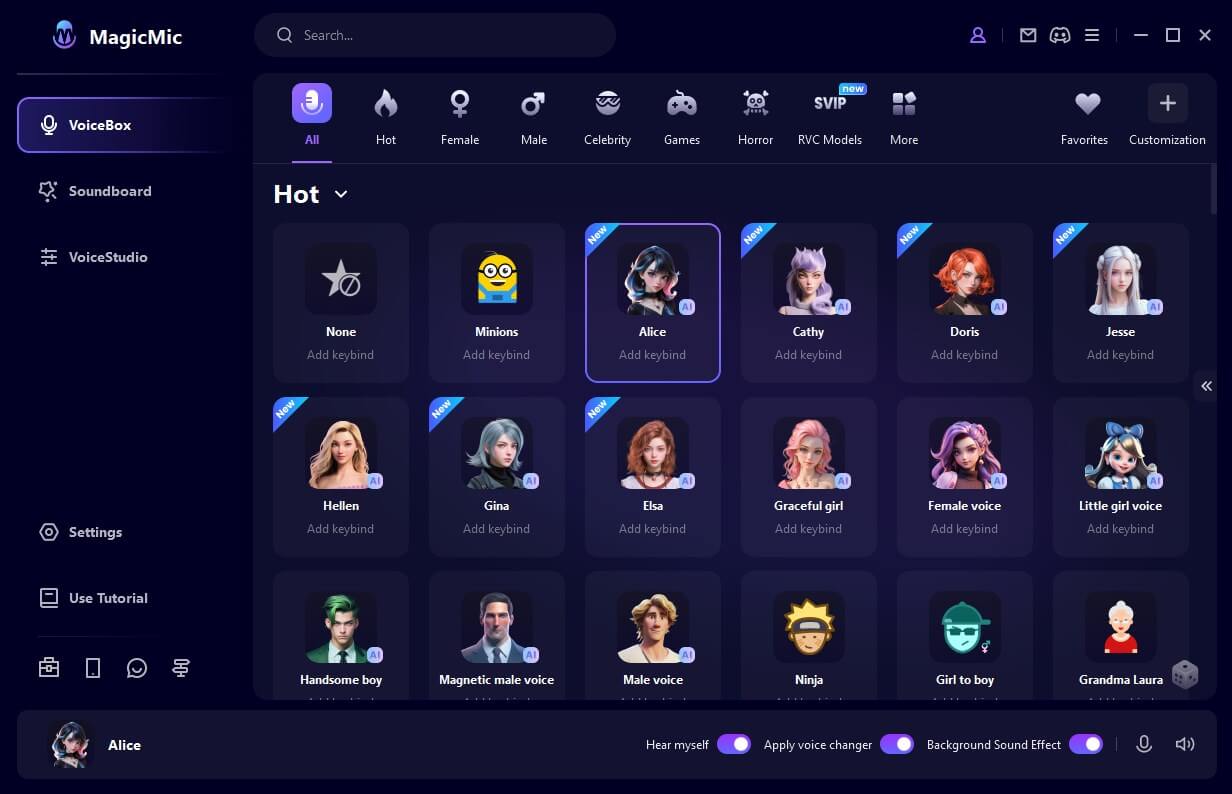 Key features of MagicMic
Shaggy AI Voice Changer
250+ voice effects, 600+ soundboards, and 200+ voice memes, offering a vast array of creative options.

It offers a variety of AI voices, including those of cartoon characters, singers, and celebrities, which can be used in popular gaming platforms like PUBG, Call of Duty, Fortnite, and Overwatch.

It provides a user-friendly interface, allowing personalization of voice effects.

Optimize interaction with keybind controls, swiftly switching between various voice effects during conversations or interactions.

Enhance voice clarity with noise reduction features, ensuring that selected effects remain distinct and clear in real-time engagements.
How to generate Splatoon AI voice with MagicMic?
Step 1: Download and Launch
Get started by downloading and installing the MagicMic software on your device. Launch the app and log in using your email. Then, proceed to customize your settings.
Step 2: Configure Input and Program Settings
Tailor your experience by selecting your primary microphone as the input. Turn on the "Apply Voice Changer" feature and activate "Hear Myself."
Step 3: Select the MagicMic Virtual Audio Device
Incorporate your modified voice by designating the Voice Changer Virtual Audio Device as the input in your chosen application.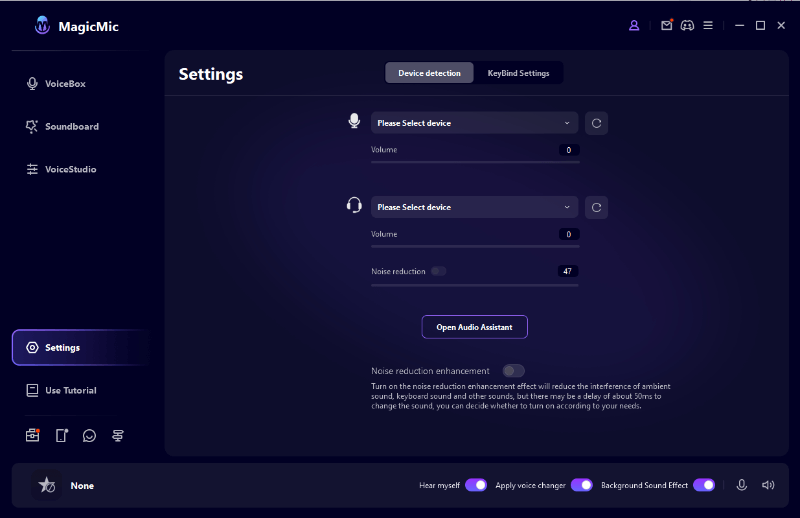 Step 4: Choose Voice and Sound Effects or Create AI Voice
Choose the voice from "VoiceBox" that you are interested in. You can also add keybinds for them to enhance your gaming experience
If the voice you want isn't available, click on "Customization" to upload an audio clip, such as Shaggy's voice, and you'll obtain the Shaggy AI voice.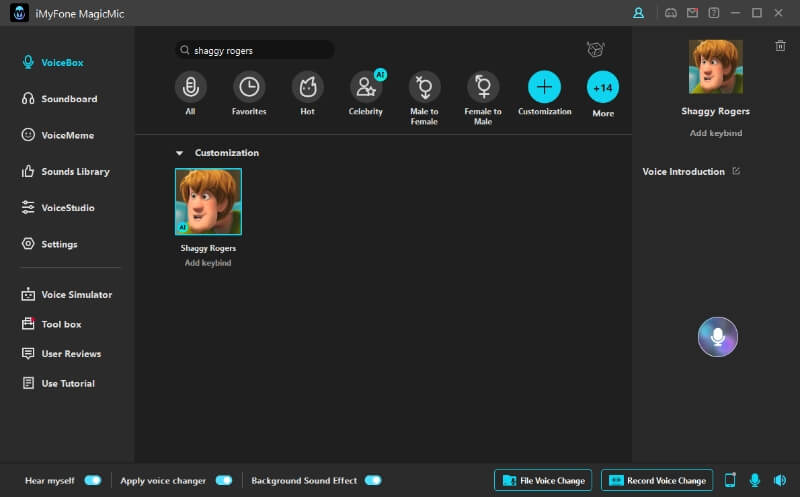 Part 3: Get Shaggy AI Voice by Using Voice Generator
If you're seeking a Shaggy Rogers voice for text-to-speech purposes, VoxBox could be an excellent option. Serving as a Shaggy Rogers voice generator, VoxBox offers a unique solution for capturing the iconic vocal style associated with the beloved character.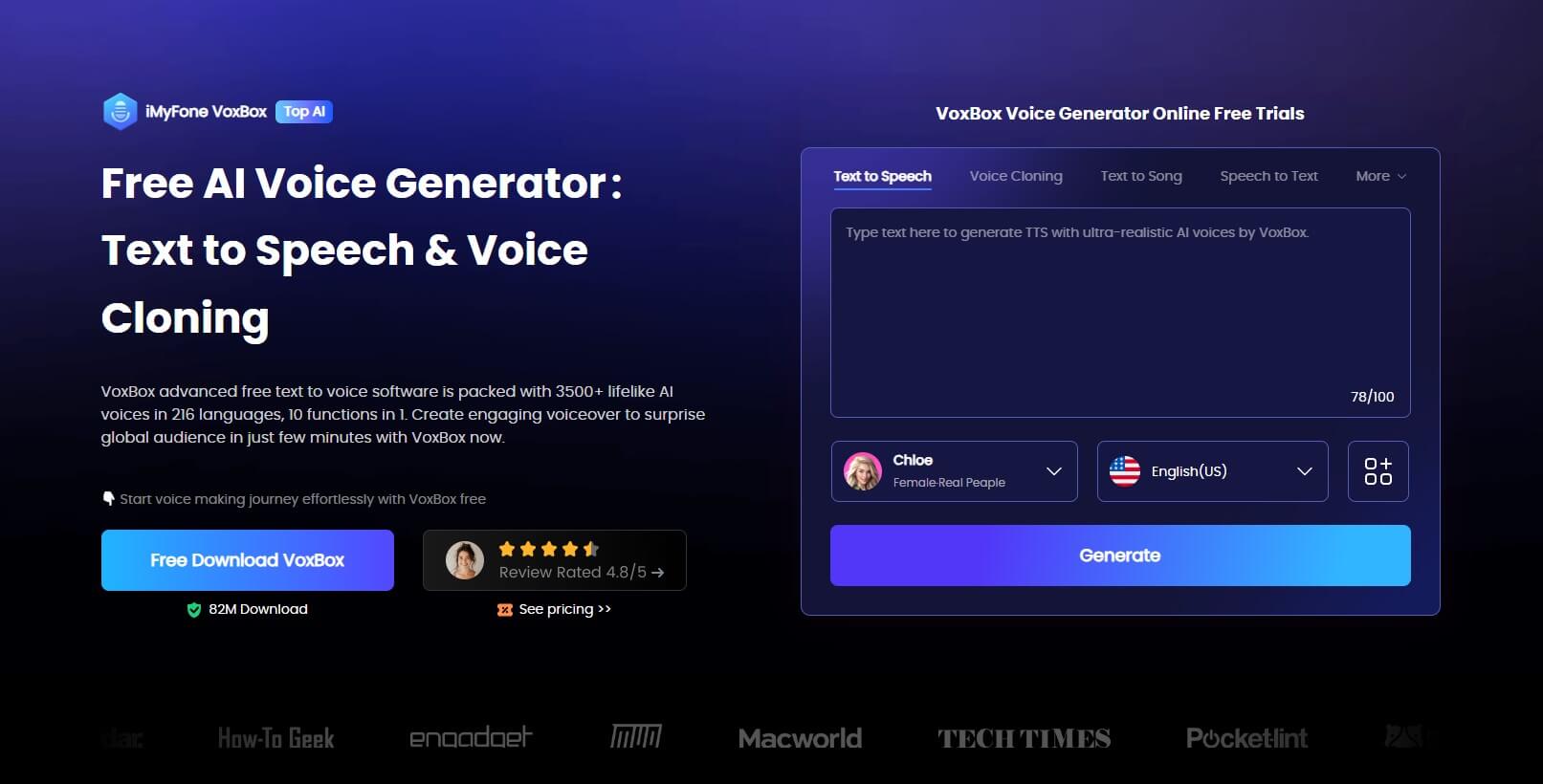 Key features of VoxBox Shaggy Voice Generator
Discover 3200+ voices across 46+ languages for Text-to-Speech (TTS) choices.

Craft genuine AI voices via cloning, achieving natural expressions and authenticity.

Complete platform for TTS, Speech-to-Text, voice cloning, conversion, recording, and editing.

Versatile support for formats like MP3 and WAV amplifies usability.

Enjoy smooth navigation, security, and swift processing for an enhanced user experience.
How to use VoxBox Shaggy Rogers AI voice generator
Step 1: Start by downloading and opening VoxBox. Select "Voice Cloning" and upload the Shaggy audio.
Step 2: Navigate to the left-hand menu and click on "Text to Speech."
Step 3: Input your text and choose your preferred Shaggy voice for synthesis.
Part 4: FAQs About Scooby-Doo Shaggy AI Voice
1.Why was he named Shaggy?
Famed for his iconic green v-neck shirt, brown bell-bottom pants, and boundless hunger, his moniker derives from his shaggy hair, rugged goatee, and loose attire, much like the other members of Mystery Inc.
2.What led to Casey Kasem's decision to stop providing the voice for Shaggy?
Kasem, known for his strong commitment to veganism, advocacy for animal rights, and environmental concerns, initially stepped away from voicing Shaggy during the late 1990s when approached to voice the character in a Burger King advertisement. He later resumed his role in 2002 under the condition that Shaggy's character would be portrayed as a vegetarian once more, aligning with his personal values.
3.Is Shaggy Rogers AI Voice customizable?
Yes, many Shaggy Rogers AI Voice platforms offer customization options. You can adjust pitch, tone, speed, and other parameters to fine-tune the generated voice according to your preferences.
Final words
In essence, the world of voice technology has ushered in an exciting era of expression and creativity. The Shaggy Rogers voice AI and the Shaggy Rogers voice generator, exemplified by MagicMic, have ignited a new level of engagement. From gamers seeking immersive experiences to content creators adding a distinctive flair, the ability to harness Shaggy's persona adds an unmatched charm.
Come and try it now!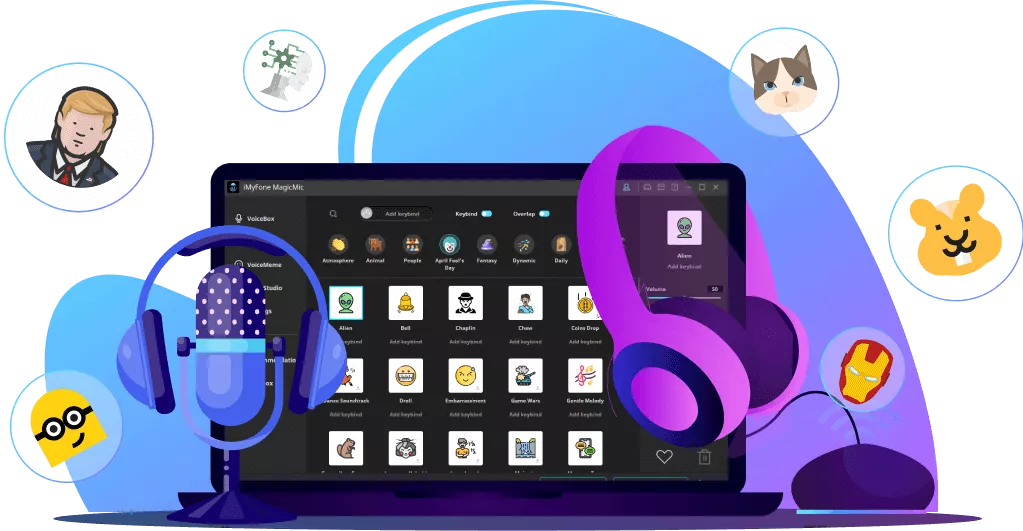 250+ Voice effects for one-click voice changing in real-time.
Huge library with 600+ Voice Effects and 200+ Voice Memes.
Sound emulator in games, live, chatting, online classes, and more.
Voice recording and audio voice changing is supported.
Voice studio lets you create any voice you like.