Are you intrigued by the magnetic voice of Patrick Stewart, renowned for his commanding presence as an actor, and are you eager to infuse a hint of that unique charm into your personal audio projects or live broadcasts? This article will immerse you in the realm of Patrick Stewart AI voice technology, opening up avenues to reshape your voice into the distinctive and captivating tone that Patrick Stewart is celebrated for. The Patrick Stewart AI voice changer can become your passport to transforming your audio narratives into something truly extraordinary.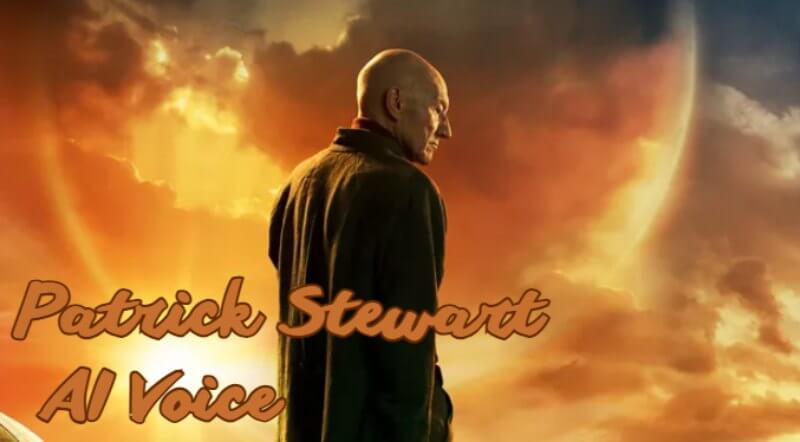 Part 1: Info about Patrick Stewart
Patrick Stewart, born July 13, 1940, in Mirfield, England, is a distinguished actor renowned for his versatile career. He gained global fame as Captain Jean-Luc Picard in "Star Trek: The Next Generation" and Professor Charles Xavier in the "X-Men" series.
Beyond his screen roles, Stewart's Shakespearean stage performances are equally revered. His commanding voice, a hallmark of his presence, has become a symbol of authority. Now, Patrick Stewart AI voice technology allows enthusiasts to harness his iconic voice for creative projects, bridging the gap between his legendary past and innovative future.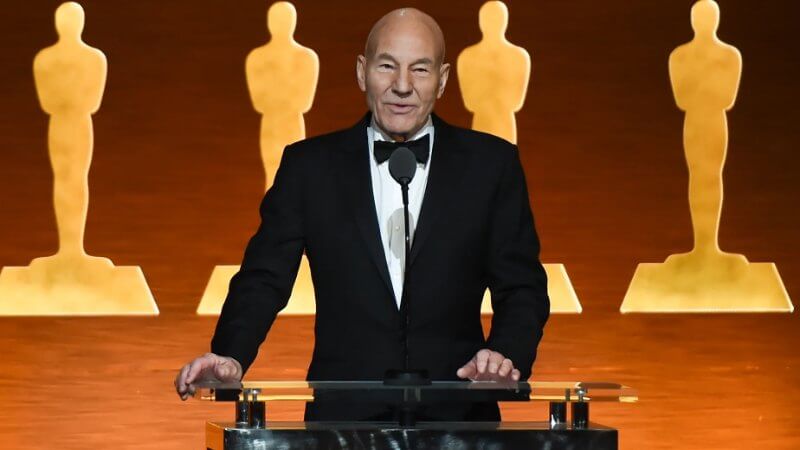 Part 2: Best Voice Changer to Get Patrick Stewart AI Voice
MagicMic AI voice changer, featuring the distinct AI-generated voice of Patrick Stewart. This state-of-the-art innovation enriches your online gaming and conversational interactions with a diverse selection of more than 250 natural-sounding voice alterations. Moreover, MagicMic offers impeccable voice capture and seamless filter application, extending its functionality beyond just gaming and live streaming scenarios.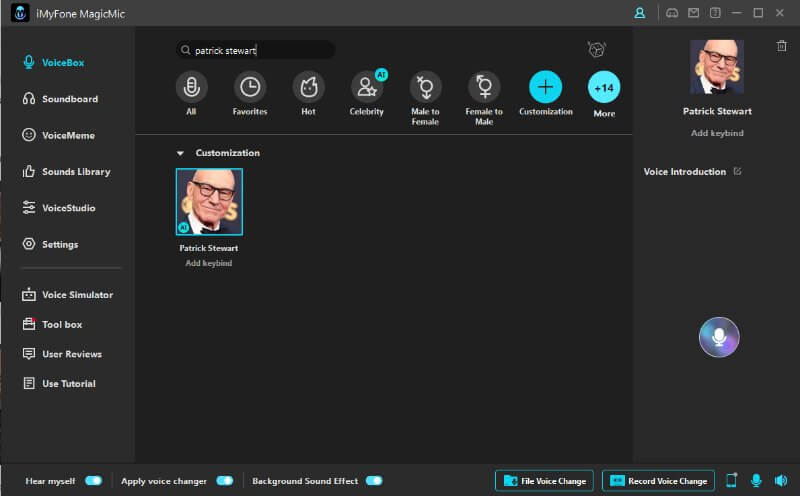 How to get Patrick Stewart AI voice?
Step 1: Download and Commence
Download and initiate the MagicMic application, then proceed to log in.
Step 2: Adjust Input and Program Configurations
Configure your primary microphone as the input source, activate the "Apply Voice Changer" feature, and engage "Hear Myself" to receive immediate auditory feedback.
Step 3: Opt for the MagicMic Virtual Audio Device
Within your preferred application, designate the Virtual Audio Device as the input source to ensure seamless voice modulation.
Step 4: Select Voice or Craft AI-generated Vocals
Peruse a range of effects, devise personalized AI-generated vocal styles (including the Patrick Stewart AI voice), all conveniently accessible via assigned key combinations.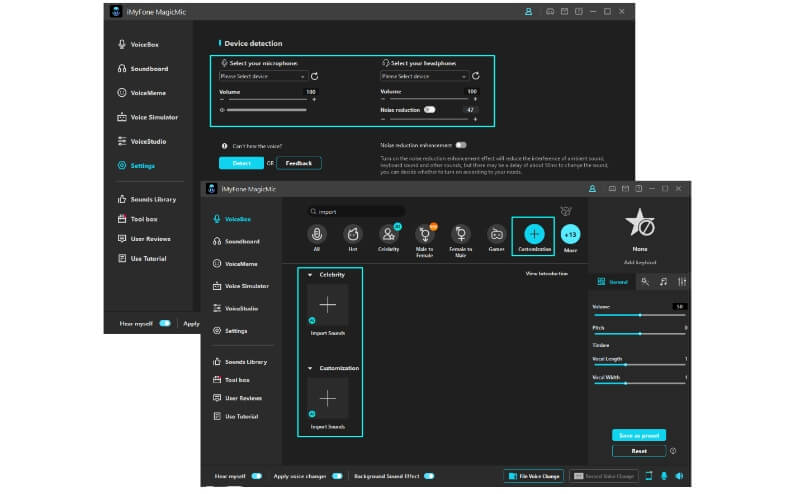 Key features of MagicMic
Patrick Stewart Voice Changer
Offering over 250 voice effects, 600+ voice effects, and 200+ voice memes.

Instantly elevating voices through real-time AI enhancements.

Interactive soundboard for dynamic audio engagement.

Effortless effects access, customizable through user-defined hotkeys.

Elevated audio quality due to noise reduction enhancements.

Seamlessly compatible with Discord and Twitch platforms.

Versatile driver captures and transfigures diverse audio sources.
Watch the video
Watch The Video to Know More About Patrick Stewart AI Voice
Part 3: Main Patrick Stewart Movies and TV Shows
Movies:
X-Men Series: Patrick Stewart portrayed Professor Charles Xavier in the X-Men franchise.
Star Trek Film Series: He reprised his role as Captain Jean-Luc Picard in several Star Trek films.
Logan (2017): Stewart played an elderly and ailing Professor Charles Xavier in this X-Men spin-off.
The Green Room (2015): He played a menacing neo-Nazi leader in this intense thriller.
Jeffrey (1995): Stewart had a humorous cameo in this comedy-drama as the narrator.
TV Shows:
Star Trek: The Next Generation (1987-1994): Patrick Stewart starred as Captain Jean-Luc Picard.
American Dad! (2005-2021): He lent his voice to Avery Bullock in this animated sitcom.
Blunt Talk (2015-2016): Stewart played the lead role of Walter Blunt in this comedy series.
Extras (2006): He appeared as a fictionalized version of himself in this comedy series.
Moby Dick (1998): Stewart starred as Captain Ahab in this TV miniseries adaptation.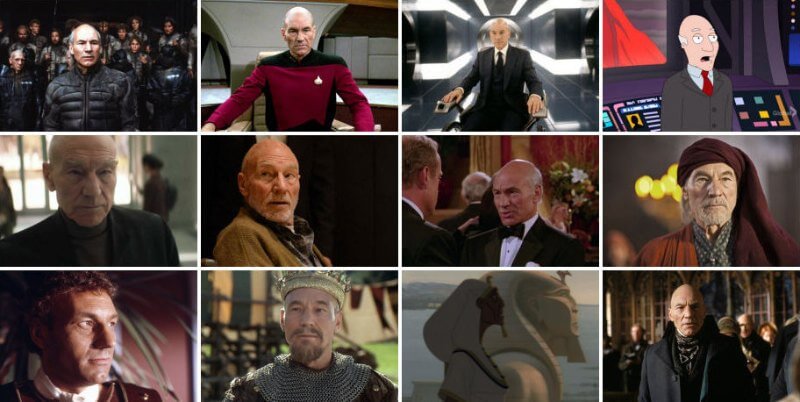 Part 4: Star Trek: Picard Season 4 - Could The Patrick Stewart Series Return?
"Star Trek: Picard" concluded its third season with an emotionally charged finale, but Patrick Stewart, who portrays Captain Jean-Luc Picard, has hinted that this might not be the end. Stewart expressed his willingness to return for a "Picard"-centered movie, offering a fitting farewell to the character. He envisions a film that expands beyond Picard, focusing on the entire ensemble, harnessing the reunion vibes of Season 3. Despite his enthusiasm, there hasn't been significant interest yet.
Nonetheless, the series' creative team left the door ajar for further exploration. With Stewart's keenness and executive producer Alex Kurtzman's openness, a return seems plausible, possibly continuing the interstellar adventures.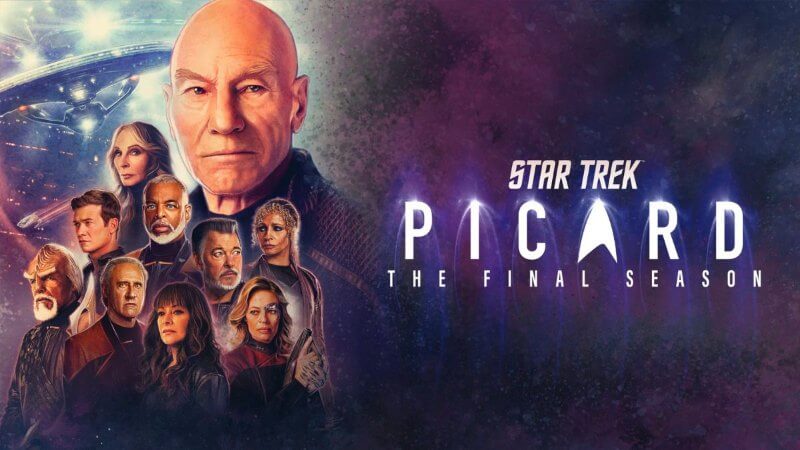 Part 5: FAQs about Patrick Stewart AI Voice
Q1. What is Patrick Stewart AI Voice?
Patrick Stewart AI Voice is an innovative technology that utilizes artificial intelligence to replicate the distinctive voice of actor Patrick Stewart. This AI-generated voice can be used for various applications, such as voiceovers, narration, content creation, and more.
Q2. What can I use Patrick Stewart AI Voice for?
You can use Patrick Stewart AI Voice for a range of creative projects, including video narrations, podcasting, voiceovers for animations, personalized voice messages, and even enhancing the audio experience in gaming and live streaming.
Q3. Can I use Patrick Stewart AI Voice for impersonation or satire?
While you can use Patrick Stewart AI Voice for creative projects, it's important to adhere to ethical guidelines and copyright laws. Using AI-generated voices for impersonation or satire purposes should be approached with caution to avoid any legal issues.
Final words
In conclusion, the world of AI-generated voices has opened doors to unparalleled creative possibilities. Patrick Stewart AI Voice, a remarkable innovation, pays tribute to the distinguished actor's iconic tones, offering a chance to infuse projects with his timeless charisma. Amid this landscape, tools like MagicMic stand out, with its real-time voice-changing capabilities and interactive soundboard, enriching gaming and conversational experiences.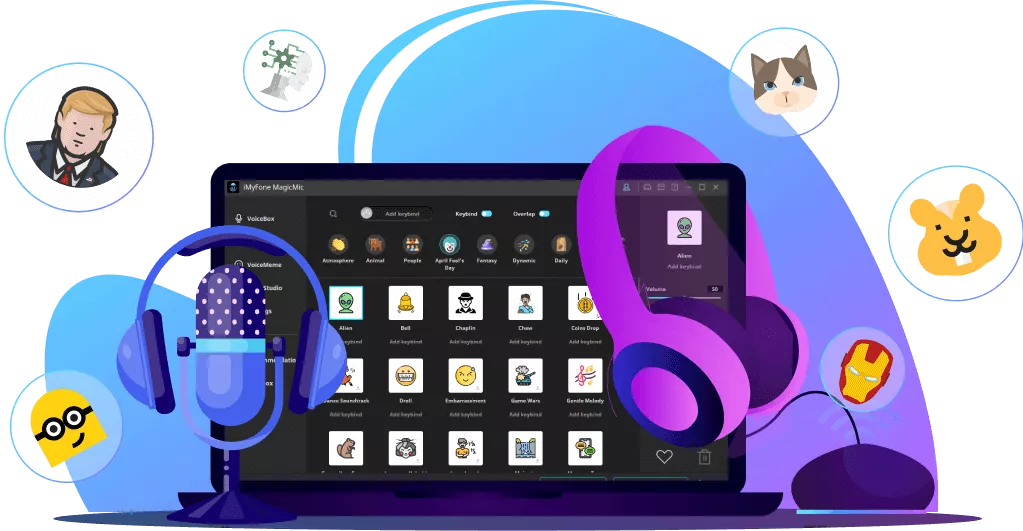 250+ Voice effects for one-click voice changing in real-time.
Huge library with 600+ Voice Effects and 200+ Voice Memes.
Sound emulator in games, live, chatting, online classes, and more.
Voice recording and audio voice changing is supported.
Voice studio lets you create any voice you like.