Are you looking for PaRappa AI voice for text to speech conversion and voice change? Then you are in the right place! Welcome to a world of rhythm, nostalgia, and innovation as we delve into the iconic world of PaRappa the Rapper.
In this article, we delve into how to use PaRappa text to speech voice generator to get his realistic voice. Whether you're a die-hard PaRappa fan, a content creator, or just someone looking to add a unique twist to your voice, this article has something special in store for you.
Let's get started!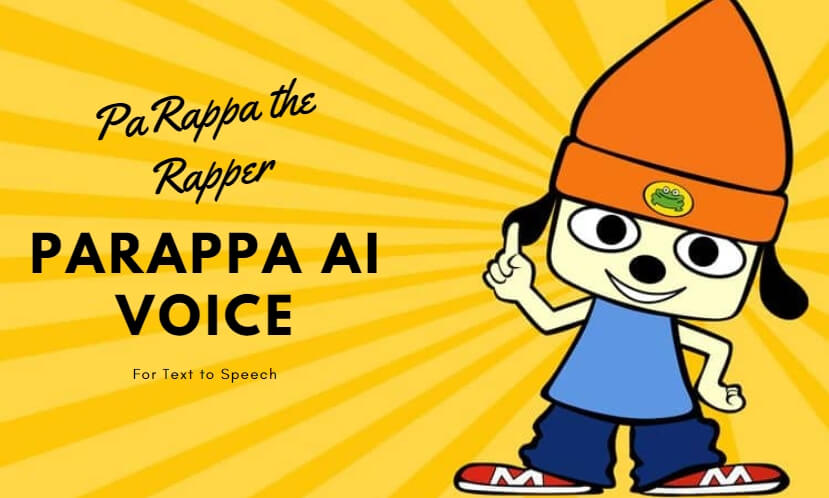 Tips
Listen to Parappa AI Voice free Generated using MagicMic.

Part 1: Basic Info about PaRappa the Rapper and PaRappa
PaRappa the Rapper, the rhythm video game that rocked the gaming world, was created by music producer Masaya Matsuura and artist Rodney Greenblat. Initially released in Japan in 1996 and worldwide in 1997 for the PlayStation, this game revolutionized rhythm-based gameplay and is considered the pioneer of its genre.
The game received critical acclaim for its music, storytelling, animation, and gameplay, although its short length was noted. It even earned a spot on numerous lists of the best video games ever made.
In the PaRappa universe, two sequels followed: the guitar-based spin-off Um Jammer Lammy in 1999 and the direct sequel PaRappa the Rapper 2 in 2001 for the PlayStation 2.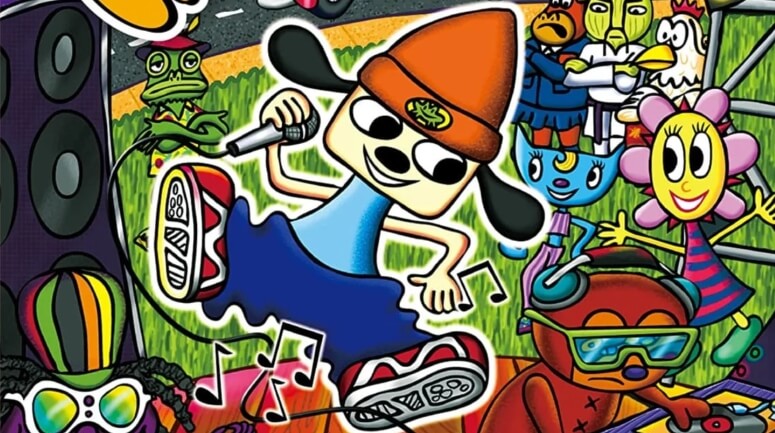 PaRappa the Rapper is a fictional character created by Japanese musician Masaya Matsuura and American artist Rodney Greenblat. He is the main character of the 1996 rhythm video game "PaRappa the Rapper" for the PlayStation console.
PaRappa is a paper-thin anthropomorphic dog who is passionate about rap music. The game's success made him a briefly recognized mascot for PlayStation in Japan. He has since appeared in sequels and various media adaptations, earning a lasting place in PlayStation's history as an iconic character.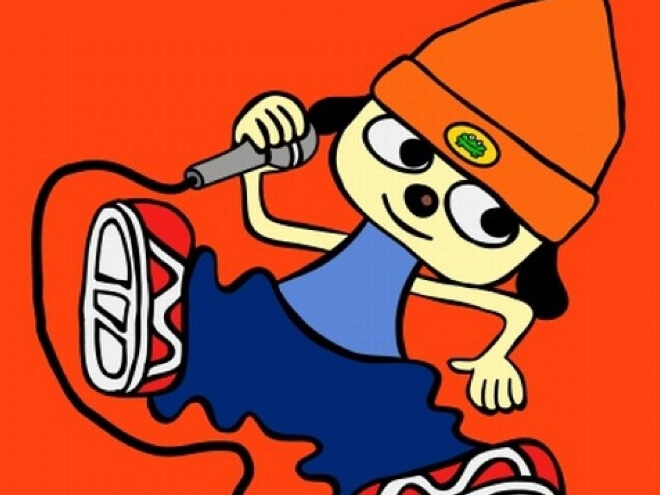 Part 2: PaRappa the Rapper Voice Actor
PaRappa the Rapper's voice actor, Dred Foxx, is a renowned American voice actor and rapper. He is best known for providing the voice of PaRappa Rappa in the PaRappa the Rapper series, as well as contributing to the Sonic the Hedgehog series.
In the Japan-exclusive anime adaptation, PaRappa was voiced by Miyu Irino, a talented Japanese actor and singer known for his roles in various anime and video game series, including Spirited Away, A Silent Voice, and Kingdom Hearts. Miyu Irino has a diverse and accomplished career in the entertainment industry.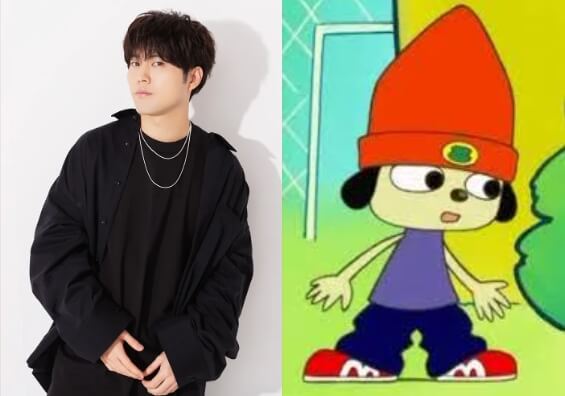 Part 3: Free Get Realistic PaRappa AI Voice for Text to Speech and Voice Change
1. MagicMic - PaRappa Voice Generator & Changer
MagicMic provides instant access to a lifelike PaRappa AI voice for real-time interactions, streaming, or gaming. Compatible with Mac and Windows, it offers a vast library of voices, including iconic characters from various games, celebrities, and more.
With 225+ AI voice filters, 600+ voice effects, and 200+ voice memes, MagicMic offers seamless voice transformation. Elevate your online gaming, streaming, and communication on platforms like Discord, Zoom, and Twitch with MagicMic.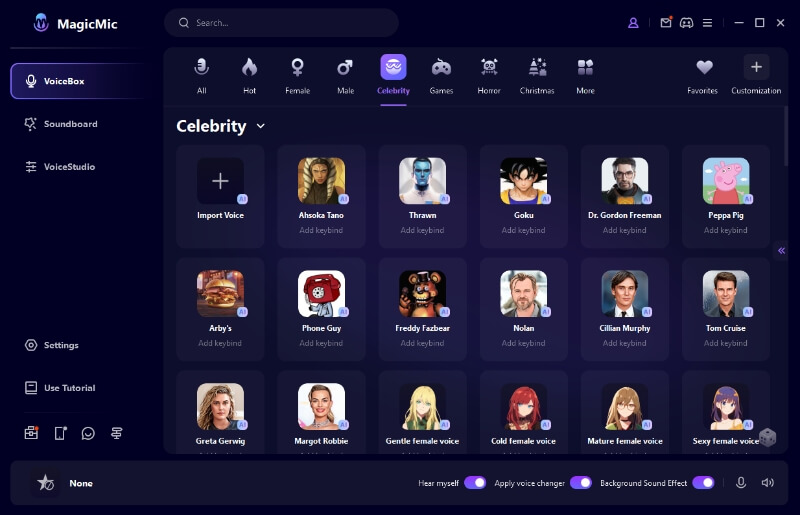 Key Features:
Apart from Parappa AI voice, users are able to mimic any character's voice.

Instantly switch between 225+ voices for real-time conversations and gaming.

Access 600+ voice effects and 200+ voice memes for content creation.

Easily capture and refine audio files to meet your standards.

Customize your voice with adjustable parameters for a unique persona.

Seamlessly integrate with Discord, Fortnite, Valorant, Zoom, Twitch, and other popular platforms.
Free Get Parappa AI Voice in MagicMic:
Step 1: Download and Launch this Application
Step 2: Configuration
Enable "Apply Voice Changer" for instant voice modification. Activate "Hear myself" for a natural interaction with your altered voice.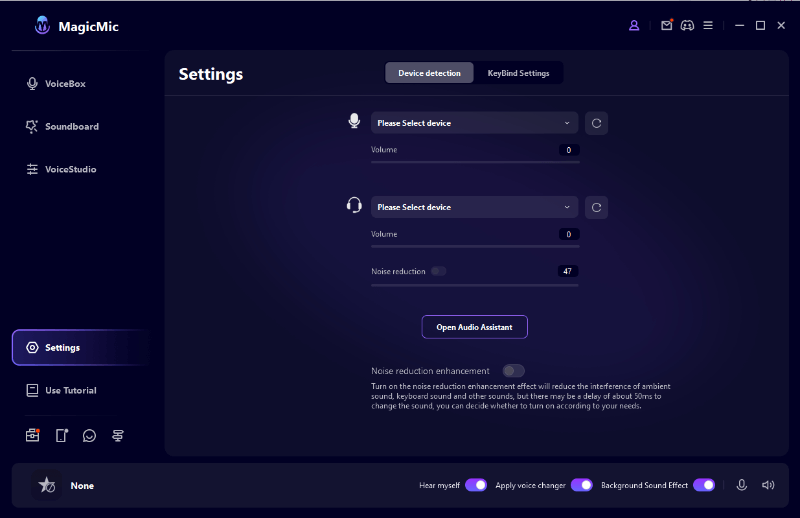 Step 3: Audio Device Selection
Choose the Voice Changer Virtual Audio Device as your application's input.
Step 4: Voice and Effects
Select your preferred voice, like Parappa, and configure keybinds for smooth transitions between voice effects.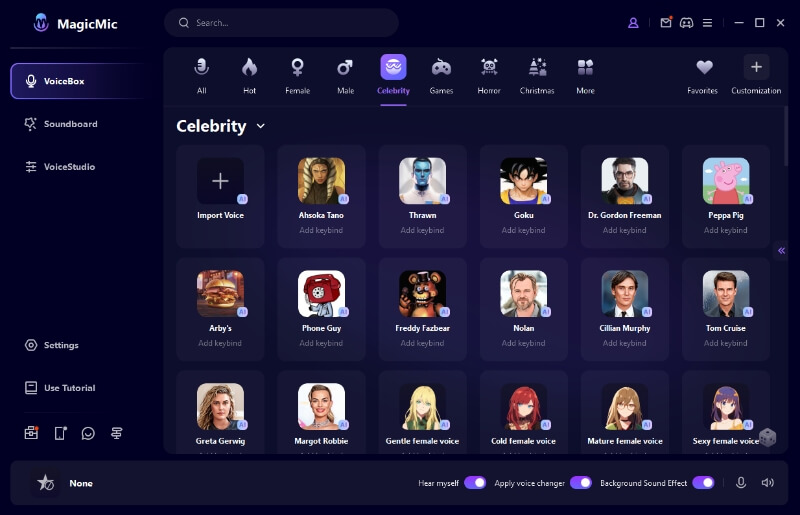 2. VoxBox - Parappa Text to Speech Generator
VoxBox is a powerful Parappa text-to-speech voice generator that brings the Parappa AI voice to life and allows for voice replication of characters from various fictional worlds, including Portal 2.
It's perfect for text-to-speech conversion and enhancing your video content creation. VoxBox goes beyond text-to-speech, offering voice cloning with a simple "generate" button for replicating any voice, be it characters or celebrities.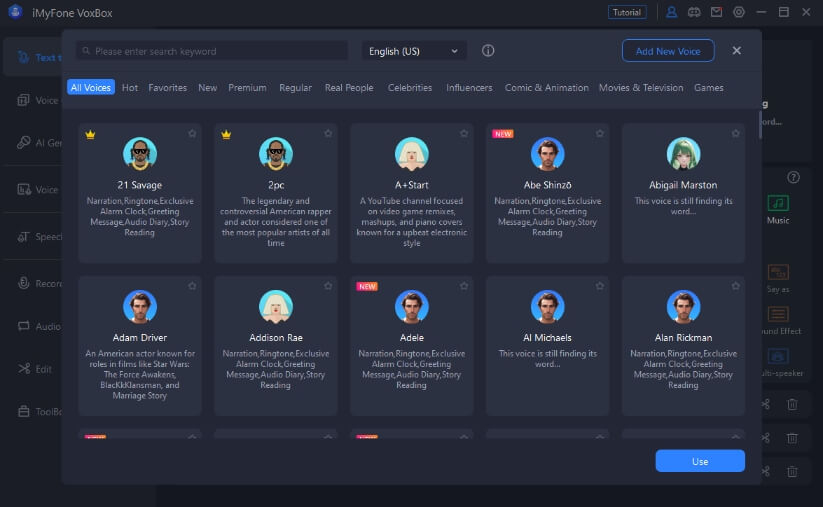 Key Features:
Access 2000 free characters for text-to-speech, including Parappa AI voice.

Achieve high-quality voice cloning.

Suitable for audiobooks, podcasts, content creation, and gaming.

Choose from 3200+ voices across 77+ languages.

Comprehensive all-in-one solution for text-to-speech, speech-to-text, recording, editing, and audio conversion.

Save voiceovers in MP3, WAV, Ogg, and various formats for easy use.
Part 4: FAQs About PaRappa AI Voice 2023
1. What is PaRappa AI Voice?
PaRappa AI Voice is the replication of the distinctive voice of PaRappa the Rapper generated using Parappa the rapper voice generator, a beloved character from the PaRappa the Rapper series of video games.
2. How can I use PaRappa AI Voice in my content?
You can use PaRappa AI Voice in various creative projects, including videos, streaming, gaming, and more, to add the character's unique voice to your content.
3. Are there any copyright issues when using PaRappa AI Voice?
Copyright considerations may apply, depending on how you use the voice. It's essential to understand and adhere to copyright laws and licensing agreements when incorporating PaRappa AI Voice into your work.
Conclusion
As we wrap up our journey through the world of PaRappa the Rapper AI voice technology, one thing is clear: the magic of PaRappa's voice continues to captivate and inspire.
Whether you choose MagicMic or VoxBox, you now have the power to bring PaRappa's iconic voice to your creative projects, streaming endeavors, or everyday interactions.
Follow the rhythm, unleash your creativity, and let PaRappa's voice be your guide. It's time to start rapping!