You'd have planned to dress up uniquely or wanted to decorate the home in an eye-catching manner. Different people share various Halloween ideas regarding Halloween dinner ideas, Halloween makeup ideas, Halloween decoration ideas, and Halloween food ideas.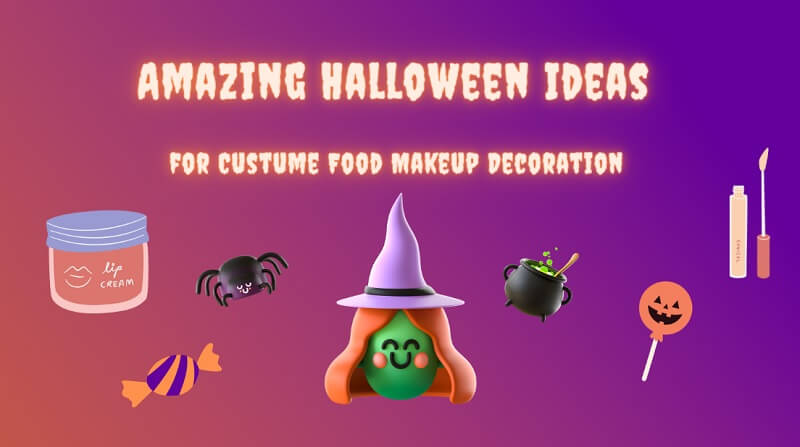 Wouldn't you be looking to enhance the list of Halloween ideas? Luckily, we've come up with breathtaking Halloween ideas for costumes, food, makeup, and decoration.
Powerful Halloween Voice Changer to Make Halloween Funnier
You can make your Halloween night special in many ways, but taking the services of a voice changer to change your voice to a monster's voice and then make your friends frightened is surely one of the best things to do on Halloween.
Luckily, you've got MagicMic that, with the remarkable voice filters and sound effects, can make Halloween night even funnier and more exciting than you'd have anticipated.
Using this tool, you can easily change your voice in real time while playing games or conversing with your friends. The best thing about MagicMic that you won't find in other voice changers is that it allows you to import the MP3 sound and apply voice filters.
Moreover, you can record the voice using the microphone and add as many voice filters and sound effects as you want.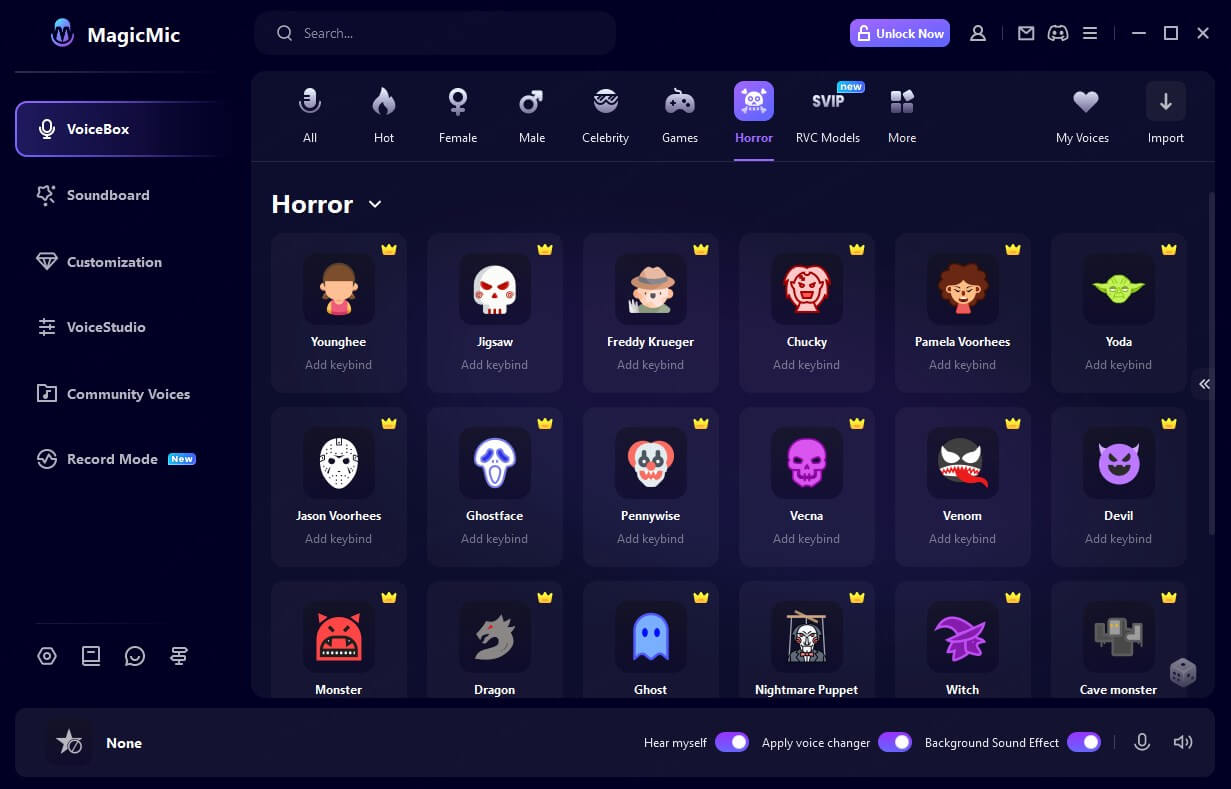 Features:
Use 100+ voice filters to make your voice look like anyone else's in real-time.

It offers 150+ voice memes and 300+ voice effects.

Allows you to record the voice and then apply voice effects and filters

Customize your voice in real-time

Record your voice and then export it with brilliant filters

It doesn't take up extra space on your PC
Scary Voice on MagicMic Scary Voice Changer
Jigsaw
Zombie
Nightmare puppet
Pamele Voorhees
Scary Sounds Effects
Lightfoot steps
Tense Atmosphere
Suspense Progress
Horror laughter
Ghost sound
Suspenseful dark background
Jason Voorhees sound effects
Pamela Voorhees sound effects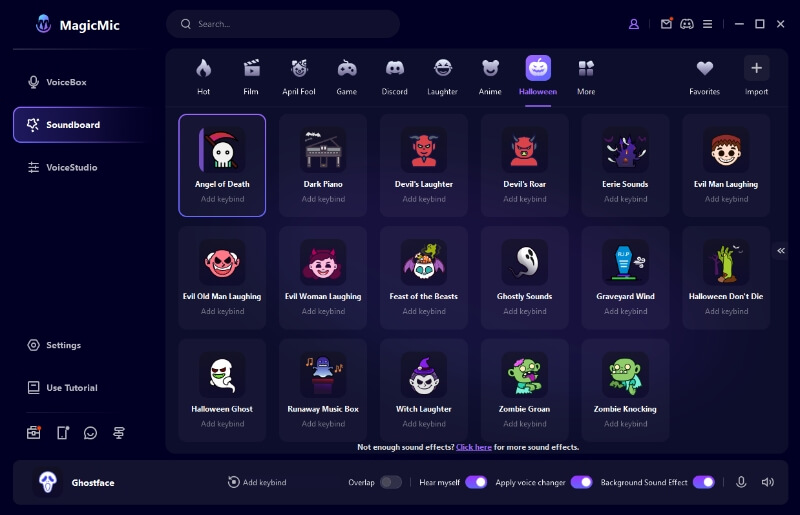 3 ideas to use Magicmic voice changer on Halloween:
You can look at the various scenarios where you can use MagicMic in real-time or record the voice and then play it to prank your friends on Halloween.
#Idea 1 Suppose you decided to play PUBG on Halloween night with your friends, and when someone is approaching to kill you in the game, you can use the MagicMic to play horrific sound effects to avoid being killed by someone.
#Idea 2 Your friend is spending Halloween night with his wife, and you decide to prank your friend. You call your friend and then change your voice to a female voice and pretend you're his girlfriend. The scenes will be dramatic when this happens.
#Idea 2 If you're attending a Halloween party with hundreds of people, you can play the Monster's sound effects using MagicMic to make the scene dramatic and crazy. Everyone will feel as if someone entered the party hall.
3 Excellent Halloween Costume Ideas
If you're planning with your friends about what to wear on Halloween night, you can take notes from the Costume ideas mentioned below.
1. Winifred, Mary, and Sarah from Hocus Pocus
If you want to make Halloween night with your best friends, you can dress up like the sisters who appeared in Hocus Pocus.
After seeing you dressed like that, everyone will like it as if you all are wearing the best dress on Halloween. This way, you'll be able to enjoy Halloween to the fullest.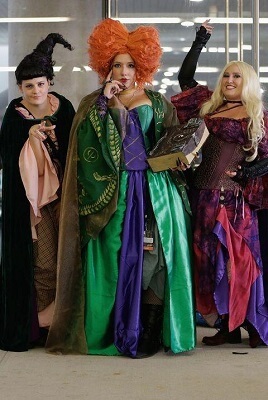 2. Alex, Clover, and Sam from Totally Spies
If you grew up watching your favorite shows on Cartoon Network, you'd have known about the Totally Spies, a brilliant show for adults and kids. The best thing about this show was their dress sense; everyone appreciated how Alex, Clover, and Sam dressed up in the show.
So, you can take notes from them and dress up like them to make the Halloween night scenes lit up.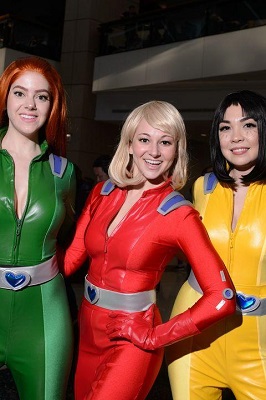 3. Merryweather, Fauna, and Flora from Sleeping Beauty
Making Halloween night magical is almost on the priority list of all people. So, if you also intend to make things look magical and breathtaking on Halloween night, you can surely dress up the Fauna, Flora, and Merryweather from Sleeping Beauty.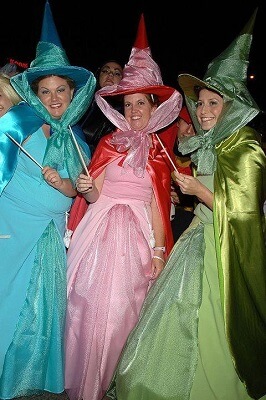 3 Excellent Halloween Food Ideas
Like other Halloween ideas, paying special attention to the food you will serve your friends and family on Halloween night is pretty.
Here's the list of 3 outstanding food ideas for Halloween night that surely make Halloween even more spectacular and memorable.
1. Spider Cookies
It will be a fitting Idea for Halloween night to make the Spider Cookies and then serve those cookies to your guests. These chocolate butter cookies are crawly, creepy, and easy to make. You can decorate these cookies when serving them to your friends or other family members.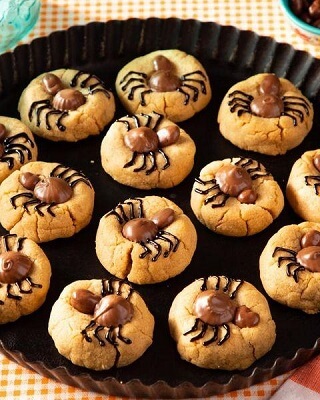 2. Halloween Charcuterie Board
If you're preparing the menu list for Halloween, you shouldn't skip the Halloween Charcuterie Board. The beautiful Charcuterie is customizable, and you can fit it up with your favorite cheeses, meats, and crackers.
Later, you can add fun flourishes, including fake spiders, candy eyeballs, or vampires, to make the scenes even more dramatic.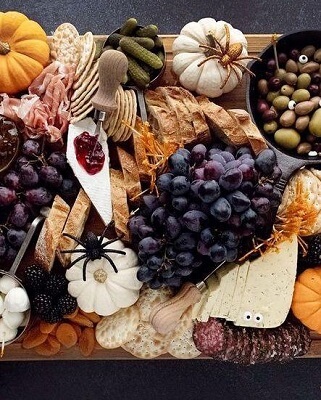 3. Pumpkin Sheet Cake
Pumpkin Sheet Cake is one of the best Halloween dinner ideas to serve you as the last dessert. This brilliant sweet dish can easily make others happy, and they won't minus their words appreciating your Halloween dinner ideas. Moreover, you can also add black and orange sprinkles to make the cake more festive.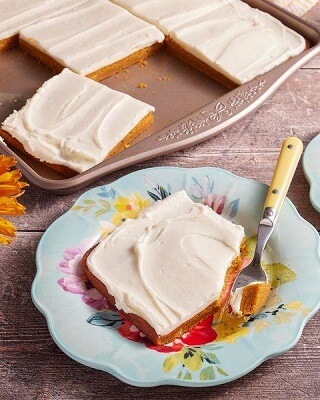 3 Excellent Halloween Makeup Ideas
Halloween makeup ideas are important as every young girl or lady wishes to look sublime and gorgeous.
Here's the list of three mind-blowing Halloween makeup ideas that can take your looks to the next level.
1. Gothic Girl
You can check out the girl in the picture below if you're looking for the glam goth look. You can take inspiration and make your face look like hers on Halloween night. You don't need to do extra to do your makeup like this girl, as you'll only need to have some unique makeup tools to get your job done.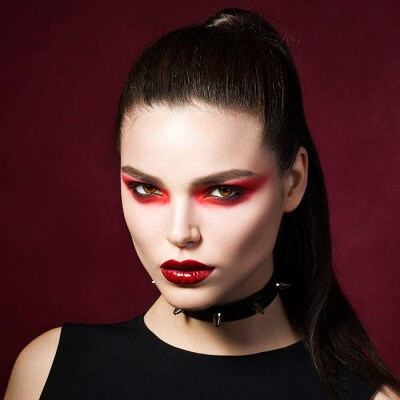 2. Spooky nun
You can surely make anyone look frightened with this Halloween makeup look. If you make up your mind to look like a Spooky nun, you can surely grab the mascara, eyeliner, and lighter shades to complete the spooky costume.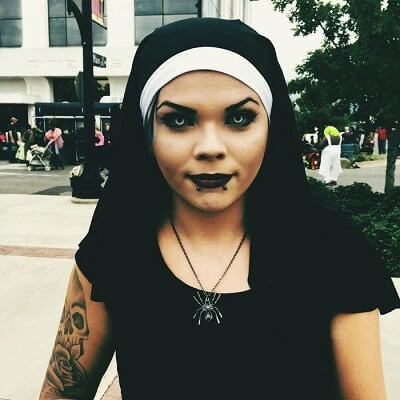 3. Elegant queen
Elegant Queen remains one of the most attractive Halloween makeup ideas that can attract many eyeballs on Halloween night. It is pretty easy to look like an elegant queen as you must grab the white eyeshadow, lipstick, mascara, foundation, and white eye pencil to put things in order.
After adopting this look, you can surely claim that your face melted many hearts in one night.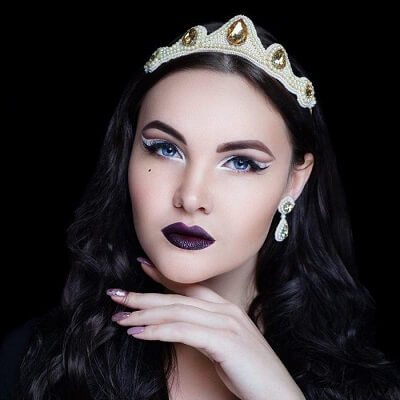 3 Excellent Halloween Decoration Ideas
Decorating the home for Halloween night is also pretty important to show your guests that you're excited about the arrival of Halloween.
Here's the list of three brilliant decoration ideas.
1. Etched Vine Topiary Pumpkin
If you're looking for the best Halloween door decoration ideas, Etched Vine Topiary won't be a bad idea either. The trio is brilliant for decorating for your guest on your front door, as this decorative idea will make guests believe you're up for Halloween night.
You can place the pumpkin directly on the vintage ladder back, and that's all you need to do to decorate your front door.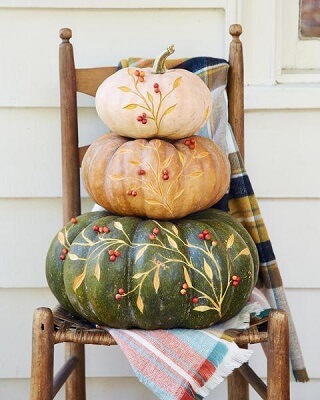 2. Bittersweet Wrapped Pumpkin
It is a brilliant craft best suited for decorating the fall table. You only need to work for around three minutes to illustrate the fall table. However, if you don't find the bittersweet vine, you can opt for attaching berries and grapevines with hot glue.
Bittersweet Wrapped Pumpkin looks brilliant when you place it on the table when your guest arrives for dinner.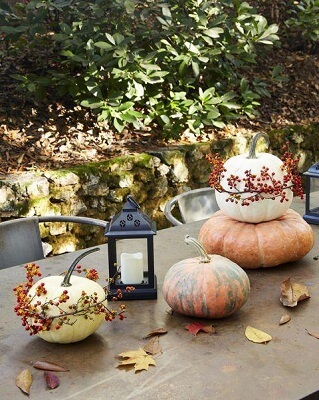 3. Tiered Colaner Pumpkin Display
To make the Halloween night decoration more pleasing, you can display a tiered centerpiece after building it. You can use it on your sideboard or the kitchen table, as when your guests start taking the meal, they will appreciate your decorations.
Overall, you can opt for different Halloween decoration ideas, as these small things can make the house look spectacular.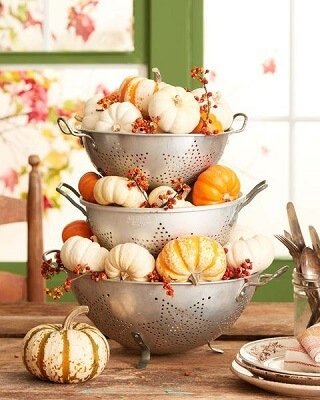 Final Words
Having struggled to find Halloween night ideas doesn't please anyone as everyone intends to enjoy Halloween night to the fullest.
Luckily, you can take notes from this post; we've introduced the most popular Halloween costume, makeup, decoration, and food ideas.
You can use these Halloween ideas to make the night even more spectacular. On top of that, we've also recommended iMyFone MagicMic, which empowers you to prank your friends by changing your voice in real time.It is a brilliant voice changer that offers special voice filters to make Halloween night dramatic and enjoyable.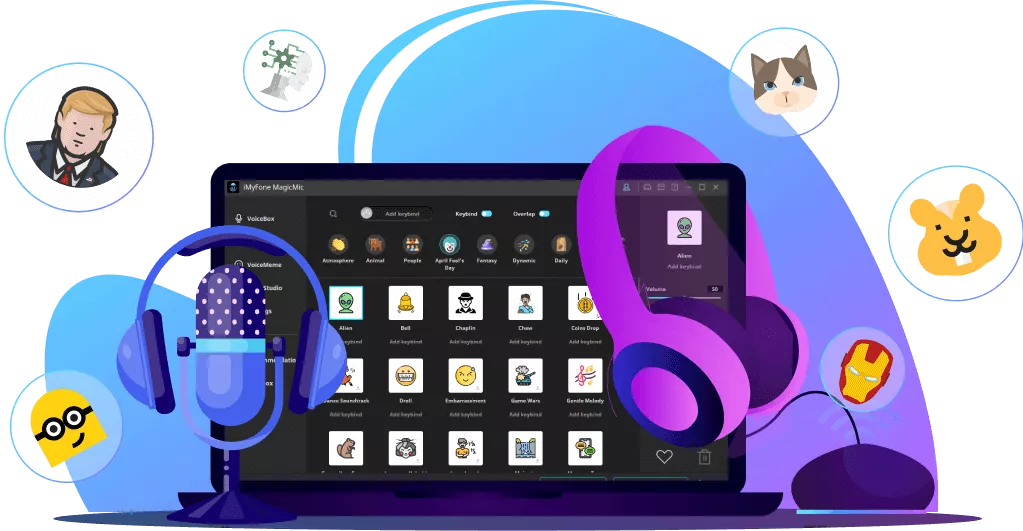 100+ Voice effects for one-click voice changing in real-time.
Huge library with 300+ Voice Effects and 150+ Voice Memes.
Sound emulator in games, live, chatting, online classes, and more.
Voice recording and audio voice changing is supported.
Voice studio lets you create any voice you like.