Are you looking for a unique and entertaining way to spice up your online voice chats? Look no further than the voice of Gollum, made famous by the Lord of the Rings trilogy. With the advancements in technology, it's now easier than ever to generate a Gollum-like voice in real-time.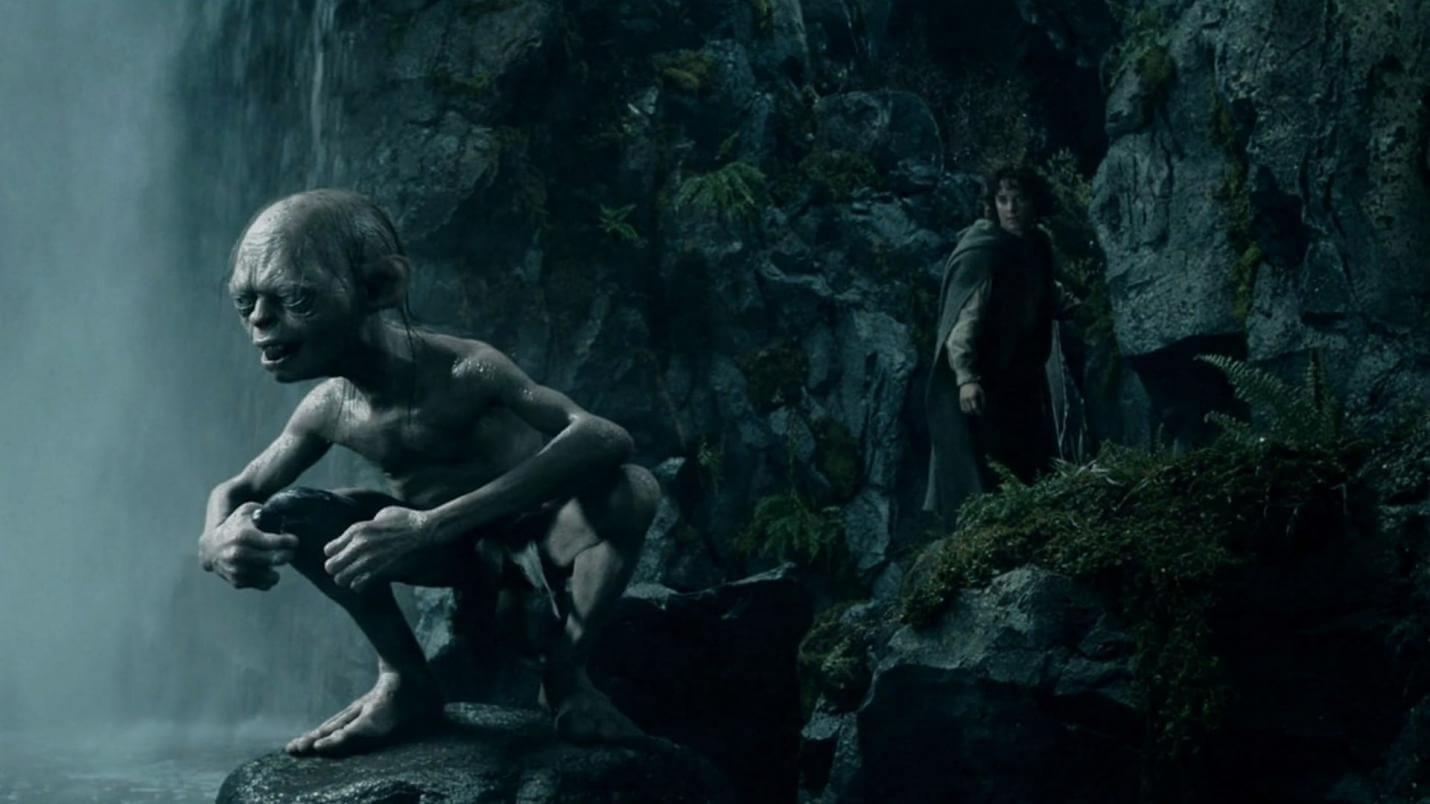 In this blog, we'll take a look at how you can quickly generate a Gollum voice for your next voice chat session, providing tips and tricks to make it sound as authentic as possible. Whether you're a Lord of the Rings fan or just looking for a fun way to entertain your friends, this guide will help you get started with creating your own Gollum voice. So, let's get started!
Actor for Gollum from Lord of the Rings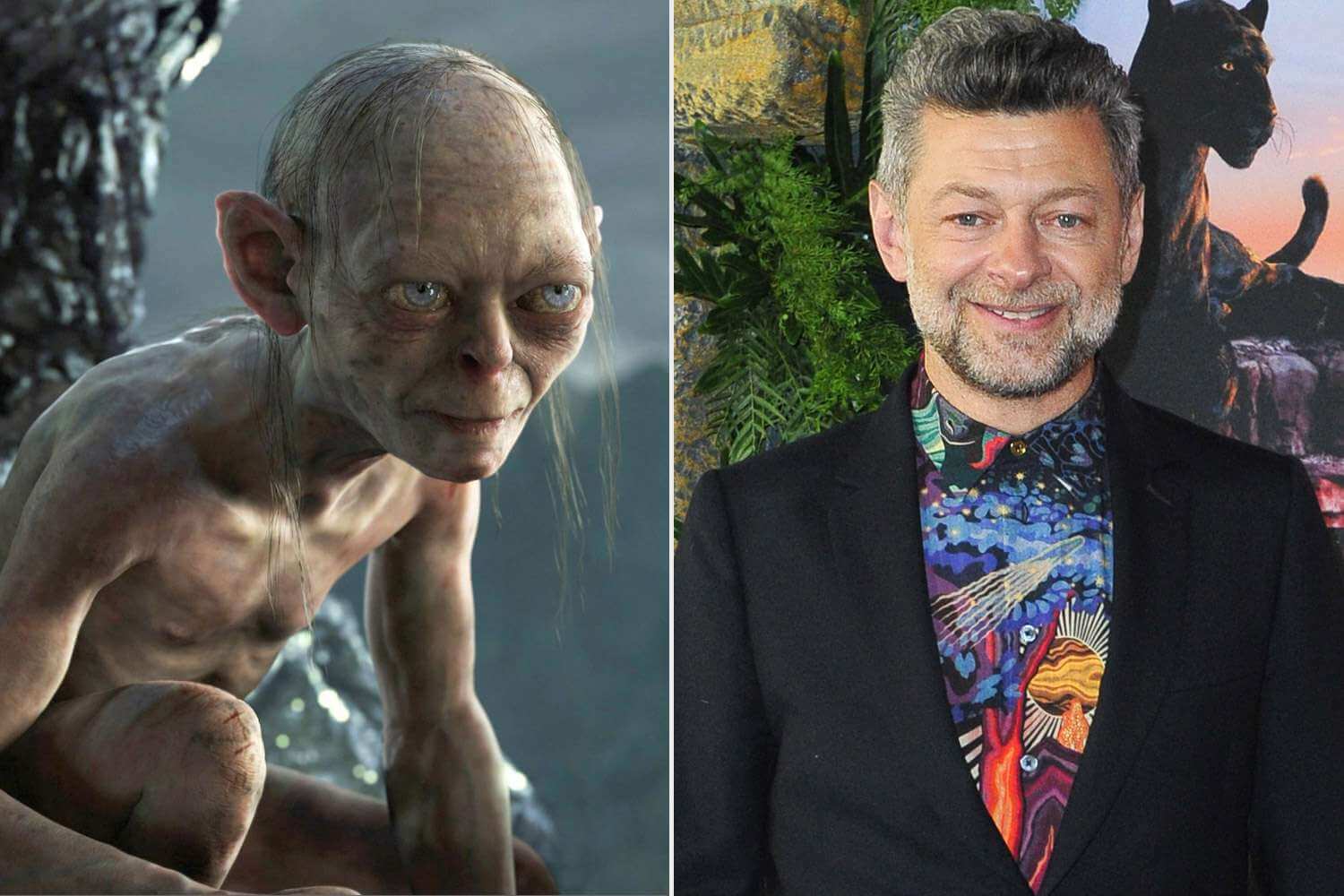 Andy Serkis is the name of the actor who played Gollum in the Lord of the Rings. Through a combination of motion capture performance and voice acting, Serkis brought the character to life. In J.R.R. Tolkien's original novels, Gollum plays a significant role. Serkis' portrayal of the character received high praise for its depth and emotional range.
Gollum was brought to life in a believable and compelling way thanks to Serkis' portrayal of the character as a tortured, split-personality character. Serkis' portrayal of Gollum perfectly captured the essence of the character from the books.
Introduction to The Lord of the Rings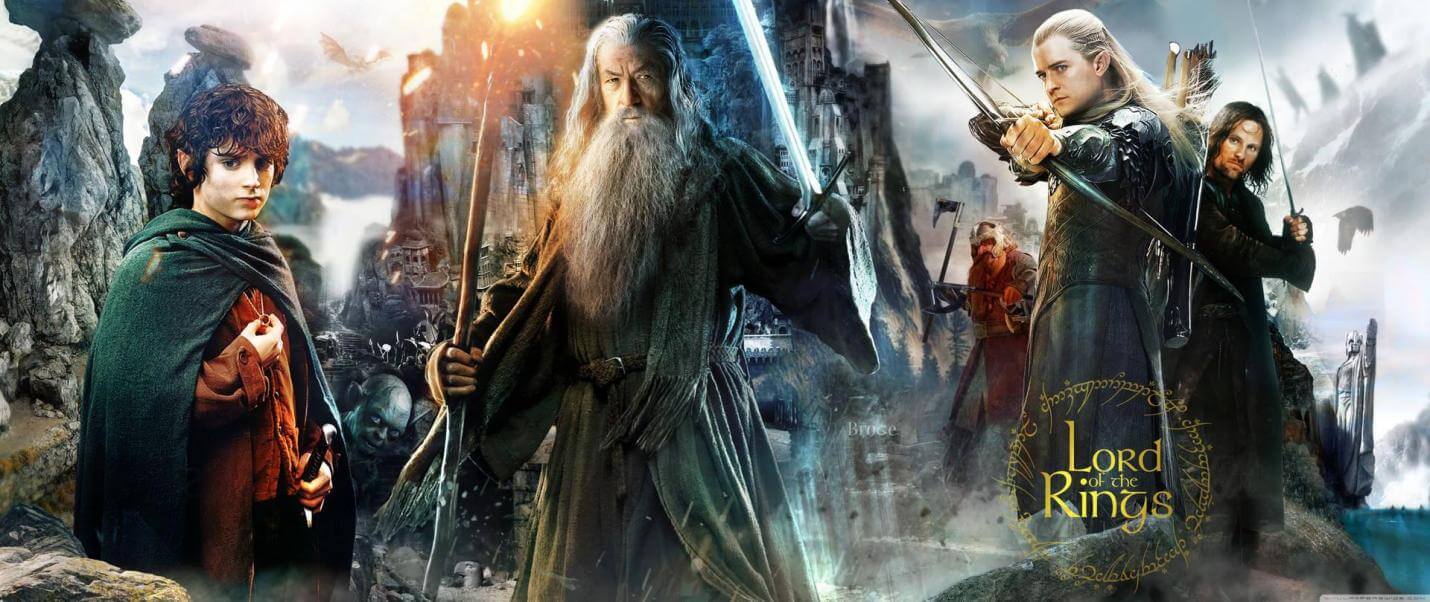 J.R.R. Tolkien's epic fantasy novel, The Lord of the Rings, was originally released in three volumes, entitled The Fellowship of the Ring (1954), The Two Towers (1955), and The Return of the King (1955). Set in Middle-earth's Third Age, it serves as a follow-up to The Hobbit (1937) and is succeeded by The Silmarillion (1977), which was published after Tolkien's death. The tale follows a diverse group of heroes on a quest to save their world from an ultimate evil force. The imaginative worlds and creatures in the story are inspired by Tolkien's extensive knowledge of philology and folklore.
Gollum From Lord of the Rings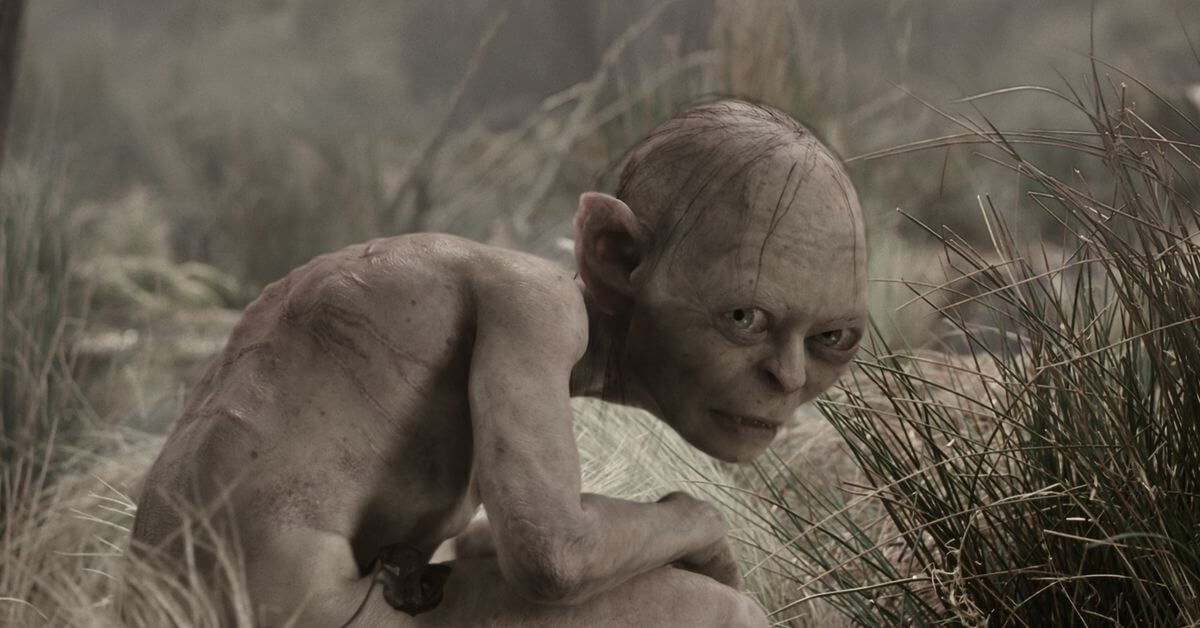 Gollum is a character from J.R.R. Tolkien's Middle-earth universe who was once a hobbit-like creature named Sméagol. He became obsessed with the One Ring, which twisted and corrupted him, making him chaotic and dishonest.
Throughout "The Lord of the Rings," Gollum helps and hinders Frodo and Sam on their quest to destroy the Ring. He is torn between his devotion to the Ring and his desire to reclaim it for himself, causing him to act treacherously and kindly at different times.
How to Apply Gollum Voice While Voice Chatting
Here's how to add a unique touch to your voice chats by applying the iconic Gollum voice from "The Lord of the Rings" using a voice-changing tool like Magicmic. Follow our step-by-step guide for an unforgettable chatting experience.
MagicMic Voice Changer for Gollum Voice Simulator
Using the software program MagicMic Voice Changer, users can imitate the voice of Gollum, a well-known figure from The Lords of the Rings. MagicMic voice changer is perfect for Gollum fans who want to simulate what it would be like to speak that way online.
To enable users to accurately simulate Gollum's voice, the software is made to be simple to use and user-friendly. It also offers a wide range of customization options. It makes it simple for users to speak like Gollum by using cutting-edge voice modification algorithms to alter their voice in real time.
With the help of MagicMic Voice Changers can alter their voice's pitch and tone to more closely resemble Gollum's distinctive voice, and they can even add different effects and filters to improve the overall effect.
The compatibility of MagicMic Voice Changer with a variety of platforms, such as online games, voice chat programs, and video conferencing tools, is one of its most notable features. This makes it a great tool for users who want to spice up their online interactions with a little fun and excitement.
Operating Software OS:
The software is compatible with several operating systems, including Windows, MacOS, iOS, and Android.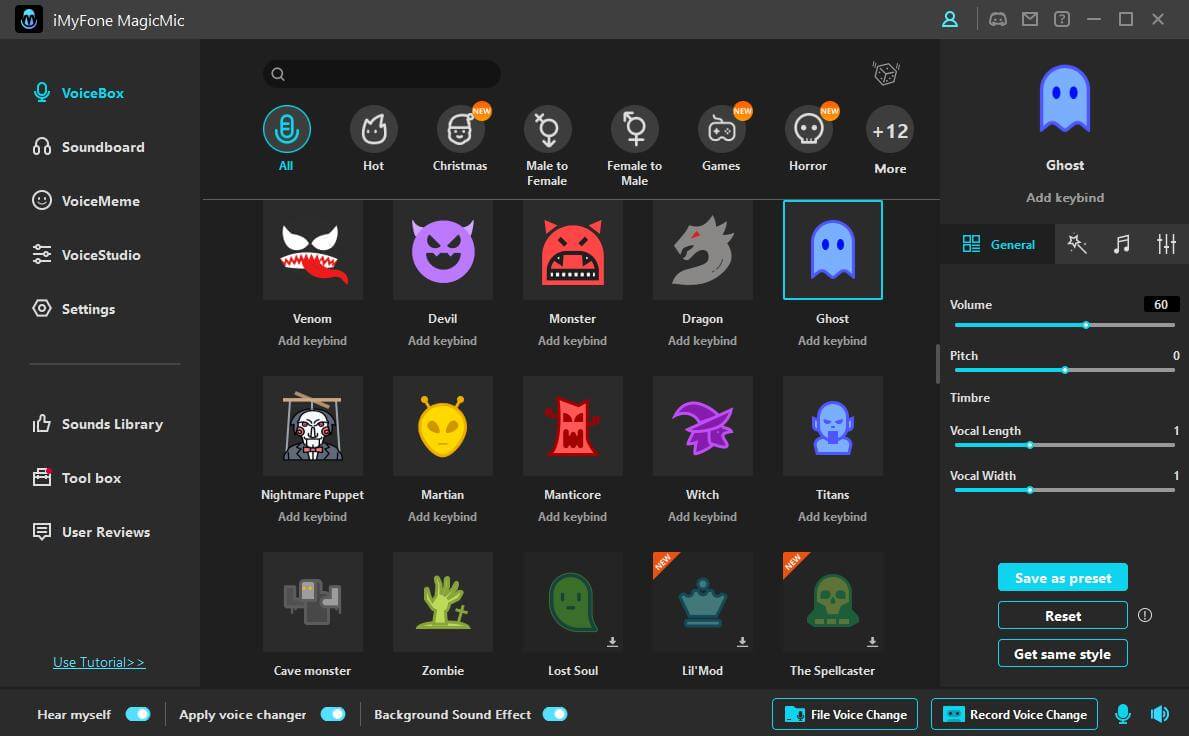 For Windows users, MagicMic is compatible with Windows 7, 8, 10, and 11.
MacOS users can also use MagicMic on their devices running MacOS 10.10 or higher.
For iOS users, MagicMic is compatible with iPhone, iPad, and iPod Touch devices running iOS 12.0 or higher.
Android users can also use MagicMic on their devices running Android 7.1 or higher
MagicMic voice-changing software is compatible with a variety of operating systems, including Windows, MacOS, iOS, and Android. This compatibility allows users to enjoy the benefits of the software on a range of devices and operating systems, making it an excellent choice for anyone looking to change their voice in real time.
Features:
Voice Changing: MagicMic allows users to change their voice in real-time, with a variety of voice-altering options such as pitch shifting, deep voice, robotic, and more

Compatibility: MagicMic is compatible with multiple platforms and communication tools, including online games, voice chat apps, and video conferencing software.

Sound Effects: MagicMic includes a variety of sound effects that can be added to the user's voice, such as background music, sound bites, and more.

Easy to Use: The software has a user-friendly interface that makes it easy for users to quickly select and apply different voice-changing and sound effects options.

Customization: MagicMic allows users to customize and save their own voice profiles, which can be used in different scenarios or saved for future use.

High-Quality Audio: MagicMic uses advanced voice processing technology to ensure that the user's altered voice is of high quality and sounds natural.

Regular Updates: MagicMic is regularly updated with new features and bug fixes, ensuring that users have access to the latest and most reliable version of the software.
Function
MagicMic is a voice-changing tool that has several functions to help you modify your voice during audio recordings or live conversations. Some of its key functions include:

Voice Modulation: MagicMic allows you to change the pitch, tone, and timbre of your voice in real time to create unique and entertaining vocal effects.

Voice Modifying: The tool provides several pre-set voice morphing options, such as a robot, monster, and alien, that you can use to transform your voice into something completely different.

Voice Impersonation: MagicMic also provides an impersonation function, which lets you mimic the voice of popular characters, celebrities, or even politicians.
How to Generate a Similar voice as Gollum on MagicMic: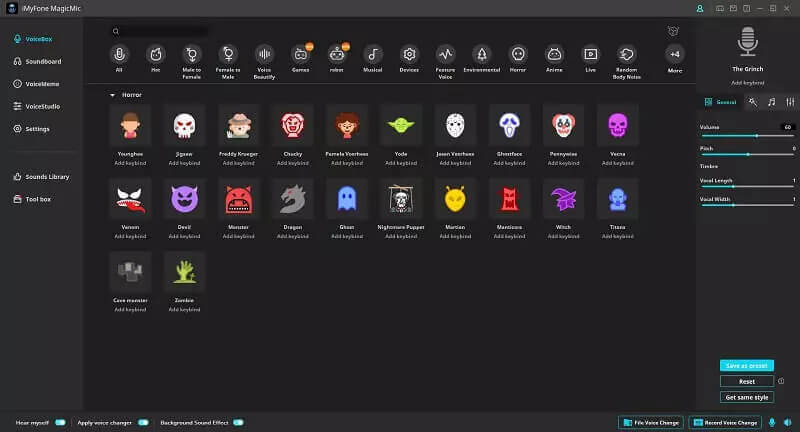 iMyFone MagicMic is the perfect voice changer for creating a creepy voice in real time. Its exceptional user experience eliminates the hassle of using a separate creepy voice generator.
To generate a similar voice as Gollum from "The Lord of the Rings" using iMyFone MagicMic voice changer software, you may try the following steps:
Step 1:
Install the MagicMic software on your computer.
Step 2:
Open the software and choose the option to change your voice.
Step 3:
Look for a voice-changing effect that resembles the Gollum voice, such as a high-pitched, scratchy, and raspy voice.
Step 4:
Adjust the settings until you get the desired effect.
Step 5:
Record your voice and play it back to see if it sounds like Gollum.
Step 6:
If needed, make further adjustments to the settings until you're satisfied with the result.
User Review Screenshot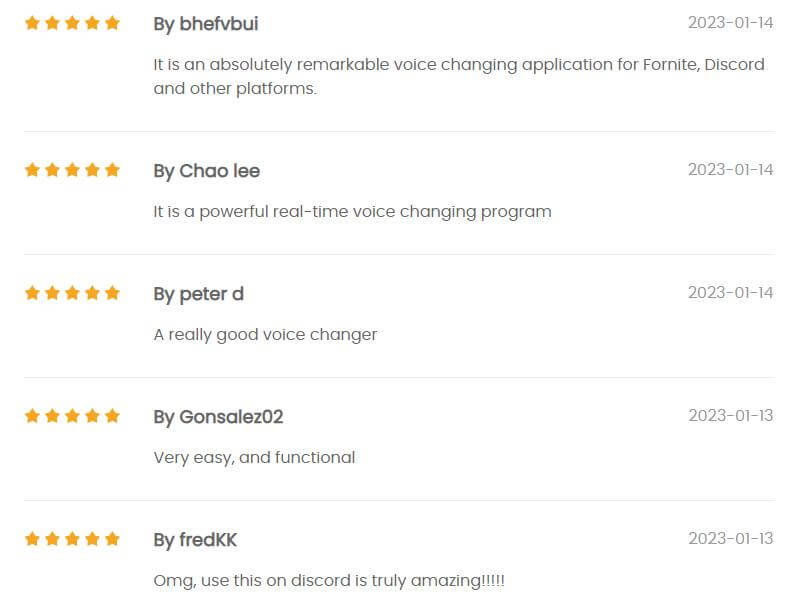 Funny Ideas with Gollum Voice for Online Entertainment
1. For live streaming, like Twitch
Gollum's Game Night: You could imitate Gollum's voice while playing well-known games like "Among Us" or "Jackbox" with viewers.
2. For Gaming Voice Chat, Like Valorant or Call of Duty
Here are some ideas for gaming voice chats, that can be used and are entertaining in Gollum's voice:
When you pick up a power-up or health pack, you can say "More life, more life! We'll be invincible!"
When your team is losing, you can say "We can do this, yes we can, just hold on to the ring!" by using this gaming voice chat, teammates might cheer up.
When your team is winning, you can say "We're the masters of the game, yes, yes, me Gollum likes it!"
3. For Online Datings, Like omegle
Here are some ideas for funny pickup lines, that can be used for dating live-streaming websites or apps:
You don't look like an orc, so maybe you'll have mercy on me and give me a chance?
I've been lost in the Mines of Moria for too long. Could you be my guide to love?
I know I may not look like much, but I promise I have the heart of a dragon when it comes to romance.
Conclusion
In conclusion, MagicMic is a powerful and versatile voice-converting software that offers users the opportunity to generate a voice that is similar to that of Gollum from Lord of the Rings. This software utilizes advanced AI algorithms and deep learning techniques to mimic the distinctiveness of Gollum's voice, allowing users to experience the thrill of playing the iconic character.
Whether you're a fan of the Lord of the Rings franchise, a voice actor looking to expand your portfolio, or simply someone who wants to have some fun, MagicMic Gollum voice changer is definitely worth trying out.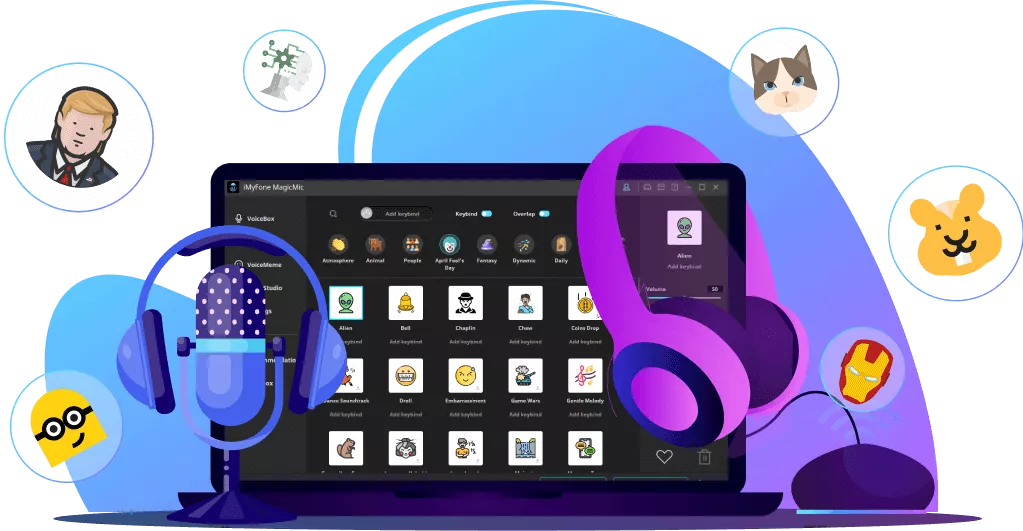 125+ Voice effects for one-click voice changing in real-time.
Huge library with 400+ Voice Effects and 150+ Voice Memes.
Sound emulator in games, live, chatting, online classes, and more.
Voice recording and audio voice changing is supported.
Voice studio lets you create any voice you like.