The Squid game is one of the few series that managed to get attention from all parts of the world and had everyone hooked. It does make sense therefore that quite a number of people would want to play pranks on their friends and loved ones, using the voice of Front Man Squid Game who is one of the main actors in the series.
This article tells you exactly what you need to get if you want to get this voice-changing effect, as well as how to do it in very simple steps. All the features of MagicMic and much more are entailed in this read.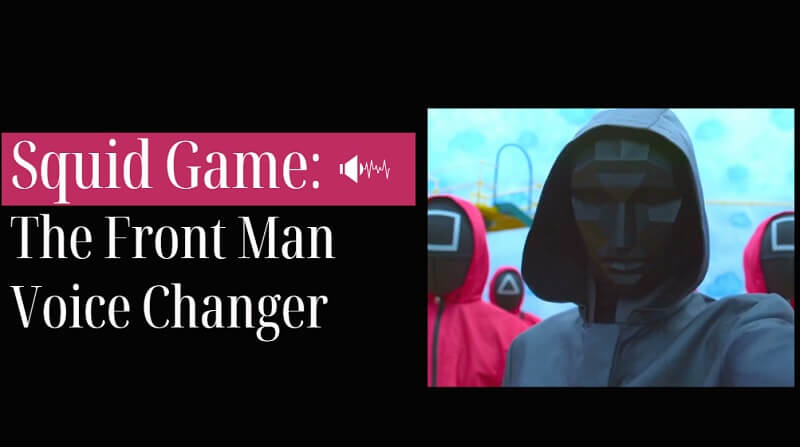 Who is Front Man Squid Game?
Squid game is a survival drama South Korean television series that is produced by Netflix. The show's plot is that hundreds of individuals who are short of cash are approached to be in a competition for a very tempting amount of money. The competition in question is a series of children's games but the stakes are extremely high.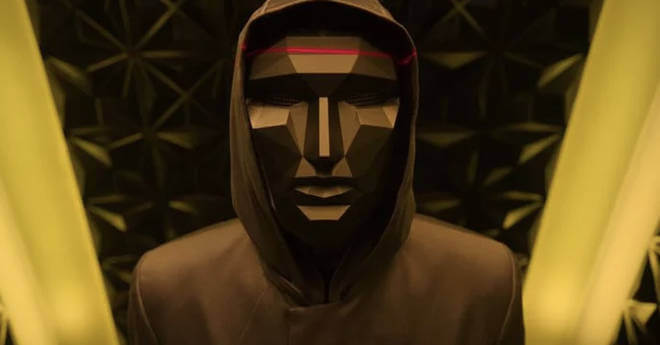 Front man, or Hwang-In-Ho, is an antagonist in the Squid Game. He is the one in charge of the Masked Men, as well as the general overseer of the Squid Game. It is eventually made known that Front Man was the winner of the very first survival competitions and that is how he became the officiator's, right-hand man. Front Man Squid Game is portrayed by Lee Byung-hun, a popular actor. Tom Choi voiced Front Man as the English sub.
Excellent Christmas Games Ideas -Use A Voice Changer
Powerful Front Man squid game voice changer for online chat
MagicMic is the best voice trolling app in the market if you are looking to get the perfect Front Man Squid Game voice changer. Considering how popular the show is, it only makes sense that more and more people would want to join in the fun of sounding like Squid Games' Front Man.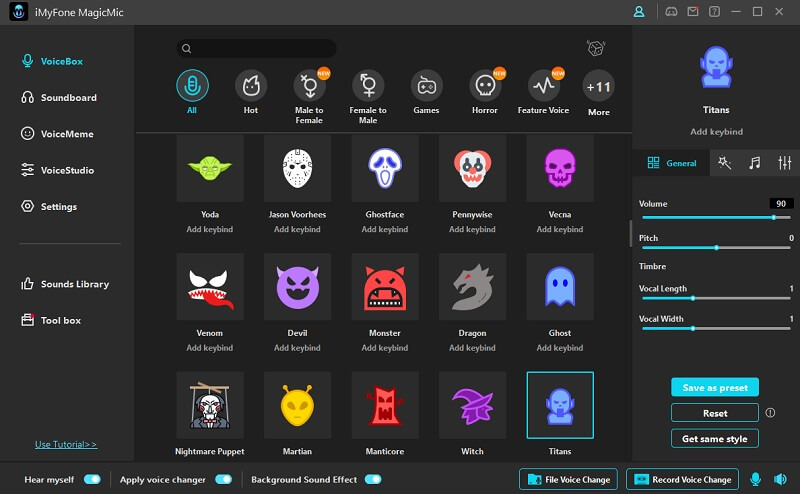 1. MagicMic has weekly updates, meaning that you will never run into a situation where you do not have the right effect to use.
2. MagicMic gives you the opportunity to customize your very own soundboard to your liking with no restrictions. Customizable soundboard.
3. MagicMic is compatible with both Windows and Apple operating systems. This means you do not need to change your device or worry about an upgrade. MagicMic operating system
4. MagicMic gives you the freedom to import and save your files in various formats such as MP3, amongst others.
5. With MagicMic, you can use specific keybinds of your choosing so that you create a shortcut to any of the filters and sound effects of your choice.
6. MagicMic does not need you to prerecord audios and then pass these audios through filters or effects. Instead, you can simply speak into your input device, and simultaneously, your changed voice will be heard through your output device.
As much as Front Man Squid Games is extremely popular, there are yet other horror voices that MagicMic has to offer such as:
Vecna, who is the main antagonist in the show Stranger things that has become a worldwide favorite series.
Jigsaw who is a criminal from the Marvel multiuniverse and is seen as the main antagonist in Punisher has a scary and monster-like voice.
Ghostface who is the main antagonist or villain of the Scream series has a deep and mysterious voice.
MagicMic Voice Changer Use scenarios
Examples of scenarios where the voice of Front Man Squid Games can be used while chatting include:
When on phone with your younger siblings, you can change your voice to be that of Front Man Squid Games. You can even prank them that you are in Squid Games and that would be quite believable, and it will get a good laugh out of them.
You can use Front Man's voice in your online games while chatting to get a good laugh among your friends as they would not have seen it coming.
As the world awaits, and as part of your gifts this holiday, you can send a voice note of Front Man wishing all your loved ones happy holidays with a pun related to Squid Games.
Watch Video Guide About Squid Game Voice Changer
Steps to use the Front Man Squid Game voice changer
Step 1: On your PC, install MagicMic and launch it.
Step 2: Pick your desired output and input devices. The preferred settings are having your microphone as the input and your headphones as the output.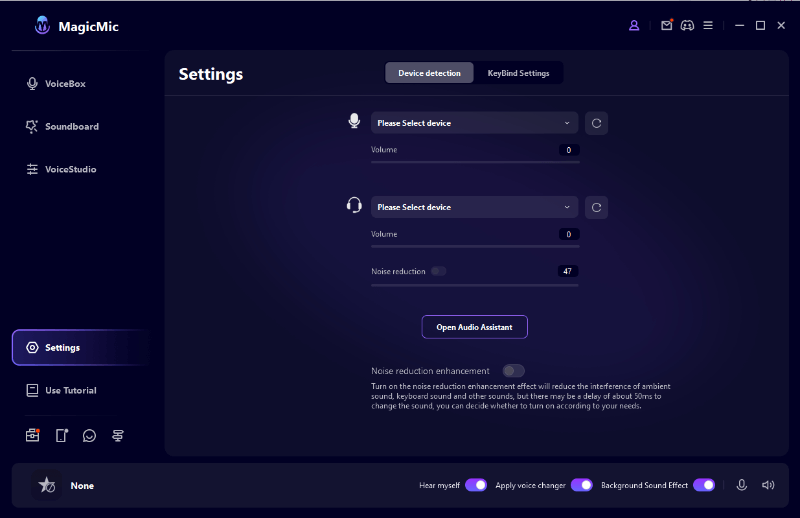 Step 3: Click on the various voice-changing effects to test them out and see how much you like them. You can look for any voice effect you may want in the search bar as well.
Step 4: Just like that, you will now be able to change your voice on any platform of your choice. You can now use your Squid Game's Front Man's voice in your online chats by:
Launching the app you use for your chatting and then proceed to the voice settings. You will then select the microphone to be your input device and it will also be what will be used for voice-changing virtual audio. Just like that, you will be able to sound like Front Man Squid Game in your chats whenever you want!
Conclusion
Considering the Squid Games had the whole world taking and still has the world anticipating for the next season, there is no doubt that more people than not know who Front Man Squid Game is. This is more than enough reason to get MagicMic so that you too can join in on playing pranks while chatting with your friends online or even via video games. MagicMic has various benefits and are worth a try!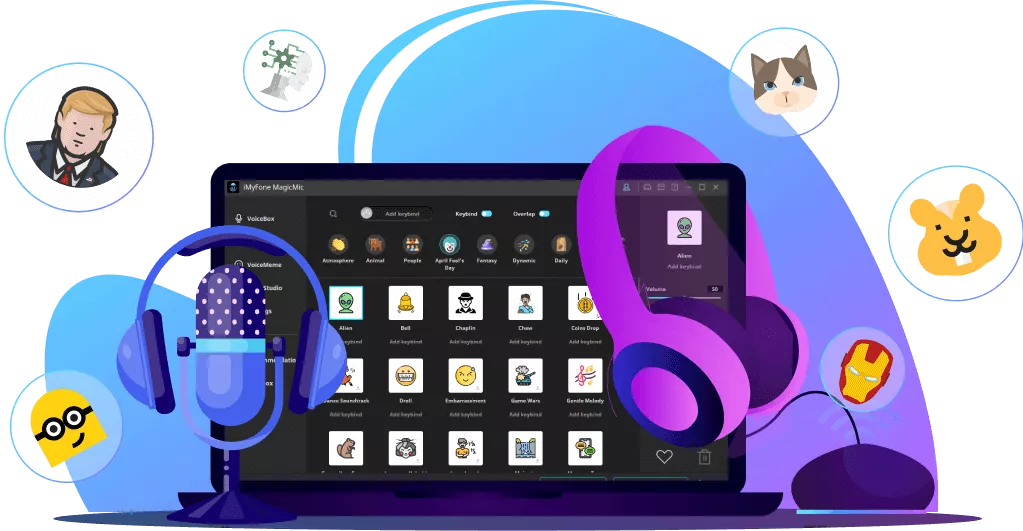 125+ Voice effects for one-click voice changing in real-time.
Huge library with 400+ Voice Effects and 150+ Voice Memes.
Sound emulator in games, live, chatting, online classes, and more.
Voice recording and audio voice changing is supported.
Voice studio lets you create any voice you like.