Keanu Reeves is a beloved actor, known for his roles in blockbuster films. In recent years, his voice has also become a popular topic, with fans wanting to know more about his distinctive vocal tone. Now, with the help of AI voice generators, it's possible to create your own Keanu Reeves AI voice for any project or purpose.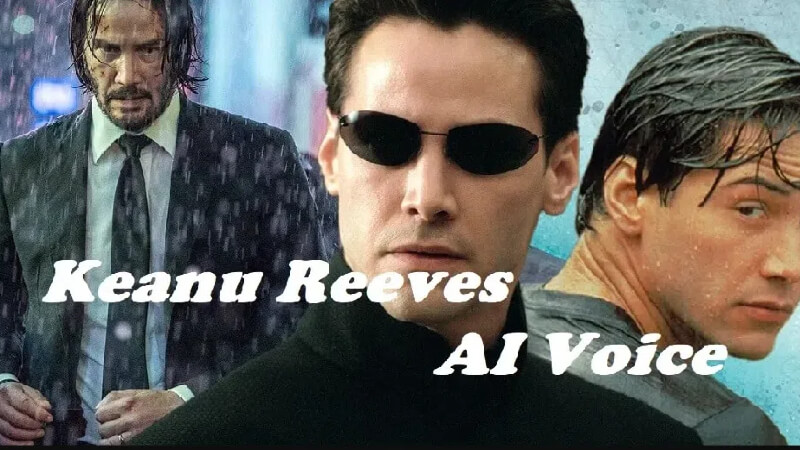 Part 1: Who is Keanu Reeves?
Keanu Reeves is a Canadian actor and producer born on September 2, 1964, in Beirut, Lebanon. He is best known for his roles in popular films such as "The Matrix" trilogy, "John Wick" series, and "Speed." He has also starred in a range of other films, including "Point Break," "Devil's Advocate," and "Bill & Ted's Excellent Adventure."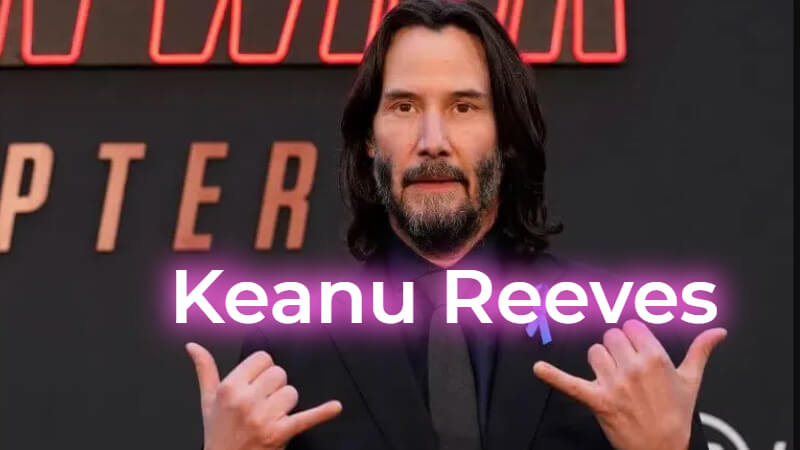 Reeves has won several awards throughout his career and is known for his humble and down-to-earth personality, as well as his philanthropic work.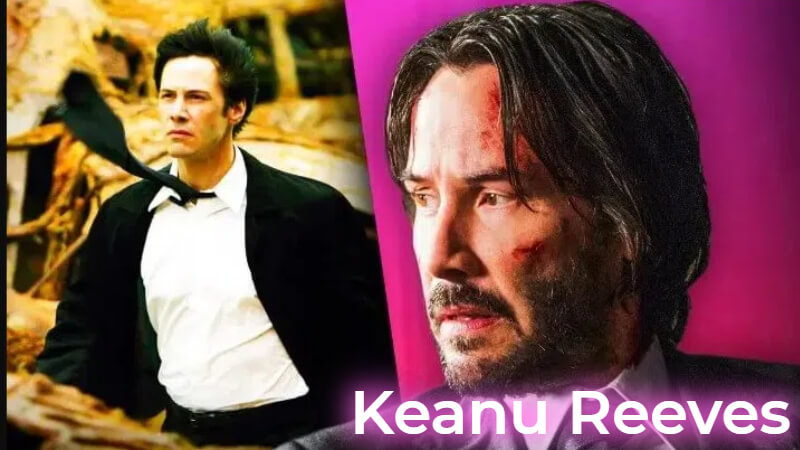 Part 2: Highly Recommended - Keanu Reeves AI Voice You Will Get!
iMyFone VoxBox is a sophisticated voice generator software that allows to create Keanu Reeves AI voice. With its user-friendly interface and adjustable options, VoxBox provides a seamless experience for creating custom AI voices.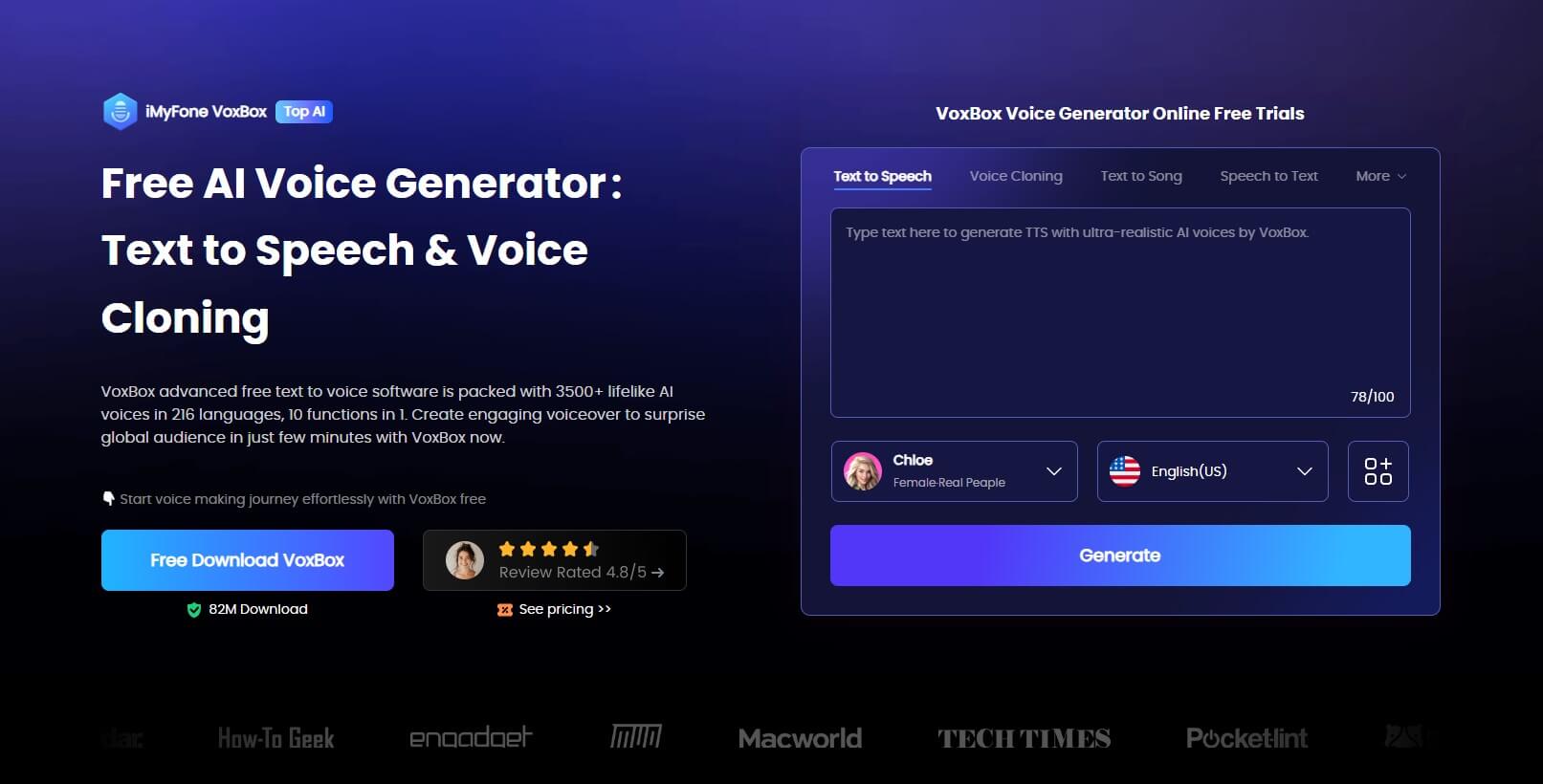 Tips
With
iMyFone VoxBox
, you can not only generate AI voices for actors but also for characters from films and dramas, such as Star Wars,
Fatal Error
, and Valley Girl. The possibilities for creating unique and exciting voices are endless.
Key Features:
Over 3200 distinct voices are available, offering a broad range of options for any project.

In addition to TTS, It also serves as a Keanu Reeves AI voice cloner.

The AI voice generator has the ability to generate voices in over 46 languages

It allows you to edit and record your voiceovers as well.

The rapid generation will save your time.

Mutiple formats are provided to export like MP3,WAV.

Other actor and actress voices like James Earl Jones.

Customizable options to help you make your own Keanu Reeves overdubs.
Watch the video below to know more about Keanu Reeves Voice Generator
MagicMic is an advanced voice changing software that can modify your voice into a range of humorous or terrifying effects, including Keanu Reeves AI voice. It provides live voice changing features that work with online chats, video games, and voice recordings.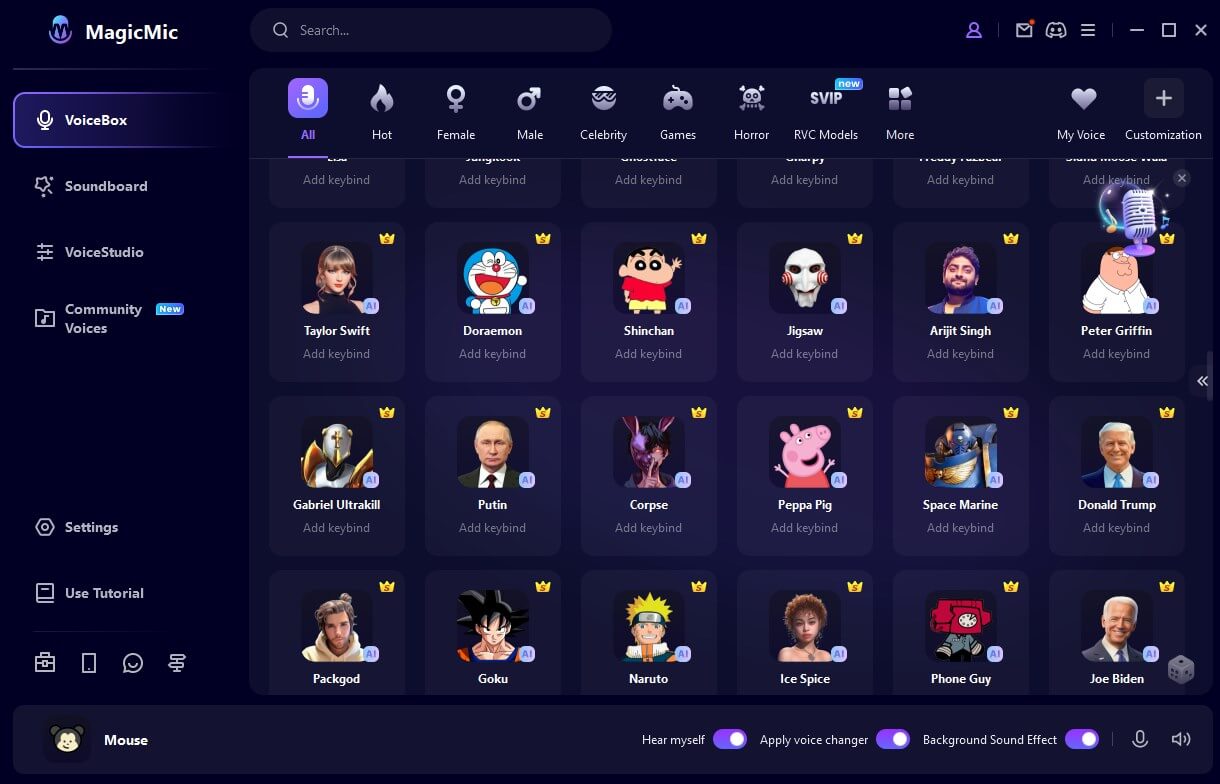 Key Features:
You can change your voice in real-time while speaking, choosing from a wide range of voice effects, including Bruce Buffer.

It is compatible with various apps and games.

The user-friendly interface of MagicMic makes it easy to apply voice effects and adjust settings.

MagicMic also includes a soundboard feature that lets you play sound effects and audio clips during your chats or recordings.

You can use the built-in voice modulator to create custom voice effects.
Murf.ai is a voice generator powered by AI that creates high-quality voiceovers suitable for a wide range of content, such as videos. The deep learning algorithm used by this tool generates a voice that perfectly matches the tone and style of the given text, resulting in a natural-sounding voiceover.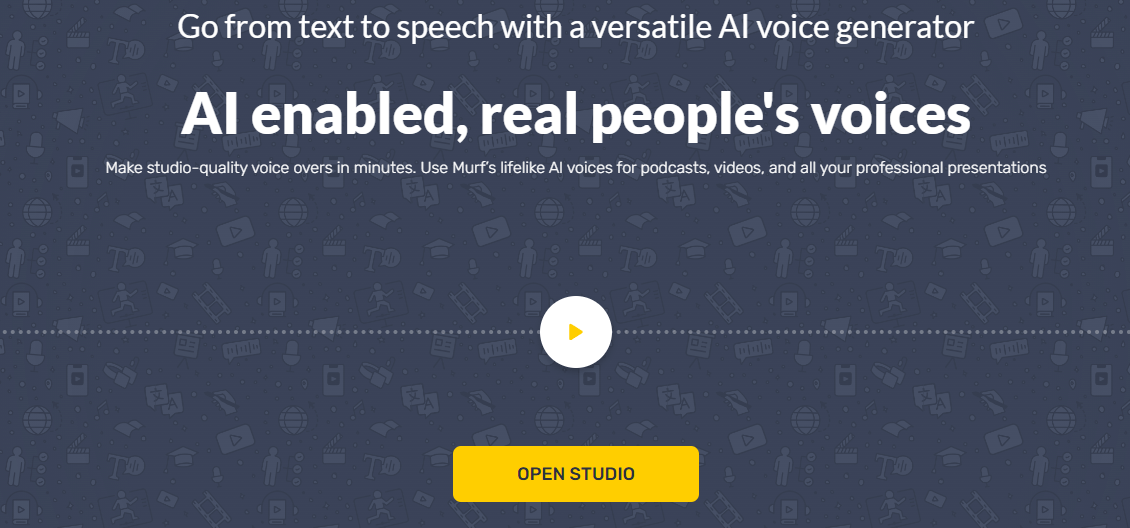 Key Features:
With over 130 voices available in 20 languages, Murf.ai offers a wide range of options for creating voiceovers that meet various linguistic needs.

The Murf Studio's timeline feature allows for seamless synchronization between generated voiceovers and accompanying video or audio content.

Access a library of royalty-free audio files within the Murf Studio for use in your projects without additional fees.

User-friendly and secure, the Murf.ai voice generator is simple to use and ensures the safety of your data.
Conclusion
For those looking to create a Keanu Reeves AI voice, VoxBox is the top recommended AI voice cloning and generating software. With its advanced features, user-friendly interface, and ability to generate a wide range of unique and deep AI voices like Keanu Reeves, VoxBox is the perfect tool for any project or purpose. So whether you're a fan of Keanu Reeves or just looking to add a unique voice to your content, give VoxBox a try and experience the power of AI voice generation.