Snapchat is one of those applications that have continuously upgraded their performance in terms of features they provide to their users. Snapchat makes use of face recognition, so there is a whole world to discover with it, including lenses and filters that you can apply to your face. These filters can create some hilarious pictures and videos to share with your friends.
10 Funniest Snapchat Lenses & Filters
In this article, some of the funniest filters are described. These are worth trying and sharing with your friends and having a laugh at.
1- Talking Potato Filter:
There is no end to the imagination and creativity on Snapchat. You can create some of the weirdest and funniest snaps with the use of filters like Talking Potato. Your face will be merged into a potato that is being held in hand. Your eyes, nose, and mouth will be used in this filter.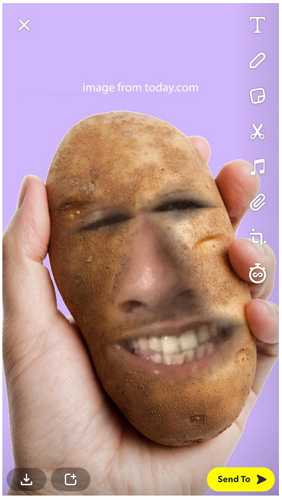 2- Dank Emoji:
If you are a user of emoji in your daily texts, then this is the perfect filter for you. This emoji represents a laugh till you burst into tears. By using this filter, your whole face will be replaced as an emoji. It is to be noticed that your eyes will be visible through this emoji.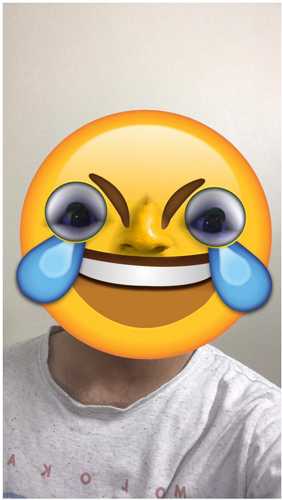 3- Surprised Pikachu:
This one is for Pokémon Fans, but it doesn't matter because it is very funny. By this filter, you are going to turn yourself into the famous character from the show, Pikachu. But the actual fun is in the reaction of the character as it is quite surprising.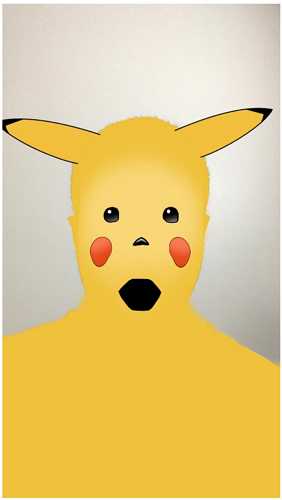 4- Face Swap:
One of the most famous and funniest filters on Snapchat is Face Swap. With the help of this filter, you can swap your face with anything that resembles it. This is the reason why this is the funniest filter on Snapchat, as the viewer could burst into a laugh by watching the outcome of the filter.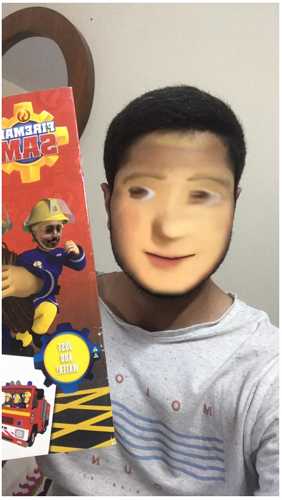 5- Alien:
Do you wonder how aliens look like? You can simply try this filter on yourself to have a better idea. There is a blue background that replicates the space. Your face will be turned green, and your eyes will be huge and dark blue.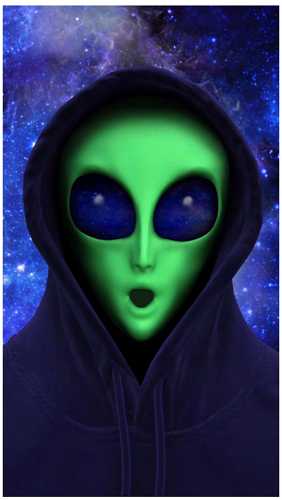 6- Zombie Eyes:
The thought of zombies creates a sense of fear in us, but not anymore. Try this filter to have a look at the funniest zombie you have ever seen. Your eyeballs will be hanging out a bit, while the cornea of your eye will be continuously rotating in all directions.
7- Bob Haircut:
This is also a cool and funny filter to try on. Your face is going to look squeezed up while you have a bob-cut hairstyle. These hairs will cover your forehead. It is to be noted that your eyes will appear big and black.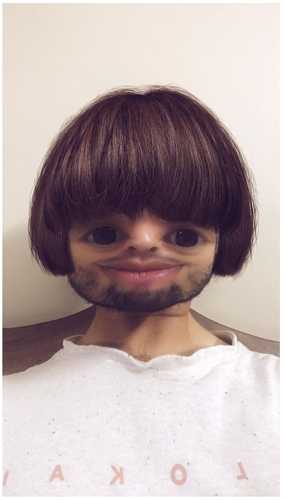 8- Funny Noz:
This is a bit weird but a funny filter. By using this filter, your nose is going to appear huge, utilizing most of your face. Your eyes are going to move to the corners, and their size will also increase.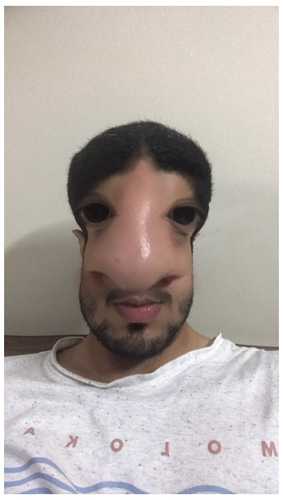 9- Dobby Head:
If you are a fan of Harry Potter, then this one is for you. This filter will transform you into Dobby, who is an elf. But this filter provides a bit of a funky version of him wearing a cap.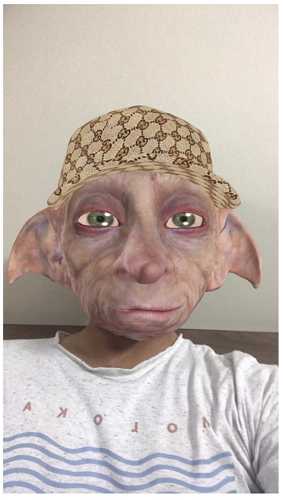 10- Halloween Vampire:
This filter will transform you into a vampire, which is a bit scary but funny as well. It is to be noticed that when the camera is away, your face will appear dull. When the camera moves closer to your face, the face will become clear and scary; however, it also looks funny.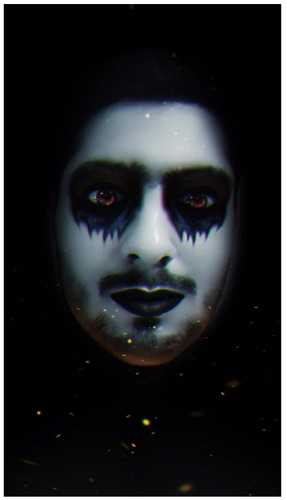 10 Ideas to Make Funny Snapchat Video
If you are a user of Snapchat, then you might be maintaining a streak with your friends. You might be sharing the same routine snaps with them. It is time to up your game with some new funny Snapchat videos.
1- Make videos with emoji:
There is no limitation of imagination on Snapchat. You can bring out the creative person inside yourself and try out different perspectives. One of those is using emoji in the Snap videos. Adjust the emoji perfectly in your video to give it meaning. You can attach emojis to any person or object in the video; it will make the receiver laugh.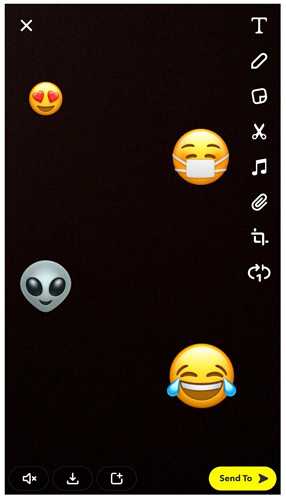 2- Use the "Try it with a Friend" Lens:
You might have used Face Swap, but the "Try it with a Friend" lens is a bit different. As it changes from time to time, there is more potential to be creative through this lens. With the help of this lense, two faces are detected, and then random masks are put on the faces.
3- Face swap with motionless objects:
Face swap is still one of the best lenses on Snapchat. But there is still a margin to be creative through it by using motionless objects as a swap for the face. The results will be so funny that not only you but your friends will be amazed.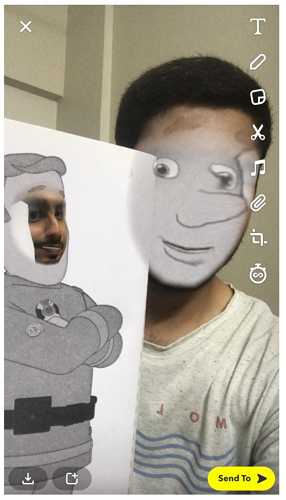 4- Describe a story:
Snapchat provides you with an option to share snaps as "My story" on your profile. This is the perfect place to describe a story in a series of snaps that might be happening with or around you.
snapchat story
5- Use Emoji and Bitmoji:
You can use many emojis on your snaps. This creates even more attractiveness to your snap. Also, use bitmoji in your snaps and try to give it a comic sense to provide a lighter feel to your friends' minds.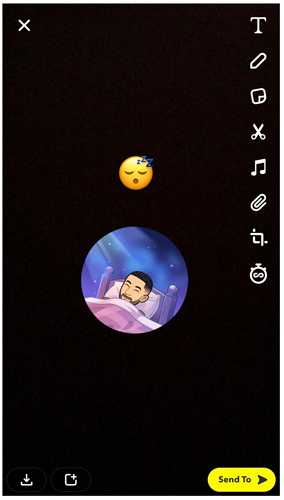 6- Use different lenses:
You don't need to stick to a few lenses every day. There are so many lenses that you cannot even count. Try to find new funny lenses to try out in your snap videos and photos.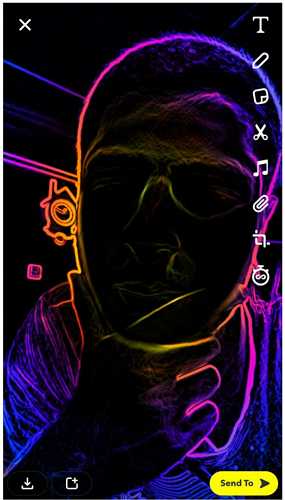 7- Write funny captions and texts:
Just writing something funny could create a significant effect on your snap videos. It all depends on you to look out for the ordinary things around and find out the funny aspects in them.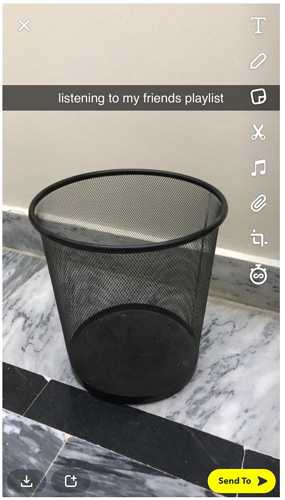 8- Use your drawing skills:
As mentioned before, the possibilities are endless on Snapchat due to the wide range of features available. You can also draw objects in your snaps. Combining your drawing and captioning it with text could also be pretty hilarious.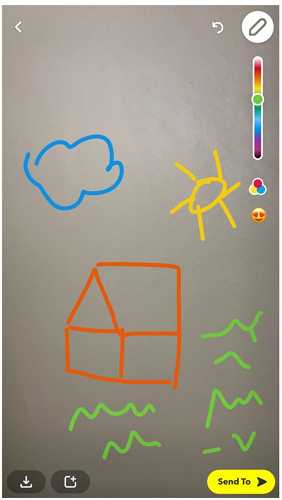 9- Adapt sarcastic approach:
Sarcasm is one of the coolest things to grab the attention of people on Snapchat. Try to accommodate sarcasm in your snaps and master this art with time.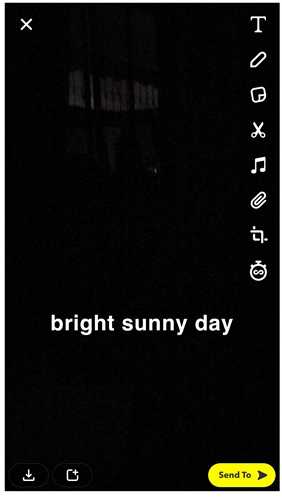 10- Change your angles:
With changing the perspective, it is also important to change the angle as well from the typical styles that you use to record your snaps. This will give a new look to your snap.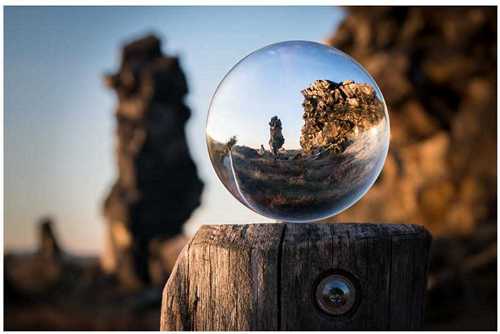 Top 10 Funniest Snapchat Accounts to Follow
If you are looking to follow some of the top accounts for funny content on Snapchat, then this article is going to help you in achieving that. Below are mentioned some of the best accounts to follow on Snapchat:
1- Gil Ozeri (gilozerisnap):
Gil Ozeri is an American comedian. He is one of the funniest people on Snapchat, and it is worth following him there. His Snapchat videos are the most creative and hilarious.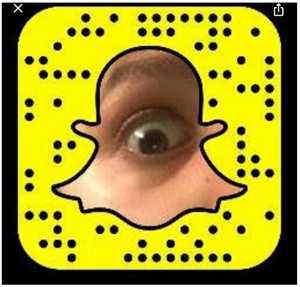 2- Chrissy Teigen (@chrissyteigen):
Chrissy Teigen is one of those celebrities who are funny on Snapchat, and she is worth following. She is a cookbook author, host, supermodel, and a lot more.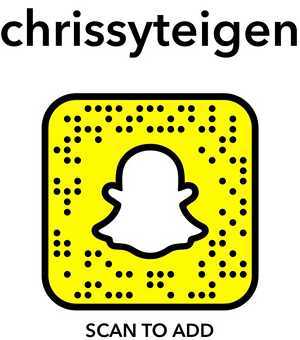 3- Rebel Wilson (@rebelwilsonsnap):
Rebel Wilson is an Australian actress, comedian, and singer. She has starred in many movies and series. She usually talks about everyday life situations on her Snapchat and makes her videos interesting through her sense of humor.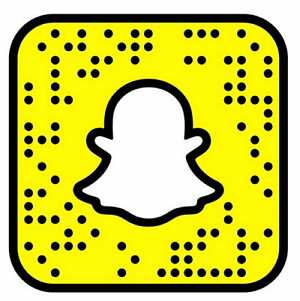 4- Chris D'Elia (@chrisdelia):
Chris is an American Comedian, writer, actor, and podcast host. His Snapchat is one of the most unique because of sarcastic comedy. He also creates a character like Ivan, who is a host of a travel channel.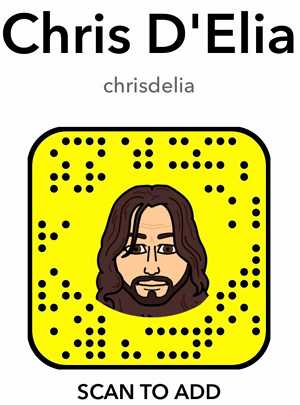 5- The Lonely Island (@tliboys):
The Lonely Island is a comedy trio including Andy Samberg, Akiva Schaffer, and Jorma Taccone. You can watch their out-of-the-world rap on YouTube, and it will burst you into a laugh.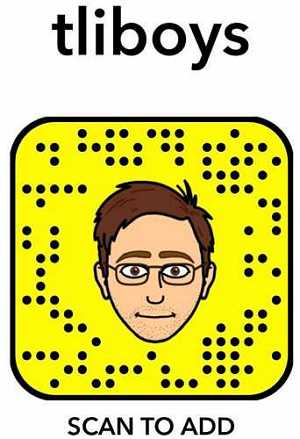 6- Leslie Jones (@lesdoggg):
Leslie Jones is an American Comedian and actress. She was a part of Saturday Night Live from 2014-2019. Her social media is very lively and refreshing. Her specialty is honesty with a side of humor.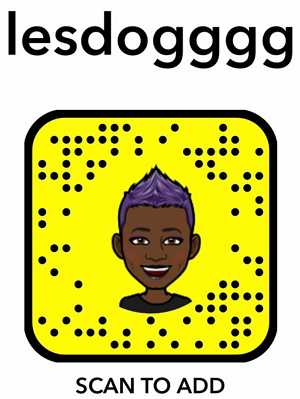 7- Snoop Dogg (@snoopdogg):
Snoop Dogg is an American Rapper who needs no introduction. Just like him, his Snapchat is also on a whole other level.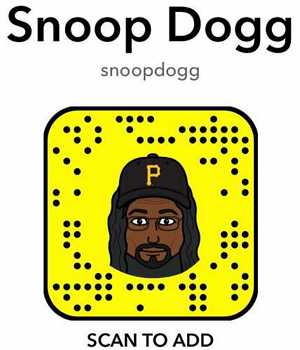 8- Doug (itsdougthepug):
This is an unconventional Snapchat account that is funny. This account is all about the adventures and daily life of Doug, who is a pug, to be precise.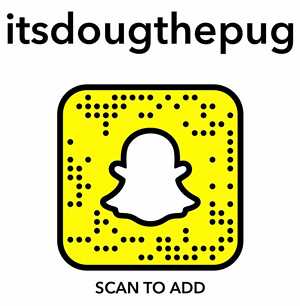 9- Geir Ove Pedersen (@geeohsnap):
Geir is the master of illustrations that are hilarious and interactive as well. Do check his account to have a look at his wonderf22ul work that is exceptionally commendable and hilarious.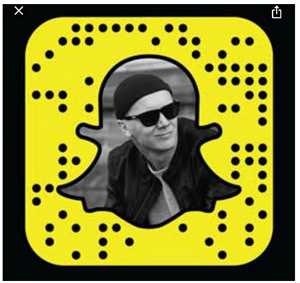 10- Cakes1toDough1 (@Cakes1toDough1):
This account is managed by Audrey, who is an Engineer by profession. His art is depicted by the performance of her two cats combined with art. The content is majestic and awesome.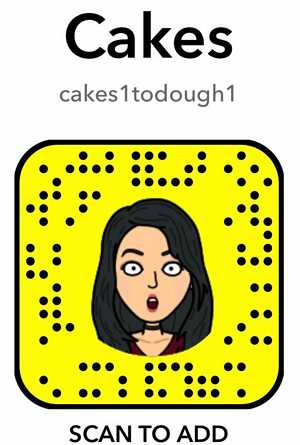 Also Read:
Everything You Need to Know about Making Snapchat Viral Video >>
Why Are My Snapchat Videos Blurry >>
Best Video Editor to Make Your Snapchat Video Funnier:
You can also edit videos for Snapchat on your desktop. For this purpose, iMyFone Filme is one of the best applications as it has so many features that perfectly align with Snapchat themes and genres. Some of its top features are as follows:
Voice Changing:
You can change the voice as there are multiple options available on Filme. The voice changer can change your pitch and transform your voice. You can have a funny voice of a baby, zombie, robot, etc. Moreover, you can add any soundtrack or sound effects in the background to give your Snapchat video to make your video funny.
Transitions:
Transition effects can be used to merge your videos more skillfully. On Filme, there are multiple transition effects available. You can apply them with only one click.
Stickers and Images:
You can use stickers and images on your videos. You can make your Snapchat videos funny by adding funny emojis and images in the video.
Text Editing:
In Filme, there is a wide range of features available related to text editing. With the help of these features, you can add Titles at the start of your video. Also, you can add subtitles and end titles to your video to represent any dialogue. There are multiple choices in terms of font, size, and style of the text.
Fast Video:
The fast video feature provides different templates for your slideshow according to the occasion. These templates include birthdays, holidays, travel, education, and many more. You can select any of the templates according to your desire to create an appealing Snapchat video.
Watch this video tutorial to see how to make funny video for Snapchat using Filme:
Final Words:
Snapchat is a platform with funny and engaging filters and effects that you can use in your videos. These filters will never let you get bored. If these aren't enough for you, you can explore and be creative on platforms like Filme, where the possibilities are endless, and you can edit your videos as you like.