Do you know that you can make a looping video on Snapchat similar to Instagram Boomerang? If not, you should necessarily read this article. Snapchat provides a lot of features to Jazz up videos to make your snap more enjoyable. Snapchat 'Bounce' is one of these fantastic features that will help you make Boomerang snaps. Keep reading the article, and we will tell you how to make Boomerang videos on Snapchat step-by-step.
How do you make a Boomerang video on Snapchat?
'Bounce' is a mind-blowing feature in Snapchat that seems very impressive from Instagram Boomerang. However, it works a little differently from Boomerang. Therefore, you must know how to use this tool effectively for better snaps. This section will guide you on how you can make a Boomerang video on Snapchat using 'Bounce.'
Keep in mind that 'Bounce' doesn't loop the whole video. Instead, you have to record an entire video and then select which portion of the video you want to loop.
Let us see how to make a Boomerang video in Snapchat!
First, you should record the video by holding the capture button on the screen.

Once you have recorded the video, you should click on the 'infinity icon on the right side of the screen, as shown in the figure below. Now, you'll get an option to allow recipients to see your snaps a number of times before they close the snap. Hence, by clicking the infinity option, you will let users see your video on loop.

Make sure to press the 'Bounce' button. It is straightforward to use where you have to simply press and drag the slider to select which part of the video you want to rotate on loop. Select as many clips as you want to loop in a video. Once you have chosen the targeted areas you want to loop in, it is now a 'Bounce' video. Now, you can share this Boomerang video with your friends on Snapchat.
Making Boomerang videos on Snapchat is quite simple. You just have to follow the three simple steps above, and you are done with an amazing snap to share with your friends.
Other features and settings about Snapchat's Bounce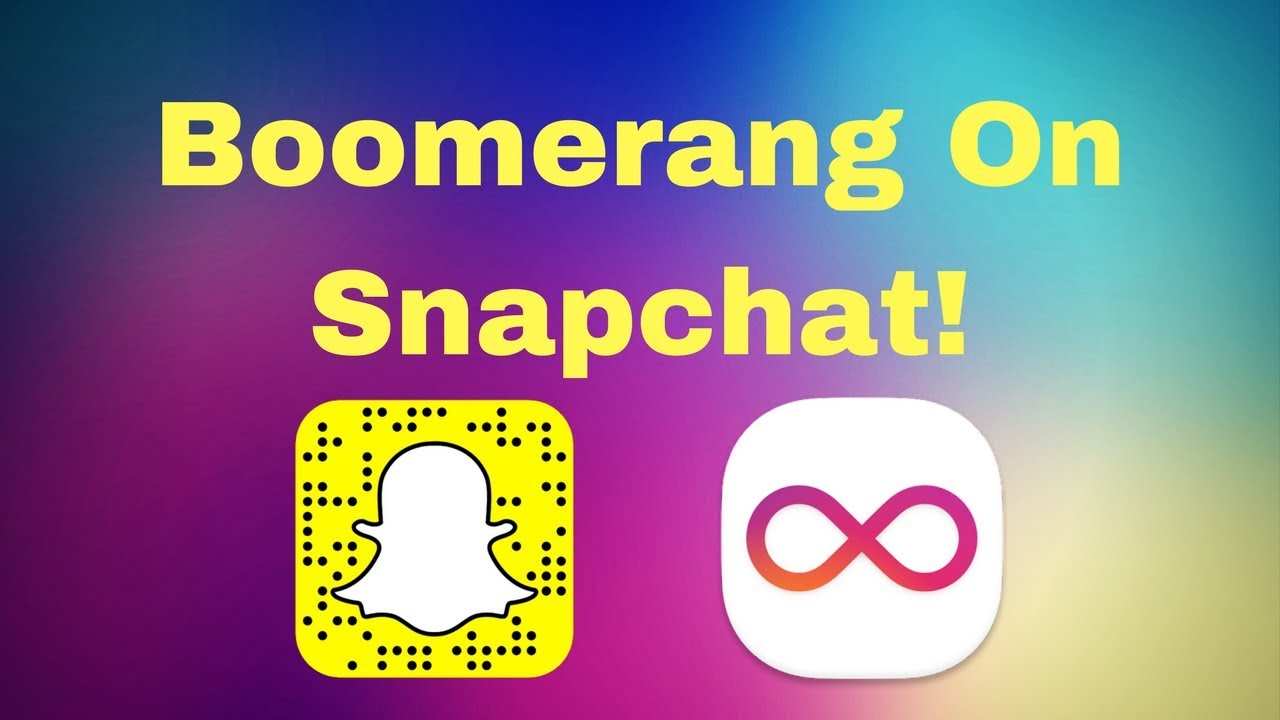 Bounce is much more potent than Boomerang itself and carries advanced features. Therefore, you should know all Bounce properties in Snapchat to make your video as much as possible. Let us see a few characteristics of 'Bounce' now for your help!
Bounce's first and foremost property that makes it superior to Boomerang is that you can loop and playback any portion of the video you want. This characteristic makes Bounce closer to my heart.
Suppose you gather friends at home to watch the El Clasico match between Barcelona and Real Madrid on the big screen. You want to record emotions and happiness at every moment of this great rivalry match. However, you want to loop the hauls and applauses at special goals and winning moments. Boom! You can do it easily through Bounce.
You know the best part that you can use text and stickers on your Bounce videos just like regular snaps. Besides, you can also use various filters to make your snap more eye-catchy and attractive. That is not all. You can also insert attachment links in your Boomerang snaps for marketing purposes.
To use this, click on any feature on the right side. For example, you should click 'T' if you want to overlay text on your Bounce snap. Likewise, you can click the icon if you wish to draw anything or the 'Stickery Note' icon to insert a plethora of stickers.
Another feature of Bounce that attracts me is that it doesn't force you to record new videos every time you wish to make Boomerang videos. Instead, you can apply it to any pre-recorded videos too and loop any portion you want. So, pick any recorded video on Snapchat, make Boomerang at your most favorite part, and share with your friends now!
How to Make a Boomerang video to send on Snapchat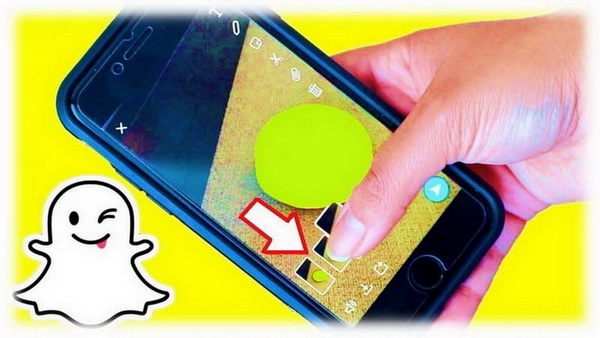 Whether you want to send a Boomerang to your friends on Snapchat or put it your Snapchat story, the process is very simple and straightforward. This section will tell you everything from recording your snap, making a Boomerang, editing, and sending it to your friends on Snapchat. Let us see how you can make a Boomerang on Snapchat and share it with your friends via chat and story.
Update the app
You should update the Snapchat app first to use the Bounce feature. The reason is that 'Bounce' is not available in many older versions of Snapchat. For this purpose, go to your Google Play Store or IOS app store and check all the apps you have installed on the device. After that, find Snapchat in the list and press the 'Update' button. Now, you would be able to assess Bounce in the updated version and make a Boomerang.
Make the Boomerang
After that, you have to make a Boomerang. For this purpose, you have to record the video clip first and then loop your favorite part in the video, as shown in part 1 of this article.
Edit the Snap
You should always edit your snap to make it appealing and captivating before sharing it with your friends. We know that you might be thinking about the best software to edit your snap. Don't you? You should read the section below to learn the best video editor for Snapchat.
Share Your Snap
After recording, looping, and editing, your snap is ready to share. Now, send it to your friends via chat or put it on your story so everyone on your friend list can see it.
Recommended video editor for Snapchat - iMyFone Filme
If you are looking for video editors to edit your Snapchat videos, add better effects and other advanced features, iMyFone Filme is the best tool available online free for your help. iMyFone Filme is equipped with advanced editing features making it easier for you to polish Snapchat videos and Snapchat Boomerangs.
Filme offers thousands of free customizing effects to give a completely new look to your video. You can also add eight soundtracks to the video backdrop of your Bounce video simultaneously using Filme video editor. The good news is that it also offers millions of copyright-free music to prevent you any hassle of finding the music. You can also add funny stickers, texts, significant effects, overlays, and more to your Snapchat video to share on Snapchat.
iMyFone Filme is very robust and designed to fulfill all your editing needs. Therefore, it also provides features like cut and trims to remove the unwanted part in your video. Besides, you can also add various transitions, cinematic titles, and text with all colors and fonts to stun your audience.
So, what are you waiting for? Go to Filme iMyFone and install it on your device to edit your video snaps and Bounce Boomerang now!
Final Words:
Looping the favorite part of the video has a separate fan base worldwide. Therefore, popular social media platforms like Instagram, Facebook, and Snapchat have included this feature for their users. You can go above and see how you can make a Boomerang video on Snapchat. You can also check the features of Bounce and the best video editor—Filme iMyFone to trim Snapchat videos or do other editing.

iMyFone Filme
Release Your Creativity with Best Video Editor iMyFone Filme!
Download Now