Many Snapchat users find it difficult when it comes to sending long videos on it because usually they end up losing video quality.
In this article, we will discuss how to send long videos on Snapchat without losing quality. You can also use iMyFone Filme to trim videos for Snapchat. Let's get started:
How to Send a Long Videos on Snapchat

As mentioned above, Snapchat is one of the most popular social medium of exchanging pictures and videos but when you upload long videos to Snapchat, the AI system of application capped at 10 seconds only, so you need to upload multi-snaps of 10 seconds each to tell a story. Moreover, the application also recommends the size of file should not be larger than 2.5MB's. But now you can upload long videos easily to Snapchat.
Method # 1 How to Send Long Videos on Snapchat
Step # 1 – Update Your App – First, you need to update your Snapchat application if it's not updated to the latest version via Google or Apple store.
Step # 2 – Capture Snaps – Once updated, open the application and 'Press & Hold' red button to record or to start capturing video snaps.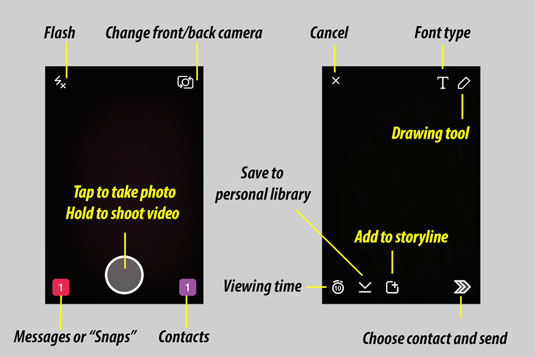 Step # 3 – Keep Recording – Keep recording the video snaps even after reaching to 10 seconds.
Step # 4 – Preview Screen – Once you're done with the recording, you'll be redirected to the preview screen where it will automatically split your long video recording into 10 seconds clips automatically.
Step # 5 – Adding Creativity – Now, it's time to bring out some creativity and add emoji's, stickers, or text to make your video stand out.
Step # 6 –Tap Share – After finalizing your video, tap the blue button 'Share' the video.
So, no need to record 10 seconds videos separately because with its latest up gradation it will automatically split your long videos into 10 seconds clips and ready for share.
Method # 2 How to Send Long Videos on Snapchat from Camera roll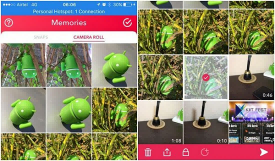 If you've already capture the video and saved in your camera roll then follow below steps:
Step # 1 – Open the App – Open the Snapchat application.
Step # 2 – Access Memories – Swipe up the home screen to access memories.
Step # 3 – Access Camera Roll – After accessing memory screen, you will see two options, such as Retrieve Memories or Camera Roll. Simply access camera roll to upload already captured videos.
Step # 4 – Select & Share – Check your camera roll, and click on the file which you want to upload, after uploading click on share to spread.
Key Features
Snap Feature– It's the number feature of Snapchat application, allowing user to click snaps or videos and share it with your friends.

Story Feature– With its fantastic story feature, you're allowed to share your snaps via stories, which will automatically vanished after 24 hours.

Filter Lenses – It has built-in lenses features, allowing you to add some fun in your snaps and change the way of your boring looks.

Snaps Filters – It has numerous ready to use snaps filters, allowing you to turn your image into an art or even black & white before posting.

Voice & Video Calls – Now you can stay connected with your loved ones via its recently introduced voice and video calls function.

Chatting – If you're not a big fan of voice or video calls then you can connect with family and friends via its chatting feature.

Revive Memories – With its fabulous memories feature, you can revive your old memories which you have clicked in the past.
People Who Liked this Content Also Liked
Everything about Making Snapchat Viral Video >>
FAQ's of Uploading Videos to Snapchat
Can I send videos longer than 1 minute on Snapchat?
No, you cannot send videos longer than one minute! Because the AI of Snapchat application allows only 60 minute length of videos. But don't worry because the application splits 60 second video into 10-second clips and let you upload it in a row so it will looks like story.
Can I upload to Snapchat from gallery or camera roll?
Yes, you can! After accessing the memory screen, you can easily access the camera roll option, allowing you to select the video that you've already captured. After selecting the video from camera roll, do some necessary editing on Snapchat (adding transition, text, emoji's, filters, and other things), which makes your video pop out.
Why is my Snapchat not uploading?
Your file size must be exceeding 2.5MB's, please check your file size if it exceeds the application required limit then you may use some video compressor. So, it's advisable to use some video compressing tools, such as iMyFone Filme, which gives you the freedom to compress your videos without even losing its quality.
How do you send a whole video on Snapchat?
There are two options, either upload directly from your camera roll or capture snaps right from the home screen record button. Moreover, the videos should be less than 60 seconds, though you're allowed to upload as many videos as you can in a row, which will automatically split long videos into 10-seconds clips and ready for share.
How long of a video can you send on Snapchat?
A single Snapchat video will be of maximum 60 seconds in length, but you can record and send as many videos as you like in a row to explain your story.
Pro Tip: Create Stunning Snapchat Videos before Sending
Snapchat has 300+ million active user a day, making it one of the most popular social media application for sharing pictures and videos. Moreover, if you really want to capture the attention of audience or viewers then you might need to consider creating stunning videos before sending or sharing on this fantastic social media app. Other than Snapchat built-in features, you can use fantastic yet easy-to-use Snapchat editing application, like iMyFone Filme. It's one of the most popular yet beginner friendly editing application that's loaded with tremendous editing features, such as: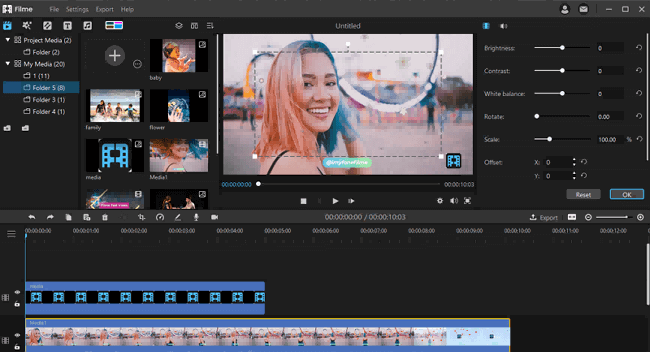 Key Features:
Ready Made Templates – With its professionally look readymade templates, you can easily excel in the world of making creative videos for Snapchat.

Quick Editing Features – Your editing world is on your fingertips because iMyFone Filme is equipped with one-click editing featuring, which saves your time too.

Professional Filters – You can turn your boring videos into an art by using some amazing built-in filters that will grabs everyone's attention on your Snapchat.

Make Instant Slideshows – If you don't want to make videos! Then turn your photos into videos by using its amazing yet quick-editing slideshow video making feature.
How to edit your Snapchat Video before posting using iMyFone Filme
Step # 1 – Upload Your Video for Snapchat – After installing an application, it's time to upload your video, which you would like to edit via simply drag and drop.
Step # 2 – Add transitions, filters, music and text – After uploading your required video, bring it to the timeline for further editing and add some text, transitions, filters, or even your favorite music to create some stunning twist.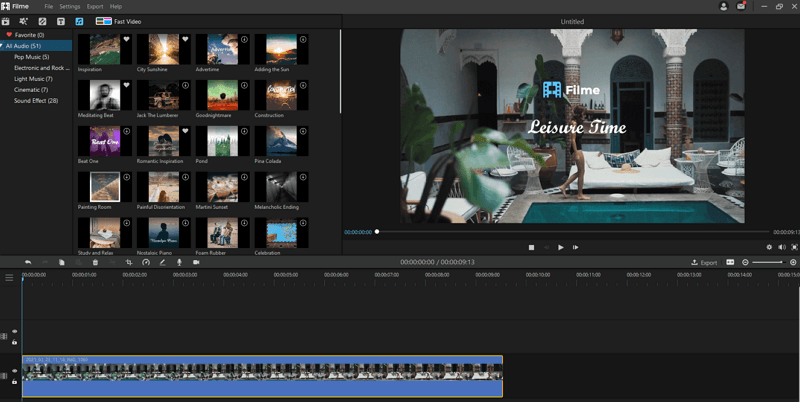 Step # 3 – Export and Share It on Snapchat – Once you have finalized the editing, it's time to export the video and ready to share the video on Snapchat.
With these fantastic, quick, yet advance editing feature – You can turn your boring videos into an art and make your videos go viral.