Snapchat has introduced several new exciting features over the last few years. Because of the frequent modifications and updates, the application no longer appears or runs as it previously did. Usually, individuals are unaware of how to do live video on Snapchat, even though this feature has been available for quite some time.
In this article, we will be discussing the Snapchat live video feature, how to send fake live Snapchat, along with a nice video editor for Snapchat.
Part 1. Can you Live Video on Snapchat?
Snapchat has introduced this live video feature a couple of years ago but users are still unable to broadcast live videos and content. The officials have stated that it is a great idea to transmit the live television to other users. The company is interested in transmission cultural events, award shows, and sports games. Although the entire sports games will not be broadcasted, it will transmit the most crucial moments of major occasions such as the Oscars giving Best Picture.
The live video player of Snapchat will be transmitted on the TV stream horizontally on your mobile screen. It will be available in the bottom quarter of your main screen and you can tap on the stream to watch it vertically on the mobile screen. You will be notified about the live broadcast updates and events or you can also select your favorite sports games, events, award shows, and other cultural shows.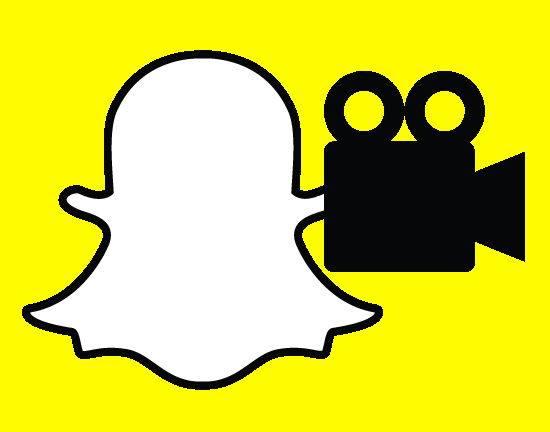 Part 2. How to Do Live Video on Snapchat
Follow the given procedure to go live on Snapchat.
Step 1: Tap on the Snapchat app on your mobile phone and log in to your account. Enter the login details and your account will be accessible. If you don't have a Snapchat account, tap on the signup option to make a new account.
Step 2: After opening the camera screen, swipe right on it to access the main chat page.
Step 3: Find a person's name in that contact list. Tap on the name and you will see the chat history with that individual.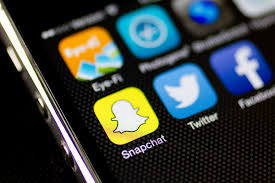 Step 4: Look at the bottom of the screen and you will find the main camera icon. Tap on that icon.
Step 5: If you are a new user, select call on the notification of mobile data here.
Step 6: It may take some time to connect with other people. The call can only be accepted if the other person is using the chat session on the application. You will be able to view and talk to another person soon after accepting the call.
Step 7: The call can also be disconnected by tapping on the camera icon.
Part 3. How to Send Fake Live Snapchat from Camera Roll
Snapchat has introduced a couple of features like amazing editing, stunning filters, and exciting music in the background. These features can be used for sending the fake live Snapchat to your story. You may also see your friend's story who is enjoying at the beach, but you know she is not on the beach right now.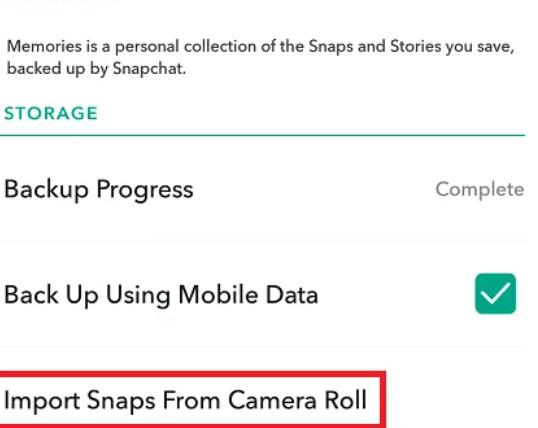 Posting these fake stories is not a challenging task anymore. Follow these given steps to send fake live Snapchat from the camera roll.
Open your original image from the gallery of your mobile phone and tap on 'Send to My Story'.

Tap on the Snapchat application and access your story. Tap on the download button and delete the picture that you have saved.

Now select the settings and tap on the memories.

You will see a button of Import in the Camera roll. Tap on it and select the image you have saved from My Story.

Now move to the starting screen on your mobile and choose the new image.

Select the option of 'Send' or you can also select a new image from the camera roll to send it to your contact list. Tap on send to my story.
Part 4. FAQs about Snapchat Live Video
Can you fake a Snapchat video?
Yes, you can fake a Snapchat video by using some tools, such as OVF editor, which can help Snapchat users easily edit their snaps without any hassle. You can check on this article:
Can you record live video call on Snapchat?
Sure, you can record anything on your phone screen, including live video call on Snapchat. Besides, when you record the live video call on Snapchat, the other side won't be notified.
Also Read:
Everything about Making Video on Snapchat >>
Part 5. Recommended Video Editor for Snapchat - Filme
This is a multi-purpose content creation application for your system that is ideal for all individuals. This tool is used to modify clips and make a video from photographs using a variety of filters, elements, audio, visuals, and themes to enhance the content more aesthetic.
iMyFone Filme is one of the best video editors for Snapchat that can be used for making impressive stories. It is available on Mac and Windows. iMyFone Filme is recommended for newbies, and anybody interested in working with short videos. It may also be used as a starting point to competent video editing. Make a career as a professional editor with iMyFone Filme and start creating awesome video content for different social media platforms.
Features of iMyFone Filme
Fast Video Mode
The Fast Video mode enables you to modify clips with a single click to make stunning moments for anniversaries, engagements, trips, events, exercise routines, social media advertising, and many other occasions.
Users can build a theatrical environment without personal learning expertise with a single click. The fast option allows you to develop things at the speed of sound.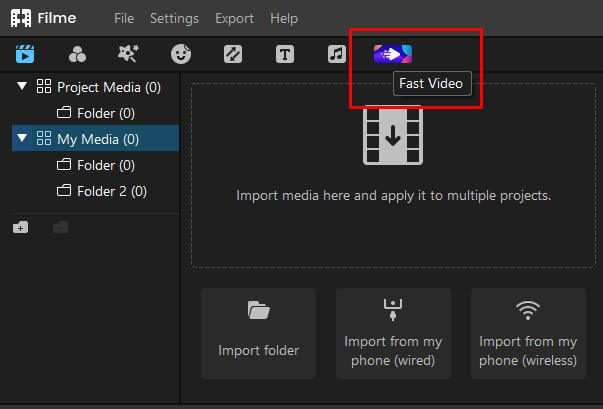 User-friendly
You can also start simple editing as you would want from a competent video editing tool. The users can use eye-catching elements, and sophisticated capabilities to convey the narrative wonderfully.
You can also integrate, combine, crop, trim, compress, rotate, separate, modify video timeline rate, make picture-in-picture enhancements, incorporate slow-motion effects, and post the artwork to the website, among other things. You have complete control over everything! Filme helps to create videos like a professional with no limitations!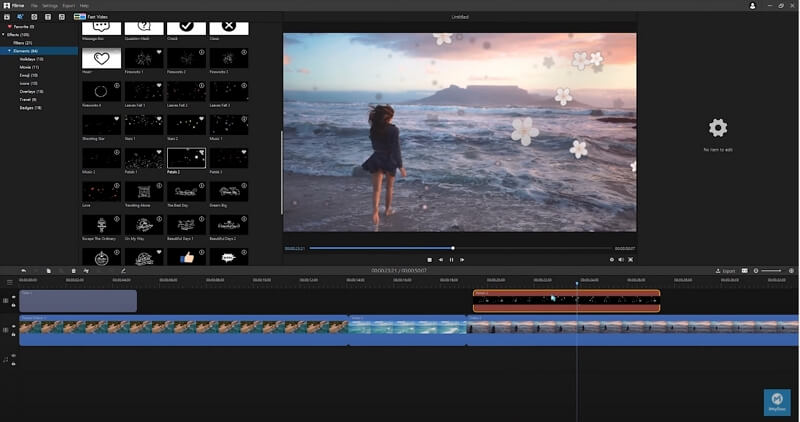 Extra Effects
With a lot of elements to pick from, you get a vast array of filters, transitions, as well as other tools to make vivid stories. You may use this video editing software to create different transformations to your clip and wow your user Snapchat base with distinctive media content.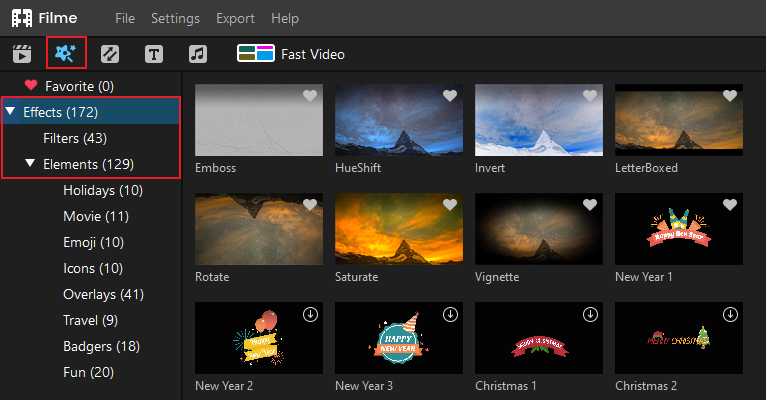 Be Creative
With this unique video editing program, you may effortlessly edit videos to satisfy your ideas directly through your computer. Filme allows you to save precious moments by giving you the resources you need to put your idea to life in your own unique manner.
Final Words
Snapchat was originally designed to be used for personal photo sharing purposes, but now it can also be useful for a variety of purposes such as sharing short films, streaming video conferencing, and messaging. iMyFone Filme video editing software is the best video editing tool to create stunning stories for Snapchat. It offers a wide range of visual effects and it is available for free.
However, if you would like full access, we recommend purchasing a monthly or yearly subscription. This offers you the opportunity to present yourself without fear of any limitation.