Video brightness plays a major role in determining the quality of your video. This is why any professional video editing software provides a feature which allows you to adjust the brightness of your video.
This article will brief you over the 5 best software that you can use for this purpose. Stay tuned till the end as I'll also guide you on how to brighten a video on iPhone.
Besides, we highly recommend to use a more professional video editor Filme to adjust video brightness as it can do it with more details and in batches.
Best 5 Apps to Brighten Video on iPhone
1. FilmoraGo
If you're looking for a developed and easy-to-use video editing software to adjust brightness iPhone video, then FilmoraGo is the recommended software for you. FilmoraGo is popularly known for its simple and sleek user-interface which is easy-to-use and won't give you a hard time. FilmoraGo provides unique editing features and tools that will make your video stand out.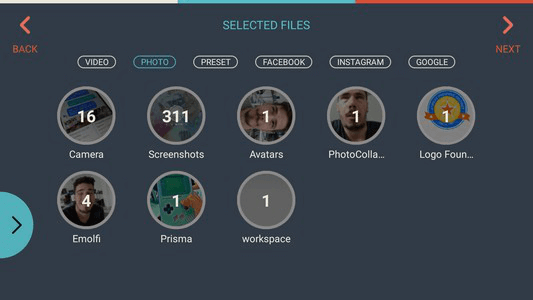 Pros
With FilmoraGo, you can add texts, special effects, and filters to your videos.

It supports videos in 4K resolution.
Cons
FilmoraGo is currently only available on iPad and iPhone.
2. InShot
This list of the best apps to add brightness to video iPhone would be incomplete without mentioning InShot. InShot is a multipurpose software which you can use to perform multiple video editing tasks. The best part about this app is that it is free to use with minor setbacks.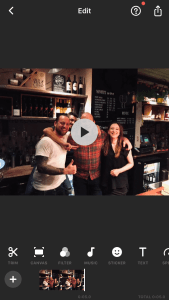 Pros
Allows you to include texts and emojis to your videos.
Cons
With its free version, you would have to encounter ads and watermarks.
3. Instagram
Even though Instagram is known to be a social media platform, it also allows you to edit your videos in multiple ways. Similarly, Instagram is one of the simplest tools that you can use to adjust brightness video iPhone. On Instagram, you can adjust the video brightness by adding a filter to the video.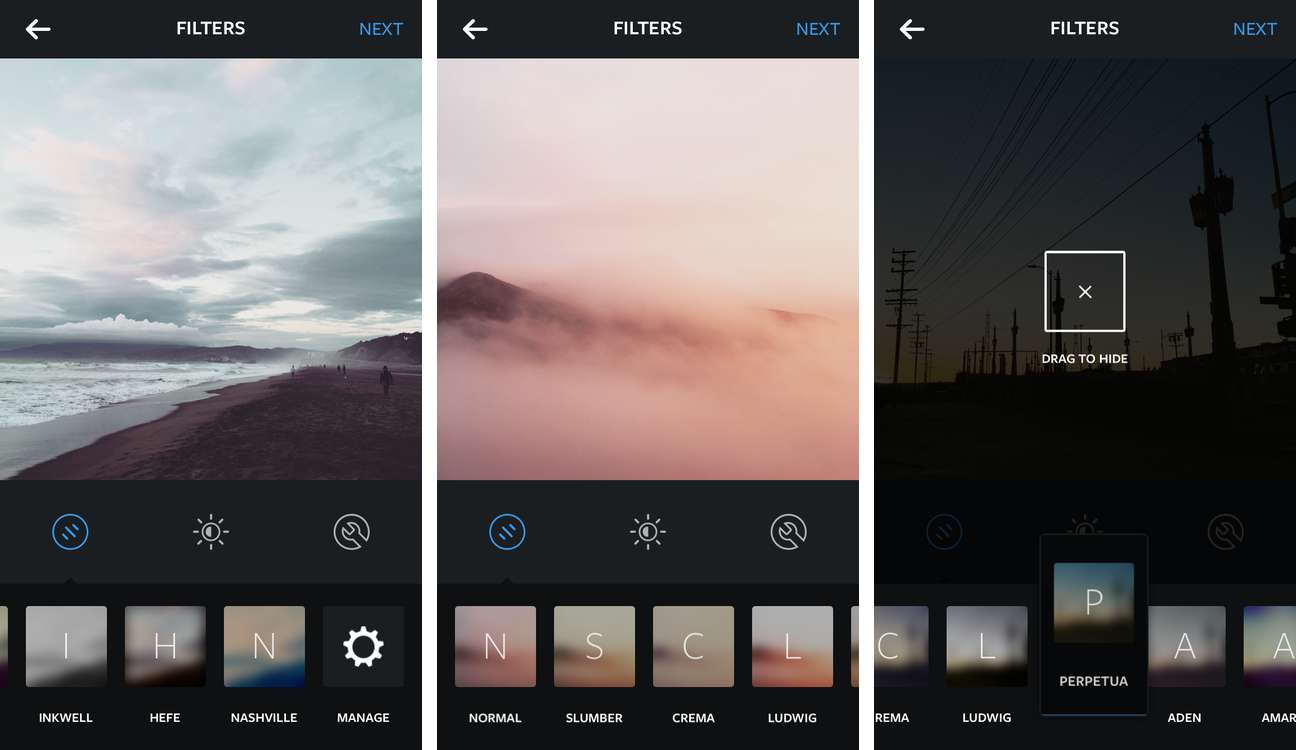 Pros
It is a free software and doesn't require any subscriptions.
Cons
The video quality is slightly compromised while using Instagram.
4. Videoleap
Videoleap is a free video editing software available for both Android and iOS devices. You can use Videoleap to easily brighten video iPhone within seconds! Thanks to its highly intuitive user-interface, you won't get bored while using Videoleap.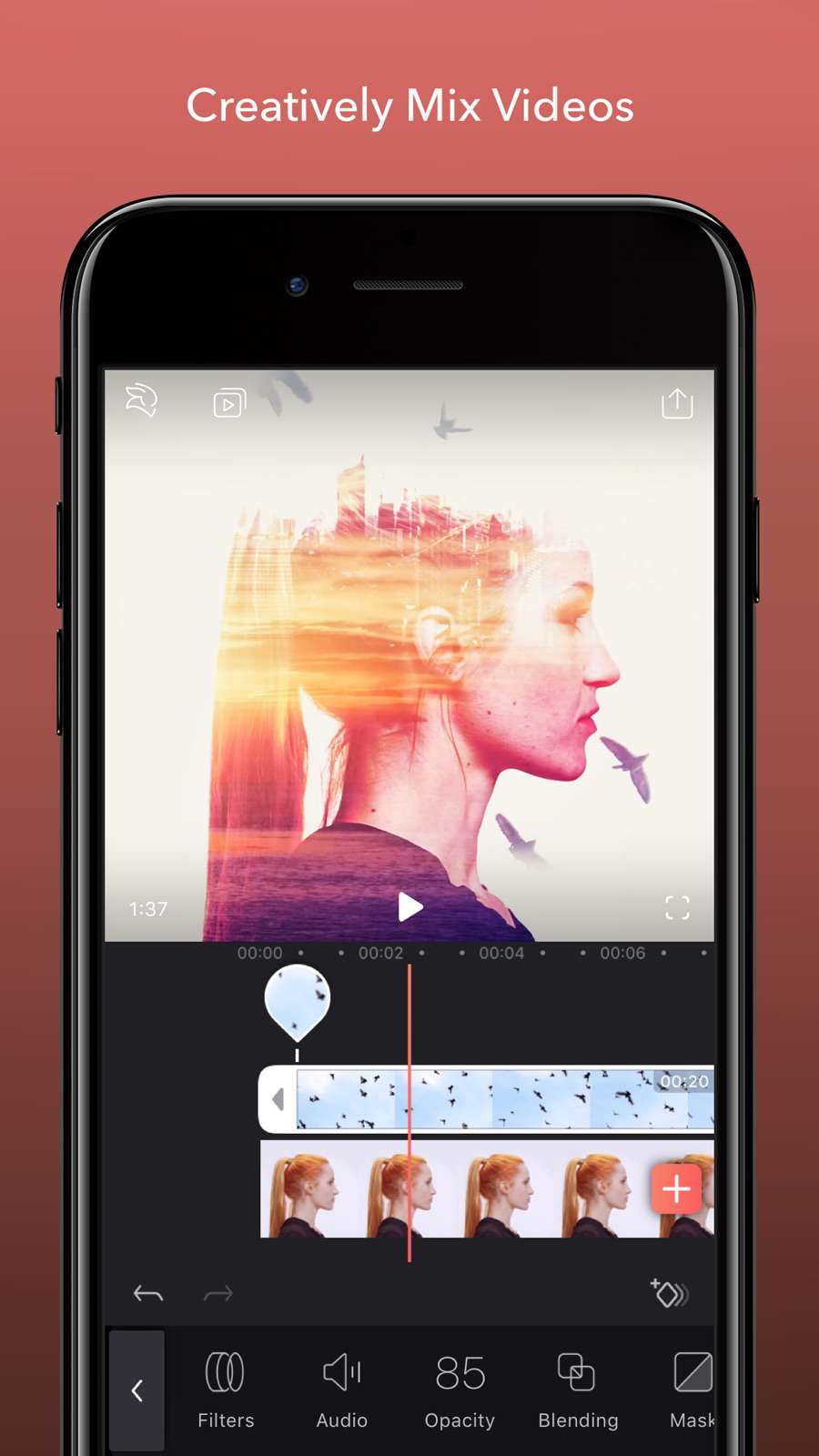 Pros
It allows you to mix multiple videos together.
Cons
It's generally free to use but you need to get paid features to get full access.
5. Infltr
Infltr is one of the best iPhone video editing softwares popularly known for real-time recording features. Infltr is also a great app which allows you to brighten video iPhone instantly with a few simple steps. It's also important to know that Infltr's features and filters aren't just limited to real-time and you can use them on pre-recorded videos as well.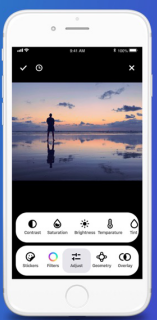 Pros
It allows you to add filters in real-time while recording a video.
Cons
Editing features are somewhat limited.
You may also like: How to Adjust Video Brightness using Windows Movie Maker
Better Way To Adjust Video Brightness More Precisely
Watch the Tutorial Video to Learn How to Adjust Video Brightness using Filme
In case you want to achieve better results of adjusting video brightness, then you are recommended to use a third-party video editing software. In my opinion, iMyFone Filme is the very best tool that you can use for this purpose.
Filme can help you with all sorts of video editing including basic as well as advanced editing tasks. Moreover, Filme provides an extremely user-friendly interface which is why it is recommended for both beginners and professional editors.
Filme allows you to increase and decrease the brightness of any pre-recorded video with ease. Now, let's discuss how to edit video brightness with the help of Filme. The steps below illustrate the complete process of adjusting brightness with Filme:
How to Adjust Video Brightness using iMyFone Filme
Step 1: First and foremost, you need to download and install iMyFone Filme on your computer or laptop. Once the download successfully completes, launch Filme to begin the editing process.
Step 2: You need to import the video clip into Filme to be able to edit it. To do this, Tap the 'Import media here and apply it to multiple projects' option. Then, browse and double-tap the desired media file to import it into Filme's media library.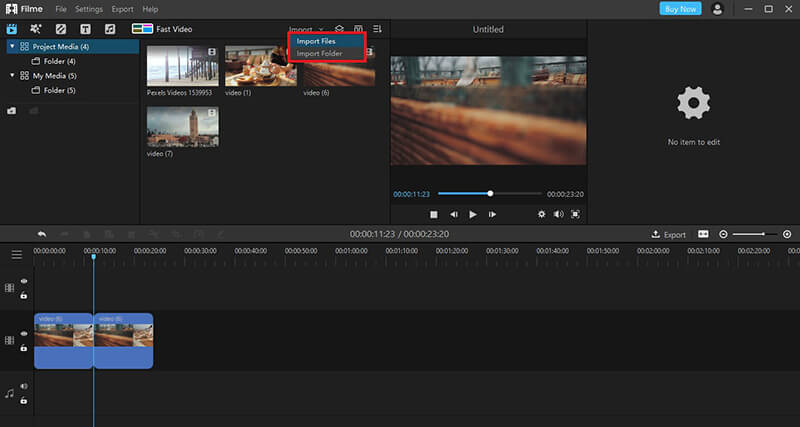 Step 3: Next, add this video clip to the timeline by hitting the '+' button on the video clip. Alternatively, you can drag and drop the video clip from the Media Library to the Timeline.
Step 4: Afterward, simply double-tap the video clip from the timeline to open up the edit menu for this clip. Move the position of the slider given in front of the 'Brightness' setting to adjust the brightness of the video. Dragging the slider forward will make the video brighter while moving it backwards will make it darker. Press 'OK' once the adjustment is made.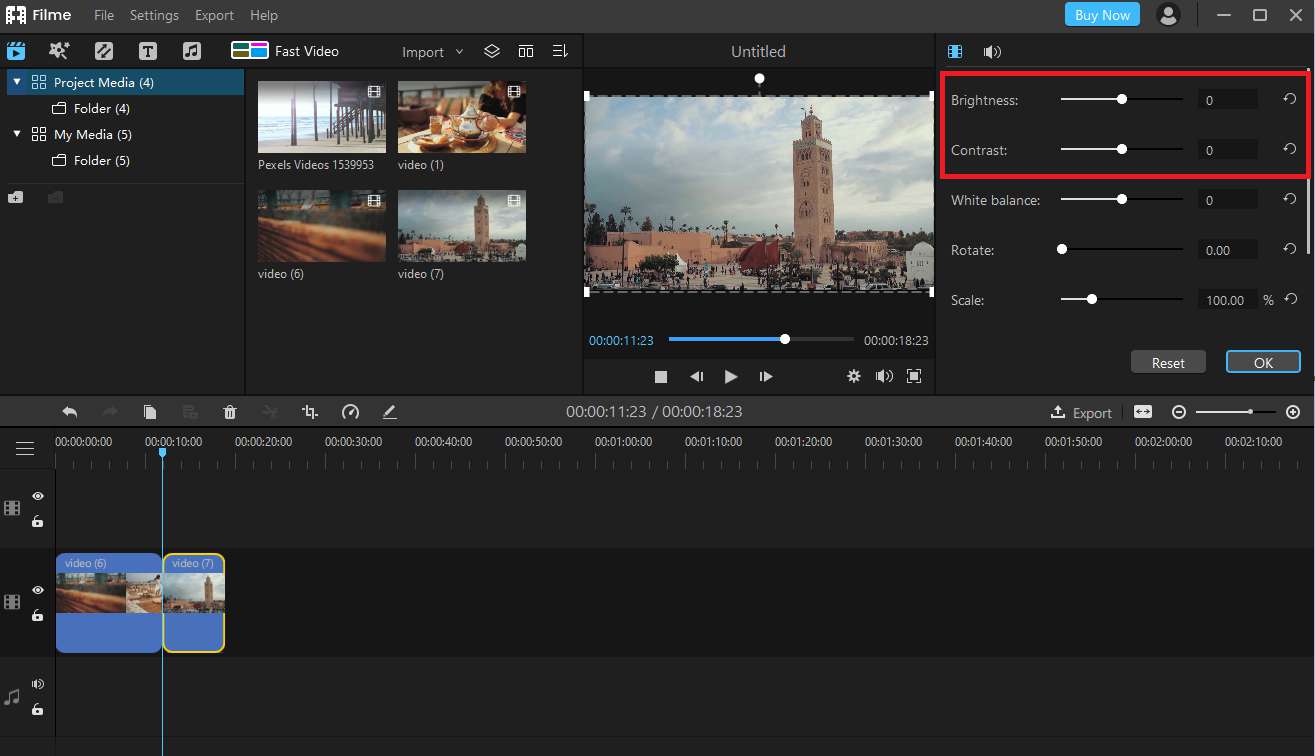 Step 5: To make the change permanent, go to 'Export' in the top menu and select 'Export Video'. Select the format in which you want to export the video. Also, enter other necessary details including the name and destination for the video and hit 'Export'.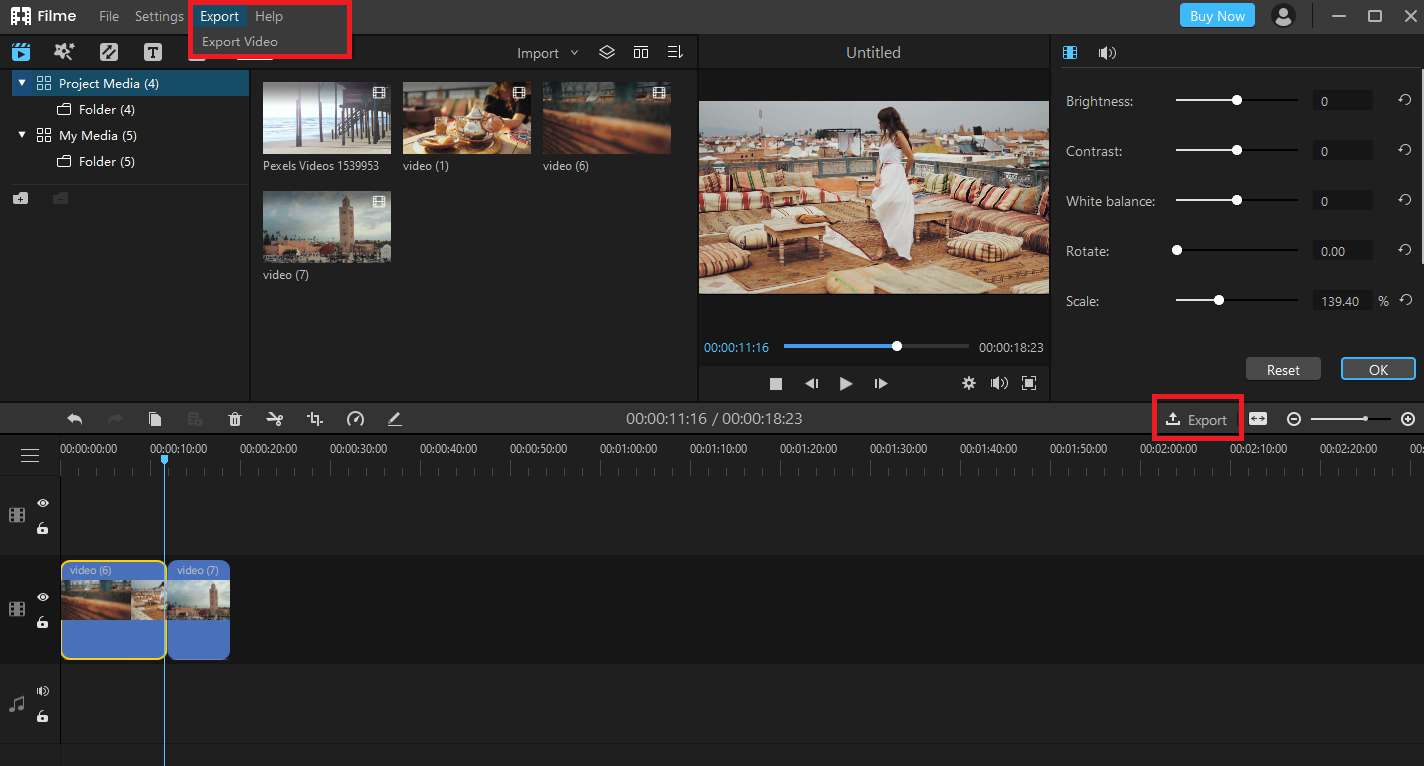 Key Features
Filme, as stated above, is a multi-purpose tool capable of performing numerous video editing tasks. If you're a professional video editor, then you can use Filme as your primary editing software as it supports all the modern features similar to any other high-end editing software. Below are some of the most notable features that Filme has to offer:
With Filme, you can add texts to your video. Filme gives you a list of different fonts and styles for the texts that you wish to include in the video which is what makes this feature so interesting.

Don't want to waste much time in creating and editing a video? Simply try out Filme's Fast Mode and set up a slideshow in just a few seconds. You also get the chance to select the desired template for your slideshow and the video gets edited accordingly.

Filme allows you to perform all basic and advanced video editing tasks including cropping, trimming, splitting, rotating, resizing, fastening, slowing, brightening, and much more
Hot FAQs about Video Brightening
Q1. How Do I Brighten A Dark Video?
Honestly, there are multiple ways to do this. The most reliable and efficient methods have been discussed in the above article. In my opinion, the best way to brighten a dark video is with the help of a suitable video editing software such as iMyFone Filme.
Q2. Is There An App To Brighten Videos?
Apps for brightening videos are considered to be the same as video editing apps. These apps are available on the Play Store for Android and on the App Store for iOS. Some of the most efficient video brightening apps include Videoleap, InShot, FilmoraGo, and Infltr.
Q3. Why Is My Camera Recording Dark Videos?
If your camera is continuously recording dark videos in different scenarios, then there is a possibility that the White Balance of the camera is not set appropriately. This can be changed from the camera settings.
Q4. What Is The Difference Between Video Saturation And Video Brightness?
Saturation reflects the amount of white light mixed with a hue. On the other hand, brightness refers to the colour intensity.
Q5. Can I Adjust Video Brightness Online?
Yes, there are several online tools that you can use to increase or decrease the brightness of your video.
Also read: Best Video Editing Apps for iPhone [Top 10 Recommendations]
Conclusion
Just like that, the query of how to brighten a video on iPhone is solved instantly. All you need is a good video editing software which allows you to alter the brightness of the video. Once again, I'll recommend you to use iMyFone Filme as it is the most reliable and efficient video editing software that I've ever tried. Filme is a great tool that never seems to disappoint!