Facebook is by far the most effective medium for delivering your ideas, creating exciting content, and communicating with your market. In fact, according to a Facebook survey, about 100 million hours of videos are watched every day through this social media platform. With such a massive number of viewers, it is vital to make your Facebook videos accessible by all viewers.
Adding captions and subtitles to Facebook video not only allows people to grasp the video concept without the need to turn on the audio but also broadens your social reach. In simple words, Facebook video captions will keep your viewers attracted to your videos, bringing in more traffic.
How to Add/Edit Automatic Facebook Captions
So, how to add captions to Facebook videos? Well, adding captions to your uploaded videos on Facebook is free and way simpler than you have thought. With Facebook's Caption Generated tool, you can include captions to all the videos you posted on Facebook.
Using voice recognition, Facebook identifies every word in the video and translates it automatically for generating captions. Once Facebook is done generating captions for your video, you can edit them to be clearer, precise, and understandable.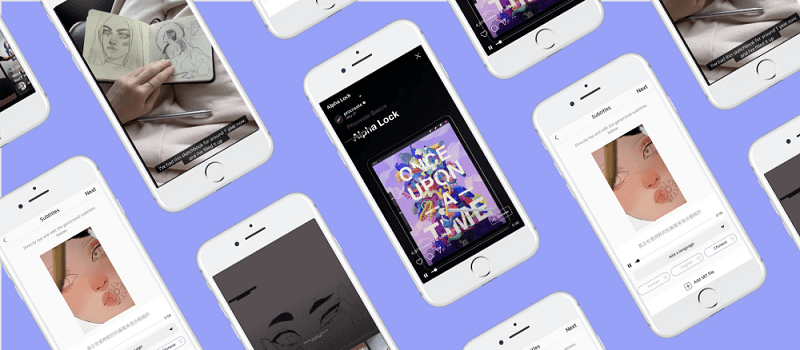 Let people follow your videos even without turning on the sound by adding captions to it, though, the following procedure:
Step 1: Open Facebook Videos
Go to your videos either through the Facebook page or by clicking on "Publishing Tools." Open your video library. Now, click on the "Edit Post" option in front of the video to edit your videos and add subtitles.
Step 2: Edit Your Videos
Before generating captions for the video, you can also edit certain aspects to make it more discoverable by your audience. Give your video a title, add tags, or upload thumbnails and then finally generate captions for the video.
Step 3: Add Captions to The Video
Choose the language of your captions and then click on the "Subtitles and Captions" options to allow Facebook to automatically generate captions for the video.
Step 4: Synchronize Captions with the Visuals
Facebook will let you review the generated captions. This is when you can edit the unsuitable captions and synchronize them according to your video.
Step 5: Click to Save
After editing the subtitles and captions to your liking, click on the "Save" option to upload your captioned video. Now, your viewers can enjoy a video that is guided by captions.
The Importance of Accurate Captions
Viewers love to watch content and videos with the most accurate and synchronized captions as it makes it effortless for them to understand the videos. The importance of precise captions can be realized from the following points:
Viewers Respond Positively to A Captioned Video
Captions hold power to increase viewership for Facebook videos by 12%.
People love content that is interesting, informative, and easy to understand. Viewers want a video that they can enjoy anywhere, anytime. The captions allow people to comprehend the content of the video while watching the video on mute mode. The popularity of captions can be realized from the fact that 85% of Facebook videos are watched on silent mode.
Accurate Caption Increase Traffic
Accurate captions help you expand your market as with the proper captions, you can reach an audience outside of your range, including deaf people, second language English speakers, while also grabbing the attention of other social media users.
As per the statistics, 80% of Facebook users react negatively to video ads that auto-play with sound on.
Improve Your SEO Ranking
Captioned videos are your gateway to reaching the top ranking on Google search engine because Google can index text and content. Therefore, videos containing the most accurate captions and subtitles will increase the chances of your content appearing in the search engine while also helping you rank high on Google.
How to Upload Your Own Captions on Facebook
Caption Generating tool works only for the videos that you uploaded on Facebook. So, how to add subtitles to a video on Facebook that was shared on your profile?
We bring a solution for that as well. In situations where auto-captioning won't create captions, you can use SRT files for adding captions to your videos. Here is how you can do that.
Step 1: Create An SRT Code
Create a SubRip (.rip) file; you can use any video editing software. Creating codes for SRT files may sound confusing at first, but once you get the hang of it, the process becomes pretty simple. For creating the perfect codes for your video, break down the codes, keep them simple, and put in captions according to the time.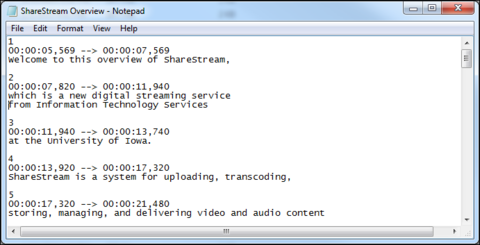 Step 2: Save Your SRT file
While saving an SRT file, make sure to save it in the following manner,
Filename.[language code]__[country code].srt
Ensure that the language and country name are accurate, and the file name must end with .srt. Incorrect country or language code will cause trouble while loading the file to Facebook.
Step 3: Upload The SRT File to Facebook
Now to upload your video to Facebook, go to the "Edit Video" option. Then select "Captions" > "Video Captions" > "Upload your own".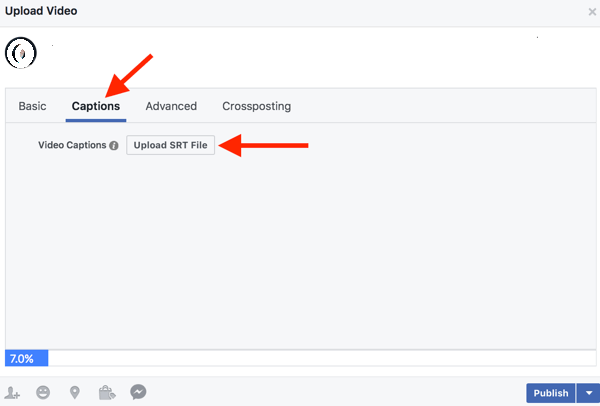 Step 4: Save Your File
By clicking on the bar "Upload SRT file," choose the file containing SRT codes. Once your file is uploaded, click "Save," and your captioned video will be uploaded.
How to Enable Closed Captions in Facebook Live Broadcasts
Interestingly, you can also have Facebook live video captions to give your viewers a more exciting video to watch. In digital marketing, you need to present your viewers with content that is engaging and accessible by all. Including captions to live broadcasting is quite simple. You just need to go through the following procedure:
Step 1: Open Public Facebook Page
Open the Public Facebook page and click on the "Live" option. This will open the Stream setup page.
Step 2: Turn On Auto-Generated Setting
Go to settings and select "Viewing." In the list below, turn on "Auto-generated captions." After turning on this setting, you are ready to broadcast live on Facebook with accurate subtitles.
People Who Liked this Content Also Liked
How to Increase Accessibility with Subtitles IGTV Captions >>
How to Download IGTV Videoss >>
Pro Tip: Add Custom Subtitles for Facebook Video
How to create subtitles for Facebook video without applying the auto-generating setting? We have just the right software to help you add subtitles to your Facebook video.
iMyFone Filme is a powerful video editing software that lends you all the tools to make your videos more interesting and attractive. The software has a user-friendly interface and has all the essential tools required for editing. You can crop, edit, split, and rotate your videos with iMyFone Filme. The software works well with Windows and Mac and helps you create mind-blowing videos with few simple clicks.
Features:
You can effortlessly uplift the quality of your videos with more than 170 video effects.

It has a vast music library that enables you to power your videos with the perfect blend of music. You can include 8 or more audio tracks to improve the quality of your video.

It also allows you to record music to add to your videos to make your precious moments more special.

The software is highly famous for its one-click Fast video editing mode.

It helps you create cinematic text using multiple fonts and colors.

With iMyFone Filme, you can create slideshows and also convert your favorite videos to GIF.

Using the 20+ instant modes in this software, you can adjust the theme of your choice making your video more appealing.

It is easy to use and quick to work with.
How To Add Stunning Custom Subtitles For Facebook Video Using iMyFone Filme
How to add subtitles to your Facebook video using iMyFone Filme?
iMyFone Filme is advanced enough to allow you to include subtitles to your Facebook videos. With the simple, intuitive user interface, you can add accurate captions to your videos to attract more viewers to your content.
Go through the following steps to add subtitles to your Facebook video:
Step 1: Upload Your Video For Facebook
First, upload your video on iMyFone Filme to edit your video and also add captions to it.
Step 2: Add Your Subtitles And Captions
Now, to add subtitles and captions, go to the 'Text' option to start adding subtitles and captions to your videos.

Step 3: Add Transitions, Filters, Music, And Text.
To engage more viewers with your video and to help people stay attracted to the content you are sharing on Facebook, it must be edited thoroughly. Using the various features within iMyFone Filme to edit your facebook videos, include stunning templates, add effects and filters, and make them energetic with the right music.
Step 4: Export It And Share It To Facebook
Once you are satisfied with your video, export it to your device and share it with your audience on Facebook.