Do you also want to earn fame instantly and have tons of followers? Well, it wasn't as simple as a pie in the past. Nevertheless, some social media platforms have now made it possible, including Instagram, YouTube and the hottest video editor like TikTok.
Better still, being a renowned celebrity using TikTok is not as easy as ABC simply because of the tough competition you'll face. To stand out from TikTok, you need to keep on improving your content's quality. This is where you need to take help from the best video editor for TikTok. Let's delve into it here.
What's Inside of TikTok Built-in Editor?
In spite of being pretty basic, the built-in video editing tools of TikTok are quite impressive. They have got some useful features helping you to create and upload an attractive TikTok video. Let's have a look of what TikTok built-in editor can do for you:
The TikTok built-in editor allows you to
View the content that other TikTok users post.

Trim the length of the video, or adjust the volume of a soundtrack or an original video sound.

Record as well as edit videos on your own.

Make a new video by tapping on the '+ icon' visible at the bottom of the home screen of the app. Subsequently, you will be requiring to tap on the 'red Video button' on the Shooting page of the app. Then, you can also add an audio effect or a song you would like to add to a video you're making by tapping on the 'Add a Sound' option before recording your video.

Control the playback speed of the video, apply effects and filters or activate the Beauty mode before you shoot.

Add text layers, fancy effects like doing green effect to your videos.

Apply sound or voice effects, stickers, filters, and visual effects.

Enable reactions, comments, or provide your followers with the option of creating duets.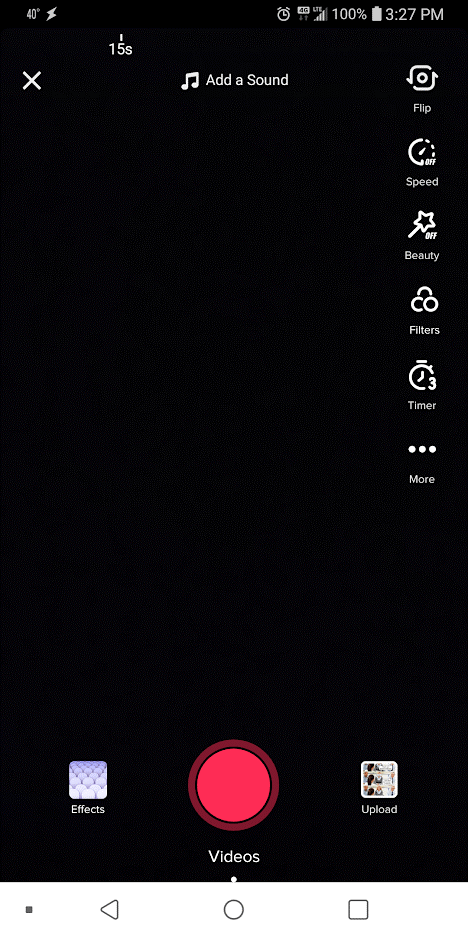 What to Look for in TikTok Video Editing Apps
1. Professional Editing Features
The TikTok built-in video editor app possesses very basic features with which you can't make a professional video, in fact. Adding more to this, the video editing options TikTok offers lack versatility that makes performing complex video editing tasks impossible.
2. Watermark Removing
Apart from that, you can't edit your video unlimited times using TikTok built-in video editor app. What's more? The TikTok built-in app does not facilitate removing unwanted parts or watermarks. And, it also does not allow you to blur some parts of your video (in case you want).
Due to such type of limitations of the built-in editor, most of TikTok's users prefer third-party apps that have the tools required for improving their content's quality.
When scouring the internet, you will come across a whole heap of a video editor for TikTok Android and iOS. Nonetheless, different video editor for TikTok possesses different powerful features for editing your video so you could stand out and outshine on this social media platform.
Wondering which video editor app for TikTok would be best for your device? Keep on reading to get the answer.
Highly Recommended Video Editing Apps for TikTok [Desktop]
Let us get to know the highly recommended video editing apps for TikTok for desktop and mobile here.
1

 iMyFone Filme
One of the biggest reasons why iMyFone Filme is at the top of our list of the best video editor for TikTok is that its super easy-to-use. It is indeed an arsenal of groundbreaking features including but not limited to, the following:
Fast Video mode: With the help of its Fast Video mode, you can use the built-in, refined template for making a well-edited slideshow with music or a video quickly. You won't see this feature in the TikTok built-in video editor app.

Text Options: This amazing app enables you to make cinematic titles and text with every type of fonts and colours to select from quickly.

Various Transitions: This app also allows you to add various transitions for making stunning TikTok videos for your social media audience.

Special Effects: Abundant special effects like funny stickers, filters to make your tiktok video eye-catchy.

Available for: Windows & Mac
Cons:

It doesn't support iPhone or Android device.

It is currently new and still not widely known.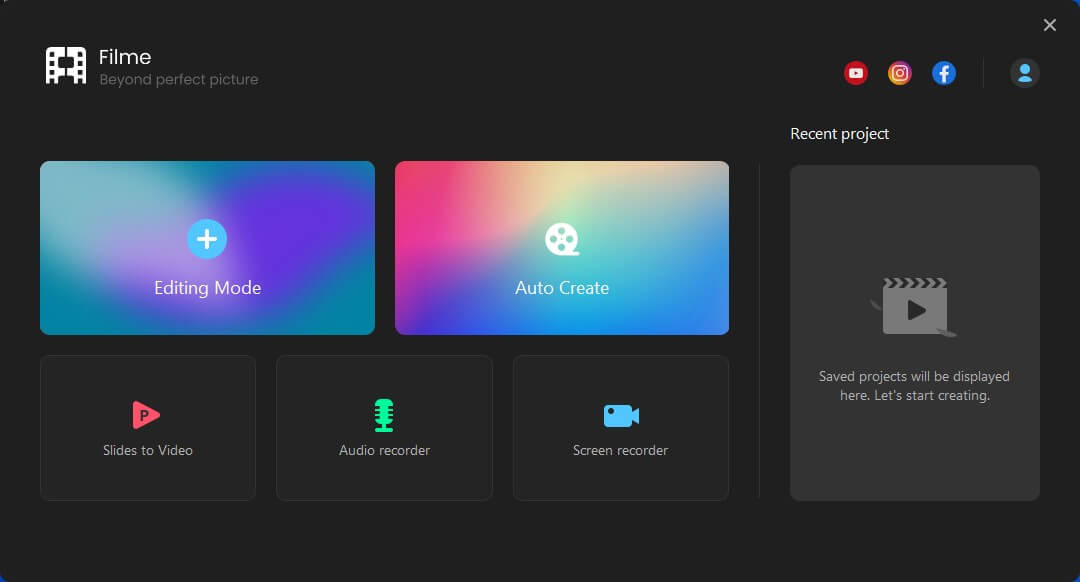 2

VideoPad
VideoPad, a comprehensive video editing software, makes creating professional-looking videos a matter of minutes. Now you can create and edit videos for TikTok with this app like a pro. A few outstanding features of this app are as follows:
User-Friendly Interface: VideoPad has got an easy to use interface. Once you get familiarized with it, you will do all that editing very quickly and easily.

Numerous Visual Effects: This video editing software has more than 50 visual and transition effects for adding a professional touch to your TikTok videos. In contrast, the TikTok built-in editor app does not possess this feature.

Quick Speed: This app runs at a fast pace on your device as its system requirements are low.

Available for: Mac and PC
Cons:

Lacks some of the advanced video-editing features

Inaccurate voice recognition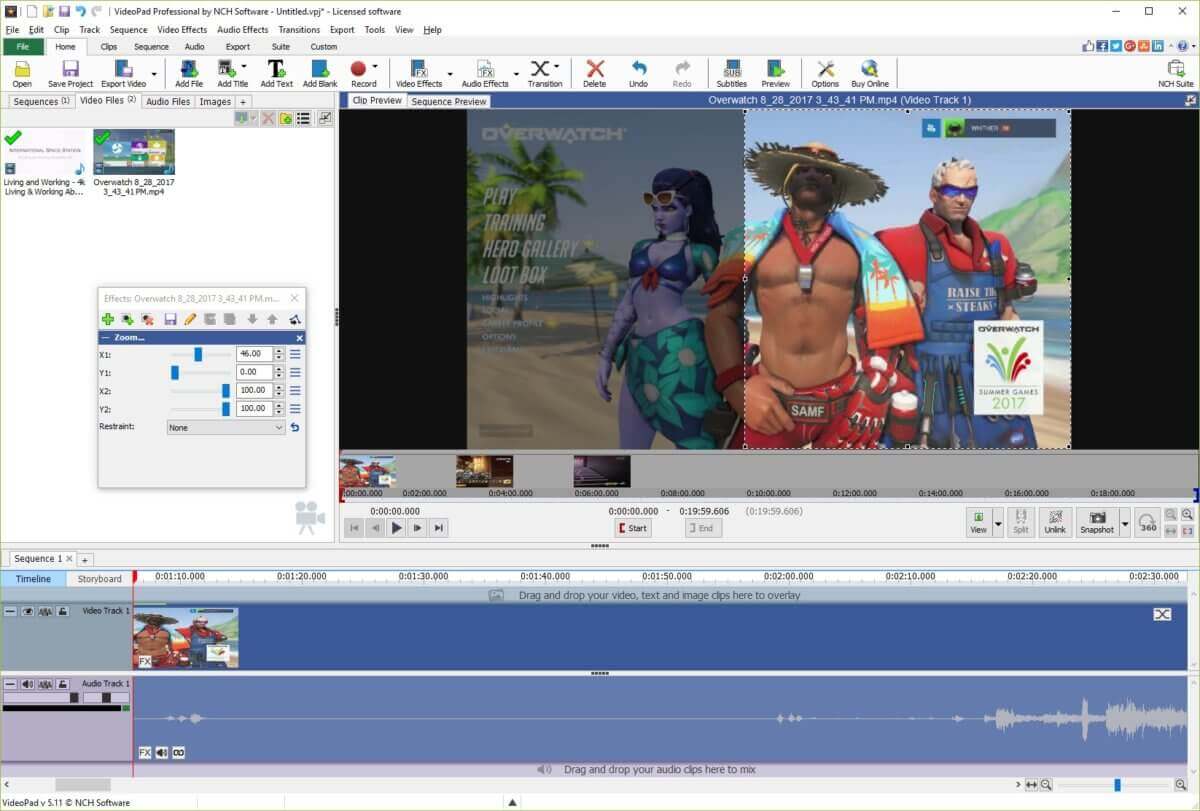 3

Final Cut Pro
Final Cut Pro is one of the most updated video editors that can amp up your TikTok video editing. You will find its interface clean and controls easily accessible. Let's see what's more this cool app has got for you;
Easy Installation Of Plug-ins: Final Cut Pro X makes installing third-party plugins incredibly easy for you. Through this, you can add more animations to your TikTok's video. You won't find this feature in the TikTok built-in video editor app.

Edit Whenever And Whatever You Want: This advanced video editing app cuts the need for saving your work. Moreover, it allows going back to your project's previous version (if needed), so you can make edits wherever you want.

Drag And Drop: You can simply titles, effects, and transitions with its drag and drop functionality.

Available For: Mac
Cons:

Expensive one-time payment

Incompatible with windows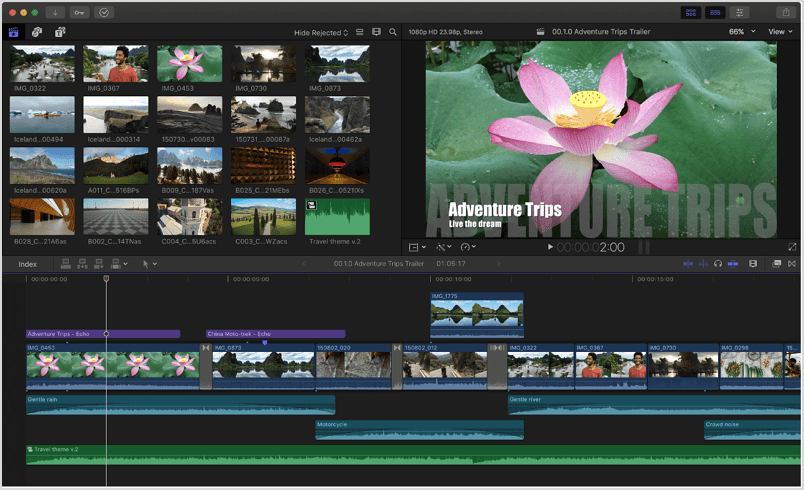 Highly Recommended Video Editing Apps for TikTok [Mobile]
1

Filme Lite
Fast Video Mode: The outstanding Fast Video Mode of Filme Lite enables you to create a video in just one click. It makes magnificent videos and slideshows having background music in no time. On the flip side, the built-in editor of TikTok lacks this feature.

Compress Video: With Filme Lite, you can select the frame rate and, resolution and compress to your required size easily. You can compress the video for sharing a smaller file quickly, or upload to channels having file-size limitations.

Export And Share: This up-to-the-minute app enables exporting high-quality videos to your albums or shares to various social media apps such as Instagram, Twitter, Facebook, WhatsApp, etc.

Available for: iOS
Cons:

Does not support Windows and Android device.

Render button for smooth editing is missing.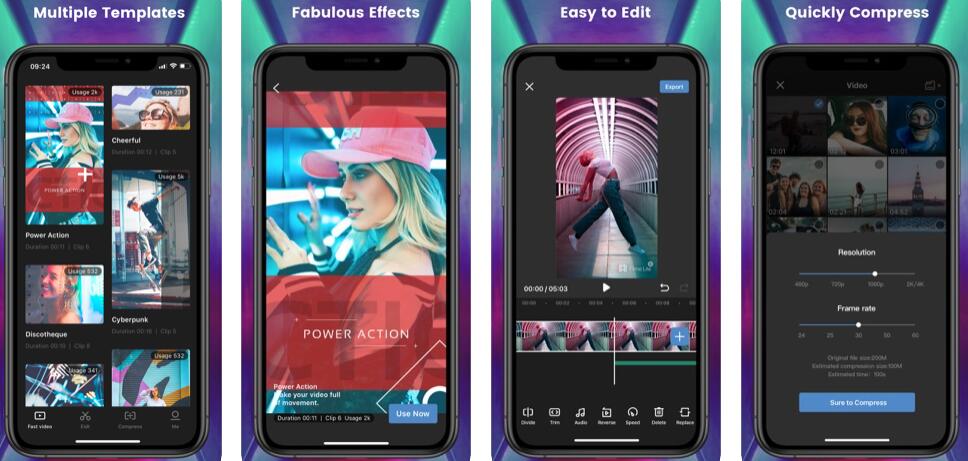 2

YouCut
It takes only a few moments to combine several video clips with YouCut. This video editing app for a mobile device can work well for editing your TikTok's videos in the following ways;
Segment Removal: This app enables the removal of any unwanted segment of a video clip your video's final cut. On the contrary, you will find this feature missing in the TikTok built-in editor.

Background Changing: You can also enhance the colors in videos and photos with this app, choose their aspect ratios and change the background of your video too. By doing so, you can stun your TikTok followers in the way you want.

Visual Effects: YouCut enables applying visual effects or adding a song of your choice from the app's music library to your videos.

Available For: Android

Pricing: This app is available for free.
Cons:

Voice recording options are missing.

Offers in-app purchases and displays ads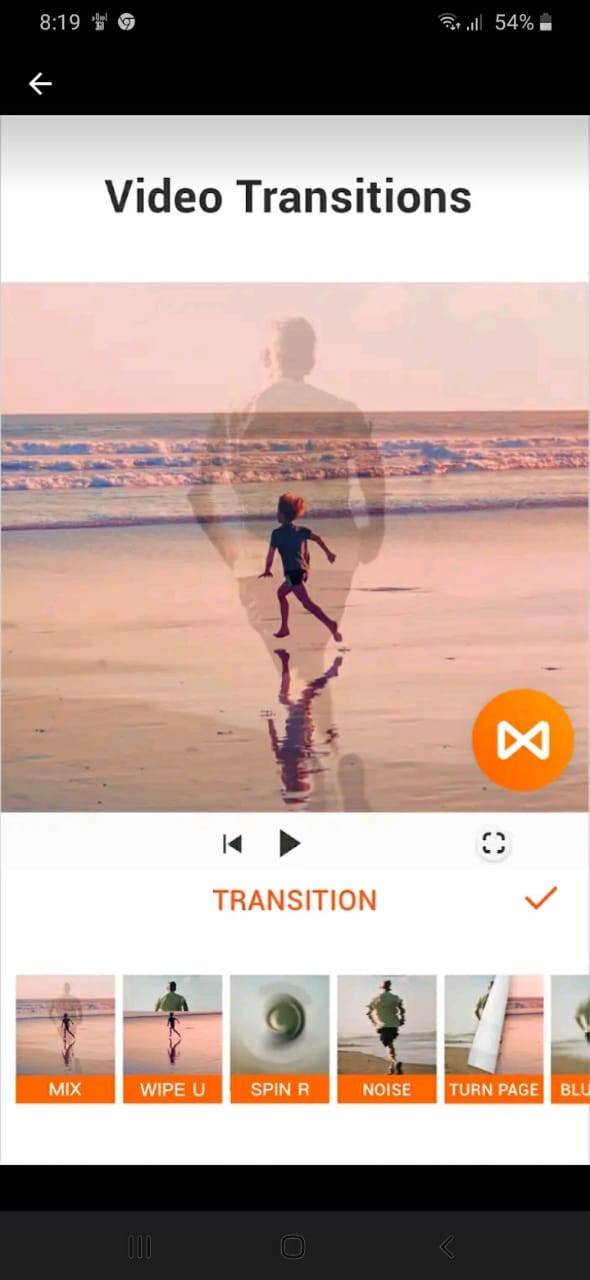 3

Kinemaster
KineMaster is a full-fledged video editing software supporting both Android and iOS devices. It comes with multiple tools and exciting features for precise trimming and cutting of videos, audio, text, images, and effects. Your TikTok video editing can reach new heights using this app indeed. Let's have a look of some of its striking features here.
Real-Time Recording: KineMaster allows real-time recording of your TikTok's video. It enables you to add effects or alter the entire video instantly by cutting the need for completing the recording process. The TikTok built-in editor app is missing this feature.

Multi-Layered Videos: Kinemaster also allows drawing or writing or directly on the video.

Flexible and Easy Adjustment Tools: You can adjust the saturation, colours and brightness of the video with this app.

Available For: Android and iOS
Cons:

Inability to change the aspect ratio

Does not compatible with Windows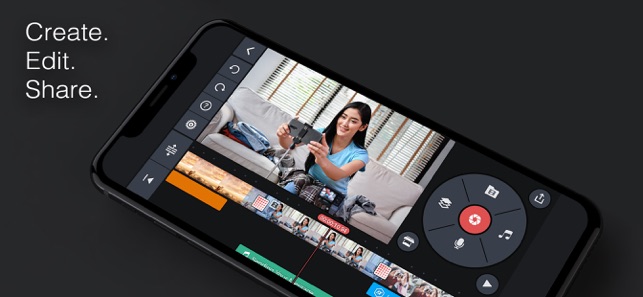 FAQs About Editing TikTok Video
Q

Why does Tik Tok crop my videos?
TikTok is capable of showing portrait videos only. That's why it crops the video for making it fit the screen's height.
Q

Do TikTok videos expire?
This app does not tell its users the day/date of uploading a video which means there will be no record of an uploaded video.
Q

What is Tik Tok age limit?
the age limit of TikTok is 13.
Q

Why is TikTok cutting my clips short?
Because it has a set limit of a 15-second video only. You can also upload a 60-second video without music, however.
Q

How do you cut a song on TikTok?
Download and launch TikTok.

Search for the track.

Locate the Track.

Choose the Trim/Crop option.

Hit the "Tick" button.