TikTok has seen explosive growth with nearly one billion monthly active users. This provides an excellent opportunity for people to reach a vast audience. All TikTok videos are around 15 seconds or less, but situations when you are trying to capture do not match the maximum length. In such scenarios, one must think about how to make videos longer on TikTok; this article will give you detailed information on how to make longer videos on TikTok.
Best 3 Methods to Make TikTok Videos Longer
If you are thinking of how to make TikTok videos longer, there are different methods. Here are the best three methods to make TikTok videos longer. Let's have a look at these best three methods, one by one.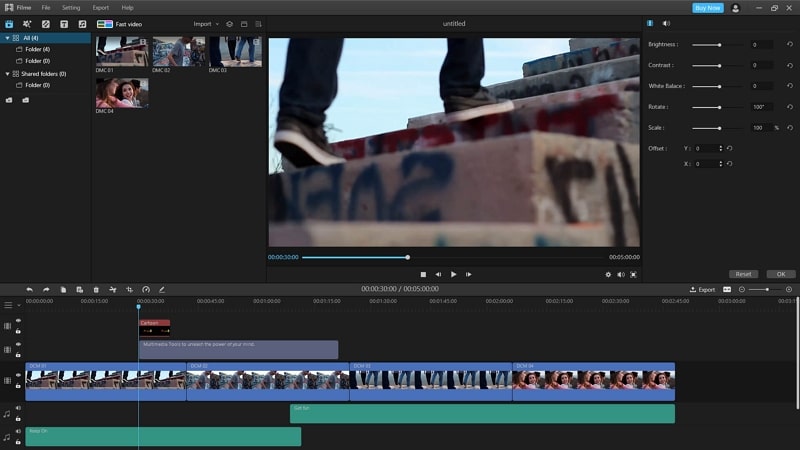 You can make TikTok videos longer using the iMyFone Filme video editor. iMyFone Filme is an easy to use video maker for creating professional videos. It provides you with abundant impact resources to create stunning videos with various filters and multi-layered animations that tell a beautiful and captivating story. You can record and edit amazing TikTok videos with this video app. Novice users looking for an app that is easy to edit and create their videos in private will be happy to find that Filme is quite simple for any user to use. It offers abundant resources and effects.
A large number of filters

Basic editing: split, rotate, crop, resize, scale, repeat the clip, etc

Easily add music and audios to your video

multi-layer and multi-track audio
Step 1: Import your video clips.
Step 2: Drag your clip on the timeline that you want to edit.
Step 3: Select the 9:16 aspect ratio for your TikTok videos.
Step 4: Cut your video where you want to cut.
Step 5: You can add effects, filters & transitions to make your video stand out on TikTok.
2. Using TikTok Built-in 60s Shooting
Typically, TikTok length is set to 15 seconds for videos. The default setting for TikTok is 15 seconds recording. That was the limit, but TikTok recently changed that. You can now  create a video up to 60s long by using TikTok built-in 60s shooting.
Make sure you have the latest TikTok version installed on your device.
Step 1: On the main toolbar, press the + button.
Step 2: Move the bar from 15 to 60.
Step 3: Start recording by tapping on the red circle.
Your video will be saved for a maximum of 60 seconds.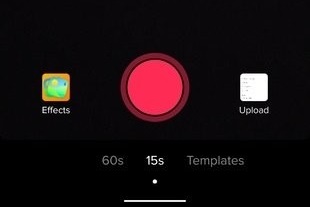 3. Using TikTok Built-in Stopwatch Icon
With the Built-in Stopwatch feature, you can easily prepare certain choreography elements or record yourself. In addition, you can set the duration of the application. This way, recording longer TikTok videos is much easier.
Step 1: Press the + button to create a video and move the bar from 15 to 60.
Step 2: Select the stopwatch icon on the right-hand side.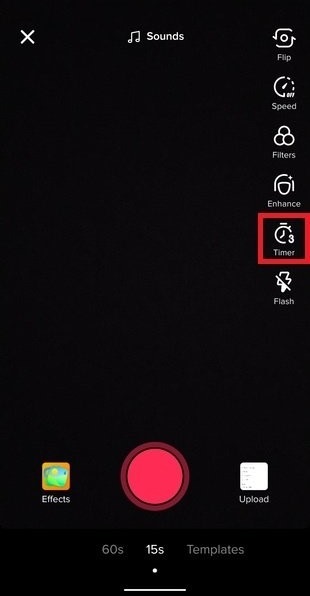 Step 3: On the next screen, you can select the number of seconds. The available options are 3s or 10s.
Step 4: Drag the bar to the appropriate video time.
Step 5: Press Start countdown once you have the time set.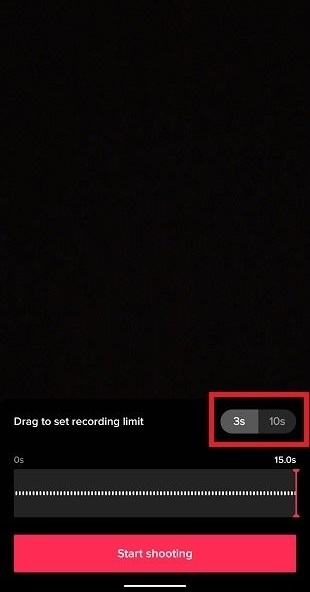 After following these steps, you will see a countdown of some important numbers on the screen. When finished, TikTok will start recording automatically.
You can choose the best and easiest method to make TikTok videos longer, considering your requirements and choice.
Frequently Asked Questions
Here are some FAQs about make TikTok videos longer on TikTok.
1

Can I Upload more than a 60-second video on TikTok?
TikTok videos can only be 15 seconds long, but the company recently extended the maximum to 60 seconds when linking four 15s clips together. The limit of maximum video length only applies to videos saved locally in the app. If you upload a video created elsewhere, it may be longer than 60 seconds. To upload a video for more than 60 seconds, you can use iMyFone Filme to create a TikTok video.
2

Is There a Minimum Length of TikTok Video?
Yes, there is a minimum length of TikTok videos. This minimum length is 3s. If you upload a video shorter than 3 seconds, you will get a message asking you to record a longer video. So, make sure to record a TikTok video having a minimum length of 3 seconds.
3

What is the perfect length for TikTok Video?
TikTok does not publish official video stats about the perfect length for TikTok video, so there is little to no information on the perfect length and width of videos. However, considering and analyzing the facts and figures, 15 seconds video seems like the perfect length for TikTok video.
4

TikTok Video Limits
There are some important limits to consider while recording a TikTok video. These video limits include file size, file type, video dimensions and aspect ratio. The limit of TikTok video dimensions and resolution should be 1080 x 1920. The file type should be .MOV and .MP4 with a file size limit of 287.6 MB. Moreover, the required aspect ratio should be 9:16, i.e. screen size of a standard smartphone.
5

Musical Limitations
One of the unique features of TikTok is that it allows you to format your videos with music right in the app. However, most of the time, you can only choose one section of the song, not all of it. Typically, the longest clips you can find are 60 seconds or less. To make a 60s or longer video, you want to get music for the whole video for more than 60 seconds and will need to edit the music separately and then upload the final video to TikTok.
Final Thought
TikTok is one of the most downloaded apps in the world, reaching around 500 million users in its first year. No wonder the platform is quickly becoming a great place. It is a popular social media app that allows you to create and share videos and photos and show off your talent. TikTok users are often concerned about how to make a TikTok video longer as a 15s video might not be sufficient for their idea of a good and complete video. The good news is now you can try above methods to create TikTok videos longer than 15 seconds.