Are you having a difficult time finding the best mother's day gifts? You are certainly not alone.
Mother's Day is a great day to appreciate everyone in your life who has played the role of a mother including having the responsibility of taking care of you. Whether it is your birth mother, grandmom, stepmother, foster mother, mother-in-law, wife, girlfriend, or sister, a gift that portrays the importance of this unique holiday is suitable to make them feel as important as they are.
This article is written to guide you in choosing the best idea and gift for Mother's day. Let's go!
Part 1. Best Mother's Day Gift for Wife
Getting the perfect Mother's day gift basket for your wife can be very especially while trying to avoid getting something she already has. So here are a few gifts that may just be what you are looking for.
1. Benchmark Bouquets
This beautiful gift is stunning and refreshing and as glowing as your wife when on the day she became a mother. A great reminder to appreciate your wife for all her hard work on this special day.
Best complemented with a card.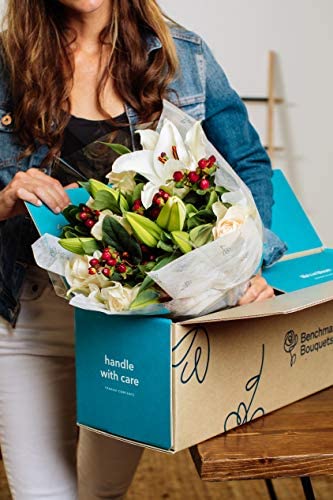 Description
One of the most gorgeous flower arrangements which part classic white flowers to perfection. White oriental lilies, white roses, and red hypericum are hands tied against a backdrop of seasonal greens. This white elegance is a timeless centerpiece that will leave her basking in beauty day after day.
Budget: $66
2. Gramol Lingerie Bodysuit
This gift is specifically dedicated to every wife who deserves more love. This mother's day gift has written all over it " I love and appreciate your strength and confidence".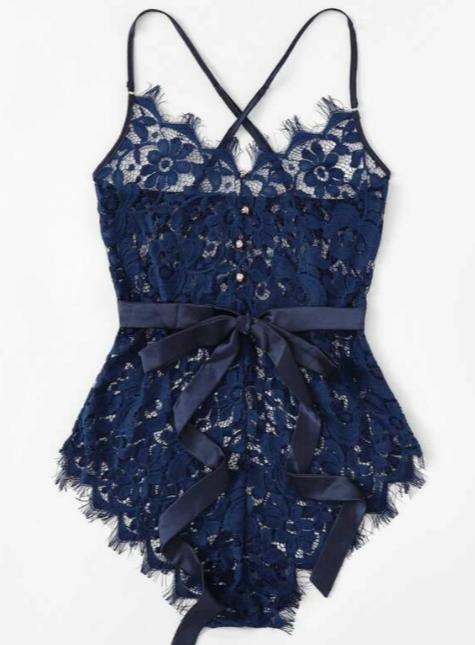 Description
Produced with high-quality lace fabric, it is soft to the skin and lightweight. Its lace is smooth and stretchy, has high cut sides with lace trim, backless, and a thin bottom. It describes " You deserve more love".
Budget: $17.89
3. Essential Oil Sets
Here is a great and healthy life for your wife which she is going to love. Best diffused, massaged, or enjoyed in a bath, it is sure to leave a lasting and stress-free impression on your wife through the night.
Description
Extracted right from the root, seed, less, fruit, flower, or bark of a tree or plant. Involved steaming and distillation to make up the process that separates the water and oil-based compounds of the particular tree or plant. This process is beneficial for holding back the powerful compounds of each plant or tree relating to dealing, nourishing, disinfecting, and other important traits.
A 100% pure natural oil extracted from plants. Great for aromatherapy, creams, balms, lotion making, etc. It has the fragrance of the source from which it is extracted from.
Budget: $32
Part 2. Best Last-Minute Mother's Day Gift
Getting a last-minute Mother's day gift may seem like a tough one because expectations have been created over time. Of course, every mother expects something nice for Mother's day and if it has to take hours to come through, then why not make it a great one. Below are a few choices you could use to pick a great last-minute Mother's day gift.
1. Remember I Love You bracelet
This would make a very beautiful and thoughtful gift because not only was it especially designed but reminds her that your love for her is always in place.
Description
It is adjustable and lightweight. Its thoughtfully engraved gesture is also a reminder that could create a lot of emotions in the heart of a mother.
Budget: $14
2. An Acknowledgement Video
This is going to be worth the time long spent. A video coming from most members of the extended family is just great for the last minute. It also lets your mom know that you were working on something great and worth everyone's time.
A great Mother's Day video involves:
Taking your mom on a walk down memory lane. Share moments that are important to you both on a slide show. Upload them and add a few words showing how you feel.

Get your kids, siblings, and extended family involved. Ask them questions about their mother and record the answers. All you need here is a phone, a list of questions, and your kids.

Extend the love to grandma and let her know how much you care even if you can't be there in person. Especially for birthing your mom.

The last part is for any big announcement or recent achievement and I promise you, you will move your mom to so many tears or emotions of joy.
Part 3. Best first-time Mother's Day Gift
1. Mother-Child Sterling Silver Necklace
This pendant would make a great gift as it demonstrates the bond between your wife and her first child. You could get two similar ones for her and her child or perhaps one for her and the other for her child. It gives you the satisfaction of sharing a loving bond with another person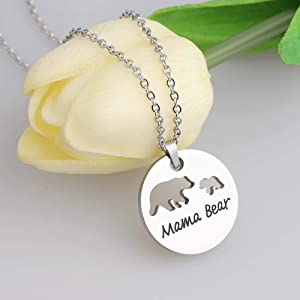 Description
This is an 18 inches necklace silver forever love animal heart necklace for mother and child. Its SILVER MOUNTAIN has one of the best customer services that help with the purchase should any problem occur.
Budget: $22.99
2. Twilight Garden Journal
One thing is certain about this gift, your wife can use it during her spare time to share or write some thoughts on motherhood. Jotting down these motherhood journeys can serve as therapy to ease stress, help her stay sane, and keep great memories. Of course, it comes along with a certain joy while writing.
Description
It has an elastic band attached to the cover to keep your journal closed at all times. Its mid-weight ivory paper is luxuriously smooth. It meets the International standard for permanence. Its binding lies flat to enable ease of usage. It is very portable and can fit into almost all purses and bags. It is also perfect for writing with both pen and pencil.
Budget: $8.99
3. Gutta Vita Water Bottle with Fruit Infuser
This amazing gift would give her the feeling of a picnic in the park kind of day. It brings flavor to your water and infuses your drink with any kind of fruit flavor you may need. It is best recommended for thirst and allows you to enjoy deliciously flavored fruity water, without artificial colors or preservatives.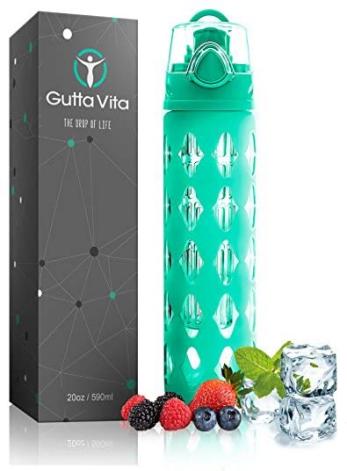 Description
The glass within the bottle keeps the water cold for longer without having to lose its quality. It is potable and can fit easily into backpacks or lunch boxes. It is also very easy to clean as a result of its long throat and it is dishwasher safe.
Budget :$12
Part 4. Best Mother's Day Gift for Girlfriend
Gifting your girlfriend gifts on Mother's day goes a long way to show how much you care. Aside from certain gestures and making her feel pampered, here are a few gifts you can give Mother's day.
1. A love story Journal
One of the fun activities you both can do is to reminisce about your love story. This journal is for couples to get to know each other more and capture their love story together. One of the goals is to enable couples to spend quality time together. If your love language is quality time, this may be for you.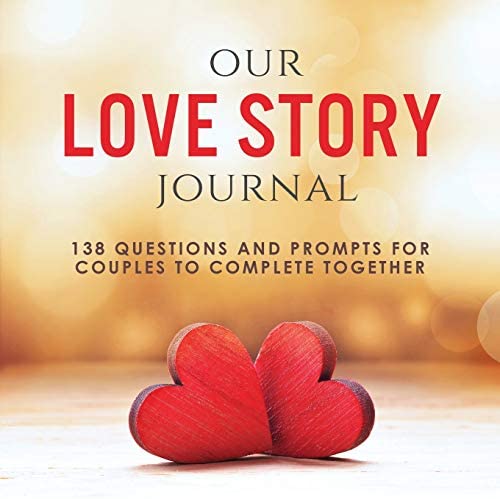 Description
This Love Story Journal contains 138 questions for couples to enjoy together. This 138 question covers engagements and weddings. It also makes a great gift for your family and friends on their engagement, wedding, birthdays, holidays, and more. It could eminently affect their relationship while having fun together.
Budget: $19.99
2. Bottles of wine
A good bottle of wine goes a long way in showing appreciation and encouraging relaxation. What better way to relax, unwind and share your various thoughts than with highly rich and tasty wine.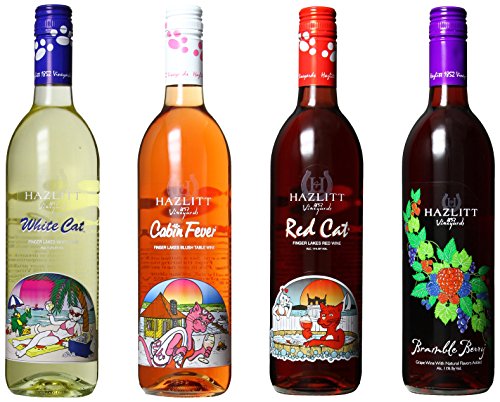 Part 5. Best Gift for Mother-in-law on Mother's Day
Picking out the best gift for your mother-in-law could be less challenging if you picked one yourself for your wife. mothers-in-law like mothers also enjoy being appreciated. Let's check out a few gifts your mother in law may appreciate:
1. Mama Bear Necklace
With pride, your mother-in-law would love this endearing reminder of how important she is to your family and how grateful you are being married to her child. It gives her the pride of caring for the little family members. You can select from several animals whose image you want to personify what she means to your family.
Description
It comes with one of the highest jewelry quality and satisfying services. Signifies a long creation between mother and children. It lets her know she is loved and always available for her children and family when they need her.
Budget: $47
2. Glass Teapot with Infuser and lid
This is a good gift that leaves her thinking that you care so much about her health. Scientists have discovered that tea provides several mental and physical health benefits. This teacup is particularly useful in the mornings and evenings. Tea rejuvenates and relieves stress without the side effects of coffee and alcohol.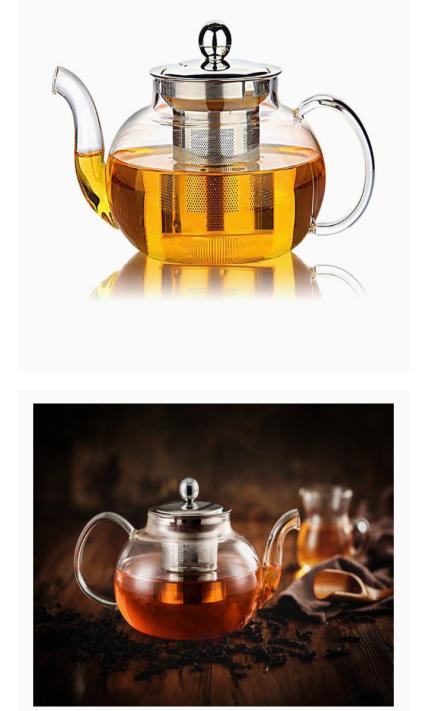 Description
It comes with a design that sees it spot a non-drip easy pot spout and well-shaped handle that adds an extra edge to any table while showcasing your taste in style. Its infuser reaches the last drop while slotting tiny holes to prevent leaves from getting into your tea. It can stand the heat of a dishwasher and stove top. It is certainly recommended for anyone that enjoys gourmet loose leaf tea.
Budget: $40.
Part 6. Best Mother's Day Gift for Sisters
You certainly are not thinking about letting this lovely day go without appreciating your beautiful sister. Aside from the calls and the long talks, the gesture of a gift parcel is also an avenue to say Happy Mother's Day" to your sister. Let's look at some of the gifts you could get:
1. An Audible Membership Gift Card
This is going to be a perfect gift if your sister enjoys reading. This gift allows her to listen to all her favorite books while doing some other things including relaxing. This membership gift varies depending on the date she picks and could be within a month to 12months. It also gets to be delivered at her chosen date. And if she listens faster, she gets to exhaust reading a book in less time.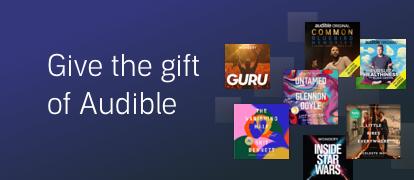 Description
This gift includes thousands of audiobooks, podcasts, and originals. It has all the best audio entertainment in one free app.
Budget: $15-$150 (depending on the number of months)
2. Alex and Ani Initial Expandable wire bangle.
Bangles are not only stylish but also a great choice to make when it involves the hands. This bangle would make her feel appreciated without the worry of breaking or getting stained. It also informs her of all the time she played a motherly role in your life and how it wasn't in vain.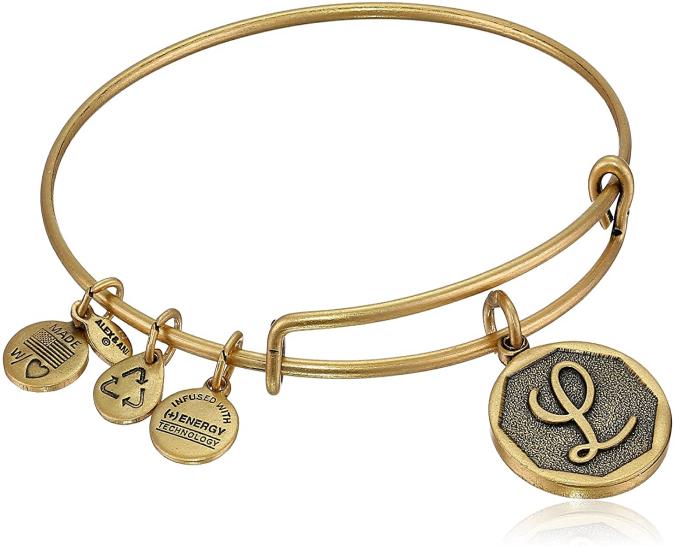 Description
It can be customized with her initials especially for her. It has an expandable wire that allows the wearer to adjust the angle for a perfect fit.
But I dget: $21.84.
Part 7. Best DIY Mother's Day Gift
One of the most interesting things about DIY gifts is that it comes straight from the heart. I mean, if you would spend so much time getting something you can purchase from the store nearby, would you not want it to be made with so much love? Most DIY gifts might not be charged or made into perfection especially the ones made by children to their grandparents but of course, it is the thought that counts.
Making DIY gifts on Mother's Day involves a lot of creativity and involves as many materials as you can lay your hands on around you. And even though they may not be able to beat professional standards, you should bear in mind what your mother would say to you if she were making this with you and you were stressing over some things. As long as it is made with love and it comes from the heart, you are good to go. Here are some examples of the Best DIY Mother's Day Gift:
1. Fashionable and personalized wristlets
What a great way to help your mom keep track of all her belongings while doing a lot of other activities than personalized wristlets. This wristlet gives her the permission to jog, run, shop, travel, etc while carrying along some of their belongings.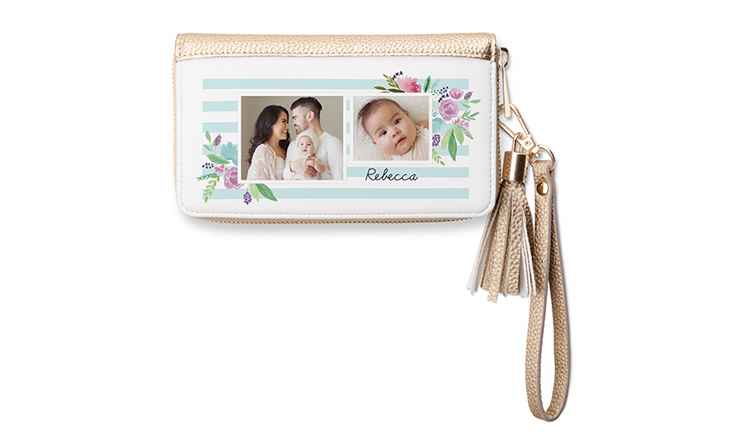 Description
It is best made in her best or neutral color. It comes with space to hold your mom's phone, credit card, cash, keys, etc all in one secured space.
Budget; $11.
2. Homemade Mother's Day meal: cooking for mom.
All some mothers want on this day is to relax at home without having to take care of a lot of responsibilities which they usually do take care of. Being responsible for the mean would be a wonderful gift to compliment the day with. Make sure the meal is properly prepared for your mom on this special day. You can also make snacks that you know your mom loves to eat or had plans to make.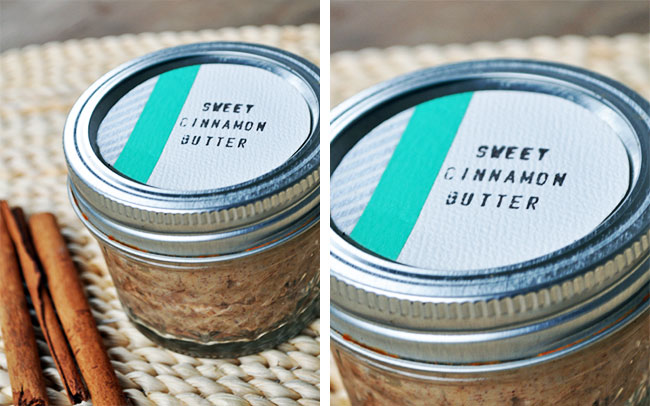 3. Cozy Patio Pillows
An extra set of pillows in the house would be a great idea for a gift. Most preferred is when that pillow contains amazing pictures and memories of your mom. Make a set, select pictures that capture her happy moments from youth till now. She will certainly have other ideas for the pillow and appreciate you for bringing it handy.
Budget: $15.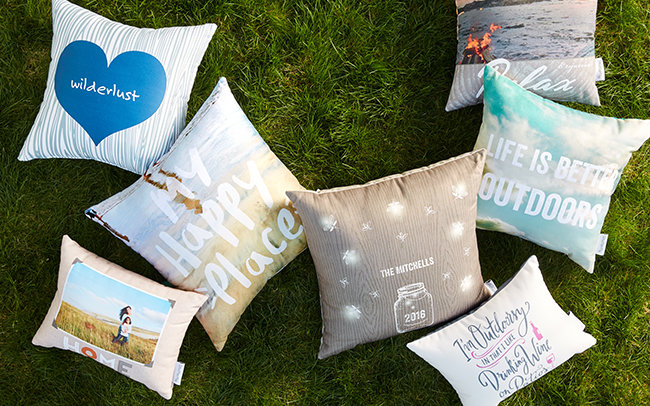 Also Read:
How to Create Mother's Day Slideshow >>
How to Create Mother's Day Video >>
Part 8. How to Make a Nice Mother's Day Video
One of the major reasons people choose to make videos on Mother's day is to create a feeling of togetherness even when they are miles apart. Another reason is to create and save memories. So whether you come in person or virtually, you can show how much you care for your mom using a video. And you can do that via iMyFone Filme, which is a professional video creator and prefect slideshow maker where you can simply put all the photos about mothers into it and with 1 click, you can easily create a stunning Mother's Day slideshow video with music.
How to create a Mother's Day video to express your love:
It doesn't take so much time to make a video gift with some music and homemade videos in Filme.
Step 1. Click on Fast VIdeo button. Select from a list of templates built by various designers. From the templates, you can easily customize one for mom.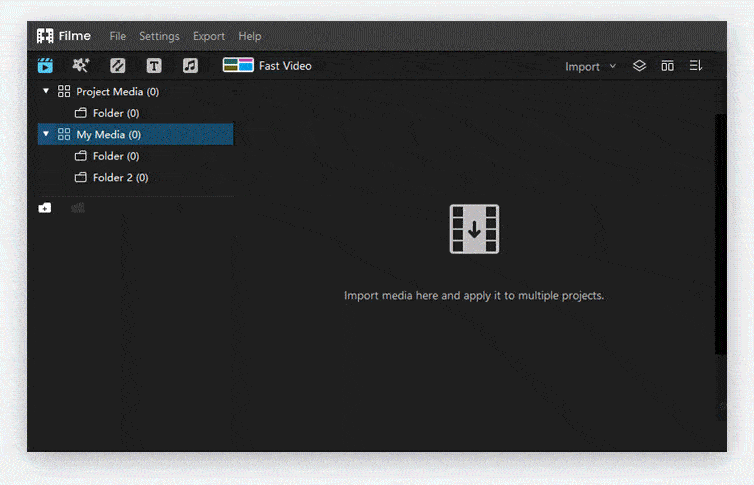 Step 2. Upload the photos to be used in the videos and video clips if you have any. A trip down memory lane will be a great ground for selecting.
Step 3. If you find it hard to search for photos, you can check your computer or social media accounts.
Step 4. After uploading the photos or videos, move them in for your project. You can add in your own words, messages that will make your mom feel special in the text.
Step 5. Last but not least would be to choose a nice song for slideshow video to play in the background. The selection should be based either on the song your mother loves or one that will best convey the message to your mom.
Video tutorial for making slideshow video with Filme:
Once you are done, review and share the video with your mom.
Conclusion
As Mother's Day gets closer, don't forget that you can always make the best out of your existing budget. Nothing is too big or too small to present as a gift in appreciation for your mom. Remember, it is the content of the heart that matters. And while at it, remember to take amazing pictures and videos. You might need such clips for the next Mother's day celebration.