Your Mother's Day video will bring you closer you to your mom as you recreate precious times with your mother, take a glance at how you can use one of our video models to make your own Mother's Day video. Even though you cannot be there in person, show Mom what you've been doing just to surprise her and show her some love. Make a wonderful video of every one of your family's highlights and give it to Mom as a surprise she will cherish for years.
Category
Part1: 6 Best Instagram Slideshow Apps for Creating Outstanding Slideshows
Making a video gift with a mix of old images, text, audio, and even clips from home videos doesn't take long. Read on for suggestions for Mother's Day video templates, colour schemes, photo-finding tricks, or even what to mention in your video.
Video 1.
This is for all the mothers out there who want to care for other people rather than their children for the same reason: "to care for their children."
No velvet is as soft as a mother's lap, no rose is as lovely as a mother's smile, and no direction is as flowery as the one imprinted with her footstep. A mother is the only one who can take the place of all others, and no one else can do so. The love a mother has for her child is unlike anything else on the planet. It has little regard for the law or for pity. It defies all odds and crushes everything in its way without remorse.
Video 2.
No one can ever match with a mother's love and sacrifices for passion for her own child as indicated in video. It's a love that necessitates the kind of sacrifice that only a Mother can make. The love a mother has for her child is unlike anything else on the planet. It has little regard for the law or for pity. It defies all odds and crushes everything in its way without remorse. Mother love needs not to be acquiring because it is second name of peace.
Video 3.
No language can express the power and beauty of mother's love. She raised us with humor, and she raised us to understand that everything is not going to be happen according to our choices but how to laugh through.
Part 2. 6 best video ideas for Mother's Day video
Here are six heartfelt suggestions. They'll undoubtedly bring a tear to your mother's eye this May:
1, Present a Slideshow
Ask your children why mom is so amazing and why they feel that way every year when they grow up, based on the first idea. Make a video that is a slideshow of their feelings and emotions through the years so that when mom sees it in 10 years, it will be even more special and exclusive. It's a good idea to enjoy it as a family.
2, Write Poetry on keeping consequences of your mother's choice
Writing a poem about mom and making the kids read is as endearing as it gets these days. Begin by writing something sweet and creative about mom, and if you can't, look online for free poetry samples.
3, Evoke memories and images from the past.
If you can get your hands on the family picture album, make a montage of your most formative moments as a child, and show it to your mother. In your Mother's Day video, take her on an emotional journey, going from funny to joyful, sad to inspiring, and ending with a heartfelt thank you.
4. Tell a story about yourself or your family.
Being a mother is difficult but remembering how she always gave it her all and always had her best interests at heart would bring her joy. Use baby photos, teenage pictures, and, if you're a mom, tell the story from the next generation's perspective to show her how much you care.
5. Unscripted
Children have a level of creativity that adult's lack, so recording them on the subject of "mom" will result in some funny monologues lasting several minutes.
6. Make a video of your Lifetime Wishes and upload it to YouTube.
On Mother's Day, give mom a memory she'll never forget. You can express how much mom matters to you and the children, what her presence means to each of you, and how you expect to respect and cherish her in the years ahead through video. And for the mothers out there, show your children that they serve as an inspiration to you.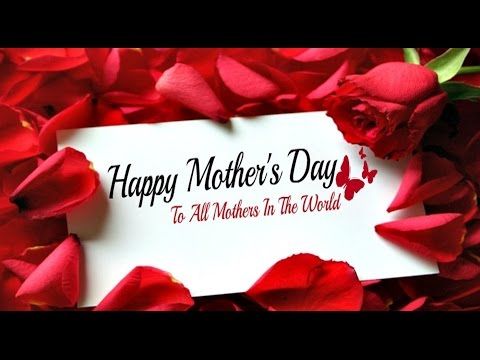 Part 3. How to make your own Mother's Day video - Filme
When you recreate special moments with your mother, your Mother's Day video will bring you closer to your mom by playing special moments. Start by looking at how you can use Filme to make your own personalized Mother's Day greeting.
Step 1. Import media icons and import clips you did like to edit.
Step 2. It's time to add pictures of your mother and make them as a video. You can try Filme's Fast Video mode.
With 1 click, you can create a Mother's Day video with music. But you can change the music and also adjust the music volume in the Fast Video interface.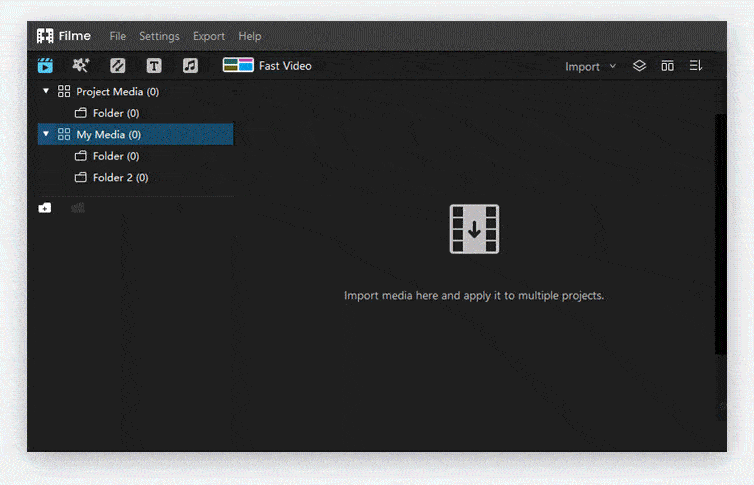 Step 3. Just click the export button when everything is done. This is the whole demo to make a short but fantastic video of Mother's Day by using Filme.
It's really easy to use Filme to create a Mother's Day video. Also, you can have a look at the following video tutorial:
Also Read:
How to Create Mother's Day Slideshow to Express Your Love >>
Conclusion
Honoring a mother's importance to our lives takes more than a day or two. However, a day has been set aside to make all mothers glad of themselves and realize that life would not be what it is today if they had not been there. Each year in May, it reminds people of a mother's bravery in showing up to make our lives better. She has such patience that she talks to all our concerns and provides the best approach for each one. And if we make a mistake in life, she never lets us down and keeps us motivated for as long as she lives. A single Mother's Day celebration is insufficient to express gratitude to all the world's mothers.