Animotica is the best option for Windows 10 users because it is a free video editor with tons of features. In this article, we are going to share every piece of information about Animotica, its pros and cons, price details, and a brief guide on how to use it step by step.
Part 1: What is Animotica?
Animotica is a video editor specifically designed for Windows 10. It is a free and robust platform that provides video editing, video making, and slideshow creating features in a single software. Dynamic, lively, and enchanting videos can easily be created in no time. It is perfect for marketers, video editors, content creators, and event organizers.
This software is packed with high-quality and powerful features, video editing tools, voiceover and audio mixing options, transitions, vivid animations, and a lot more. It is used by content creators as they can edit videos and share them on social media platforms like Twitter, Instagram, YouTube, and Facebook.
Part 2: Overview of Animotica Features
Animotica is loved by students, content creators, businesses, marketers, influencers, and creative-minded people due to its praiseworthy bundle of features. Let's have a look at the main features of Animotica.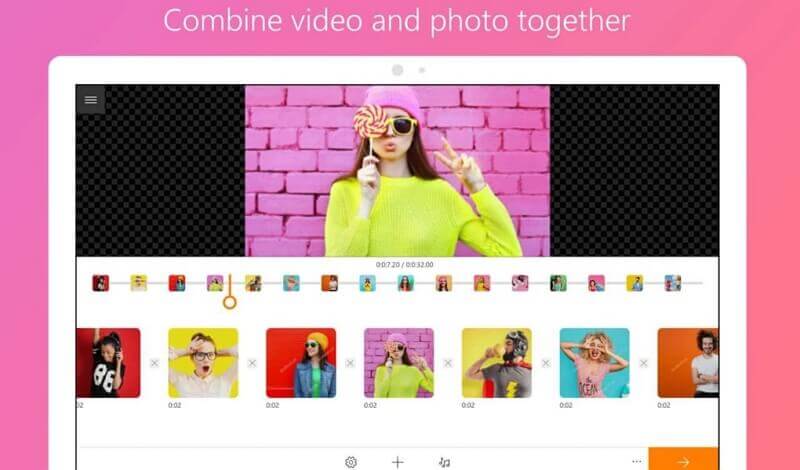 Features:
Animotica allows users to Trim, Cut, and Split the video clips according to their wish.

The insertion of photos, stickers, and text is supported.

Different videos can be merged to make a single video.

You can rotate your videos.

It can be used to add music, sounds, songs, and voiceovers to the videos.

Allows you to do Video Stabilization, Color Correction, and Color Adjustment.

Allows fading video to White or Black

Can blur the video background for a sharp view

Offers different Transitions, Effects, and Color Gradients.

Allows to slow down or speed up the sound and video.
Part 3: Pros and Cons of Animotica
Animotica is famous for its advanced features and helpful tools, but everything has merits and demerits. Let's have a look at the pros and cons of Animotica.
Pros of Animotica:
1. Easy to Use:
Animotica is one of the easy and simple video editing software. Due to its sleek interface, it offers a simple method of making enchanting videos. All the tools and features are separately arranged, and they provide a straightforward experience to its users. The simple and quick editing methods make it an excellent alternative to other complex video editing tools.
2. Money-saving:
Animotica also enables its users to save money because it is free of cost. Anyone can easily install it on Windows 10 without being charged. However, there are also some premium features and a paid version that can be purchased once with a lifetime license. It is not necessary to buy the premium version because the free Animotica is enough to edit videos like a pro.
3. Sharing:
After editing videos, you can export the edited content to your device. Moreover, Animotica also allows its users to share the edited content directly to social media sites like YouTube, Facebook, Instagram, and Twitter. The video sizing tool of Animotica automatically arranges the size and orientation of videos according to different platforms before uploading the videos.
4. Support and Help Center:
Animotica has a very supportive help center that responds to its users instantly. You can contact them via their email or through tickets. A live support platform is available for all paid and non-paid users through which they can clear their queries and questions.
5. Single Platform for various tools:
Animotica is an all-in-one platform for cutting, splitting, trimming, and doing other edits in videos. You can add music, sounds, songs, voiceovers, stickers, text, overlays, transitions, and templates to multiple videos.
Cons of Animotica:
1. Only for Windows 10:
Animotica is primarily designed and sketched for Windows 10 users only. There is no way of getting this software without Windows 10. Windows (except Windows 10), LINUX, OS, and android users cannot use this software.
2. Glitches:
Sometimes, people face several glitches in this software which cause trouble for exporting files to the device or saving the trimmed videos. But it is not a problem with the software. It can be due to some other reasons.
Part 4: Pricing of Animotica
| Plans | Prices |
| --- | --- |
| 1. Animotica free plan | $0 |
| 2. Animotica Full Pro | $15.99 |
| 3. Animotica Light | $6.99 |
Part 5: How to Use [with Video Tutorial]
Step 1: Install and open Animotica on your device. On the simple and organized interface, you will see the + New Project button. Choose your file to import media from your device.
Step 2: After importing a file from your device, you will see some options at the bottom of the screen. You can click on Project to choose the Photos, Transitions, and Aspect Ratio of your choice. Click on Effects to add different live colors, collage, and mirror effects to your video.
Step 3: Click on the Add button to add photos, video clips, audio tracks, sounds, and other stuff to your video. Whenever you add any video, you will see a Pencil icon over the video. Click on that to see the other video editing tools and features.
Step 4: After making your selected video according to your choice by adding different filters, templates, transitions, stickers, or text, you can simply go back to the Main Menu. Click on the Save Video option to save the changes to share the edited file.
Take a look at this video to see how to edit with Animotica
People Who Liked this Content Also Liked
10 Best Free Video Editors for Beginners >>
Top 9 Free Special Effects Video Editor for 2021 >>
Part 6: 2 Alternatives to Animotica
Animotica video editor is an ultimate and beginner-friendly tool for editing videos, but it is only available for Windows 10 users. So, for the ease of those who want the best alternatives to Animotica, we are going to discuss the two best video editions.
Filme is a professional video editor for creating awe-inspiring and amazing videos without any hassle. It is an all-in-one video editor that has a voice changer, video converter, screen recorder, slideshow maker, and GIF creator. It can help you make awesome videos in no time.
From the basic to advanced video editing tools, Filme has everything. You can edit your videos and make changes to them within a few clicks. It has made video editing quick and simple. The best part is that anyone can easily use it as it is user-friendly and simple.
Pros:
Filme can save you a lot of time. You can edit your videos with a few clicks.

You can record the computer screen along with your voice.

The slideshow maker of Filme has stunning templates. You only need to add images.

Filme offers a music library so that you can select royalty-free music without any hassle.

You can export the output file in different formats.

The video can also be uploaded directly to some social media platforms.
Cons:
The only problem with Filme is its watermark. You will have a watermark in your videos in the free version.
2. LumaOne
LumaOne is a good way of creating captivating content and increasing the fan following. You can make an attractive and engaging video using it. This software has a free version, but the paid category offers great and premium features, and it starts from $195 per month. You can easily use the drag and drop method to import and edit media.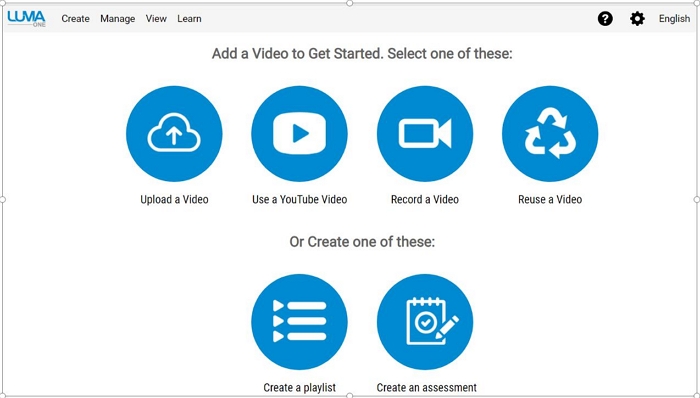 This software allows users to change the video's look by following some easy steps. You can use it to add filters, templates, voiceover, sounds, music, songs, stickers, transitions, and video effects to any video.
Pros:
The interface is simple and user-friendly.

Its free version is available.

All-in-one robust platform with almost every video editing tool you need.
Cons:
Needs a learning curve to be perfect with it.

The paid version has more features.
Final Words:
Animotica Video Editor is a set of all important and necessary tools and features required for professional video editing. It is a free software particularly developed for Windows 10. We have listed the two best alternatives to Animotica. We recommend Filme for video editing. It is an all-in-one tool for beginners and experts. You can easily edit your videos like a pro and make them more engaging and appealing.