No matter if you're making videos for promotional work or vlogging, adding a stunning intro template can do wonders in grabbing the attention of your potential audience. Given this, we have scoured the internet and rounded up the best platforms where you can get tons of free video intro templates.
Aside from offering built-in intro templates free, these platforms also allow you to create a custom intro template tailored to your requirements.
Without any further ado, let's cut to the chase.
iMyFone Filme - Your First Choice to Get Free Video Intro Templates
When it comes to the best platform to get unlimited free templates, iMyFone Filme sets itself apart from other players in the market. It is a powerful video editor that comes preloaded with tons of amazing video intro templates – that you can apply to any video with just one click.
Users can access tons of templates under the Resources option and choose the one that best meets their requirements. Over it years, Filme has earned the title of #1 smart video editor – thanks to its blazing-fast speed and intuitive interface.
What's more, both newbies and professionals can use it with great ease because of its easy learning curve.
Here are the most popular templates of Filme:
1. Retro 2 Intro
This intro template comes with a strong vintage design and is best suitable for making retro-themed videos or movies. You'll see My Video written in Red, bold letters.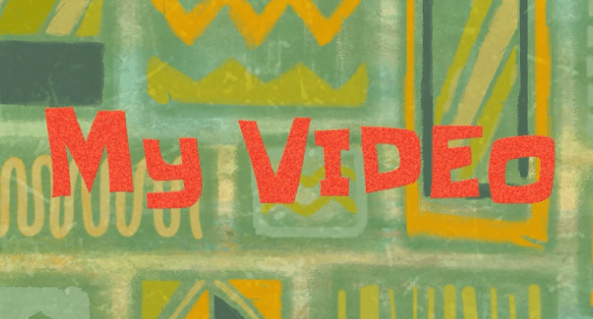 2. Vlog Intro
Just as its name shows, it is a 4-second blog that gives an ideal opener to your blog. What's best about this template is its integration with almost any type of blog you make.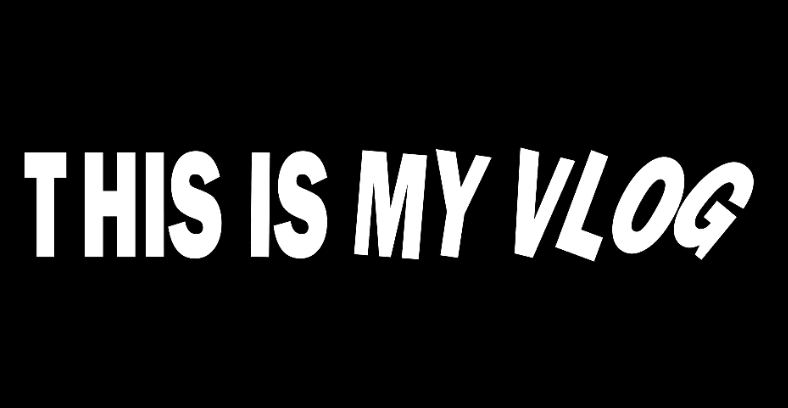 3. Countdown Intro
If you are planning to introduce a new, exciting product or much-awaited video to the audience, this intro template is what you need. It begins with a countdown from 3,2,1, and Go.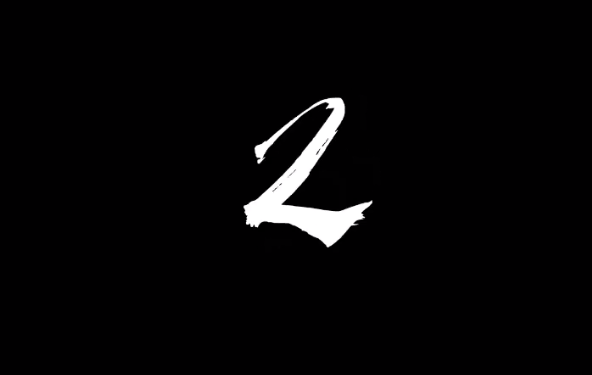 Text Guide
Check out yourself how easy it is to make a video via Filme Intro templates:
Step 1
Once installed, launch iMyFone Filme on your computer.
Step 2
On its Home interface, hit on Editing Mode to get started.
Step 3
Now, click on Resources > Intros to open the list of available intro templates. Click on the template you want to use and add it to Filme's timeline.

Step 4
After that, hit on the Import icon to load individual files or the whole folder from your computer and add them to the timeline in any order you need (after the intro template).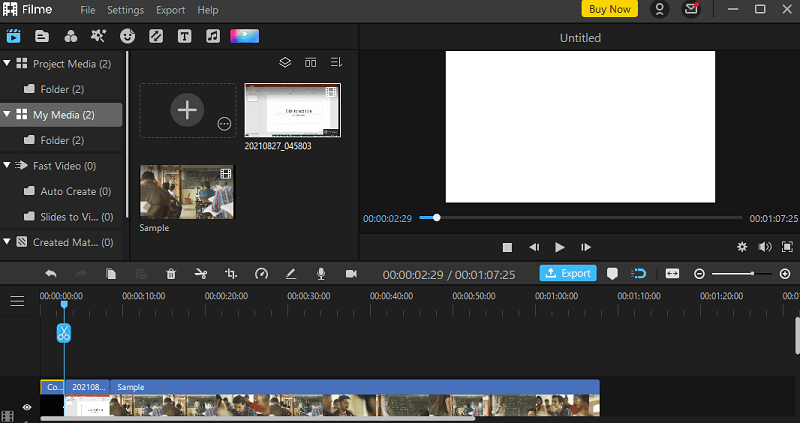 Step 5
Here, you can add amazing video and sound effects, animations, texts, and overlays to the clips.
Step 6
Finally, hit Export to save the output video on your computer.
7 Choices for Comparison - Get Other Cool Video Intro Templates
Below is a curated list of the most sought-after platforms for getting your hands on cool video templates. They are not as efficient as Filme but still can help you get the job done.
Let's dive in.
Price: $19/month
Compatibility: Web-based service
Loaded with a huge stock of thousands of video intro templates, Animaker is an expansive video intro maker. It is trusted by millions of users and dozens of the world's leading brands to create professional-looking intro videos as never before.

No matter if you're a beginner or a professional, you can easily customize the intro templates as needed or create a custom one. Its intuitive interface and impeccable editing features work in tandem to let users create vertically optimized videos for the mobile audience.
Its highlighted aspect is tons of background audio tracks that you can add to the intro video to make it more appealing. Plus, you can share the video directly on social media platforms.
Price: $19/month
Compatibility: Web-based service
Biteable makes it exceptionally easy to make stunning videos even for non-technical users. It comes loaded with a wide variety of intro templates for corporate, business, YouTube, training as well as advertising videos. Its intuitive interface provides a straightforward procedure to add the desired template to your videos.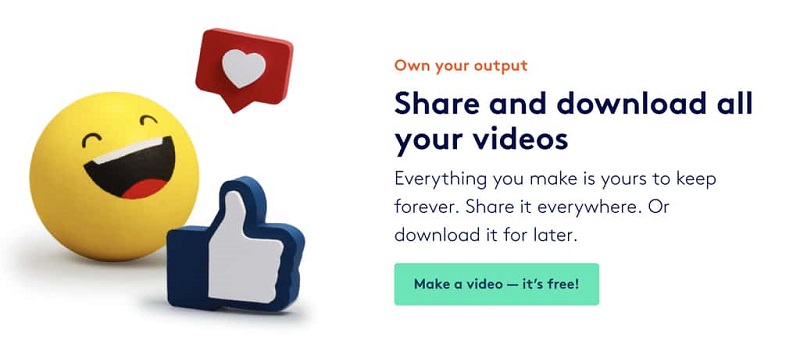 Since Biteable is an online video maker, you can use it on your computer, smartphone, and tablet. Users can preview the template before applying it as well as adjust the template according to the requirements.
Price: $29/month
Compatibility: Web-based service
Another top-ranked video editor that bombards users with hundreds of built-in video intro templates. With this online service, making a video with a spectacular intro is just a few clicks away.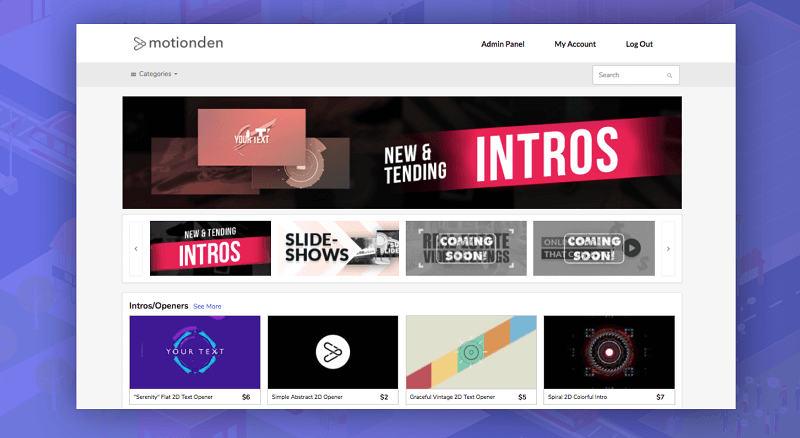 MotionDen enables users to make videos for free but they have to pay $9 to remove the watermark. What's best about this service is you can export the output video in HD as well as share the video directly on many social media platforms.
Price: $9.99/month
Compatibility: Web-based service
Having over half a million users, Renderforest has already established itself as a top-ranked platform for getting cool video templates. It provides a huge pool of over 50,000 intro templates that you can customize as needed in just a few minutes.
You can make intro videos in 360p for free, but buy its premium service if you want to create HD videos and access all its features. One of the best things about Renderforest is you can make high-quality intros with minimal time and effort.
Price: 14.95/month
Compatibility: Web-based service
Equipped with 80k+ templates, Placeit is a one-stop online service to make amazing intro videos from scratch. You can add your video to each template design easily and make a captivating end product to entertain your audience.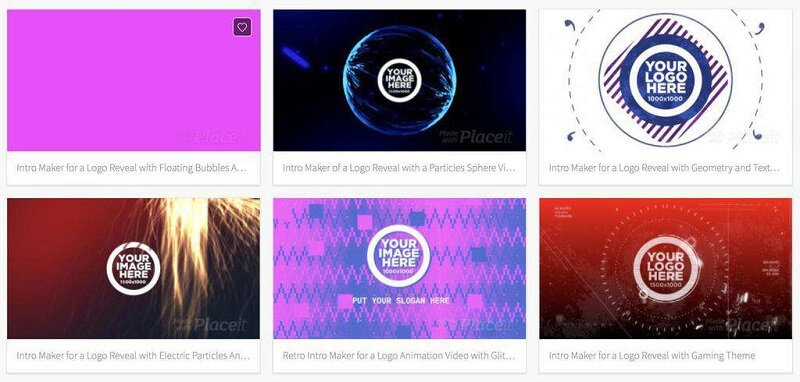 It doesn't provide any free service as you have to buy the premium plan to get access to all its features. Thanks to its straightforward interface, it is an ideal choice for beginners to test their video editing skills.
Price: 7.99/month
Compatibility: Web-based service
If you want to take the video editing to a next level using spectacular intro templates, look no further. Panzoid. Don't get confused by its simple interface, it has got all the features that you want in a premium intro tool maker.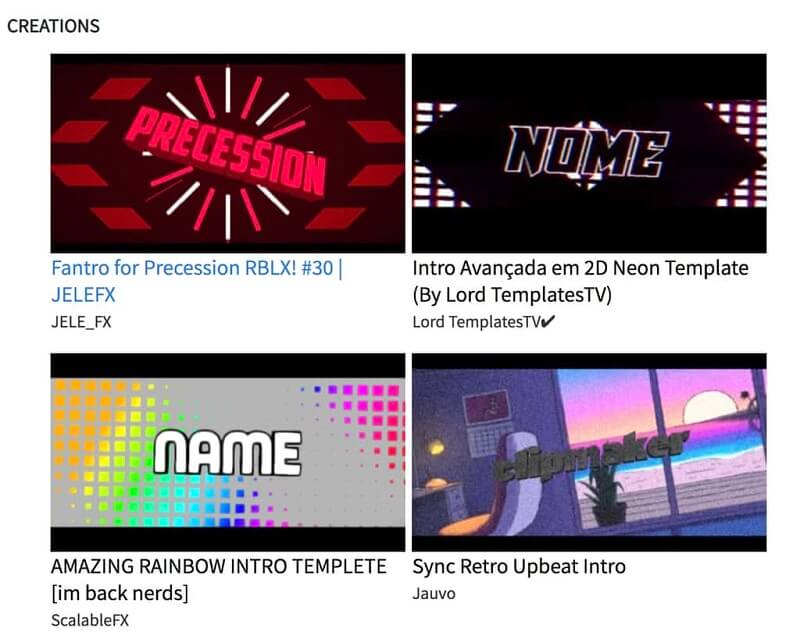 Users can either choose a built-in intro template or make a custom one to add to their videos. What's more, it offers a simple sign up procedure and quick video editing to save your time.
Price: $9 for a 720p video.
Compatibility: Web-based service
If you're looking for an online service that offers tons of regular intro templates as well as allows you to create high-quality custom intros, then Tube Arsenal is what you need. It boasts a wide variety of some of the most popular intro templates that you can add to your videos with no technical hassle.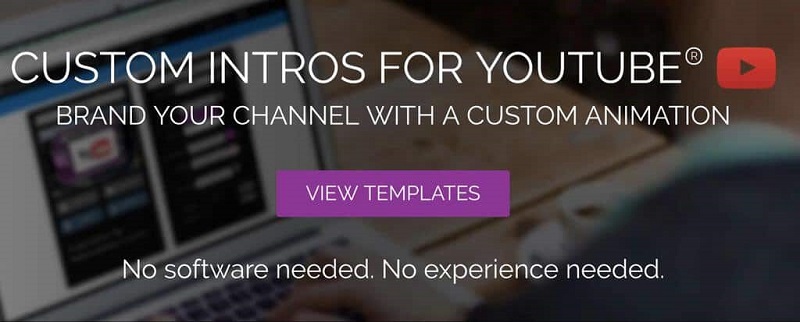 Tube Arsenal comes with an easy-to-navigate interface and displays the templates in categories, making it easy to search and use a specific template even for first-time visitors. Plus, you don't have to go through the lengthy signup process to use its services.
Bonus: 5 Recommended Final Cut Pro & Adobe After Effects Templates for Intro Videos
This section will outline the 5 most popular YouTube video intro templates offered by Adobe After Effects and Final Cut Pro - the two leading names in the world of video editing.
1. Flat Opener After Effects Intro Template
Flat Opener is a modern, creative AE template that comes with bright and colorful animated layers. Inspired by flat color attractive designs, it can be used for making openers as well as promo-style scenes.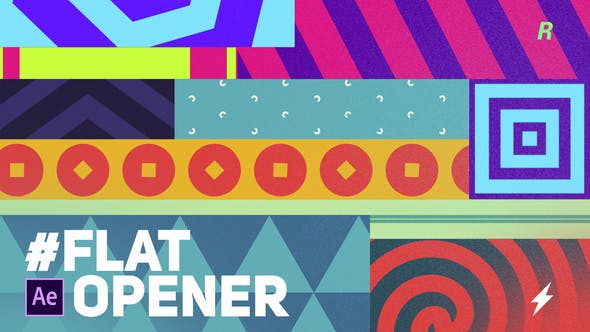 2. Free 2D Creative AE Intro Template
If you want a stunning Adobe After Effects video intro template for a travel or adventure vlog, this template is what you need. It adds an entertaining aspect to your videos to grab the attention of the audience and keep them engaged during the whole video.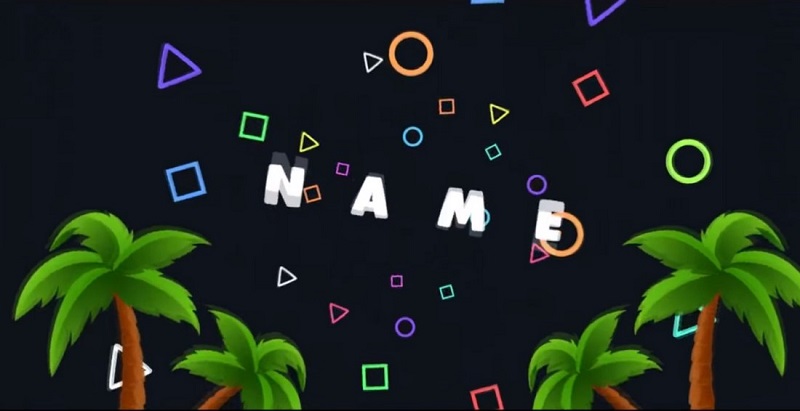 3. Typewriter Stomp Intro AE Template
As the name indicates, this template displays an old-fashioned theme with a grunge layout and an old typewriter in the background. This template is best for designing a vintage or retro-themed video project.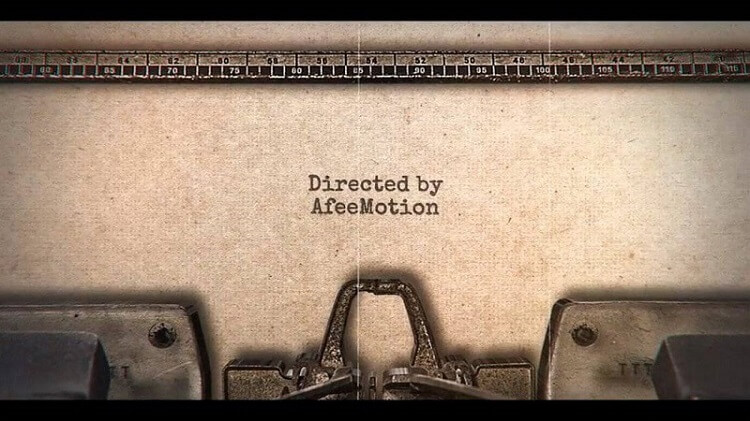 4. Simple Clean Logo Intro Final Cut Pro X Template
One of the most popular Final Cut Pro video intro templates that can be used for opening almost any video. It brings a simple yet classy touch to your video and comes in several editable layers. Use a compelling audio track to make it even more appealing.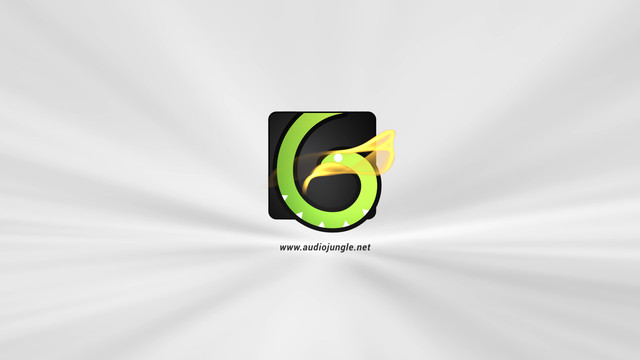 5. Sports Intro Opener FCPX Template
Sports videos always give a unique vibe and deserve a special intro template. This colorful FCPX sports intro video template uses a perfect combination of text overlays and fast-paced imagery to set the tone for your action videography.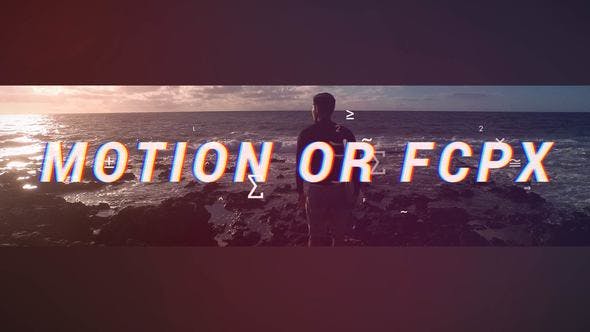 6. Liquid Logo FCPX Template
It comes with a clean, stylish design that can be added to both fast-mode videos as well as lengthier intros. You'll find a range of editing options to customize it as needed.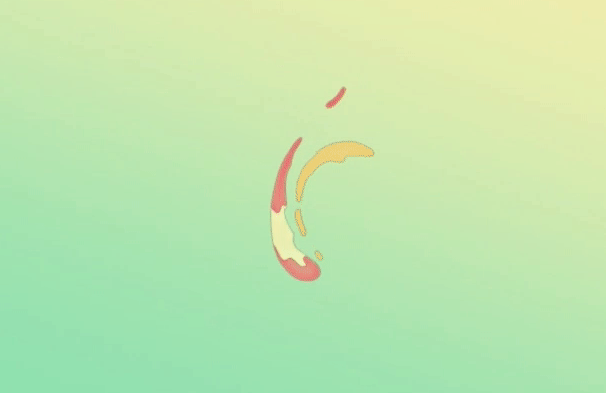 Part 4: FAQs
Below are the most commonly asked queries pertaining to the topic at hand.
1. What makes a good intro for a video?
A captivating video intro introduces the video and its content in a simple and clear way. Even the not-so-regular viewers should understand the main idea or purpose of your video within the first few seconds.
It should exhibit a professional outlook while promoting your brand.
2. How long should a video intro be?
The recommended length of an intro video should be 3-7 seconds to get the maximum attention of the audience. This timeframe is enough to show your brand, logo, or message briefly. Avoid making too long intros as it can get boring for the viewers.
Use the intro templates of iMyFone Filme to achieve the best possible results.
3. What should be in an intro?
A good intro includes demonstrates the company's logo or brand as well as the main theme of the video. It employs a perfect blend of background tracks, animations, texts, beautiful colors, have an audio track that you use in other videos of the same brand or theme like travel vlogging.
Conclusion
To wrap it up, this article has walked you through some of the most sought-after platforms for making opening templates. You can rely on any platform to get the cool video intro templates and take your videos to a next level.
With the premium version of iMyFone Filme installed on your computer, you get access to tons of built-in video templates as well as basic and advanced video editing features to polish your videos.