The best marketing video templates may help reduce the time and get the required results. Audiences enjoy videos, and nothing provides more energy in the marketing cylinder than video when it comes to delivering your idea and addressing the concerns of users. Internally, the video may help with advertising by sharing your objectives, approach, and achievements.
You may use video to focus on developing your firm's community around strong marketing ROI, brand recognition, and generating leads, in addition to increasing a family of committed customers.
Part 1. The Basic Guide for Brand Video Template
1. What is Brand Video Content?
Branded video content has grown in popularity and people want to watch more videos on different online platforms, so companies have learned it resonates with them. A firm typically promotes or generates branded video content as a promotional technique.
This clip, on the other hand, does not openly advertise items or services; instead, it tries to communicate the company's principles. The result is frequently an instructional or narrative-driven video with just a few references to the idea that it is a commercial.
Instead of self-promotion, the purpose of branded content is to earn income by good connection. Despite the fact that branded video content would not be a standard advertisement, it frequently tries to convince users to act immediately, such as purchasing a product or visiting a website. So the best promote way is to make a brand video with Filme template mode.
2. Advantages of Branded Video Content
Getting awareness in today's market is challenging. Content trying to reach individuals abounds on large social networking sites and other channels. Organizations that create branded content that their specific market needs, on the other hand, will keep viewers' interest and inspire them to come back for more.
Usually, branded videos are stories, something people prefer to see. These clips use storytelling to fascinate, educate, or promote the importance of a business. This is an effective model to build a more real relationship with customers.
It is not created to disturb the user experience, but rather to enhance it. As a result, your company will be less likely to upset customers.
Branded video, on the other hand, is more powerful at demonstrating (rather than stating) why your organization is helpful to customers. It helps ad companies to demonstrate their commitment and enthusiasm, getting them nearer to their target audience.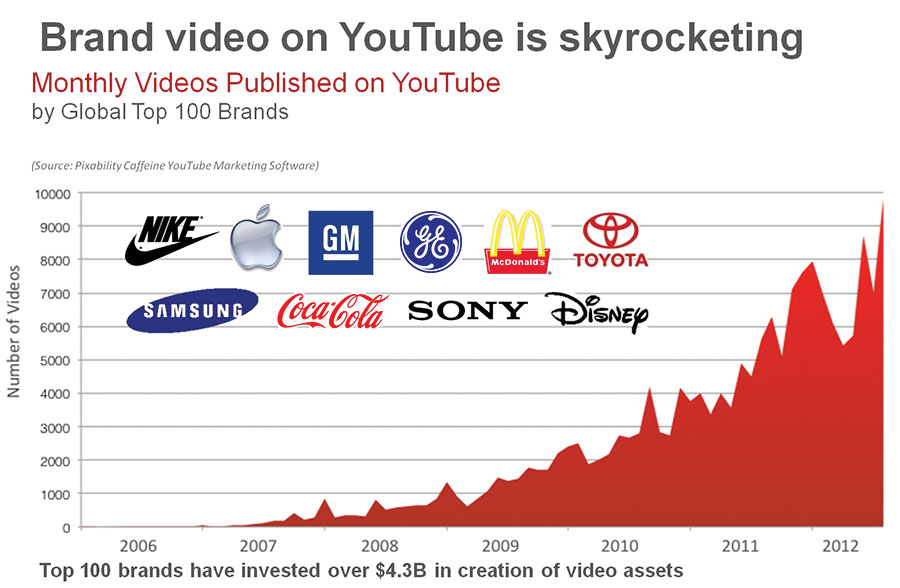 Part 2. 4 Best Brand Video Idea to Motivate Your Marketing
Before establishing one of the top popular digital music services, Spotify took a more moderate strategy to advertise, depending primarily on word-of-mouth as well as a commercial clip that appeared in the U.S around a decade ago. Full motion graphics were used to create their first advertising film for the United States.
Without using any voice-over, it describes how well the company performs in under a minute, using entertaining animations and add pleasant background music. This kind of marketing clip is a terrific way for your company to see how you can build a nice video on a limited budget.
Dropbox is a great illustration of how a simple marketing clip can help a firm get popularity. The business produced its first marketing clip on its site for around $50,000. To demonstrate how the service works or why users needed it, the clip combines cutout graphics and a well-crafted narrative.
The content is made clearly evident for viewers by using a white background that showcases the images and motion. This plain format of the video is useful in explaining what Dropbox does for those who are less tech-savvy.
The concept of Notarize, a distant notary delivery business, is explained in an entertaining marketing clip. The video begins with a scene in which the character is faced with a dilemma (finding a notary in an awkward strip mall), which is followed by product details. It's a clever method to get the audience to empathize with the troublesome scenario, allowing the story to be told in a more interesting and personalized manner.
Notarize starts to break down dull, complicated ideas into stackable morsels with oh-so snappy humor and "ancient" simulations since not everyone understands what a notary is. The audience will know about the business while also being delighted in this situation.
With an entertaining commercial film, the business introduced its application a few years ago. This isn't your normal marketing campaign video. Instead, it presents a captivating narrative about Sandwich Video, Inc., a film production business that began using Slack in its everyday operations.
The story effectively demonstrates how Slack eliminates part of the day-to-day workload at the organization, with perfectly executed humor and some graphical overlays. It's an innovative method to create a relevant situation for the company's target customers: companies with large teams who need to work together on large projects.
Part 3. 3 Steps to Create a Brand Video with Template
Before we learn how to use the brand video to attract the users, it is important to know how you can create a brand video with template first. So, let's see how you can create a brand video in easy steps.
Step 1: Start with a template
Whenever it comes to designing a clip from the scratch, it can appear to be a difficult project due to the numerous factors that must be considered. Instead of being perplexed and unsure where to start, it is preferable to select video templates that typically include professional elements. Just choose one video template that best meets your needs and utilize it for a variety of reasons.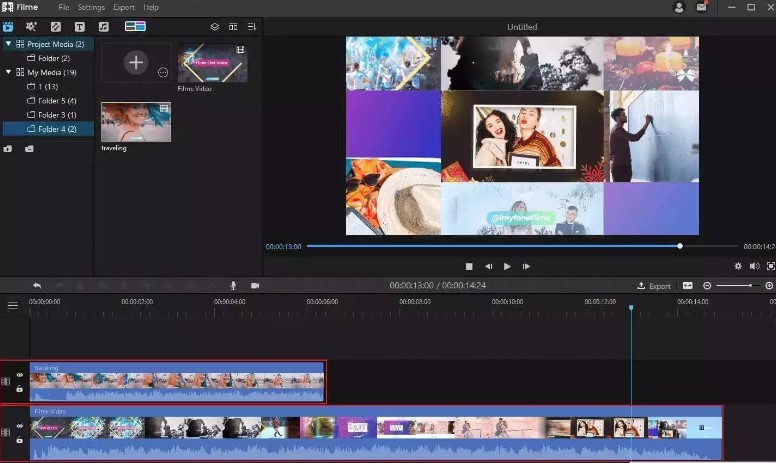 Consider the circumstance and objective of using the theme before selecting one. Moreover, since a video template seems to be almost fully prepared to utilize and only requires a few tweaks, things would become simple and easy for you since you won't have to spend time on rearranging multiple videos, cutting them into individual parts, putting them together, and thinking about adding audio tracks, text, effects, and much more.
Step 2: Customize and add it
There's only one thing you need to do to rapidly transform this clip into a layout: change the recording with a placeholder. Transform into Placeholder can be completed by right-clicking on the screen and selecting it.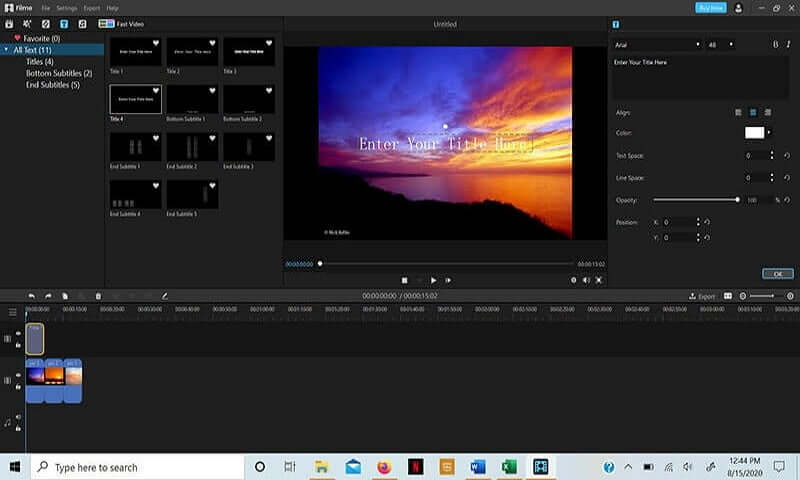 A video placeholder is a spot on the screen where you can put a clip, picture, graphic, or other types of content. When making a film with the template, you can use the drag and drop option to customize the template.
Step 3: Preview and Export
The last step is exporting the customized template to your device. Select "File" and click on "Save as Template." The template can be saved on your device after naming it and selecting the destination folder. The template can be saved in a specific format and post in the twitter.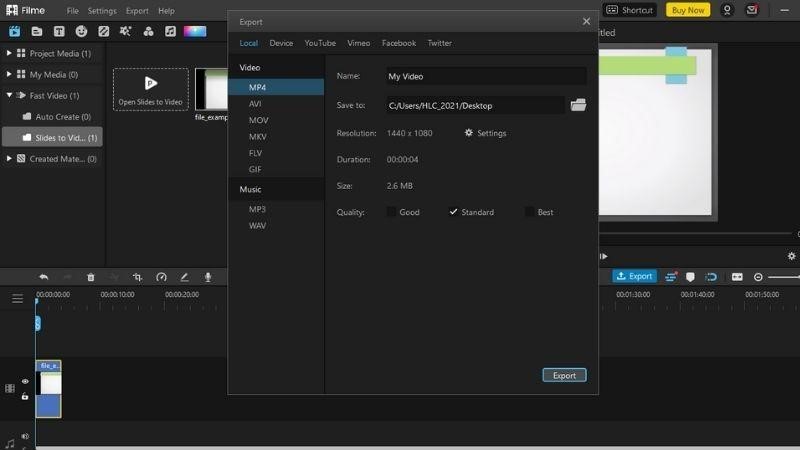 Part 4. The Best Template Video Maker - iMyFone Filme (Window & Mac)
iMyFone Filme has become one of the best video editing software tools available today. Anyone can use the application to edit movies and make video templates by doing a variety of other tasks in a matter of seconds. If you've come across any great clips and would like to use them for personal purposes, iMyFone Filme is the best tool for you.
Features of iMyFone Filme
iMyFone Filme comes with a number of built-in templates that make it extremely simple to create brand videos. You can quickly select a video template and share it with your friends with only a few clicks.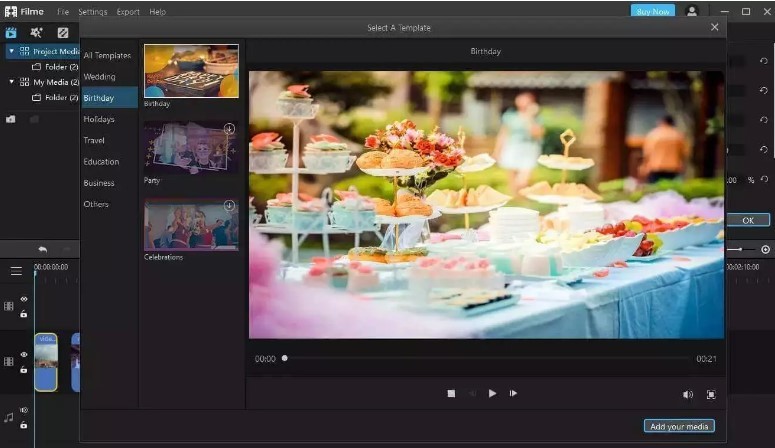 This video editing platform is the best template video maker due to its easy-to-use layout. iMyFone Filme offers a dark graphical interface, which is becoming increasingly attractive due to its ability to reduce eye strain. Timeline, preview window, control bar, editing section, and media selection area are all included in the layout.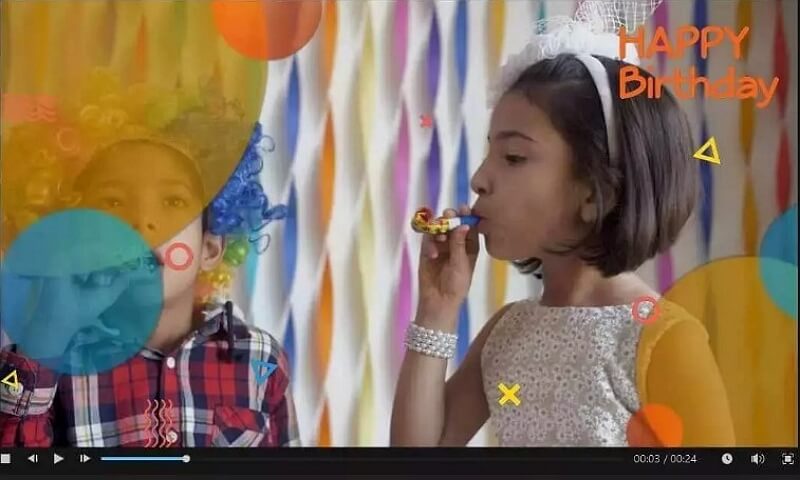 It offers a wide range of video editing tools for adding texts, transitions, filters, and effects to your video. It also includes an option for cutting, trimming, splitting, or speeding up your videos.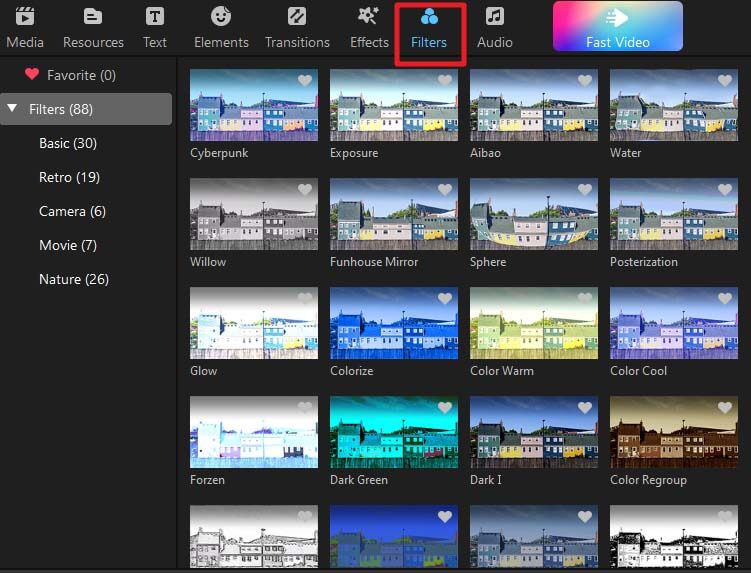 Final Thoughts
Nowadays, video content marketing is among the most effective strategies to promote your business. An increasing number of companies are creating videos to gain the attention of people. Video templates simplify the procedure of making a video enjoyable, simple, and fast. Simply select the appropriate video template as well as the video design toolkit, and that's all there is to it.
Pick a reputable movie template builder that will make the procedure of personalization simple. Filme is among the best template video makers that actually stand out. It has a variety of video templates to choose from, and the editing procedure is simple.