Are you looking for YouTube intro ideas?Intro of a video is an important aspect that ultimately decides how far your content grabs the audience's attention. Whether your video promotes your brand or blogs, an appealing intro will be critical to your success.Despite the popularity of social media and thousands of people talking about intro videos, only some youtube intro ideas are worth your attention. The rest of them are as useless as it gets.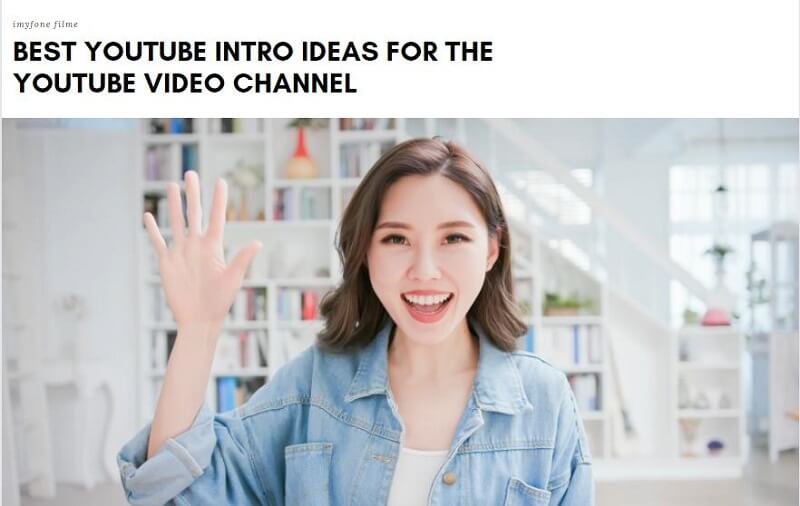 However, we've searched about the introduction videos and watched successful content creators' videos on YouTube. After watching their videos, we wanted to share some vital information with you about introduction videos.
Let's begin it.
Part 1: How to Introduce Myself in a Video?
If you're a content creator on YouTube, you'd had thought about introducing yourself in a video. So how can you introduce yourself in a YouTube video that can attract viewers?
The majority of people will only bother to watch your introduction clip; they're not supposed to sit down and watch your complete video for so long. That's why you need to make your intro of a YouTube video appealing and worth talking about.Considering this fact, we decided to pass on important information about introducing yourself in a YouTube video.
Let's start it
1. Start with stories, not with name and Title.
One of the best tips of YouTube intro ideas is starting your video with a story. If you want to create an intro video talking about the Title or name, your audience will not like it.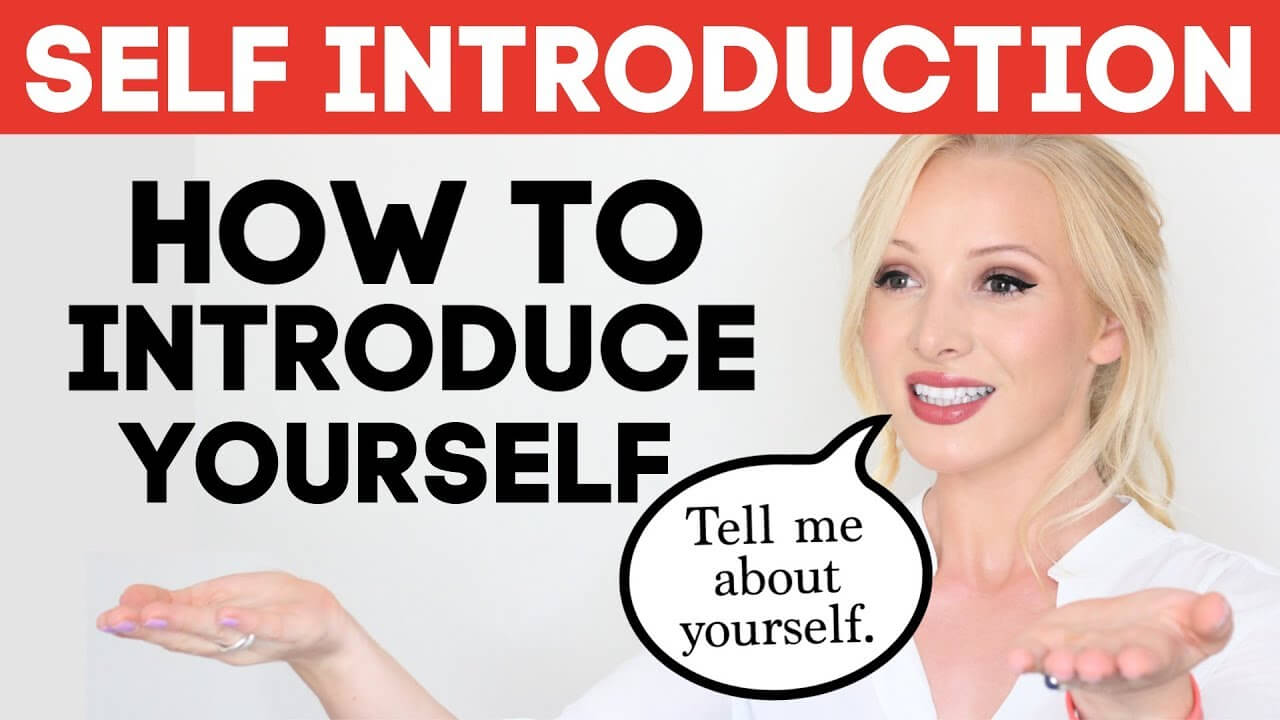 Consequently, they're most likely to leave your YouTube video. That's why straight away telling facts isn't wise but captivating the audience's attention by narrating a story is undoubtedly a good idea.
Interesting stories have immense power to make your YouTube content look attractive and engaging. Stories that end up making people emotional and engaged would be excellent for your content. In this way, they'll be more than happy to skim through your complete YouTube video.
Now, you need to be a bit conscious; you can introduce what you're and what you're up for after telling a particular story.
2. Personify the camera
To make your YouTube video successful, you'd have to make your audience feel that as if you're interacting with them in real-time. But at the same time, you also need to be honest and authentic about your opinion.
Only a professional approach will lead you to impress many viewers on YouTube. To make your video's intro attractive and more powerful, you need to consider your camera as a potential audience.
It will make you feel as if you're speaking in front of an audience. Moreover, asking your friend to sit behind the camera is also a worthy idea.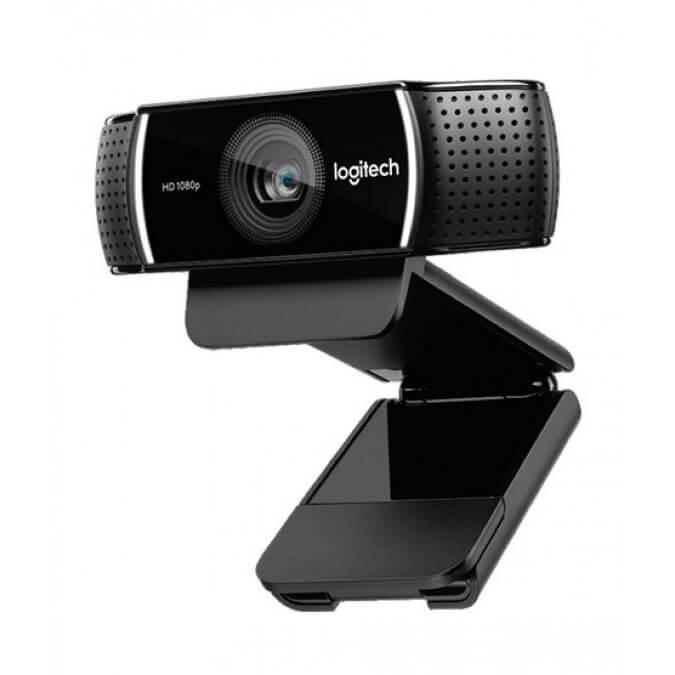 3. Convey a message everyone wants to listen
Being honest isn't enough to guarantee your content's success. Gathering essential youtube intro ideas for your introduction video and implementing them is crucial.
Still, the audience will always want to hear that can entertain them or help them at some stage of their lives. That's why you need to be a bit proactive in gathering information about your audience's preferences.
You should be able to create YouTube content that can help your audience in some way. On the other side, you'd also need to be clear on your works and thoughts; otherwise, the audience won't bother to watch your content because they have so many other options other than yours.
Creating an irreverent introduction video isn't going to help your cause. It will only be going to make your audience feel bore. Irrelevant video will not be worth it, irrespective of the number of efforts you have put it into.

Part 2: Video Examples for YouTube Intro Video
Let's introduce you to some best YouTube intro videos.
1. Video templates for introduction
In this video, the filmmaker introduces herself appropriately without telling too much about herself. She has mentioned that she'd love to be traveling all the time in her life.
Moreover, she also tells her audience about the food she loved after moving to Greece. This intro video is perfect for beginners to attract some potential subscribers.
2. How to prepare 60 seconds introduction Presentation
This video is all about introducing yourself for 60 second time. It's indeed not easy to tell about your motives in less time.
But if you know about your goals and know about your limitations, 60 seconds are more than enough for you. You'd need to tell your audience why you're unique and what you're bringing for them. You can watch the complete video here.
Part 3: Tips for Youtube Intro Video Ideas
You'll see many YouTube intro ideas, but many of them aren't good enough to follow. We have brought some tips for you which might help you.
1. Focus on You.
In making an intro video, you must focus on yourself, qualifications, education, and what you bring to the audience. Why are you the right person for them, and why should they watch your content?
2. Promote your content
It will help if you remember that you're creating a video to promote your brand or other purposes. That's why you'd have to introduce the audience to your brand.Suppose you're a content creator on YouTube and a blogger; you'll have to promote these two things in your intro videos.
3. Highlight your brand
Self- introductory videos are good youtube intro ideas for promoting a brand. In this way, you can tell the audience about your brand and its influence on them. To boost your brand's reputation, try to point out some critical facts about your brand that differentiates you from others.If you're an owner of cooperation, you can include some pictures of your team member to make the audience more comfortable.
4. Plan your video's script in advance
Before making an intro video, you'll need to devise its script in advance. You don't need to rush things up because it's not helpful.Instead, make some notes of your topic, and make some edits if needed. Sit down for at least a couple of hours and see whether this script will serve your purpose or not.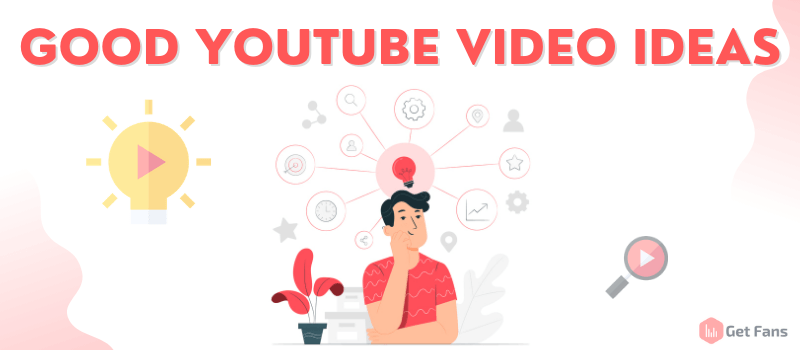 Part 4: Best Youtube Intro Maker-iMyFone Filme
Make an youtube intro video is by no mean a difficult task. But making it perfect and according to your requirements takes something special.
Fortunately, iMyFone Filme is a tool that can help you to make introductory videos appealing and fantastic. It possesses pretty good features needed to create an impressive video for your audience. Using iMyFone Filme, you can add effects, transitions, and animations to your video.
Features
1. Quick Slide Show
Filme possesses Quick Slide show features that can make your introduction video worth remembering. If you're adding pictures to your video, this feature will make your video look professional.
2. Picture in Picture Effects
If you want to show two images simultaneously on your screen, iMyFone Filme provides you with this feature. This feature is perfect when you'd look to make comparisons of brands.
3. Text Options
To make your introduction video worth appreciating, you'll need to add a title to it. And guess what? iMyFone Filme is providing its users with the facility to add text to their videos.
4. Fast Video Mode
To convey a larger message in little time, you'll need to fast-track your video. Luckily, iMyFone Filme possesses over 20 fast video modes that can make your video according to requirements.
5. Transitions and Filters
You'll also enjoy the presence of 110 transitions and 180 effect filters in iMyFone Filme. if you want to blur video background for tiktok/youtube videos,you need choose imyfone filme.
Pros

It's pretty fast and can edit your video quicker than you think.

User-friendly interface

It produces high-quality videos for you.
Steps of creating an youtube intro video
You can create a perfect YouTube intro video using iMyFone Filme. You only need to follow some steps to do your job.
Step 1: Import media
Import any video or images you want to add to your video.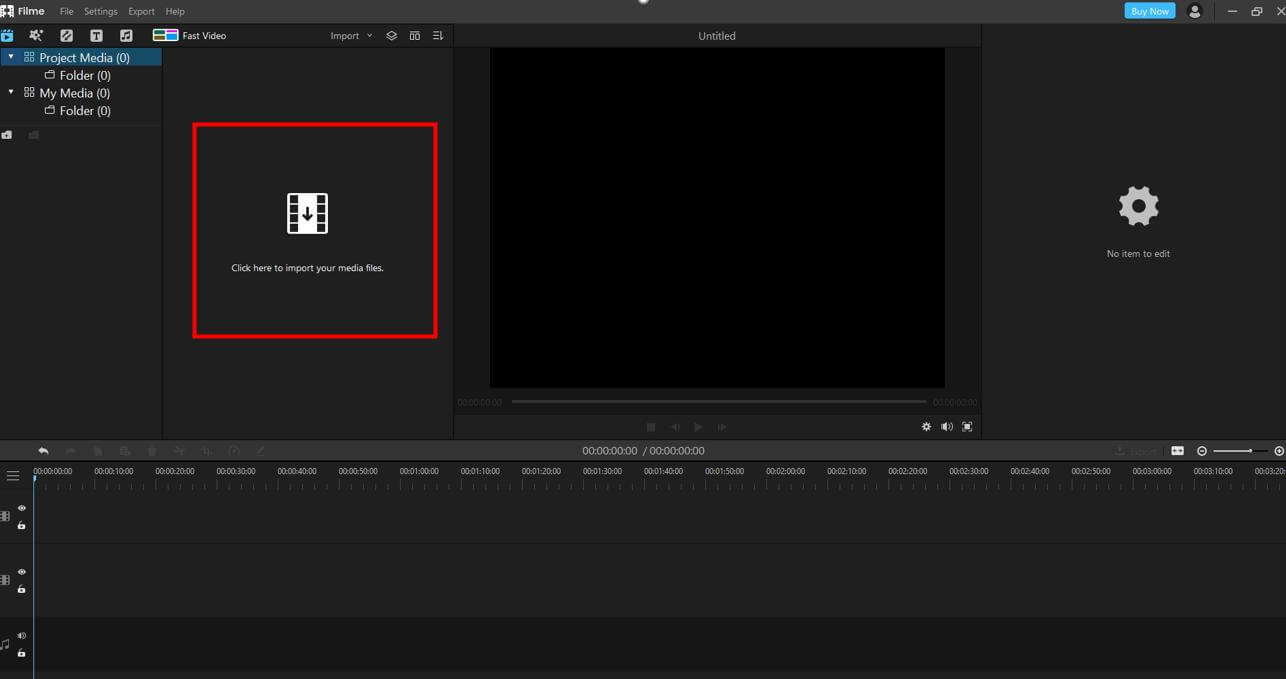 Step 2: Add Intro
There are many youtube intro templates in the resources,you can drag different intro templates into the video. If you want to add transitions or effects, you need to click on the star on the top of the toolbar present on the left side of your screen.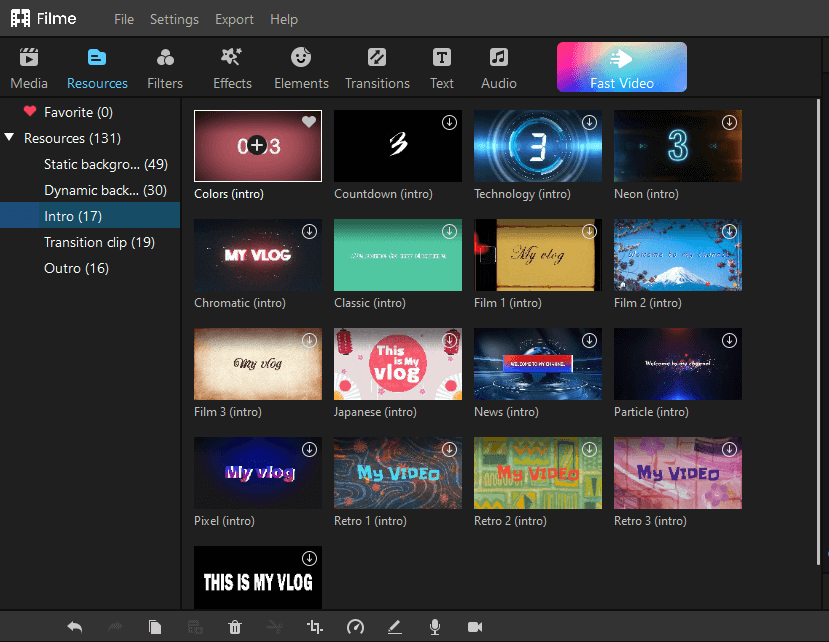 Step 3: Add music
To make your video look professional, you can add music to your video. You only need to click on the'' Music icon'' and add any theme you want.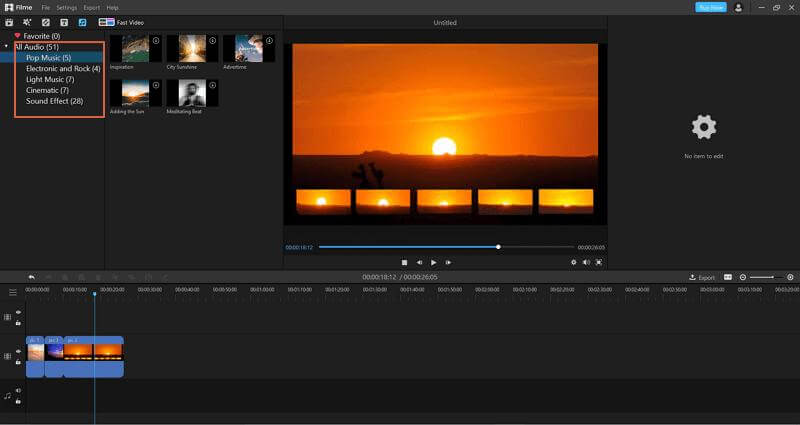 Step 4: Add text
IMyFone Filme also offers you an opportunity to add text to your YouTube intro video. Click on the T icon and write whatever you want. You can also choose font size from there.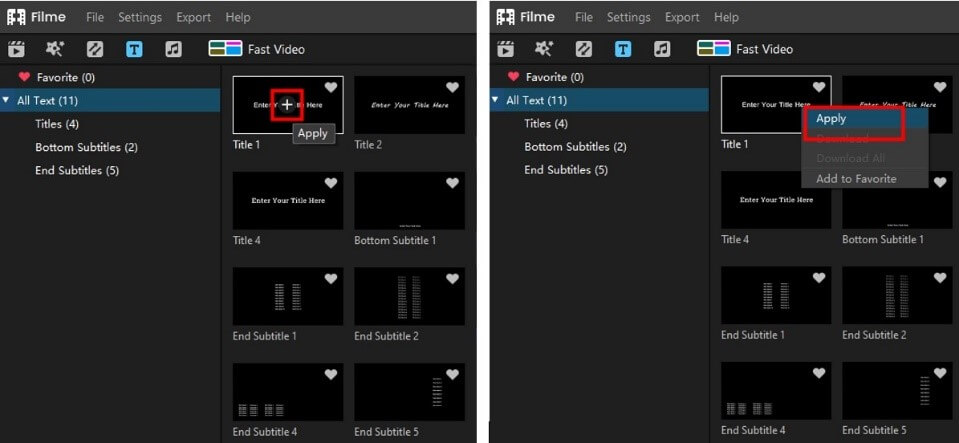 Conclusion
Creating a good YouTube intro video isn't difficult if you can pay attention to some minor things. Firstly, you got to gather information about the preferences of your audience. Imyfone filme can remove background music from video easily.You can only succeed when you inform the audience about your abilities and what you bring for them. Secondly, you'd need to think about making your video precise rather lengthy.To the point, content is what audiences are usually looking for. Moreover, if you want to acquire a tool for making and editing your YouTube intro videos, iMyFone Filme is highly recommended for you. It offers courageous features for making your introduction videos look stunning.